Mercedes has a "big, long list" of things to bring forward for its upgraded 2023 Formula 1 car, having already identified parts it "would have done differently".
The W14's new front suspension, floor and sidepods have broken cover at the Monaco Grand Prix, where the upgrade package makes its debut following the cancellation of last weekend's planned race at Imola.
These changes are designed to improve aerodynamic performance, the car's mechanical platform and set-up options, and give Mercedes a more fruitful long-term development direction.
Though it has been christened by some as a 'W14B' because of the scope of the visible changes, Mercedes has retained the same chassis underneath because the cost of revising it is not viable under the cost cap.
That has prompted some design compromises but trackside engineering director Andrew Shovlin believes there are already items Mercedes has realised could have been done differently.
"We're very much in the situation of looking at the car we've brought here and thinking 'oh we'd have done that differently if we were doing it again, we would have done this differently'," Shovlin told Sky Sports F1.
"If you start with a clean sheet, it's a lot easier to optimise than if you're halfway through development and suddenly you make a pretty big change.
"So the positive of that is that we've got a big long list of things we'd like to do, which we know we'll bring forward.
"But it's a really impressive job to get all this to what has now become race six. That was a really good job from everyone in the factory."
This car is just the first iteration of what Mercedes hopes will be a higher-performing concept with a faster rate of development.
Long-term improvement was always the aim of the game rather than expecting a sudden jump into victory contention.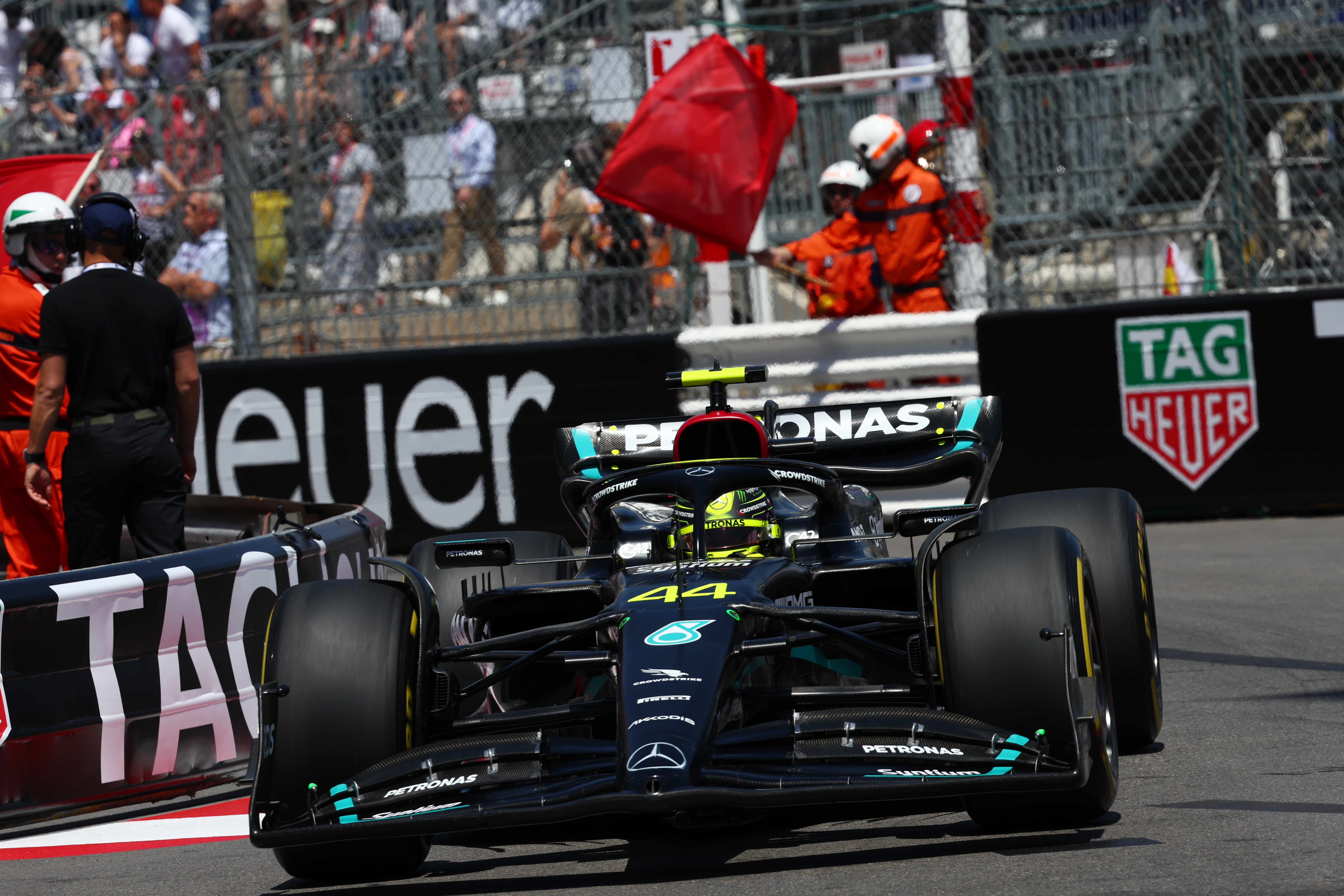 The called-off Imola race shunting the debut of the upgrades to Monaco has only increased the need to emphasise the long-term nature of these changes, as this is far from the ideal race to be evaluating new developments.
It is a "notoriously difficult circuit", Shovlin said, to set the car up and understand its performance, even when the car is well known.
That was shown in first practice on Friday as Lewis Hamilton and George Russell had very different experiences – with Hamilton happier and significantly more competitive – after doing what Shovlin called "some comparisons on set-ups across the cars".
Shovlin said there have not been "major problems" with the upgrades which is encouraging but also acknowledged that a positive start means little because there are "many, many ways you can get Monaco wrong".
Furthermore, Mercedes is playing down the immediate expected gains from the upgrades and will reserve judgement until next weekend in Spain, as the Barcelona circuit is more of a relevant reference.
"The fact is you don't go and design the car for Monaco," said Shovlin. "You design for it your Silverstones and Barcelonas.
"So, the challenge is always how do you take that car design to another circuit and get it to work on this slow, bumpy, very tight twisty track.
"That's what we're going to be looking at. It's just a compromise. Bumps are bad so it's very difficult for ride, it makes you want to go soft.
"The nature of regulations is that these cars do work better somewhere close to the ground.
"What we really need to explore now is all those compromises, try and find the right place.
"Monaco is about confidence for the driver. Lewis had that this morning, George didn't. so really we're just working on the tweaks that will bring that."