Nikita Mazepin has accused the Haas Formula 1 team of "completely ignoring" his wishes and "following no process" in terminating his 2022 deal.
The status of Mazepin and sponsor Uralkali – owned by Mazepin's father Dmitry – at Haas has been in question since Russia invaded Ukraine last week.
On Saturday morning, Haas announced that it had "terminated" both deals. It will announce a replacement driver next week.
Mazepin responded with a social media post in which he claimed to have been treated unfairly.
"I am very disappointed to hear that my F1 contract has been terminated," he wrote.
"While I understand the difficulties, the ruling from FIA plus my ongoing willingness to accept the conditions proposed in order to continue were completely ignored and no process was followed in this unilateral step."
— Nikita Mazepin (@nikita_mazepin) March 5, 2022
Despite other sporting bodies banning Russian competitors, the FIA stopped short of following suit after a World Motor Sport Council meeting this week.
But it did ban the use of the Russian flag and insisted on Russian competitors racing in a "neutral capacity" and under the "FIA flag" instead, as well as demanding they sign up to a series of promises around their conduct in relation to the war.
It is those conditions Mazepin is thought to be referring to in his statement.
The Russian version of his statement implies Haas "took no steps towards" reaching a compromise with him.
Daniil Kvyat, Russia's most successful F1 driver so far, had urged the FIA not to prevent Russian racers themselves competing, arguing sport could be a unifying force.
Haas removed the Uralkali branding from its cars during the first 2022 F1 test as the Russian invasion of Ukraine began.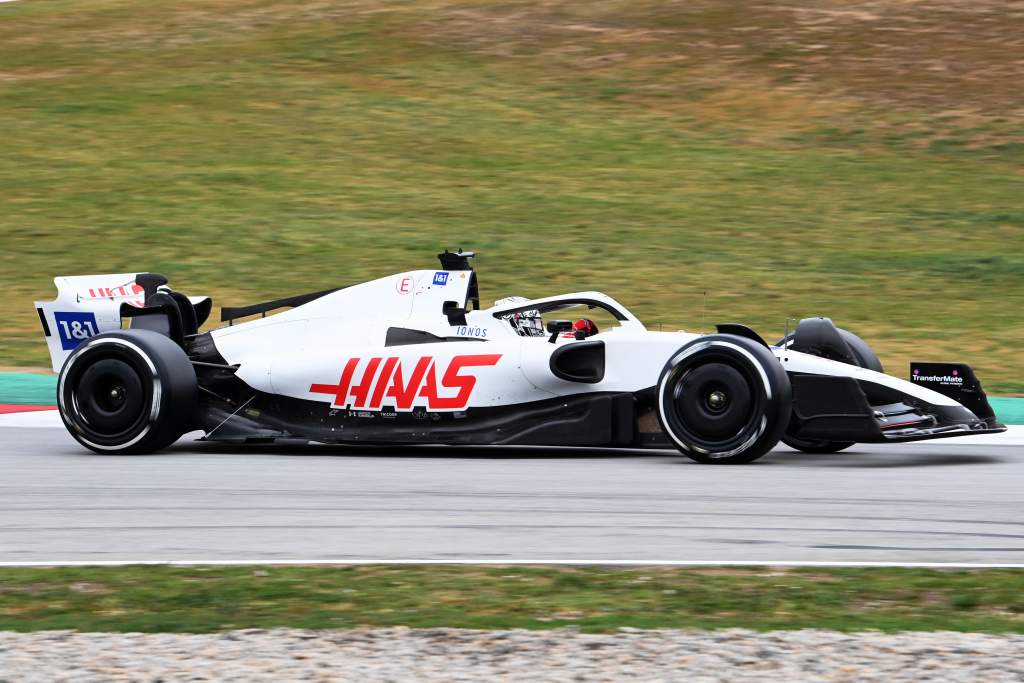 Mazepin's father is one of Russia's wealthiest businessmen and was among the 37 businessmen called in by president Vladimir Putin for a meeting in the Moscow Kremlin on the day of the Ukraine invasion.
The sanctions on Russia and Russian individuals and decisions such as UK governing body Motorsport UK's ruling that Russian licence holders could not compete in Britain were rapidly creating logistical impediments that could've made Mazepin's position at Haas difficult.
He had a best result of 14th in a much criticised single F1 season, that featured controversy even before his debut when a social media video emerged showing him appearing to grab a woman's breast.
Mazepin concluded his post by adding: "To those who have tried to understand, my eternal thanks.
"I have treasured my time in F1 and genuinely hope we can all be together again in better times.
"I will have more to say in the coming days."
F1 has cancelled its Russian Grand Prix for 2022 and made clear it has no intention of returning to the country.