Nikita Mazepin says he had no advanced warning he had lost his Haas Formula 1 drive before the team announced it publicly with a press release.
Haas revealed last weekend it had opted to terminate the contracts of the Russian driver and his backer Uralkali, the team's title sponsor.
The decision was made in response to the fallout from Russian president Vladimir Putin's war on Ukraine and what Haas owner Gene Haas called "intense criticism" that was "getting overwhelming" for the team and its other sponsors.
Shortly after the news was announced Mazepin posted a statement on social media expressing his disappointment at what he and Uralkali have repeatedly called a "unilateral" decision.
He also claimed Haas made no effort to discuss a solution with him, as Mazepin said he was willing to agree to conditions F1's governing body the FIA had elected to impose on Russian drivers to allow them to compete in international motorsport.
On Wednesday, Mazepin held a press conference to give his side of the situation.
He said it had been indicated to him that if the FIA allowed him to continue, he would not be removed, but "has not heard any information from the team" ever since he was axed – including learning the news at the same time as Haas issued its press release.
"I have been aiming and planning to compete as a neutral," Mazepin said.
"This was firstly allowed by the FIA, the decision that they took, and I without any issues was happy to agree to that decision.
"However, the night before my contract was terminated, there was an additional letter which was made [by the FIA].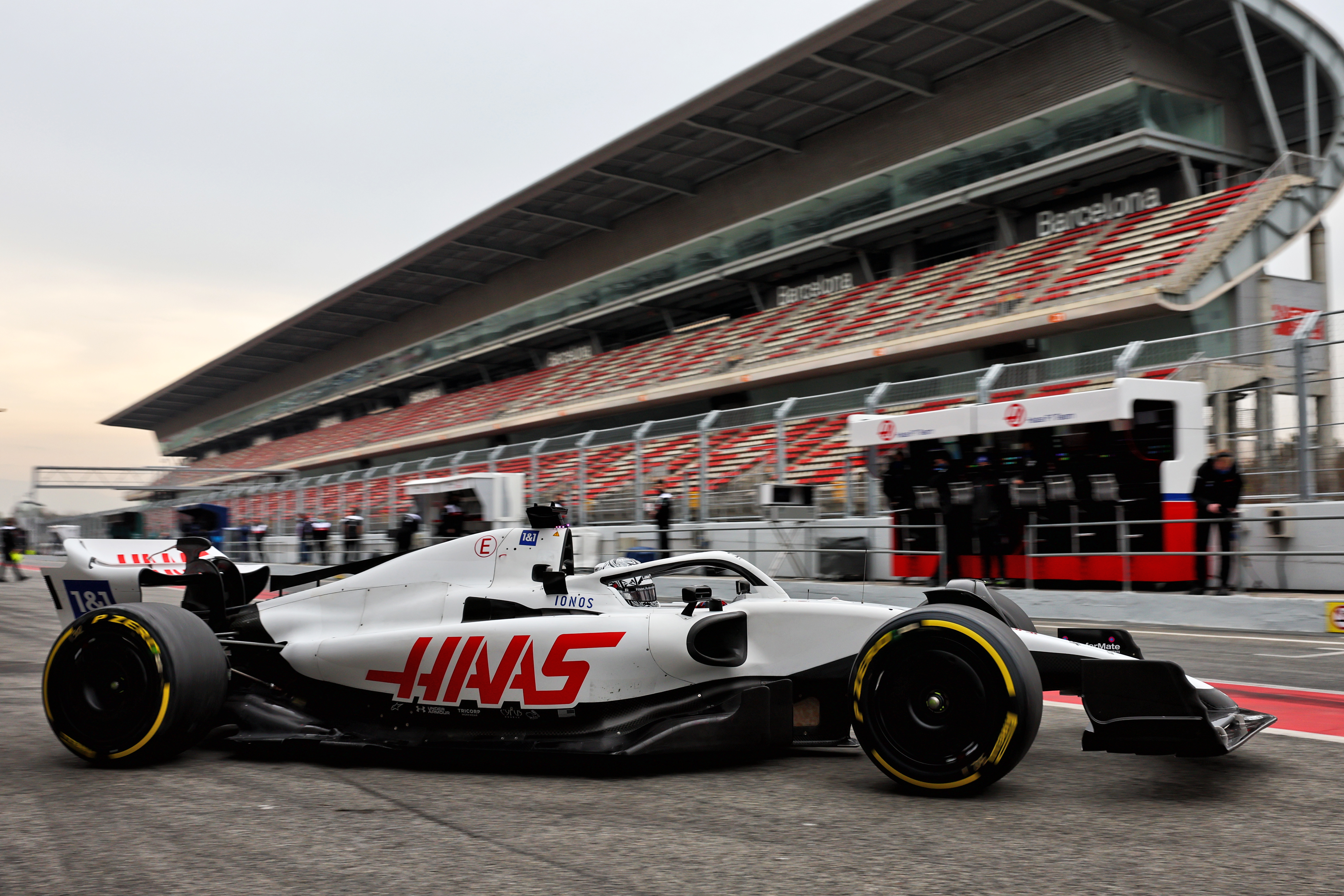 "By the time that we were processing that letter and looking at options, because there were a lot of clauses in it, the next morning early on I received the termination of my contract.
"There was no time to even say 'yes' to [the second letter], I have just been fired.
"I learned about the firing the same time as it had been released to the press. And, I'd like to think I'm a young man at 23, and I was not ready for it. I did not receive any hint, or any support to say 'you know, this is the decision we've taken, it's going to go live in 15 minutes, just be ready for it'.
"Obviously I had a lot of messages from people, and I just learned at the same time as you guys did."
Mazepin did subsequently avoid saying whether or not he would've agreed to the provisions of the second letter, explaining that it was no longer a consideration once he was without contract.
WHAT DID HE SAY ABOUT HAAS AND F1?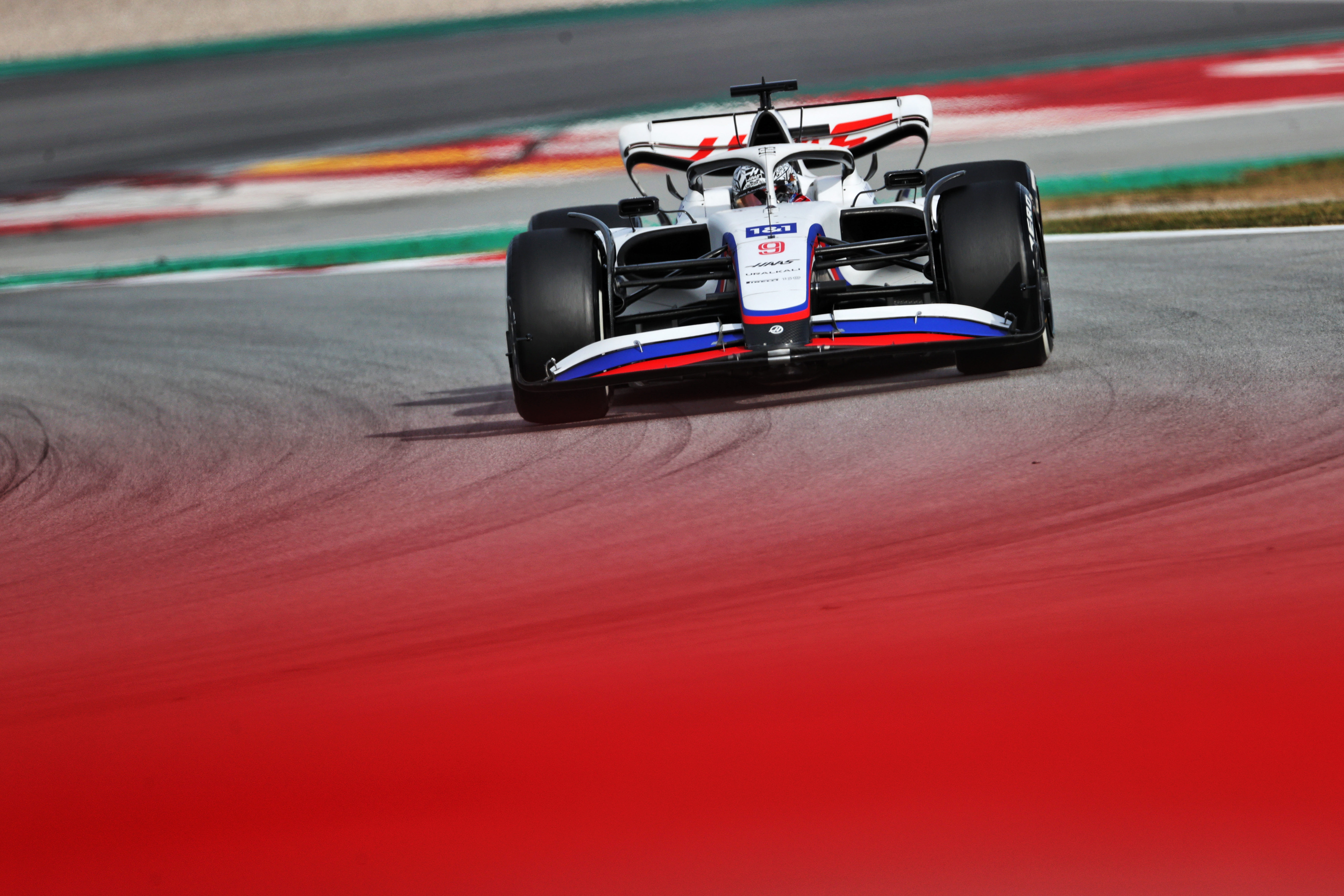 Mazepin claims to have had no communication with team boss Guenther Steiner or Haas himself.
"I haven't spoken to Guenther since I left Barcelona on the third day of testing," said Mazepin.
"Guenther gave me no information about what decision the team is going to take, aside from the information that he has been giving my manager up to March 4.
"And then the press release came, I read it and found out that my contract had been terminated.
"But I did not speak to him personally."
Mazepin said he has no plans to race in other championships in Russia as "all my time and attention [is dedicated] to the fund I have created".
That is a reference to the curiously named We Compete As One initiative – almost identical to F1's We Race As One moniker – that has been set up with Uralkali funding to support athletes who, as Mazepin put it, "for political reasons have found themselves unable to compete".
Prior to the press conference Uralkali stated it would demand a refund for all it had paid Haas in advance of the 2022 season. That money, Uralkali claims, and the rest of its intended 2022 F1 spend will go towards that fund.
As for Mazepin himself, he suggested he has no interest in legal action to get his seat back.
It appears that his path back to F1 is blocked for the foreseeable future even though he believes he would not need to get a different licence to compete – even though some federations have explicitly banned Russian licence holders from racing in their country – as the FIA has outlined a process whereby Russian and Belarusian drivers can compete.
But while he said it is "good to keep all options available" when asked if he'd take the case to the contracts recognition board, Mazepin stressed he "doesn't want to go back to a place that doesn't want him" and that he no longer "trusts" Haas.
"We will look at it and decide what we do," said Mazepin.
"One thing to add is, I don't want to go back to places which don't want me.
"That's the key to discuss [challenging] the termination or not."
Mazepin added he did not want to speak ill of any team figures via the media, only that "if they contact me directly, I'll happily tell them what I think of what took place".
He also said he hasn't received any support from prominent F1 figures – except some specific drivers, which he named as Sergio Perez, Valtteri Bottas, Carlos Sainz and George Russell, who Mazepin claims contacted him to offer their support.
He said they were "very simple messages of support when they'd learned I lost the drive" and that "it was nothing political, it was just on a personal level".
WHAT DID HE SAY ABOUT THE WAR?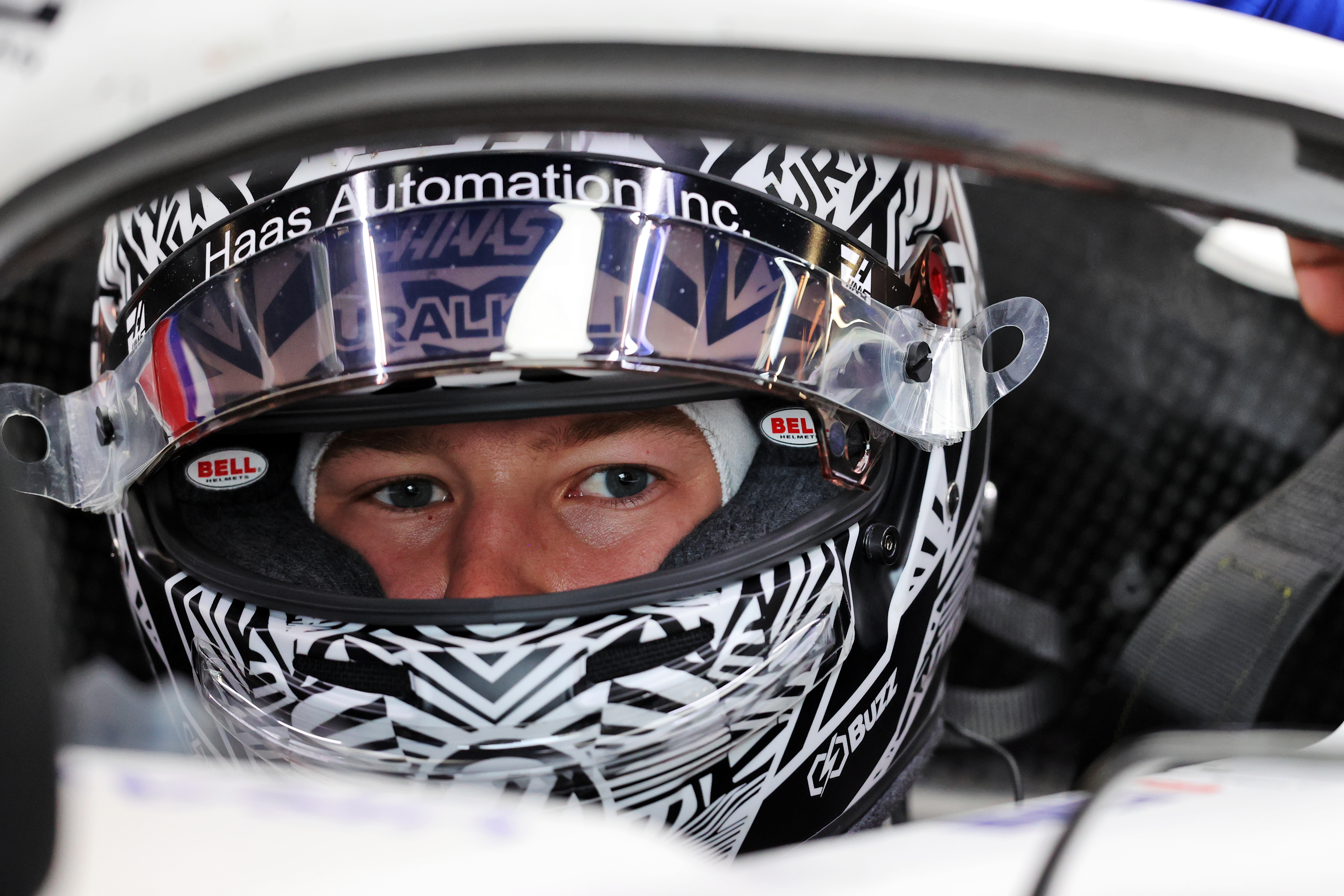 Mazepin started his press conference with a seemingly-scripted address in which he said he understood "the world was not what it was two weeks ago" and "this has been an extremely painful time"
"I have friends and relatives that have by force of fate found themselves on both sides of the conflict," he said.
"I do not wish to make any public statements about the conflict beyond what I just said."
He followed that by opting not to comment specifically on various questions about Putin, whether he explicitly disapproves of the war in Ukraine and his father's connections to the Russian president.
At one stage he reiterated he had nothing more to say about the war and said his priority is the new foundation.
"Regarding the conflict that is ongoing, I have stated my views and my position in my statement," said Mazepin.
"I have deliberately thought about what I will say about it. There will be no more information.
"The whole reason I made this foundation is because I value that people, all people, have the right to stay neutral.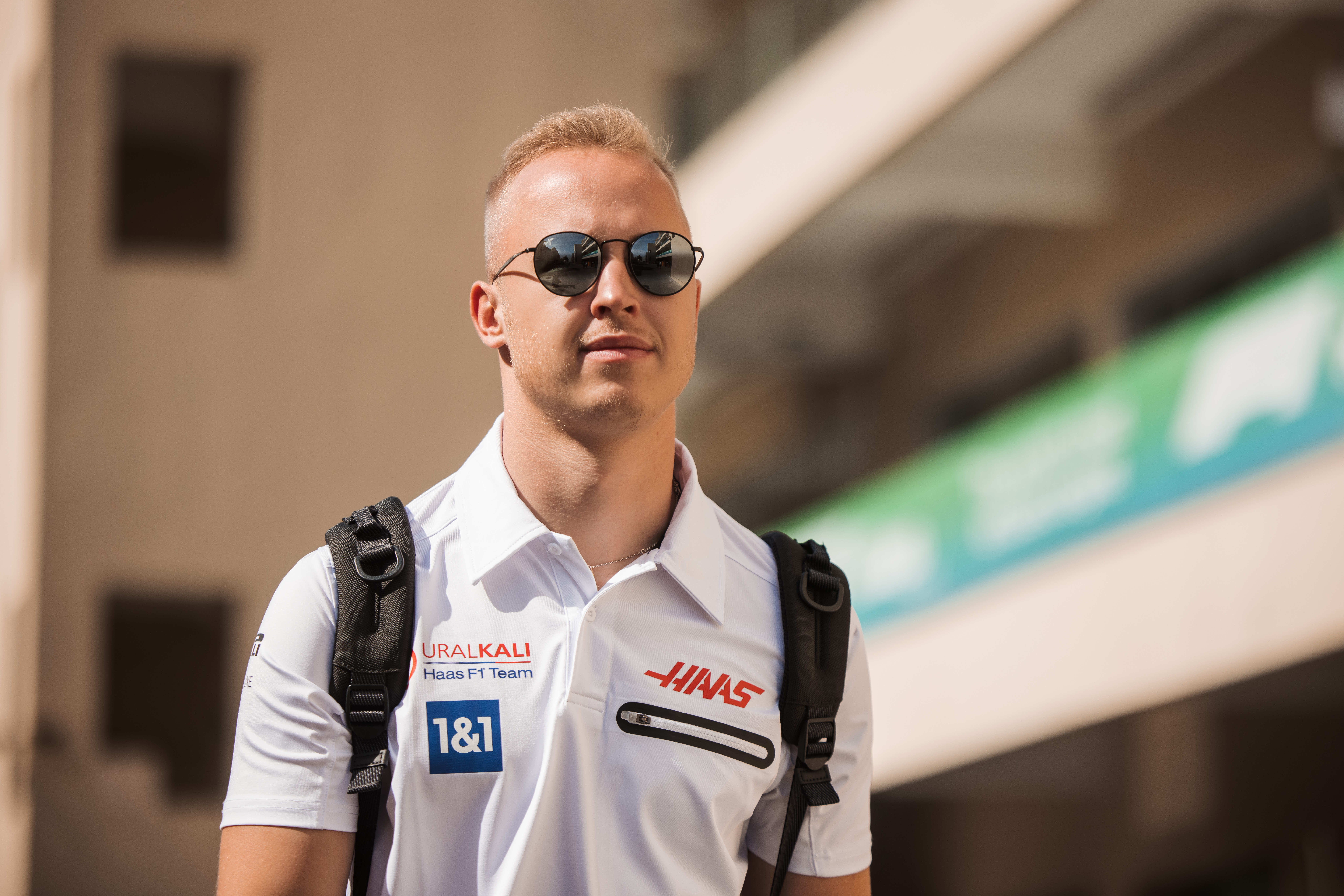 "Whether they are athletes or people from other industries, that doesn't matter.
"So this is my position and I will not be adding anything."
And he referenced the fund again in an answer to a question about his father Dmitry's reaction to this situation.
Mazepin said: "His support was crucial in the respect that [without his tutelage] I am not sure I would have the mental capacity in this time to direct the suffering from this situation into 'it has happened, you can't do anything about it, but you can make the world a better place'."