Having a soft tyre which was just marginal enough that you might be able to race it flat-out over 21 laps of the Imola sprint race made for a wonderful battle at the front between Max Verstappen's Red Bull and Charles Leclerc's Ferrari.
After winning the start from the outside of the front row and then pulling himself almost immediately out of DRS reach, Leclerc initially looked like he'd done enough to take the win and thereby put himself on pole for the grand prix. However, that was to reckon without a graining right-front late in the race on the Ferrari, which allowed Verstappen to come back at him hard and relieve him of the lead with one lap to go.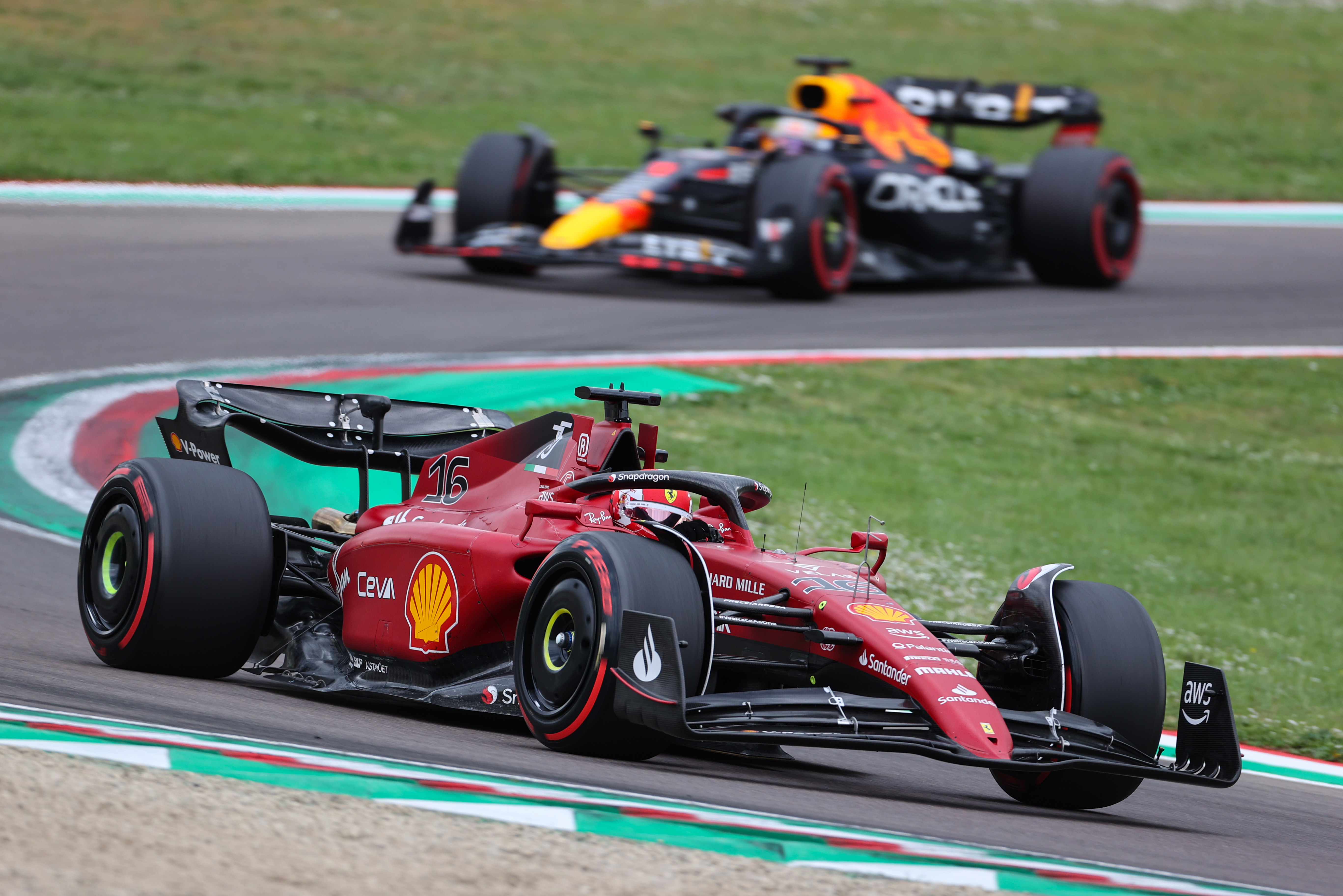 "Yes, I just struggled a bit with the graining," said a somewhat crestfallen Leclerc. Verstappen professed surprise at the late opportunity he was presented. "It took a while to be able to put the pressure on," he said. "But I think we were just a bit better with the tyres."
"I think we were very fortunate with the tyre today," said a delighted Ross Brawn after overseeing the first of the revised-format sprint events. "Racing drivers are racing drivers and any thoughts they would take it easy would always be wrong. The tyres were perfect for the sprint as they began to degrade. At that point in a normal race the driver would pit and it would all come down to strategy. But this way it was down to the drivers. Interestingly it's probably given Ferrari a good insight into the race for tomorrow."
But not everyone was a fan of the format or in agreement about the tyre behaviour. Mercedes' George Russell had a difficult race to 11th, stuck in a DRS train for the whole distance and unable to pass. "I'm not a big fan of the format to be honest," he said. "I think it needs to be about 50% longer. Then you would see the tyres degrading more, you see the drivers needing to manage them a bit more. Then you see a bit more of a difference between cars.
"Today they were all able to go flat out. If it was longer you'd see the difference between a car like us which is relatively good in the race but struggles over one lap and a car like the McLaren or Haas which can maybe switch the tyre on over a lap but then struggles."
For a succinct demonstration of this variation in tyre performance, we need to look no further than the McLaren drivers. Lando Norris took fifth after initially running third but running out of tyre. Daniel Ricciardo ran sixth throughout but was much quicker at the end and suffered no tyre issues.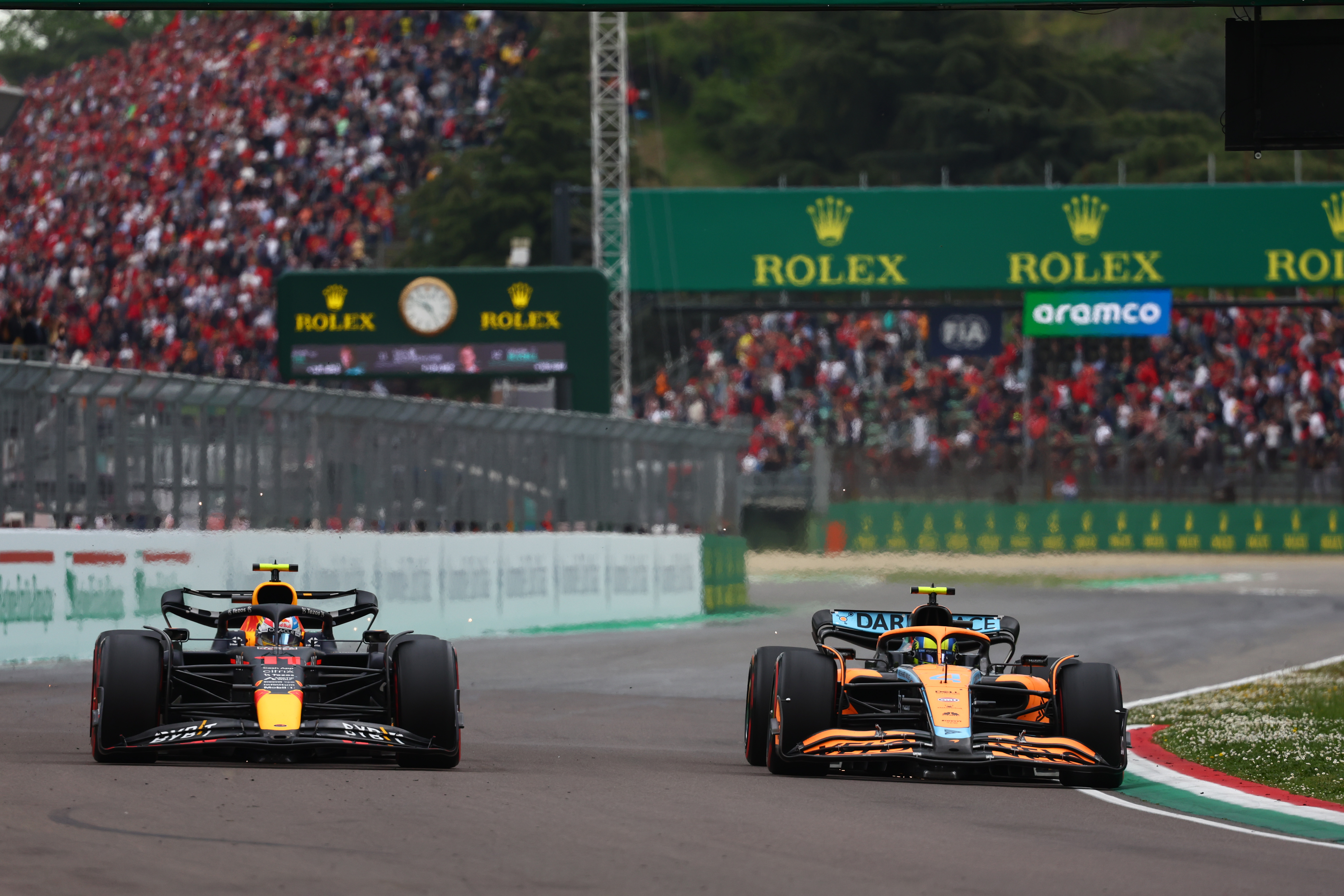 "It was difficult judging what our true pace was because of the lack of track time," said Norris, who had missed most of FP2 because of a brake problem, "and [when] you see the cars in front going quick it's natural you want to keep up with them. Also, you're aware there is a Ferrari and Red Bull behind [Carlos Sainz and Sergio Perez] and that they are probably going to be catching once they clear traffic so you want to make a gap when you can. But yes the tyre faded quite quickly and it was impossible to maintain that pace."
"It was all about fitness!" joked Ricciardo. "I'm just fitter than him."
"The difference, I think," said McLaren's Andreas Seidl, "was if you are running in traffic you're not really going flat out. Because you are just concentrating on being in the right place at the overtaking points and so have no need to be really pushing through the rest of the lap."
This is probably the key to the Leclerc-Verstappen struggle. Leclerc was pushing to get himself out of the DRS zone, pushing then to maintain the gap, with Verstappen just staying out of tyre-damaging range and then getting a late present as the Ferrari's front-right began opening up.
Brawn was making light of Russell's comments. "Whenever my drivers have had a bad car they've complained about the race," he smiled. "I think George's opinion or that of anyone at the back aren't the opinions we really listen to. The opinions we listen to are those racing at the front."