And with another dose of pummelling performance, Lewis Hamilton won the Qatar Grand Prix and reduced his points deficit to Max Verstappen to eight, with two races left.
The Mercedes was much the quicker car as soon as qualifying began, the Red Bull not reacting well to a couple of key changes – the track evolution moved it ever-further towards a front limitation, which the Red Bull does not like.
Secondly, Red Bull was forced, from qualifying onwards, to switch to a bigger rear wing because of the continuing oscillation problems with its preferred smaller one.
Hamilton, even without the extra power of the fresh engine installed for Brazil, and back with the higher-mileage PU4, maintained a similar performance margin over Verstappen regardless, because of the Red Bull's problems.
The big rear wing, previously seen only at Monaco and Mexico, was in reality bigger than ideally needed for this place. But the smaller one kept breaking, just as it had in America and Brazil.
Verstappen still managed to qualify second and in the race was able to recover quickly from his five-place grid penalty for his yellow flag offence in qualifying. But Hamilton was never less than 6.3s clear, usually more, and had it all under control.
The race was poised between a hazardous one-stop (four front-left failures from drivers trying to make it) and a more comfortable two. Verstappen and Red Bull, realising they weren't going to be able to challenge Hamilton regardless of strategy, played it safe by making a second stop, this in turn releasing Mercedes and Hamilton into doing the same.
The disastrous tyre usage on the AlphaTauri of Pierre Gasly took him from the front row (where his own qualifying incident had promoted him to after qualifying fourth) to 11th. All this plus the puncture for the long-running Valtteri Bottas opened the window just wide enough for a tenacious Fernando Alonso to slot a one-stopping Alpine onto the podium.
Actually, the hard pace Hamilton and Verstappen set in the early stages, as Max chased and Lewis responded, moved them more certainly to a two-stop. Both teams came into the race expecting it to be a one-stop. Those behind them with less downforce to protect the tyres (especially those who made Q3 only by using the soft tyres) felt it would be necessary to run a much gentler pace to make the one-stop work.
What that did was hugely increase the apparent pace advantage of Hamilton and Verstappen over the others, as the leaders went at it while the others conserved enough to get by without the second stop.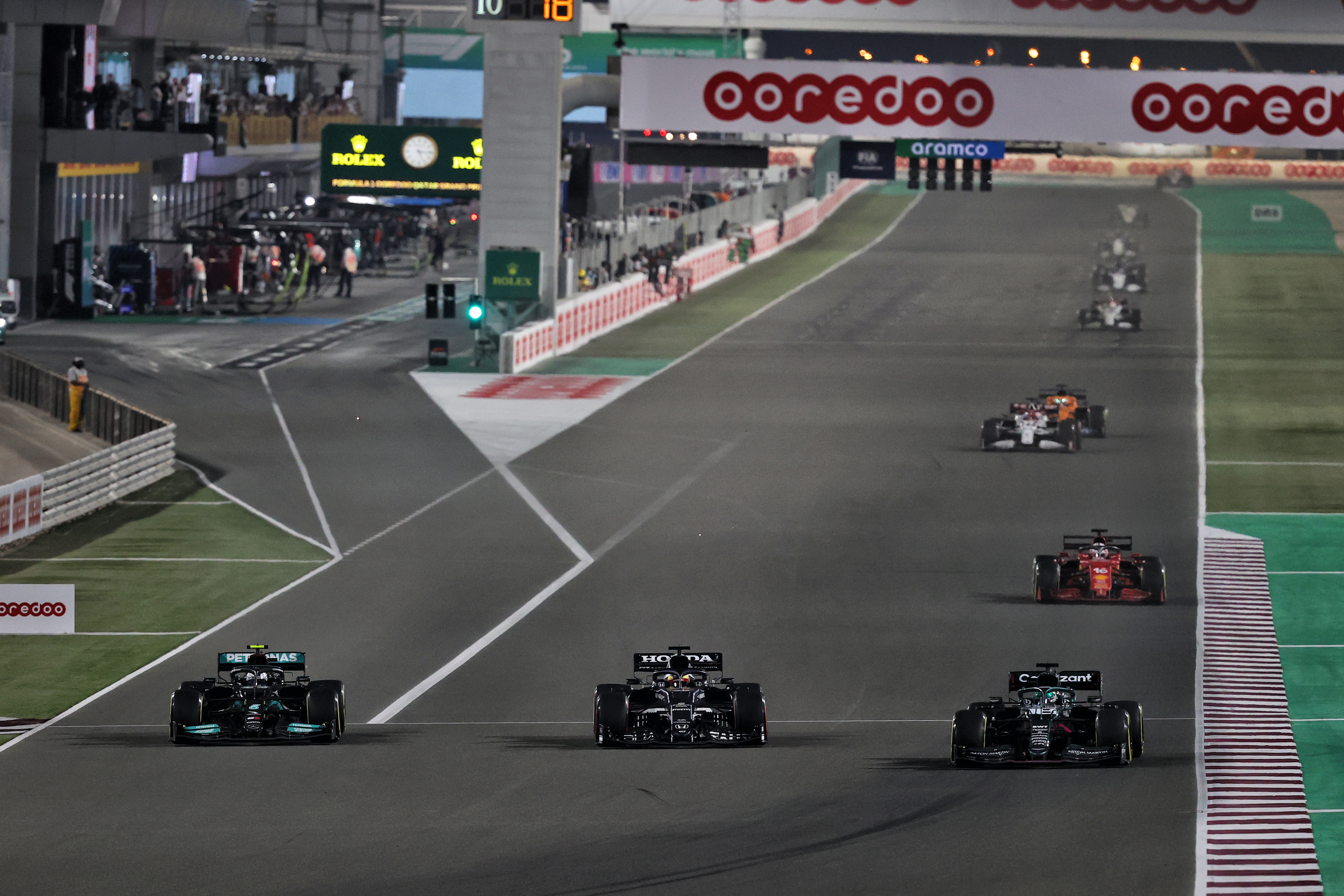 The other fast cars – those of Bottas and Sergio Perez – were out of position. Checo had failed to make Q3 in the Red Bull after getting caught up in traffic, made good initial headway from his 11th starting position, pitted early for an undercut still believing he was one-stopping, only for the team then to get spooked by Bottas' tyre failure with Perez committed to such a long second stint. Converted therefore to a two-stop, he had a lot of work to get up to fourth.
Bottas qualified third, was penalised down to sixth on the dirty side of the grid and completed the opening lap 11th. His plan was a nailed-on one-stop, going long and waiting for the soft-tyred slower cars to pit out of his way and proceed up the field that way.
It would have been a nice little battle of opposing strategies between the second Red Bull and second Mercedes, maybe over third place. But Bottas' puncture brought him up short on the 33rd of the 57 laps and a late virtual safety car for more puncture-related debris (that from Nicholas Latifi's Williams) denied Perez the opportunity to catch Alonso.
A few laps earlier Alonso, realising the situation, had suggested that his Alpine team-mate Esteban Ocon, running a couple of places back, should 'defend like a lion' to delay the Red Bull as long as possible, returning the favour Alonso had done for Ocon in Hungary. Ocon's wasn't quite the same defence masterclass, but he did OK.
Lando Norris' McLaren ran between the two Alpines for most of the race but was another to fall foul of a deflating left-front, entailing a slow in-lap and pitstop.
He recovered back to ninth but was less than impressed: "It just shouldn't happen! If there's a wall there, if something… it could've been much more dangerous."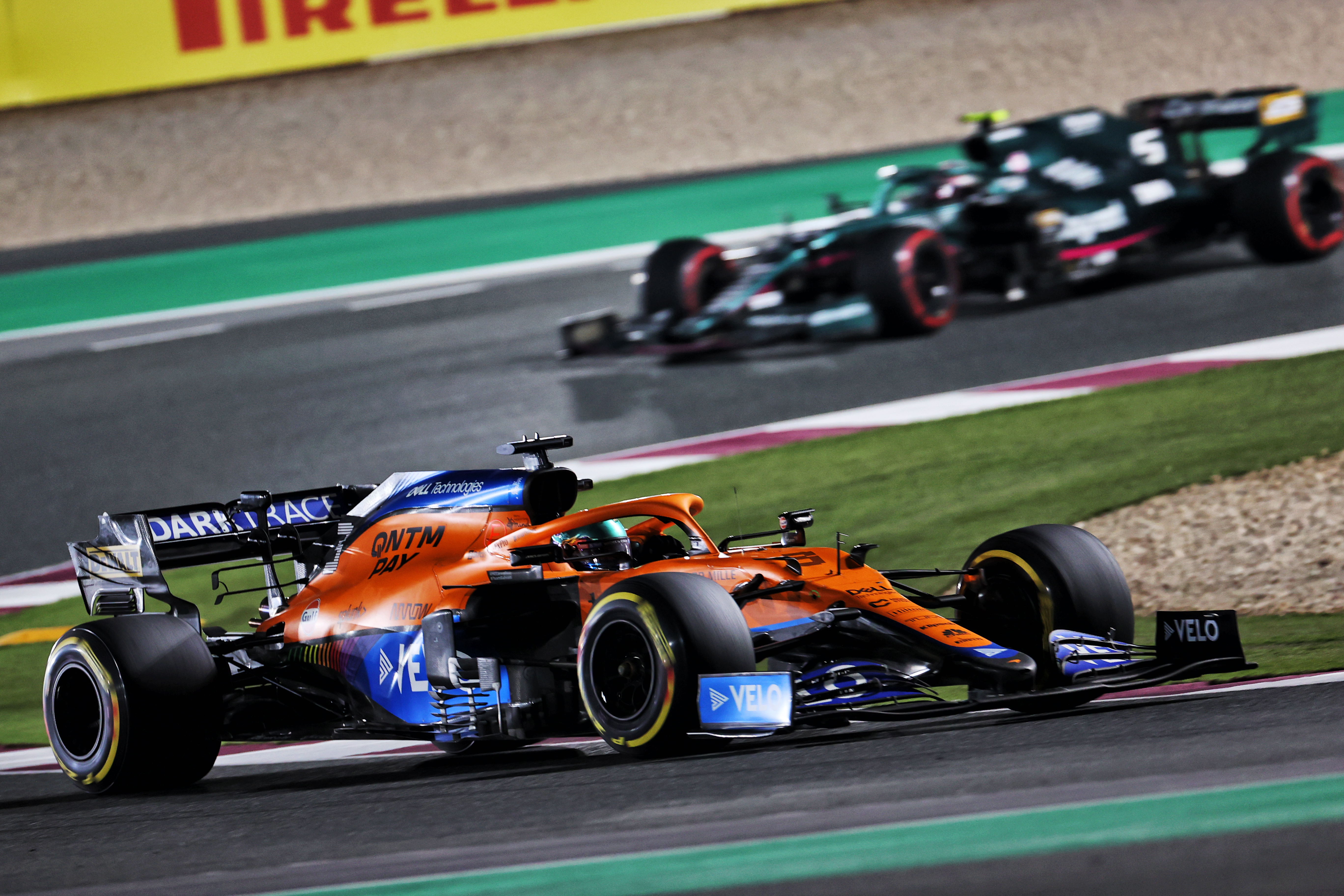 In the other McLaren, Daniel Ricciardo's presence in this race went largely unnoticed because a software glitch had him unnecessarily saving fuel to the extent of 2s per lap. Hence his 12th place between the AlphaTauris.
A notable beneficiary of Norris' problem was Aston Martin, for which Lance Stroll was a solid, error-free sixth, beating the Ferraris fair and square and pushing Ocon to the flag.
Sebastian Vettel was demoted from 10th to 17th by Bottas running wide at the first corner. Otherwise he could conceivably have been mixing it with Ocon rather than taking the final point for 10th. The rear-limited Aston Martins seemed to like this place and were more competitive than usual.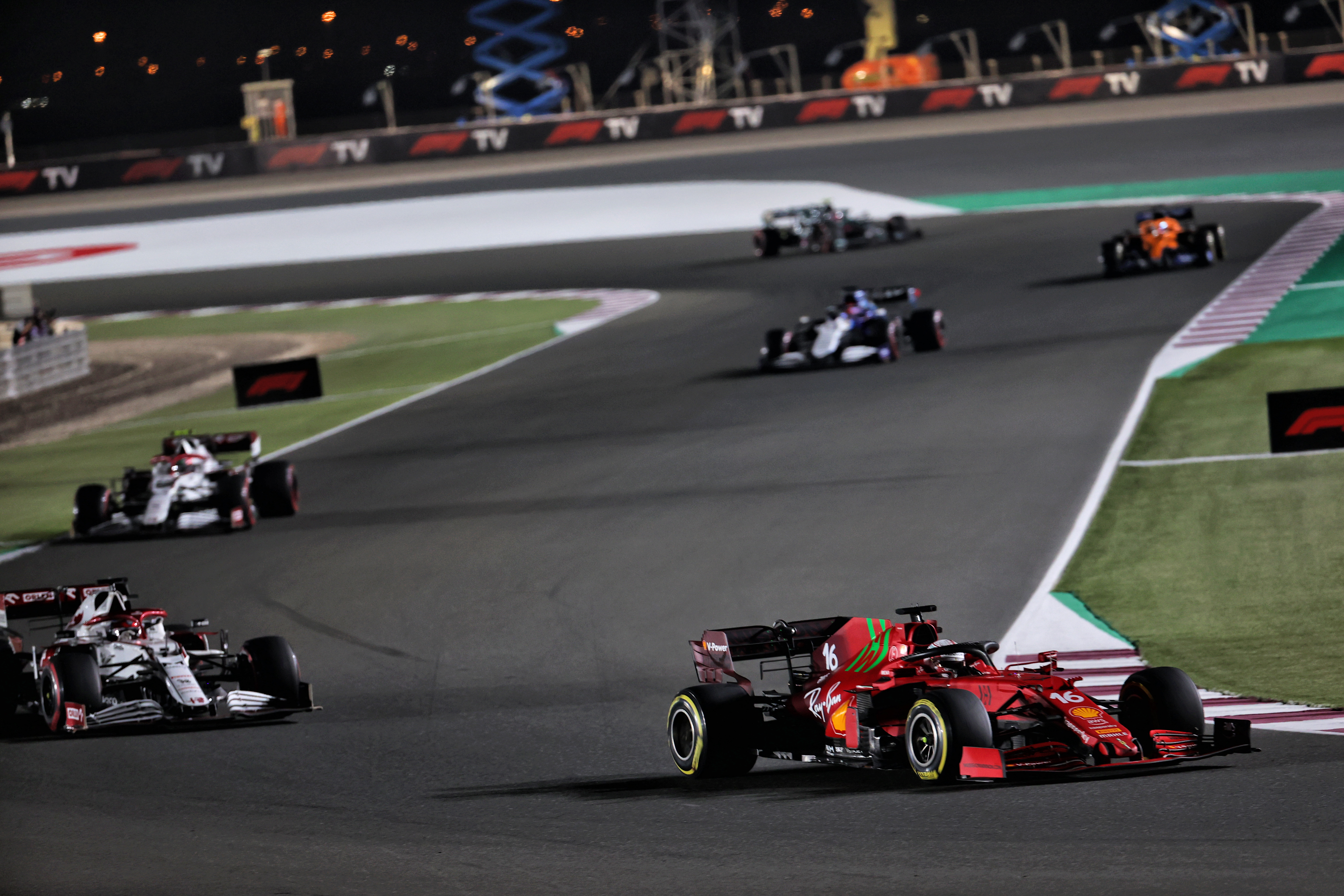 The Ferraris were in a less happy place than normal, on a front-limited track with lots of fast bends and only one slow corner. Carlos Sainz did well to get one into Q3 on a set of mediums from where he qualified seventh, started fifth and finished seventh.
Charles Leclerc was bemused by the non-performance of his car after qualifying 13th, but relieved when the chassis was found to be cracked. In a car rebuilt around the spare tub he finished on the tail of his team-mate.
Verstappen was able to use the huge gap behind the lead two to nail his tyres harder than Hamilton in the quest for the fastest lap point. So close is this title battle shaping up – with the driver in the ascendant car a little behind on points – that fastest lap points may be all that decides it.
Gasly was second only for two corners, mugged by a brilliantly aggressive Alonso around his outside. Verstappen – straight past Bottas and Sainz – tried to line himself outside the duelling AlphaTauri and Alpine on the approach to Turn 2 but was forced onto the dust by the take-no-prisoners Alonso, who had to rescue two big twitchy slides on the exit to maintain the momentum needed to grind past Gasly.
Whether Gasly would have moved over for Verstappen without his wild oversteer moment over the Turn 16 exit at the end of the second lap isn't clear. But certainly Alonso – with his position over Gasly now secure – all-but waved Verstappen through at the end of the fourth lap.
The good news for the Red Bull driver was that it had taken so few laps to regain second from his penalised seventh. The bad news was that it had given Hamilton just under 4s of margin to play with.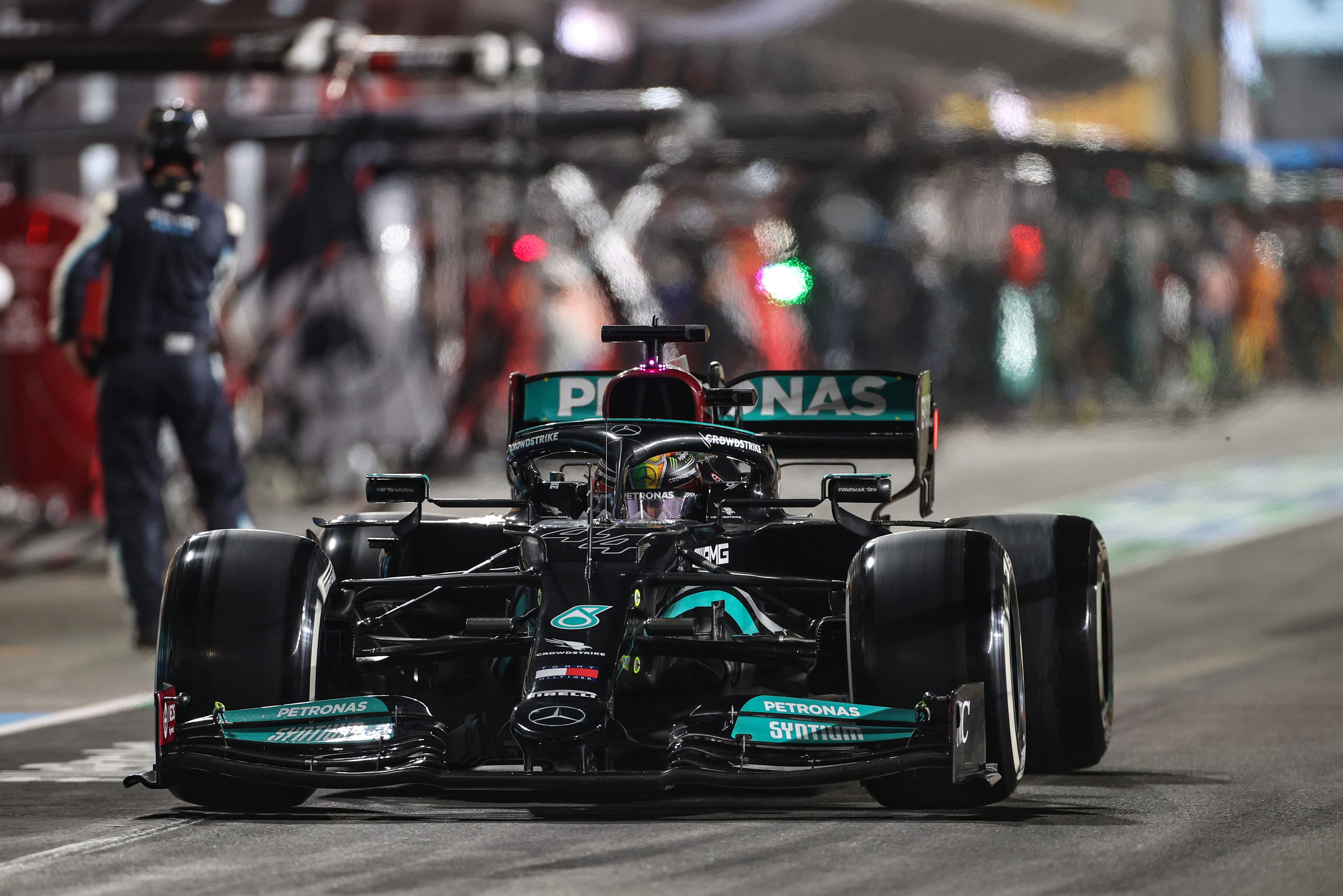 Hamilton controlled the gap and kept off the kerbs. Max pressed on but realised quite early that whatever he threw at the Mercedes, Hamilton had an answer for. On the medium tyres at least.
Maybe it would be better on the hards. After 10 laps he'd made no impact upon Hamilton's lead but was already 15s clear of Alonso.
Verstappen was indeed more competitive on the hard tyres in stints 2 and 3, but Hamilton always had that gap to play with. Max already comfortably had the fastest lap when he was brought in for a free stop two from the end just to be sure.
The VSC meant that particular assault didn't happen. Losing only six points to Hamilton on a weekend where the ultimate pace was not quite there was a good outcome.
Gasly's race was a disaster.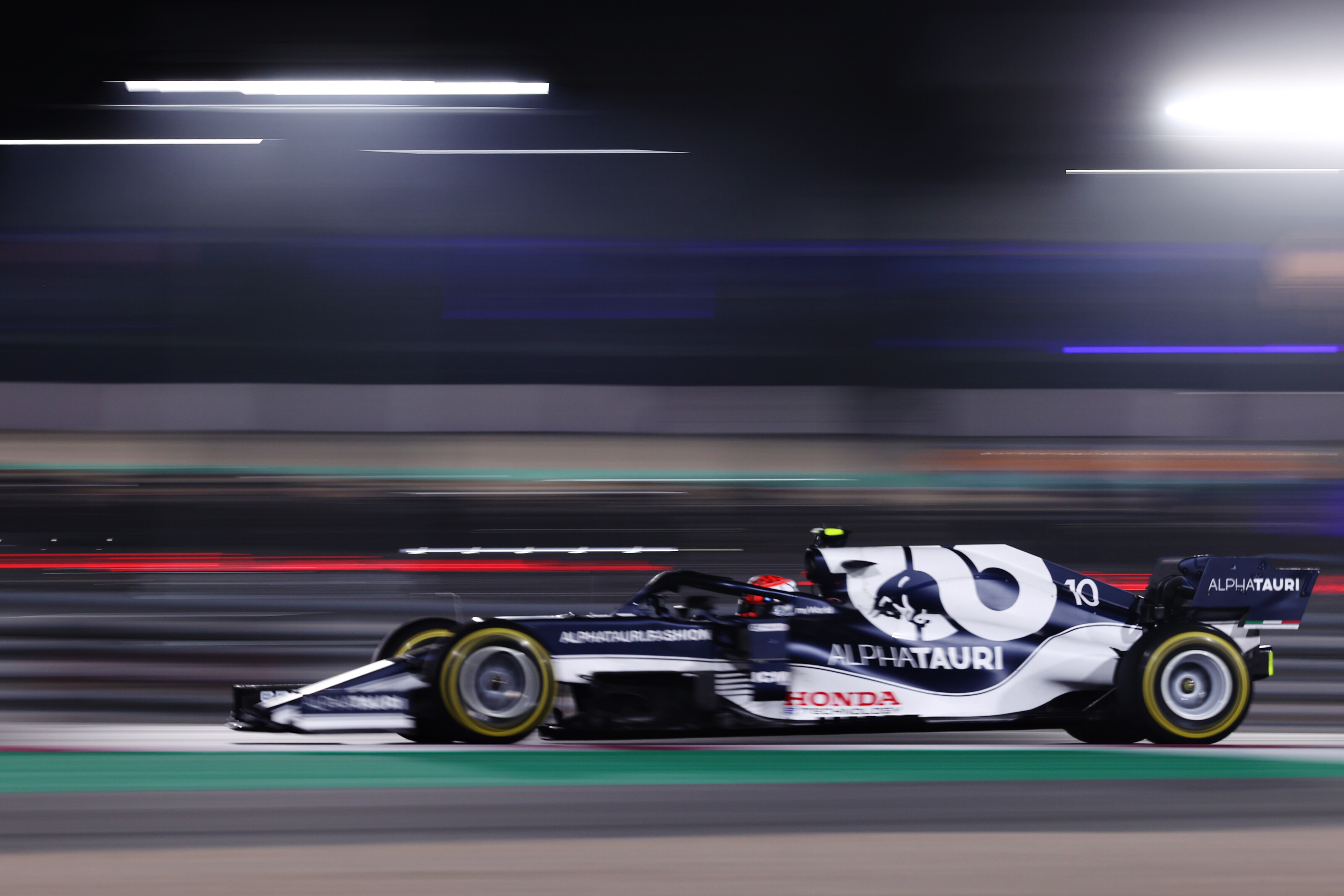 "Our pace was shocking basically," he said, crestfallen. "We don't really have the answer, we tried to stick with Fernando with the first few laps, but I could barely make it.
"After that we tried to go for an aggressive two-stop, but the pace was never there. I tried to push as hard as I could in the car but even with fresher tyres than Fernando I was miles away when he was on used tyre.
"Just when we push we overheat the front every quickly, we are sliding, so apparently over one lap we can take it, but over the whole race distance, no."
Here's where the newness of the venue to F1 caught some out. Gasly fell steadily down the field, without any compensating pace to make up for the extra stop and would finish out of the points. Yuki Tsunoda was similarly troubled after having qualified respectably.
"I feel great, the car is feeling better than ever, and I feel positive going into these next couple of races," said the winner.
Perhaps somewhat ominously if you were Red Bull.