Formula 1 drivers were united in condemning the sexual harassment and verbal abuse reported by fans during the Austrian Grand Prix weekend.
But many wanted more, with Sebastian Vettel calling for lifetime bans and Charles Leclerc demanding "hard actions" – and they weren't the only ones.
F1 issued a statement on Sunday morning ahead of the race referring to "reports that some fans have been subject to completely unacceptable comments by others at the event" and condemned the behaviour as "unacceptable". In addition, F1 stated it had "raised this with the promoter and security".
Female fans reported unwanted physical advances, photographs being taken without permission and verbal harassment. There were also reports of racist and homophobic abuse.
Many drivers were asked for their reaction to this after the race, with four times world champion Vettel among those calling for action.
"Horrible, isn't it," said Vettel when asked about the harassment of female fans.
"I think it's good that this stuff comes out, that's a start. But that's horrible.
"Wherever those people are, they should be ashamed of themselves and they should be banned from racing events for life."
It was also suggested to Vettel that F1 could follow football, where some fans have been hit with life bans for similar behaviour.
That led to Vettel calling for a zero tolerance approach.
"I wasn't aware football does that, but I think there's zero tolerance," said Vettel.
"If you're having a good time and you have a drink too much, that's OK, but that doesn't excuse wrong behaviour."
Mercedes driver Lewis Hamilton, who has been at the forefront of initiatives working to increase diversity and inclusivity in F1 in recent years, described the incidents as unacceptable.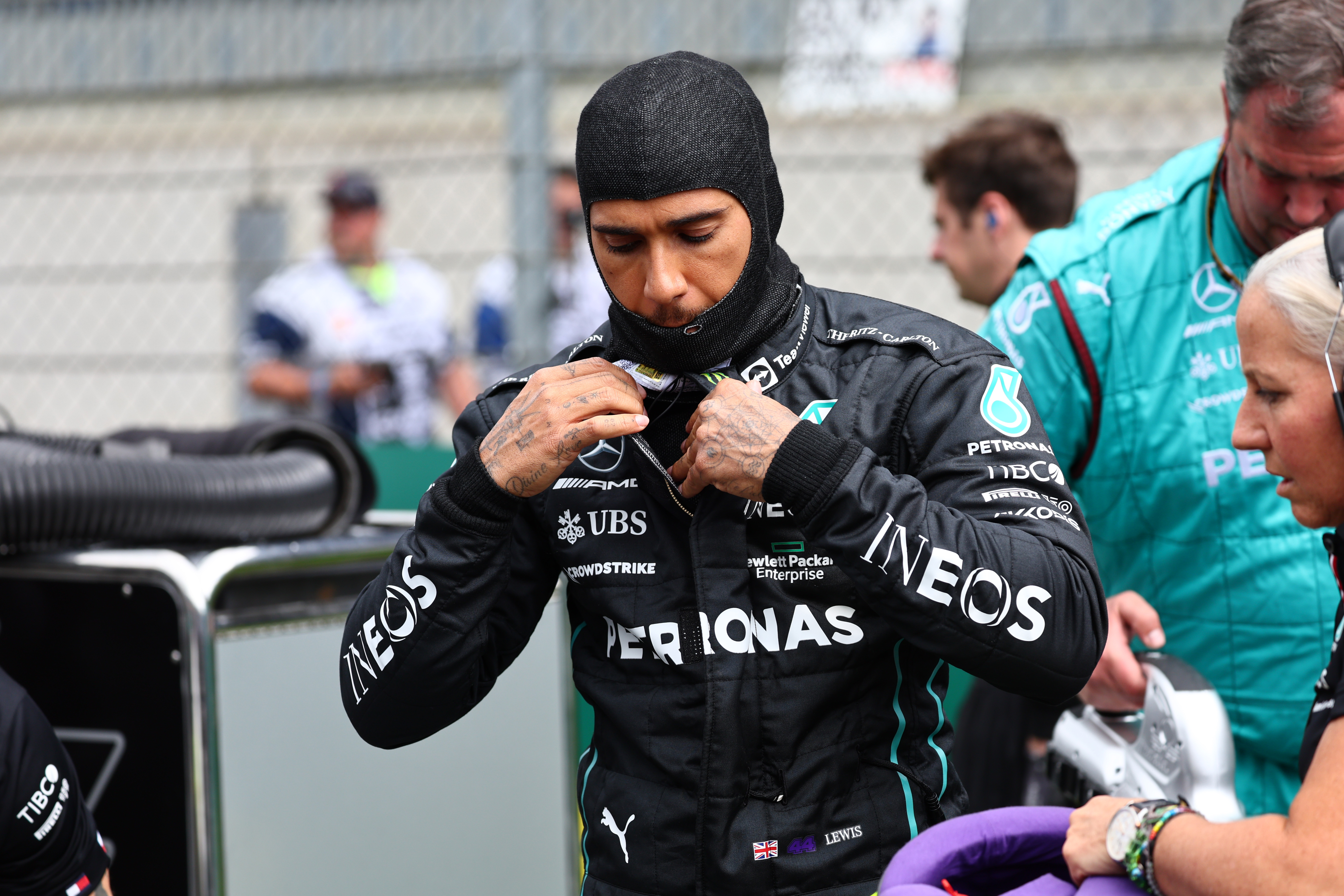 He warned that while the 'We Race As One' initiative of 2020 was a positive message, it's necessary for F1 to take decisive action that goes beyond words.
"It goes back to some of the messaging that we talked about in terms of the stuff that we also need to do here within the sport, which is commit more to diversity and inclusion within our industry," said Hamilton when asked about how F1 needs to respond.
"Because then that reflects the direction we're going and it also often does reflect what our fanbase looks like.
"It's time for action. 'We Race as One' was all good and well, but it was just words. It didn't actually do anything; there was no funding towards anything; there was no programme to actually create change and spark that conversation.
"So, definitely we need to utilise our platforms [as drivers], but we really have to step up and actually really start actioning some of the things we're saying.
"Just saying is not enough. It's unacceptable. It's not enough."
Max Verstappen, who finished second to Leclerc in the race, condemned the behaviour and insisted "it shouldn't happen".
He suggested that, in addition to extra security, it might be necessary to find ways to limit alcohol consumption in the crowd at events.
"It can be improved maybe with security, to keep people more in check – supervisors," said Verstappen on what could be done to reduce these incidents.
"And also, of course they watch the races and then they go back and party and have fun and drink alcohol. And sometimes when you drink alcohol, you can do stupid things.
"I don't say this as an excuse, but also these things can be regulated. There's a certain amount of alcohol maybe until it's time to go to bed and wake up again next morning sober because if you start to go really crazy, you can also do stupid things."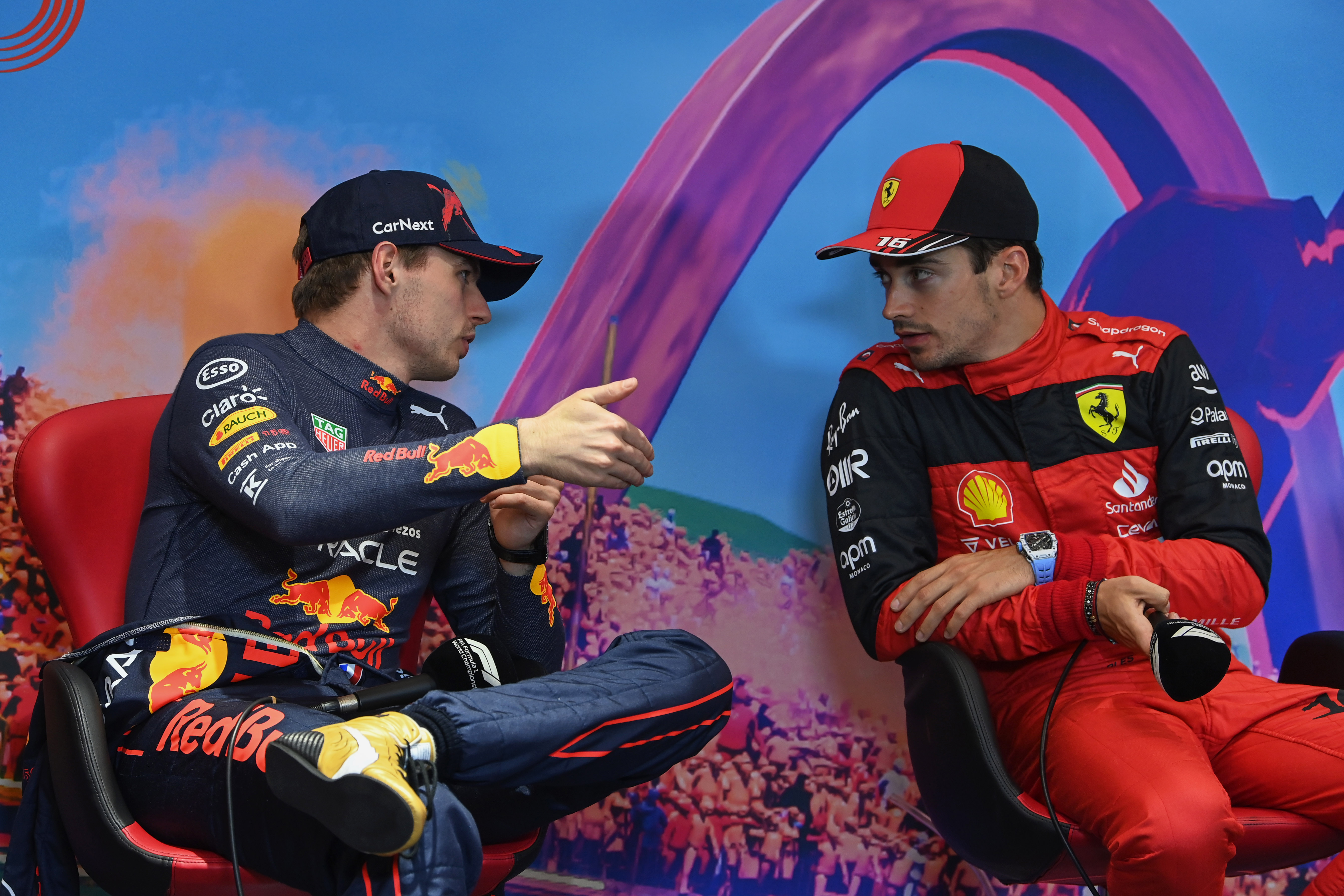 Leclerc called for F1 community action, and also suggested that those who are found to have abused or harassed fellow fans should not be allowed "anywhere close to our sport".
"I believe that as a community, people that are witnessing any type of harassment should act and actually do something," said Leclerc.
"And of course, as Formula 1, if we manage to find these people, we need to take hard actions. They shouldn't be allowed to be anywhere close to our sport.
"As drivers, obviously we have a following all over the world. We should speak about it so people listen."
Mercedes team principal Toto Wolff indicated F1 needs to make those committing these offences "stay away" from F1.
He warned that just because F1 is an emotional sport built around rivalries, it's not acceptable for a minority to be allowed to behave in this way. He referred to them as "the one percent".
And with so much support for Verstappen from the Dutch 'orange army' in Austria, Wolff also stressed that it would be wrong to condemn any specific larger group of fans for the conduct of the few.
"I have no explanation for if you behave like that," said Wolff. "If you abuse in whatever way – sexist, racist or homophobic – you're simply brainless. And no alcohol can excuse that.
"The sport polarises and triggers emotion, we want that. But we should condemn and put out there that these few idiots who are out there [need to] stay away from us.
"It must come across that we're condemning a [wider] group of fans because I've seen them on the fences. Lewis stood up and I looked at them [the fans] and nobody was booing. They were hardcore [fans] and they drank, but still no booing.
"[It's] a few amoebas, people with one cell. Let's not make it a general thing."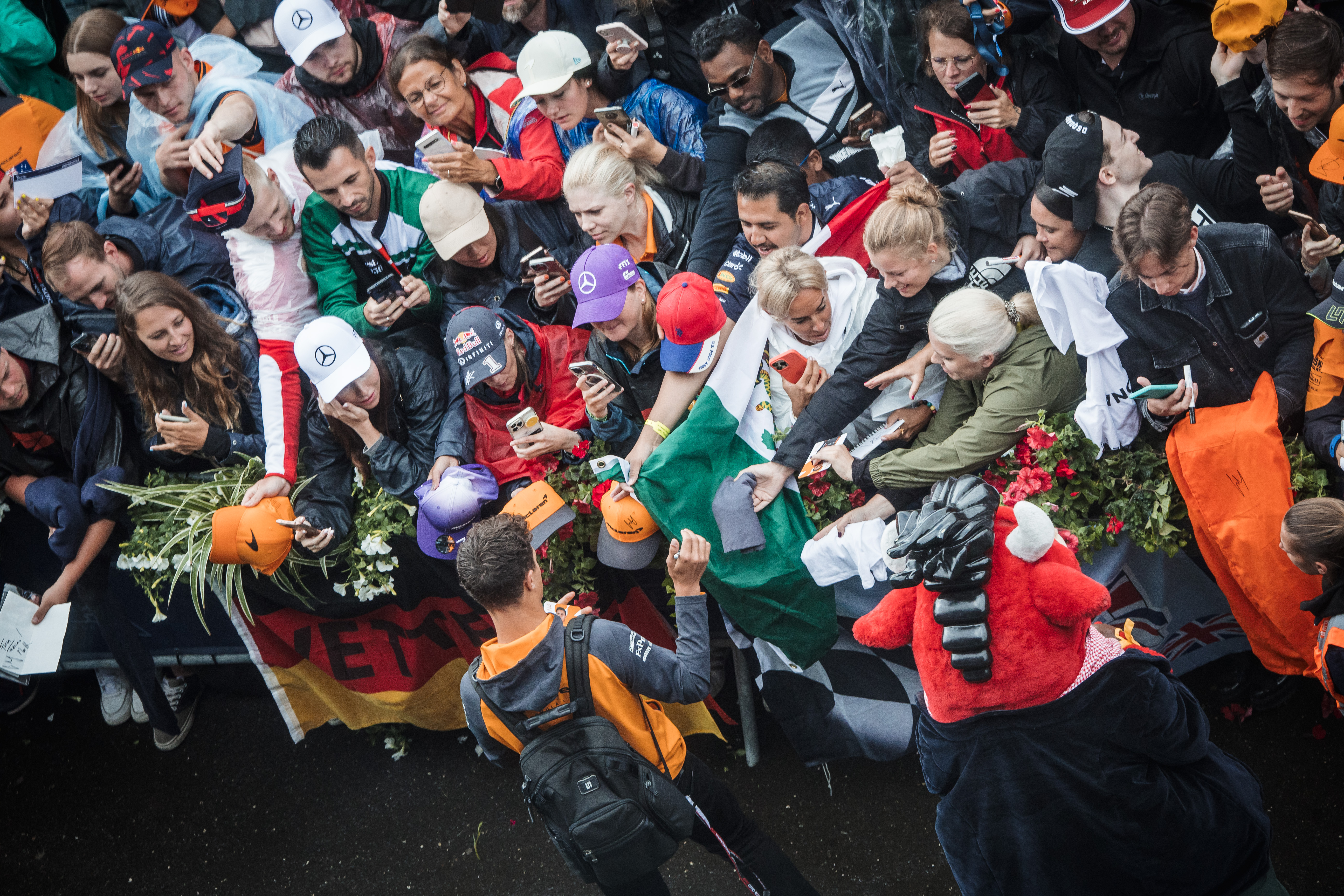 McLaren driver Lando Norris was another to call for what he called "consequences" for the offenders.
He suggested that messaging aimed at fans, including that calling for respect, was of little use given it doesn't stop such behaviour.
"I just think a lot of people don't care in the world, which is the problem," said Norris. "They don't care what they say and there's not enough consequences in life.
"There just needs to be more consequences and then hopefully that teaches people a lesson.
"But just putting things on a board, 'don't do this, don't do that', it doesn't stop them from doing it, because it's not a consequence."
Several teams, including Aston Martin and Mercedes, invited into the paddock as guests individuals who had reported being on the receiving end of abuse and harassment.
It's our pleasure to host fans Mollie and Julia, who yesterday were subjected to the abuse reported by many at the #AustrianGP.

This is a small act, which must be part of a larger movement to combat the unacceptable behaviour on display.

All in. All welcome. All celebrated. pic.twitter.com/eapSPAiKy5

— Aston Martin Aramco Cognizant F1 Team (@AstonMartinF1) July 10, 2022
Although such gestures do nothing to solve the problem, it was at least a tangible way for F1 competitors to show support.
"There's a few victims/fans who I believe are in the paddock, so we're going to go and say g'day to a few of them and give them a bit of love," said McLaren's Daniel Ricciardo after the race.
"I hate negativity and I don't like talking about negative news but if that's going on, it's a damned shame.
"Everyone's here to have a good time, drink a few beers and get a little rowdy.
"But obviously there's a limit. Harassment doesn't even fall close to anywhere that's OK.
"It does put like a little bit of a downer on what should be just a fun, good-feel weekend, from start to finish. So we're going to go and try to do what we can to help out a few of the victims and give them a little bit of love."