Charles Leclerc reckons Formula 1 title rivals Max Verstappen and Lewis Hamilton have different combat styles with Hamilton "very clever" positionally and Verstappen "a bit more aggressive".
Verstappen holds a five-point lead over Hamilton heading into the final third of a championship battle that has descended into controversy more than once.
The pair raced wheel-to-wheel without major incident in the opening races of the season and at other times since but also collided spectacularly at Silverstone and Monza.
Verstappen has regularly been accused of being too aggressive while at Silverstone Hamilton was criticised for what Red Bull labelled a desperate and amateurish move.
Leclerc, who has a rivalry with Verstappen dating back to their karting days and raced closely with both drivers at times during 2019, said in his experience Hamilton races more cleanly but added he enjoyed Verstappen's approach as well.
"They have two different styles," said Leclerc. "Max is a bit more on the aggressive side, Lewis a bit more on the clean side. It's nice to be fighting with both of them.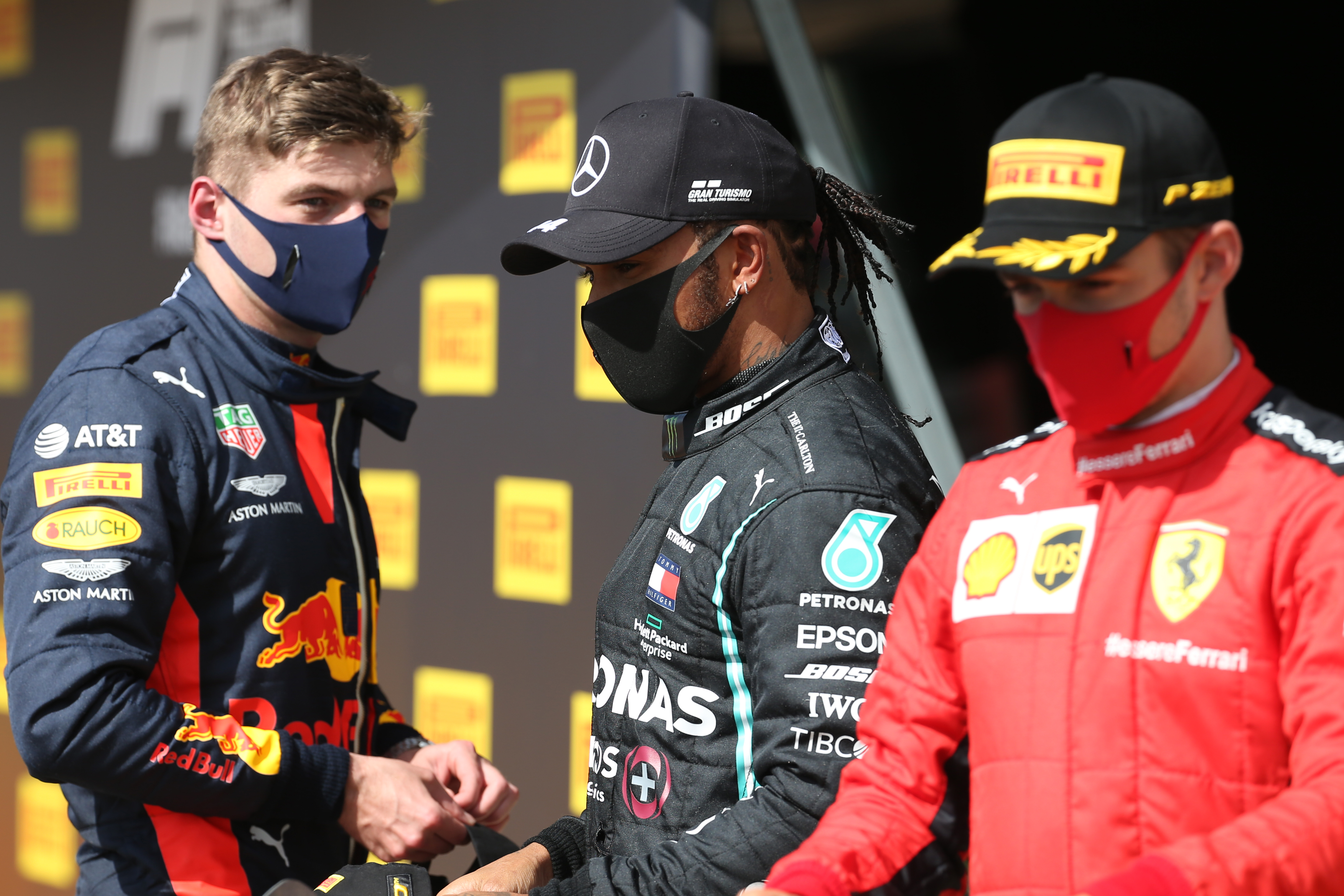 "Lewis is always very, very clever in the way he positions his car to put you in a difficult situation. And he most of the time manages to make the pass in a clean way.
"Max is a little bit more aggressive.
"But I enjoy racing with both, and if anything I quite like fighting with Max because it's always really on the limit."
Hamilton was punished for his attempted overtake that caused Verstappen to crash at Silverstone while Verstappen has a three-place grid penalty for this weekend's Russian Grand Prix for causing their collision at Monza two weeks ago.
Leclerc said "I wouldn't be surprised" if they clash again before the season ends.
"They are fighting for the championship as we are fighting for our positions which are not the top ones in the championship," said Leclerc.
"We also don't give much margin whenever I've got Lando [Norris] or one of the McLarens with me.
"It's the same for them fighting for the championship, if not even more.
"It wouldn't surprise me."
Why Leclerc's well-placed to judge
Edd Straw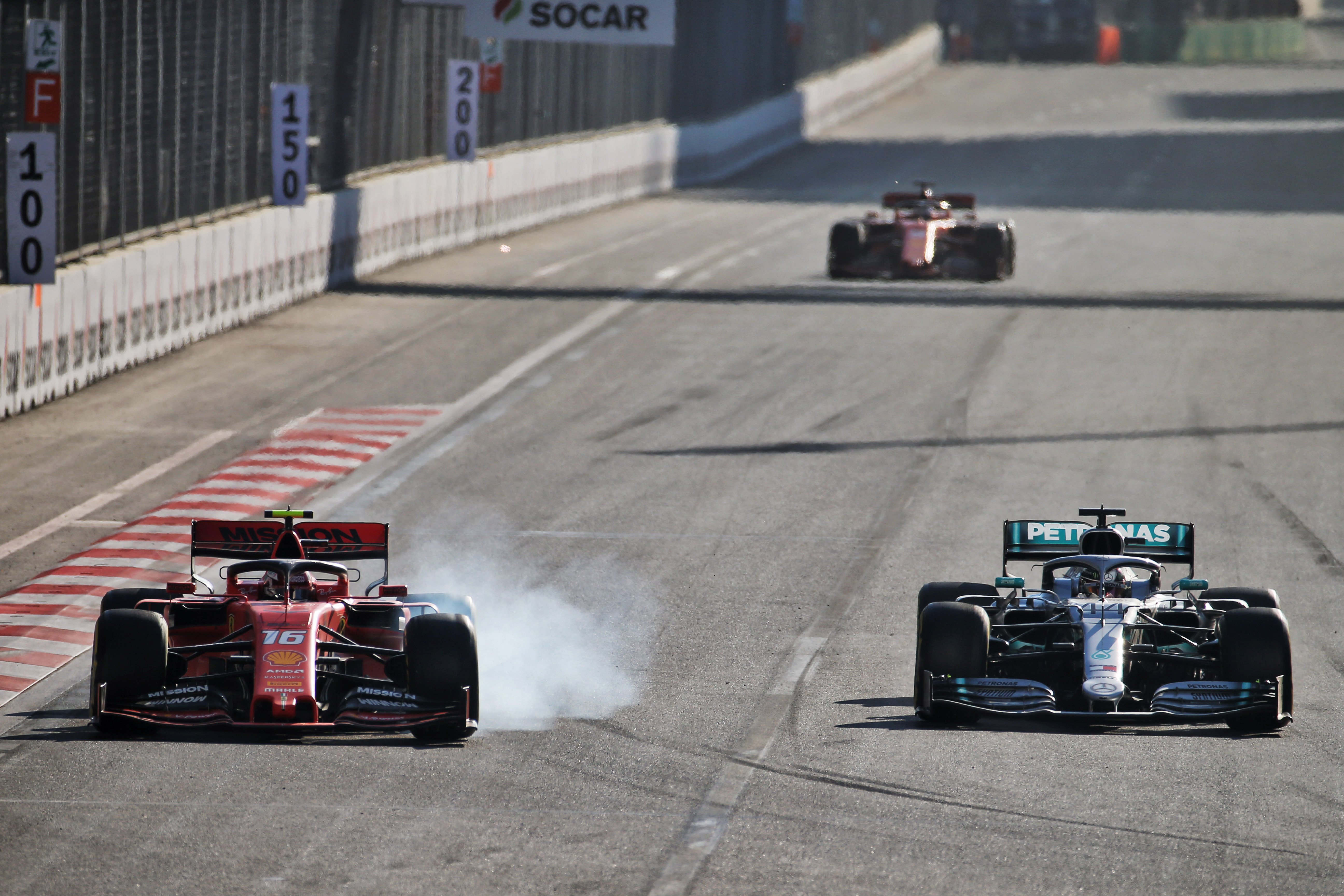 Leclerc has crossed swords numerous times on track with both Verstappen and Hamilton, making him a well-informed judge of their respective styles.
F1 drivers might claim they don't change their approach based on who they are up against, but knowing your enemy in a wheel-to-wheel situation is a key skill of any top gun.
Leclerc's history with Verstappen stretches back further than with Hamilton, unsurprisingly so given they were born less than a month apart.
While they didn't meet in car racing until Leclerc graduated to F1 with Sauber in 2018, they first competed against one another in karting in 2010.
Their clash in the 2012 KF3 World Cup at Sarno in Italy, which Leclerc controversially won after hitting Verstappen, is the stuff of legend, as is the video that shows a nonchalant Leclerc shrugging it off.
The rivalry didn't flare up in cars until 2019, given Leclerc never encountered Verstappen on track on equal terms in his rookie season. With Leclerc now driving a frontrunning Ferrari, the first flashpoint came in Austria in the middle of the campaign.
Leclerc had led the majority of the race but Verstappen, recovering after dropping to eighth following a terrible start, was closing and made his move at the hairpin with two-and-a-half laps remaining.
Leclerc left the door open, an invitation Verstappen accepted, and then found himself crowded off the track. The stewards took no action, but Leclerc showed he was a quick study by repaying the favour at Silverstone a race later. There, he showed he was willing to use Verstappen's tactics with some late defensive moves and a willingness to 'show him the grass'.
Initially, this was in defence, but after being jumped in the pits he seized on Verstappen's struggles to build tyre temperature to pass him coming onto the Wellington Straight.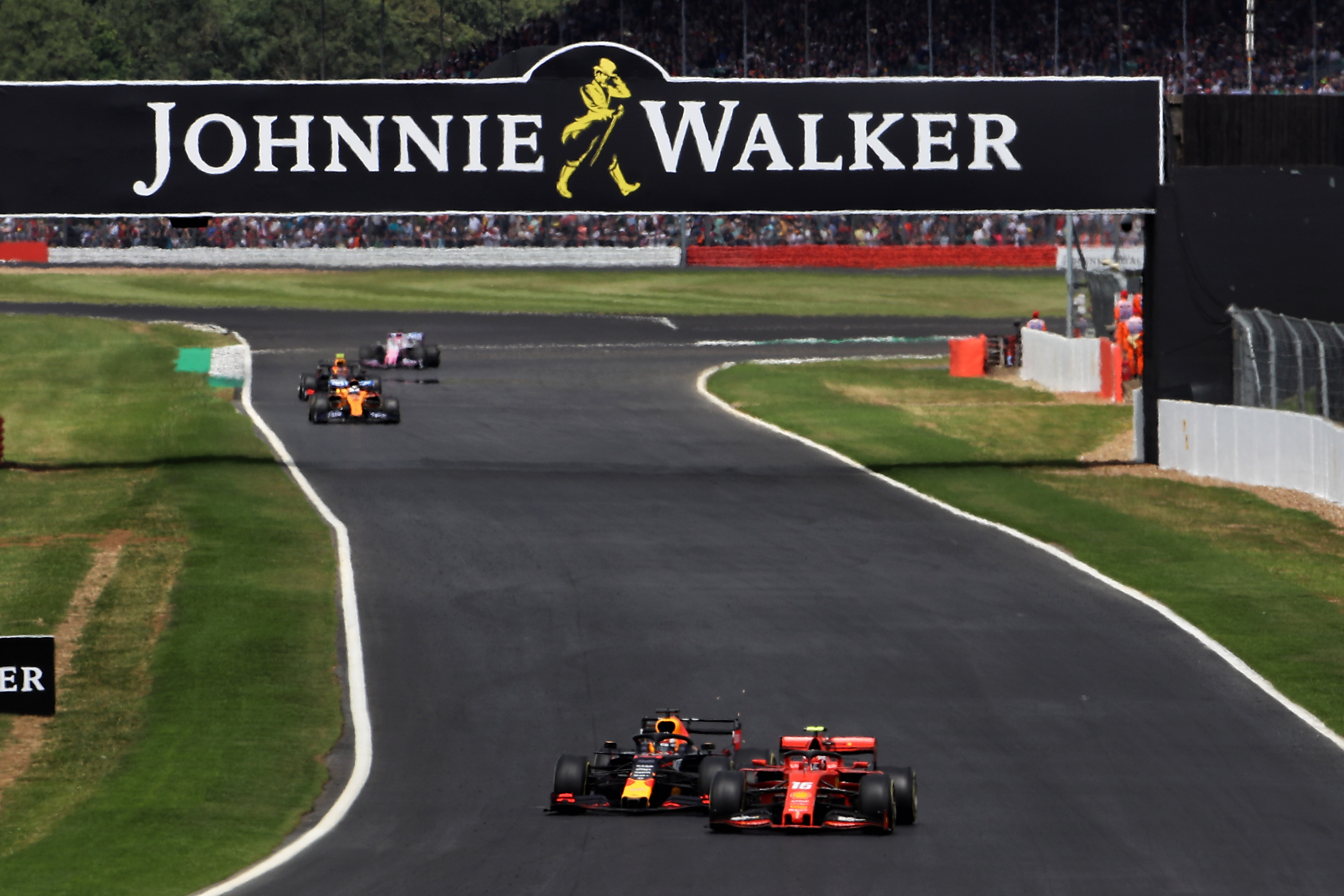 Verstappen then came back at him, complaining about Leclerc moving too late in defence, but ultimately he jumped ahead at the next round of pitstops. They later ran side by side through Copse before the battle was ultimately settled in Leclerc's favour when he crowded Verstappen off the track at Club.
Leclerc stuck to his give-no-quarter guns in battle with Verstappen at Suzuka, when the pair made contact at Turn 2 on the first lap and Verstappen spun. Leclerc also picked up front wing damage in the clash.
But since then, Ferrari's struggles mean they haven't been able to reprise such battles on equal terms and Leclerc's don't-back-down approach hasn't been properly tested against Verstappen.
Leclerc first faced Hamilton soon after he joined Ferrari, making a big impression early in his maiden season with the team in 2019 when he passed Hamilton in Bahrain during his early charge from fourth to first.
But their most famous clash was at Monza later that year. There, Hamilton drew alongside Leclerc approaching the second chicane to attempt to take the de facto race lead. Leclerc defended, but then squeezed Hamilton onto the grass, forcing him to take to the escape road.
The stewards looked at the incident but took no punitive action despite Hamilton's complaint that "he didn't leave me a car's width", although Leclerc was shown the black-and-white driving standards warning flag.
They met again at Silverstone this year, with Leclerc taking the lead after Hamilton clashed with Verstappen on the opening lap of the race. Hamilton chased Leclerc down, having served a 10-second penalty in the pits mid-race.
With two-and-a-half laps remaining, he went for the inside at Copse – holding his Mercedes tighter than he did when he attempted his earlier move on Verstappen – with Leclerc having a moment on the outside line and losing the lead after a heroic attempt to win.
These are only tasters for the battles that could lie ahead for Leclerc with Hamilton and Verstappen. But he's shown a capacity to learn from his mistakes when fighting with them and give as good as he gets in battle – because he's learned what they are both like the hard way.