Charles Leclerc says that Ferrari's Formula 1 engine progress since last year, including the recent hybrid upgrade first used in the Russian Grand Prix, means he no longer feels "powerless" in battle.
The hybrid gains in particular are key given how important the energy management is when up against another car in race conditions.
The recent upgrades appear to have given Ferrari a small, but significant, performance advantage in its battle for third in the constructors' championship with McLaren – where its points deficit to its rival is back down to 3.5.
Ferrari's form this year is vastly improved on 2020, but despite some strong qualifying showings – notably Leclerc's pole positions in Monaco and Azerbaijan – it is in race trim that this has been most obvious.
"Last year, not only was the engine a problem but also the whole package," said Leclerc when asked by The Race how different the power unit performance has been this year.
"We had a very draggy car, which was even worse for the straights.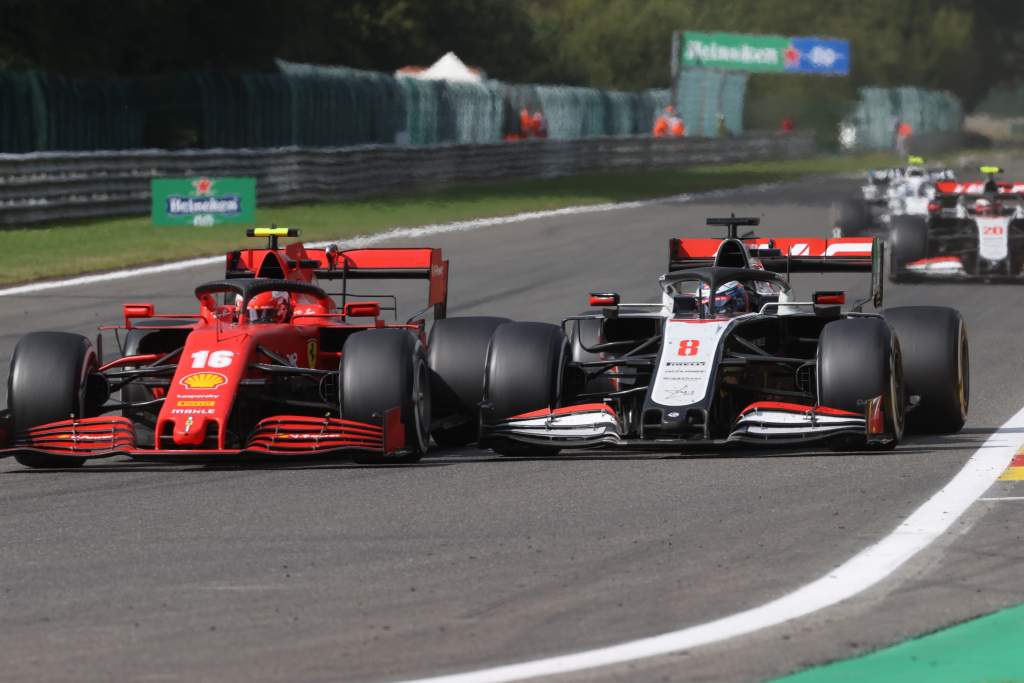 "So all in all, it was just extremely difficult and I felt powerless in some races because we just couldn't do anything as drivers to try and pick up positions.
"So it is definitely a big step forward in terms of fighting in the race from last year to this year. It's been a big change."
The recent hybrid upgrade is the latest step in this improvement, and has been described by the team as a key headstart in its hopes to make another big power unit step in 2022.
The benefits of this upgrade, which includes a switch from a 400V to 800V energy store, are best felt when in battle with other cars thanks to the complex energy management demands that places on the power units.
"It is very difficult, because it's very slight changes," said Leclerc when asked by The Race how significant the recent hybrid upgrade felt. "Every time we put on a new package, we are speaking about hundredths every corner.
"So it is very, very difficult to quantify that in the feeling. But yes, you can feel it a little bit, especially while battling in the race where you need to use your energy and then see how much it recovers, etc.
"So you feel it a little bit in certain situations. But it's not like it's completely obvious as soon as I got into the car and did the first lap."
Team-mate Carlos Sainz shares Leclerc's feeling that the engine changes are particularly advantageous in battle thanks to having the extra ERS capacity.
This is not so much about an increase in peak power, but the advantage of being able to deploy more hybrid power thanks to the more efficient system.
"Without going into more specifics, if you have a bit more capacity in the battery, you also have a bit more capacity when fighting people to use the battery and the hybrid system to position the extra bit of power that we have in the places that you need it," said Sainz.
"So everything makes a bit of a difference."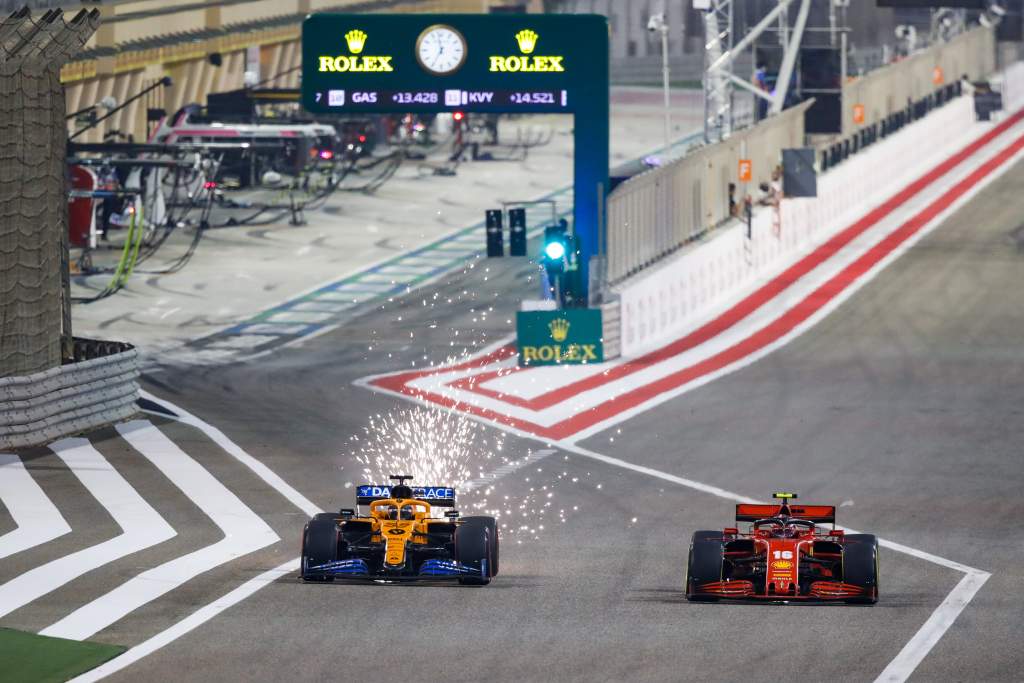 While Sainz didn't race for Ferrari last year, he did regularly cross swords with Leclerc and his predecessor Sebastian Vettel, and he felt his McLaren-Renault package had an advantage in race trim.
This was reflected in the results, with McLaren taking third in the constructors' championship, three places ahead of Ferrari.
"I had a good experience last year because a lot of times, Charles and Seb qualified ahead of us and I had the opportunity to overtake them quite a lot because we were coming from behind while they were suffering with race pace," Sainz recalled.
"And I can see that the progress that we've done this year is very big in Formula 1 terms. So a good job from everyone at the factory.
"We're still lacking a bit, we are still not the reference in terms of engines. Ferrari wants to be a reference in everything and as a team we keep challenging ourselves to improve and next year we want to do the next step."