Nicholas Latifi headed into his third season in Formula 1 in 2022 with aspirations of emerging as Williams team leader after two years in George Russell's shadow.
But last week's announcement that he will be dropped at the end of the season is confirmation has failed to get close to achieving that goal and regressed from his 2021 level, something he puts down to "many different reasons".
It's no surprise Williams chose to dispense with Latifi's services given this is the final year of his original three-year deal, one that was originally signed before current owner Dorilton Capital took over the team and brought significant financial backing.
He always needed to take a significant step forward in 2022 to have any chance of a new contract, and Williams decided early in the year to pursue a loan deal for Alpine junior Oscar Piastri instead.
The collapse of that possibility gave Latifi an outside chance of staying on, but as he admits "I knew the direction it was going" before the final decision was taken after the Italian Grand Prix earlier this month.
"It was simple," said Latifi of the team's reasoning. "It's a results-based industry [and] obviously the performance hasn't been there this year for many different reasons.
"The team had to take a decision that they felt was best for them and had to move it in a different direction. It's very simple.
"I understand the decision. The performance hasn't been where I wanted it to be this year for many different reasons. I have accepted it and just have to move on with the next phase of my career."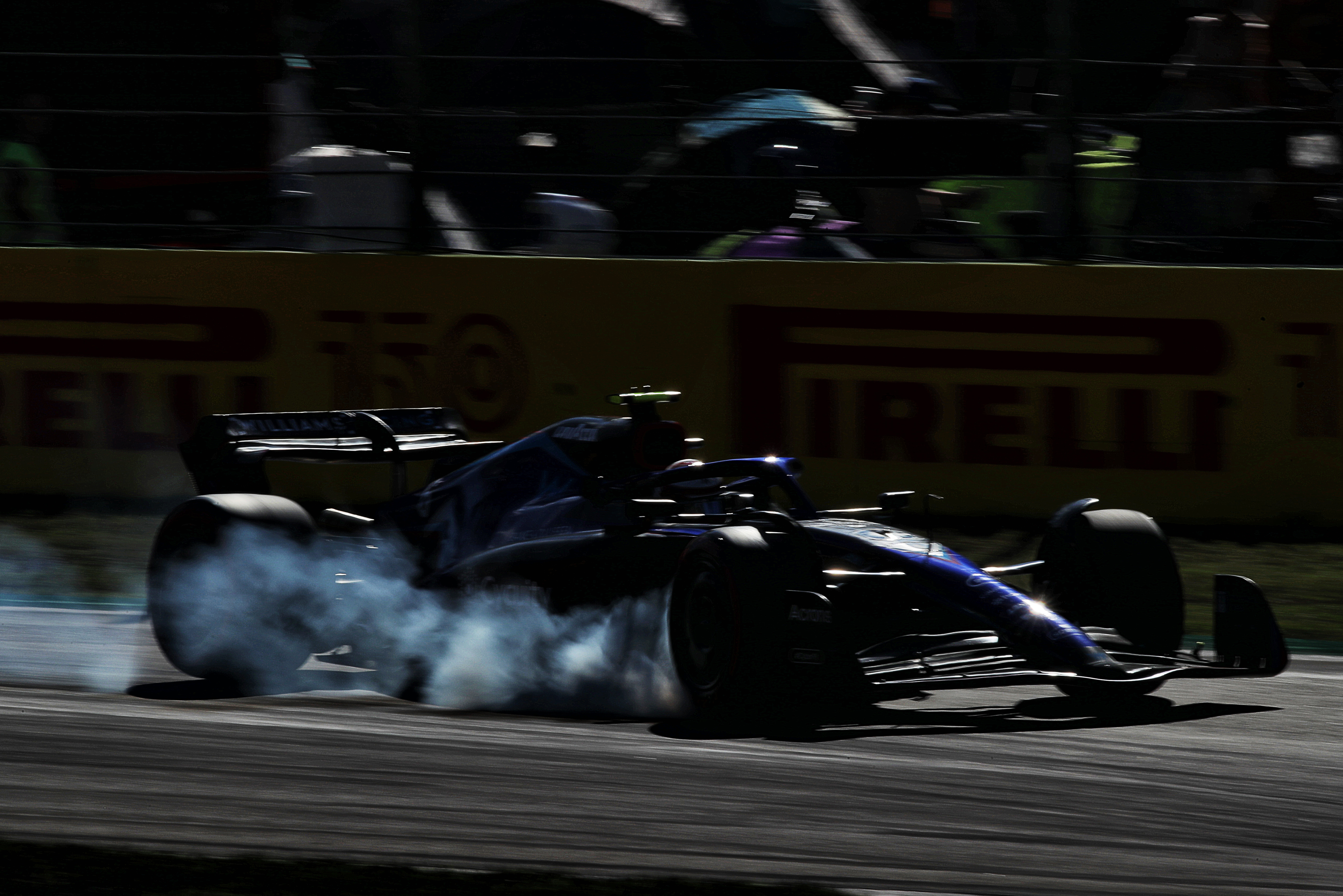 Latifi claims it's too early to tell where his sporting future lies. With an F1 race seat in 2023 out of the question given he's not a contender for any of the remaining vacancies, he will have to look elsewhere for a racing programme.
But despite this year not going to plan and potentially heralding the end of his three-season grand prix career, Latifi is satisfied with the way he approached the season.
He has always had a reputation as a hard worker and has been well-liked in the team, with his struggles not down to a lack of effort.
"I'm definitely satisfied with what I did in that sense," he said when asked by The Race if he could have done anything to get more out of the Williams FW44.
"In a way, it's made it easier for me to accept the decision, because I don't really have any regrets about how I went about doing the work. It just didn't work out.
"If I had to do it again, I probably wouldn't have done anything different. You can always say in hindsight 'don't make that mistake in that session' – obvious things – but in terms of the approach, the work I was doing outside the track back on the simulator… I can pretty confidently say I'm probably one of the drivers who spends the most time in the simulator.
"I've done a lot to try to get on top of the issues I've had. It just didn't work out."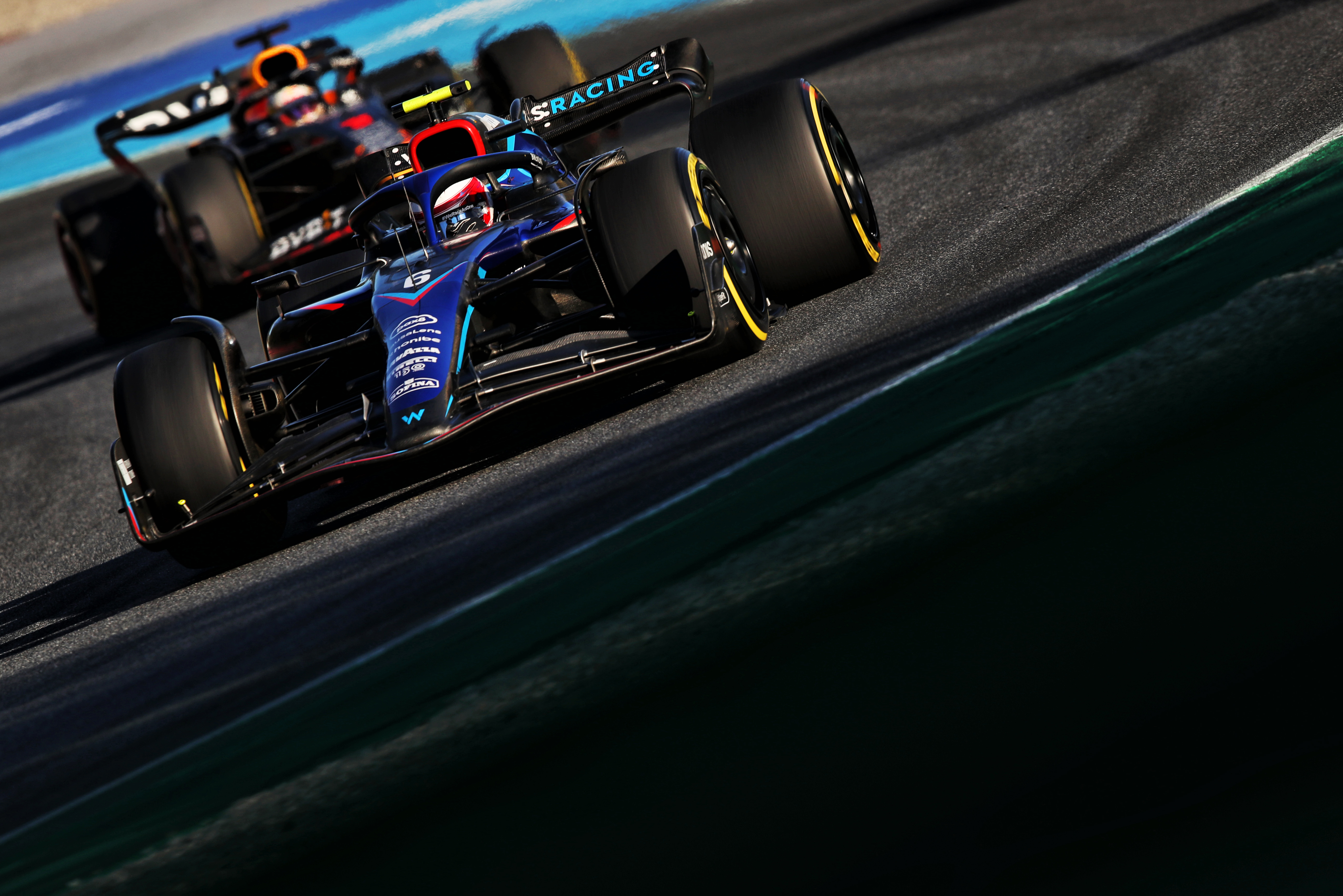 So what went wrong? First and foremost, it was a lack of pace. Last year, Latifi's average qualifying deficit to team-mate Russell was 0.406% (where fair comparisons could be made). This year, that's stretched to 0.585% relative to new Williams driver Alex Albon.
He's also struggled to make an impression in the races and contend for points on the few occasions Williams has had the pace to do so, taking a best finish of 12th in the British Grand Prix. That was arguably his best weekend, reaching Q3 despite running the old-specification Williams aero package and producing a strong race drive in a car that wasn't fast enough for points. But such weekends have been rare.
Latifi points to the increase in the difficulty of the cars built to the new ground effect technical regulations, which have made the Williams more difficult to drive and "less forgiving", meaning he's been unable to build on last year's solid progress.
Earlier in the season, he spoke of lacking confidence in the car but things did improve for the mid-season run starting at Silverstone after a chassis change. Since then, he has shown pace in fits and starts, topping a session for the only time in his F1 career in FP3 in Hungary, but results haven't followed.
"The philosophy of these cars, not necessarily our car [specifically], has kind of added to the difficulty of driveability," he said when asked by The Race what he's struggled with this year.
"Obviously, they're stiffer, more on edge, less compliant, less forgiving – that's partly because of the tyre, partly the aerodynamics, the stiffness. So they're just not as nice to drive.
"Then our car in general has some fundamental flaws in the balance. We're lacking downforce, and we know that because when we get to maximum-downforce tracks we're less competitive compared to other tracks.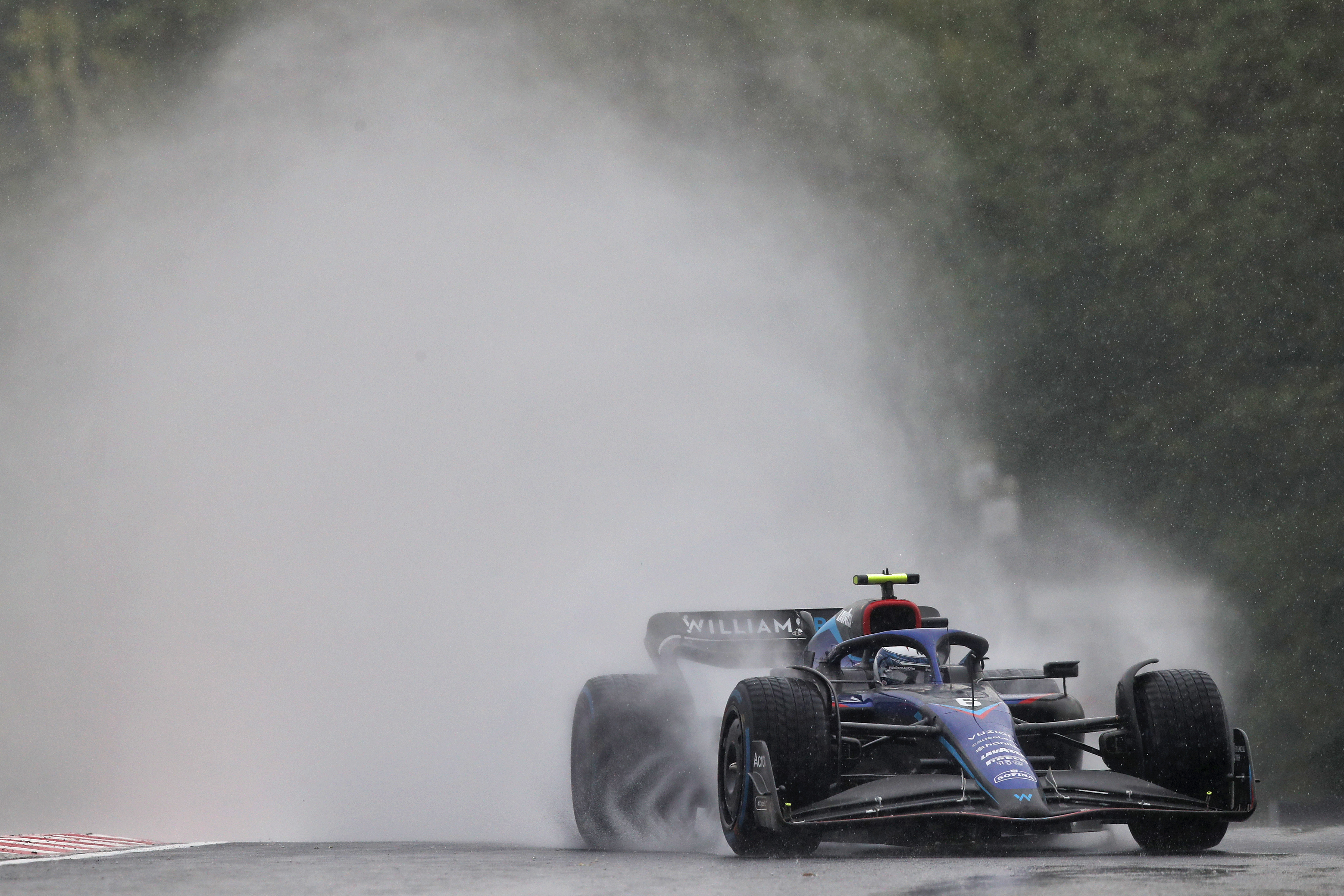 "The fundamental handling of the car, the balance, it's similar to how the previous years' cars were, which was already not great, a lot of issues that makes it not the nicest to drive. [In terms of what] you want as a driver with your initial input on braking, corner entry, apex, exit, it's all been a bit mismatched.
"Every team has it, but clearly some teams have it better if we've been towards the back of the pack in the past years. With this year's car it's just been worse, that's a fact. I'm the only one who can compare this year to previous years. I can guarantee if George was here he'd probably say the same thing – especially from the beginning of the year – [above] what we were feeling with the car.
"I have the direct comparison to last year and it was a step backwards. But you can say everyone's car this year is a step backwards. The cars are slower and it's just not what I was able to get on top of as quickly and as strongly as I needed to.
"Alex didn't seem to struggle as much and it's just naturally not what I like to give the confidence to get the most out of the car, push the car on the limit. I know that when things are lined up for me a little bit more and I have that confident feeling in the car, I know I can drive as quick as anybody. But it's just not in line with how I like to drive the car.
"There's nothing really I can do about it, nothing with set-up can improve it, that's the car. You change one thing, OK, it's maybe a percentage of a difference, but we need tens of percent of differences to go into the directions that I wanted. And we just weren't able to get that this year.
"With last year's car, I did feel that I got on top of quite a bit better. But still, that never was a car that suited my driving style. I did have to change quite a lot and adapt quite a bit. But I just found it easier to do it with last year's car.
"Probably just the philosophy of that regulation of car was a bit easier, whereas this year, it just never clicked."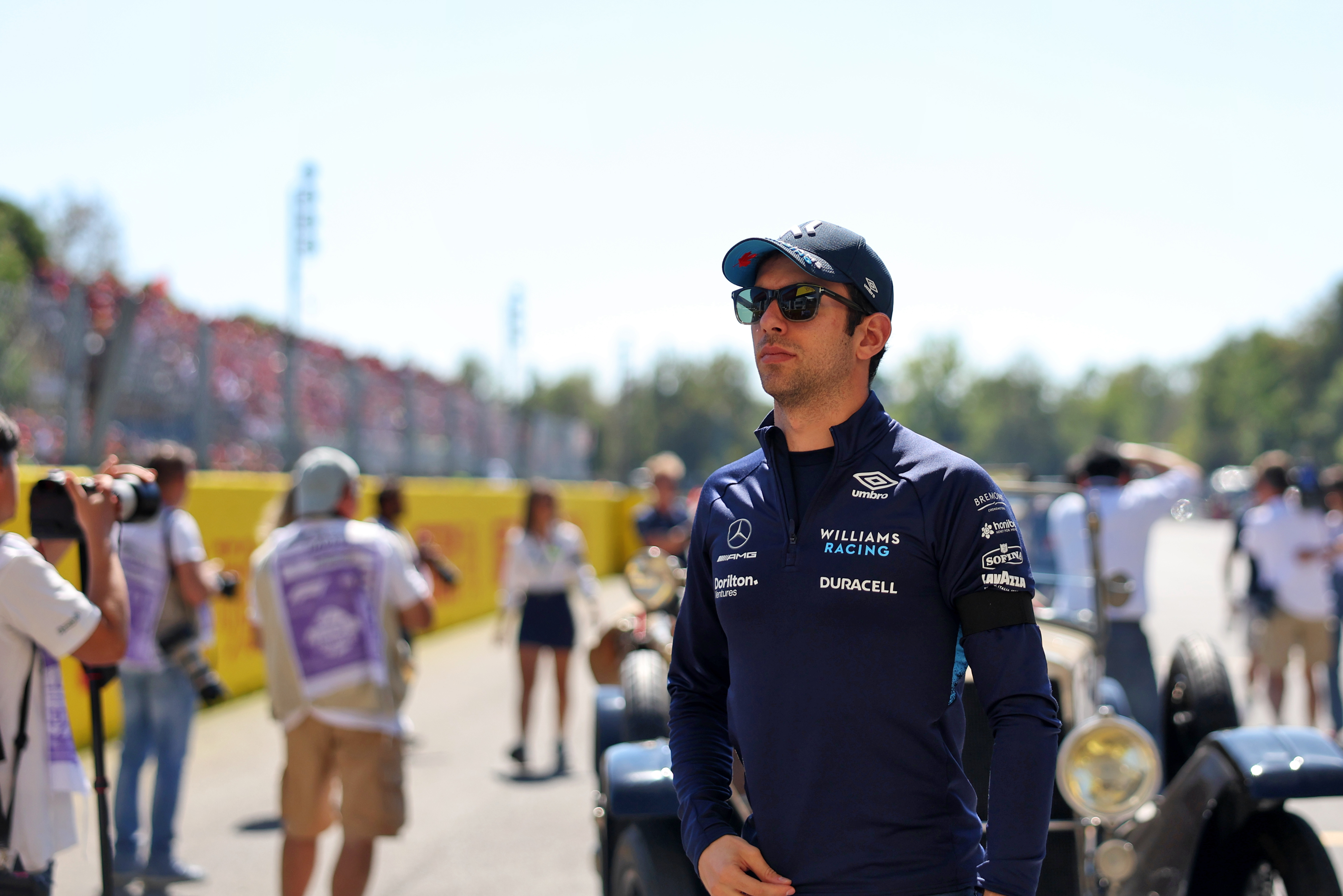 That might sound like a series of excuses from Latifi for his failure, but fundamentally there's nothing inaccurate in what he says. The current cars have proved harder to drive and generally gaps between team-mates have been stretched and that is the reason for his poor performance relative to Albon – and being beaten by stand-in team-mate Nyck De Vries at Monza earlier this month.
But that doesn't mean Latifi is not responsible for his failure. As he points out, his approach was right but he was unable to adapt to these very different cars, having refined his driving to reach a solid level last year. That's exactly the pattern you would expect for a driver of Latifi's level – competent and operating at a decent level, but without ever having shown that extra spark in his career before F1 to suggest he could be more than that.
After all, adaptability tends to be one of the key characteristics that define how effective a driver can be at this level and the fundamental changes in the cars appear to have reset areas where Latifi had made respectable progress in 2020 and '21. He's been found wanting when it comes to adaptability.
It's to Latifi's credit that he's open and honest about the difficulties he's endured this year and has taken responsibility for them. He's given it his best shot, but he's not in a position to extend his three-year F1 career – for now at least – because he's not been able to prove himself capable of being more than a solid performer. And given the level of the competition, that still means he's operating at a high standard so there's no disgrace in that.
As he says himself, "it's a results-based industry". And the results simply haven't been good enough, even taking into account the fact he's in what's, on average, the slowest car in the field.