Haas has translated seven top-10 grid positions into just three points finishes in 2022, adding only five points to its tally since Kevin Magnussen's famous fifth place in the Formula 1 season-opening Bahrain Grand Prix.
While Mick Schumacher's struggles have contributed to this poor record, as a whole the team has underachieved and slid to ninth in the constructors' championship after a fifth successive point-less race at the Canadian GP.
Competitive gravity always meant holding onto the third place it sat in after Bahrain was going to be a near-impossible task, but it's nonetheless been a spectacular fall.
Although Haas only has the eighth-fastest car on 'supertimes' average – judged by its fastest single lap of each weekend as a percentage of the outright quickest – it has been a handy performer in the midfield.
What's more, its performance figure is dragged down by a dreadful qualifying session in Azerbaijan where neither driver delivered on the pace of the car thanks to a combination of poor laps and the red-flag interruption and were both eliminated in Q1.
Only in Australia (traditionally a track where Haas has proved quick), where its starting set-up proved wide of the mark and the team never unleashed any serious pace, has the car not looked like a points threat at some point during the weekend.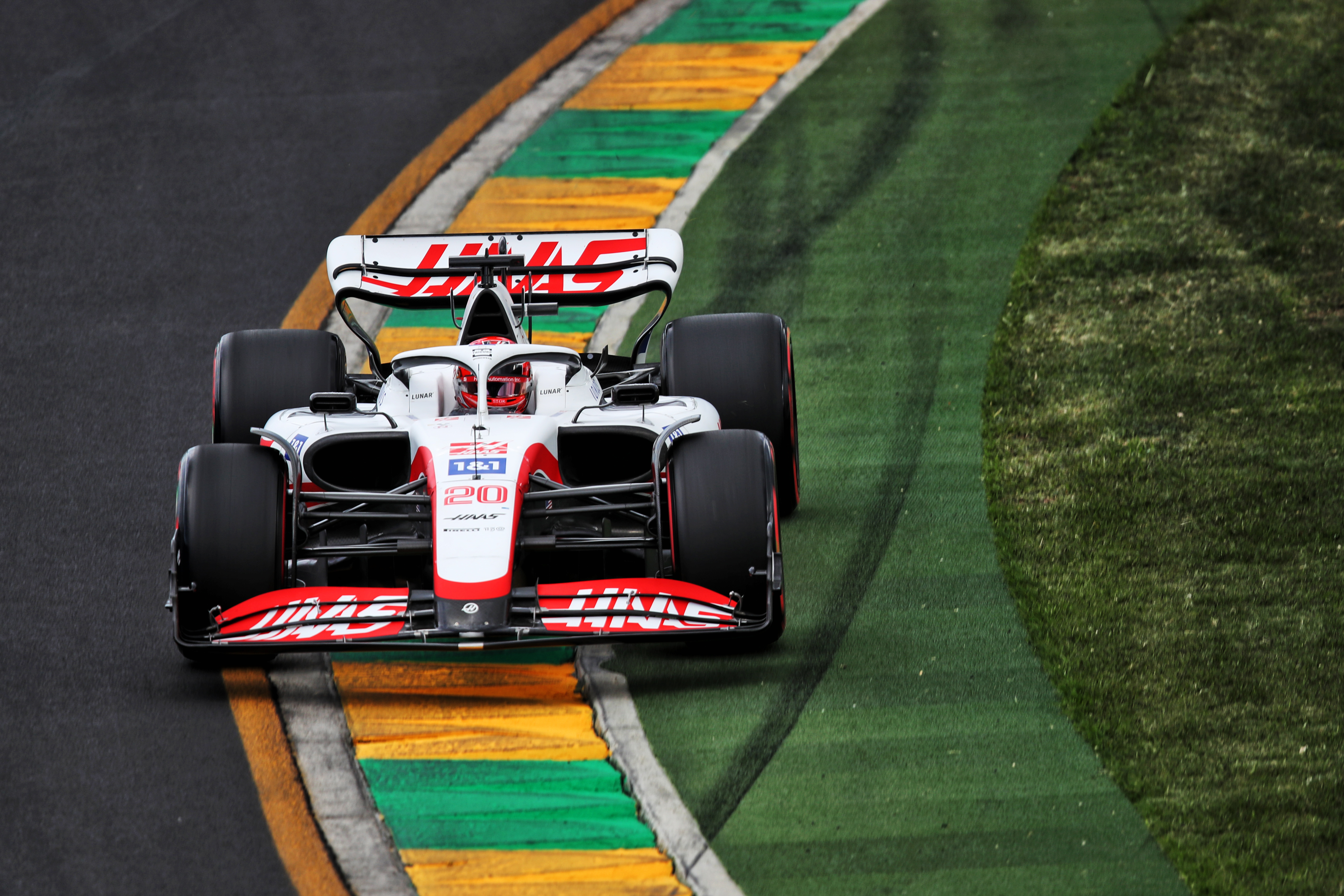 Magnussen made the most of the car in the early races, following that fifth place in Bahrain up with ninths in Saudi Arabia and at Imola.
His result in the Emilia Romagna Grand Prix followed a sensational fourth place in rain-affected qualifying after surviving an off that caused a red flag in Q3.
But the way he went backwards in both the sprint and grand prix itself showed the car's true pace was only good enough for a minor points finish.
Things have been more disappointing since then. In Miami, Magnussen was eliminated in Q1 partly thanks to a radio failure, but did get into points contention before a badly-timed pitstop and then a late collision with Stroll ruined his race.
In Spain, his ill-advised attempt to pass Hamilton around the outside of Turn 4 on the first lap resulted in a trip through the gravel.
Placing his car on the outside of Hamilton approaching Turn 3 on the first lap in Canada after qualifying a superb fifth was similarly ill-advised, even if he was unlucky to pick up front-wing damage and then be forced into the pits by the black-and-orange flag.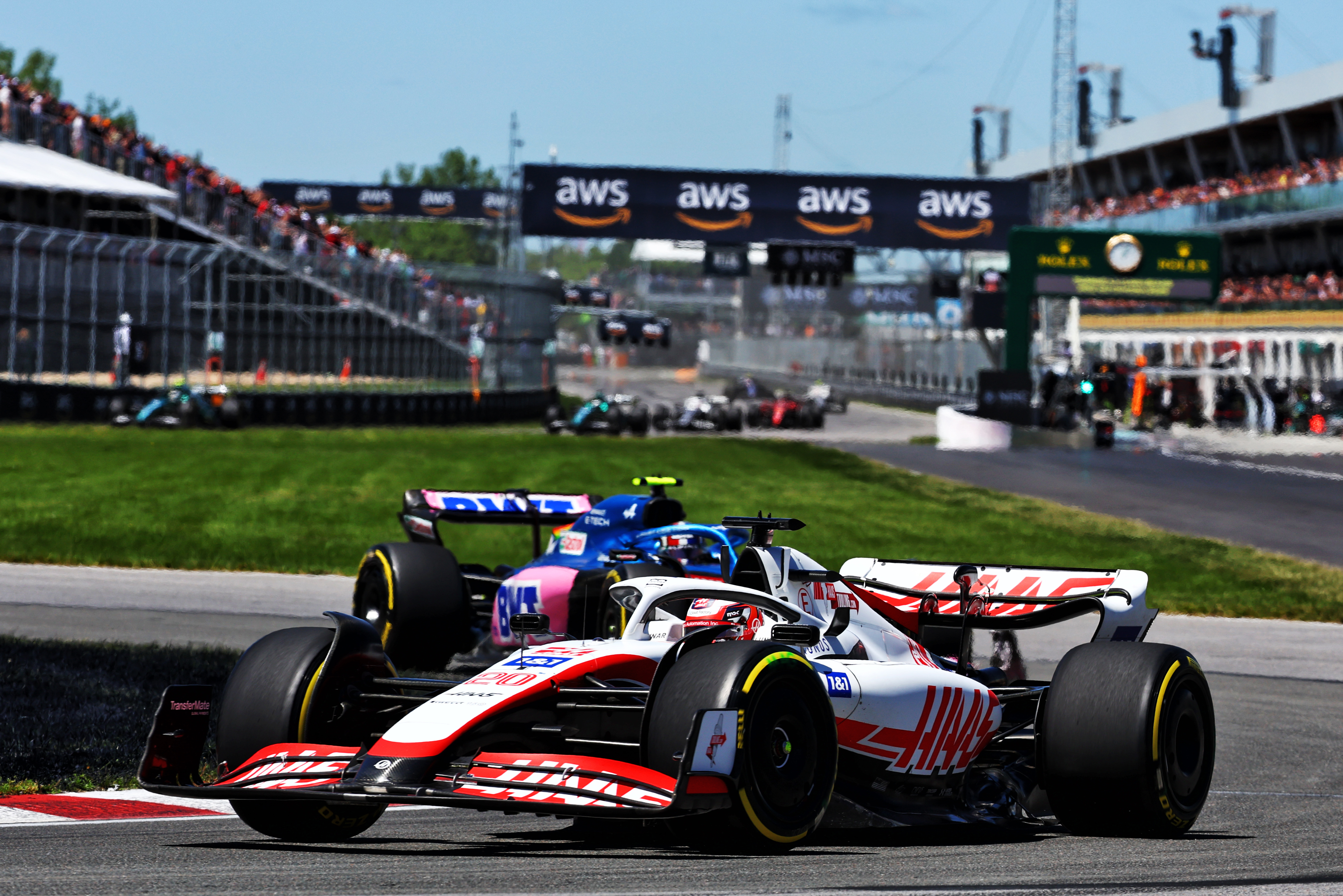 At Monaco, the Haas showed potential Q3 pace, but a messy Q2 lap led to him starting 13th. A good strategy, going straight from wets to slicks, would have yielded at least a point but for a Ferrari power unit problem. It was a similar story in Baku, where Magnussen was quick in the race.
The picture could've looked very different for Magnussen but for those two failures, the errors of judgement in Spain and Montreal and his Miami troubles. That adds up to a potential five points finishes lost, enough at the very least to put Haas clear of Aston Martin in the constructors' standings. It's also confirmation of Haas's points-scoring potential in eight out of nine races.
Schumacher's struggles have been well-documented. He might have scored in Miami but for his late collision with mentor Sebastian Vettel, while he held seventh in Canada when a Ferrari power unit problem put him out. Misfortune also struck in Bahrain, where he finished 11th after being tipped into a spin by Esteban Ocon early on.
In Saudi Arabia, Schumacher crashed heavily in qualifying and couldn't race, then after driving a decent race in Australia to 13th in an uncompetitive car, he spun on the opening lap of the race at Imola and took 17th – having shown promise by finishing 10th in the sprint.
In Spain, Schumacher did run sixth after a superb first lap before being shuffled backwards, ultimately finishing 12th on a two-stop strategy that meant he faded in the final stint. But his pace was nothing special there. It was a similar story at Monaco before his big impact separated the car from the gearbox at Monaco.
His safe run to 14th in Baku was the kind of quiet weekend he needed given the rising pressure, but he was never a points threat, making the retirement in Canada doubly cruel.
So even with Schumacher's struggles, he could easily have contributed a few points to the cause so car and boosted Haas's tally.
Even with a conservative estimate, Haas should at least have another 15 points – enough to elevate it to seventh in the standings above AlphaTauri.
So what does the season so far tell us about Haas? The car is capable of being quick, even if it's not the midfield-leader in dry conditions the Bahrain result might have suggested.
But the weakness of Schumacher, Ferrari reliability problems and the occasional strategy error have held it back. So too has Magnussen's combativeness, although there are times when his aggression pays off in spades, meaning misjudgements like Spain and Canada are the price paid for this potential upside.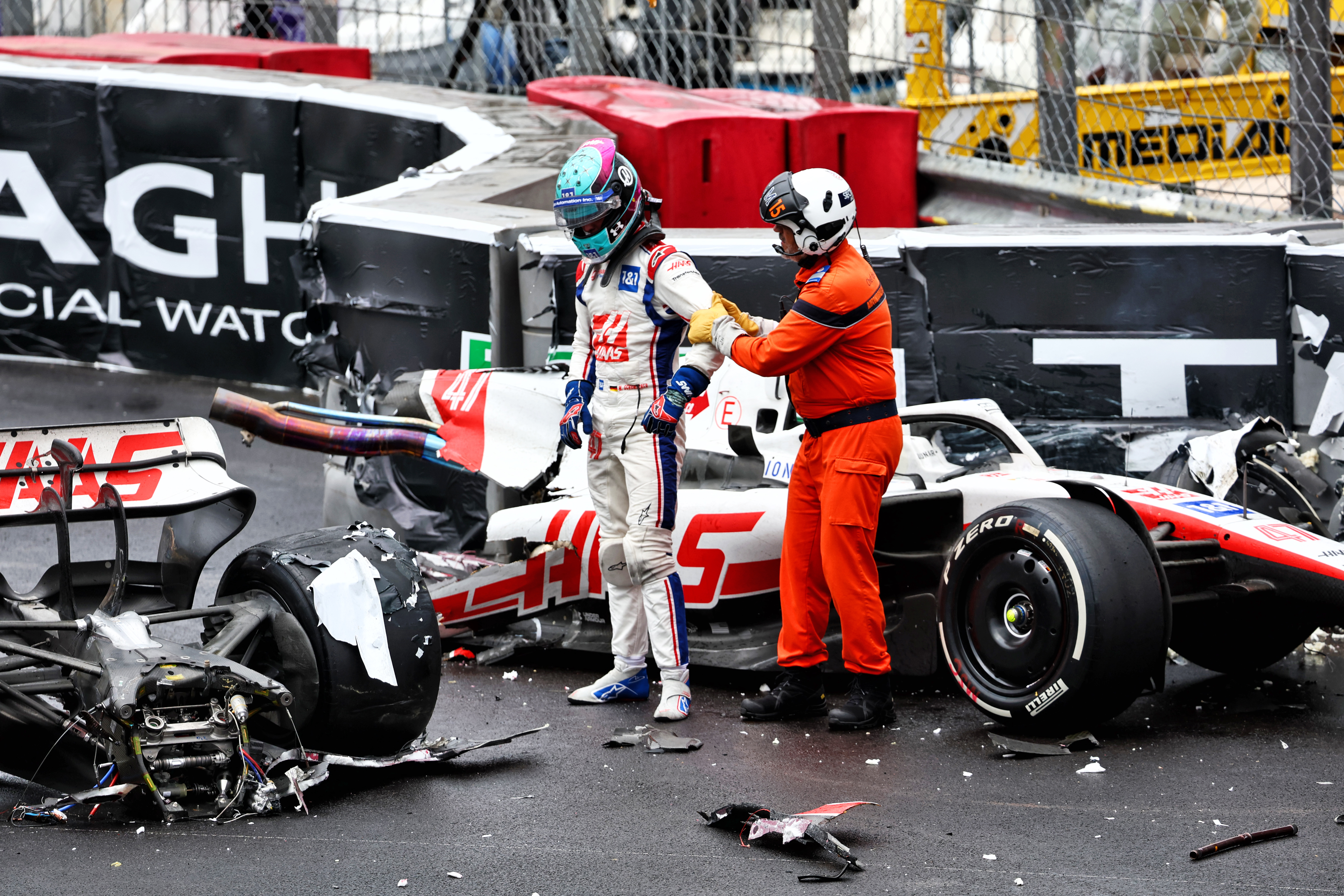 Haas has a major upgrade, its sole one of the season, planned for the Hungarian Grand Prix. Given the Haas VF-22 package has remained a regular points threat for most of the opening nine weekends, it's clear it has a good base to build on. It's also a reasonably well-rounded car in terms of its performance with a healthy level of downforce for a midfield machine.
Provided this works as hoped, and whether it does will be an insightful test of its still-relatively-new aero team under technical director Simone Resta, then Haas will have plenty more chances to score points.
But will it take them, or continue to squander them? That's a question that hasn't always been answered positively during the Haas team's relatively short, but peaky, time in F1.