McLaren's use of team orders was one of the talking points of the Azerbaijan Grand Prix, with Daniel Ricciardo and Lando Norris spending much of the race in close proximity on their way to eighth and ninth places respectively.
Norris admitted after the race that "it was a tough decision whether to pass or not" having been told to hold station when he could have overtaken late on. Ricciardo was instructed to hold back in similar circumstances earlier in the race.
With the pair on different strategies, with Ricciardo starting on hards and running longer and Norris on mediums with a shorter first stint, the question is whether McLaren was right to invoke team orders or if it cost a shot at beating Fernando Alonso to seventh place?
TEAM ORDERS PART ONE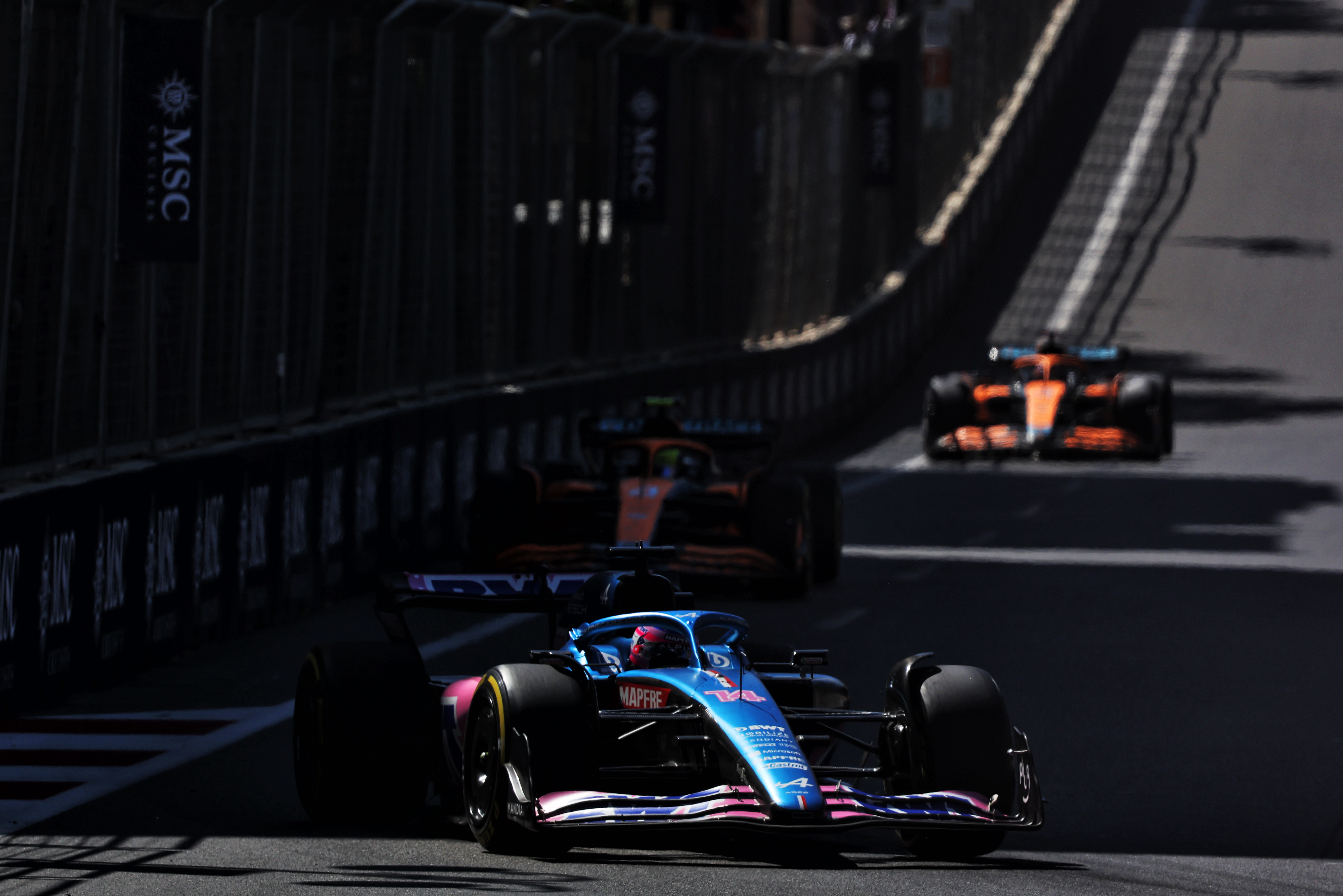 Norris and Ricciardo ran 11th and 12th early on, sandwiched between the Alpines with Alonso ahead and Esteban Ocon behind. That it was the Alpines they were in close competition with is significant given the prodigious straightline speed of the A522.
The Alpine was the fastest car in the main speed trap in the race with Alonso clocking 332km/h [206mph], while the McLaren was among the slowest – eighth, in fact, with its best trap speed 321.5km/h [199.8mph] set by Norris.
The first instruction came at the end of lap four, with Tom Stallard telling Ricciardo "Daniel, team orders – hold position behind Lando for the moment". At that point, Norris was 1.4s behind Alonso with Ricciardo seven-tenths behind. Ocon was 1.7s behind Ricciardo, so just out of DRS range.
Norris was told about the instruction by race engineer Will Joseph, while Ricciardo said he'd update the team if he had more pace. Two laps later, inevitably, Ricciardo told Stallard "if this is his best pace, I've got more". The situation relative to the Alpines was similar, with Norris flirting with getting into DRS range and Ocon just out of range behind Ricciardo.
Ricciardo was then told Norris was managing his tyres. This followed Norris reporting a lap earlier that "I'm just trying to protect the tyres, can't overtake so no point in pushing." The instruction to Ricciardo was to maintain a gap of around 1.8s to Norris.
At this stage, any battling between the pair or position swap risked losing ground and any hope of Norris picking up the DRS from Alonso, as well as creating the risk of Ocon using his straightline speed to capitalise and gain a place.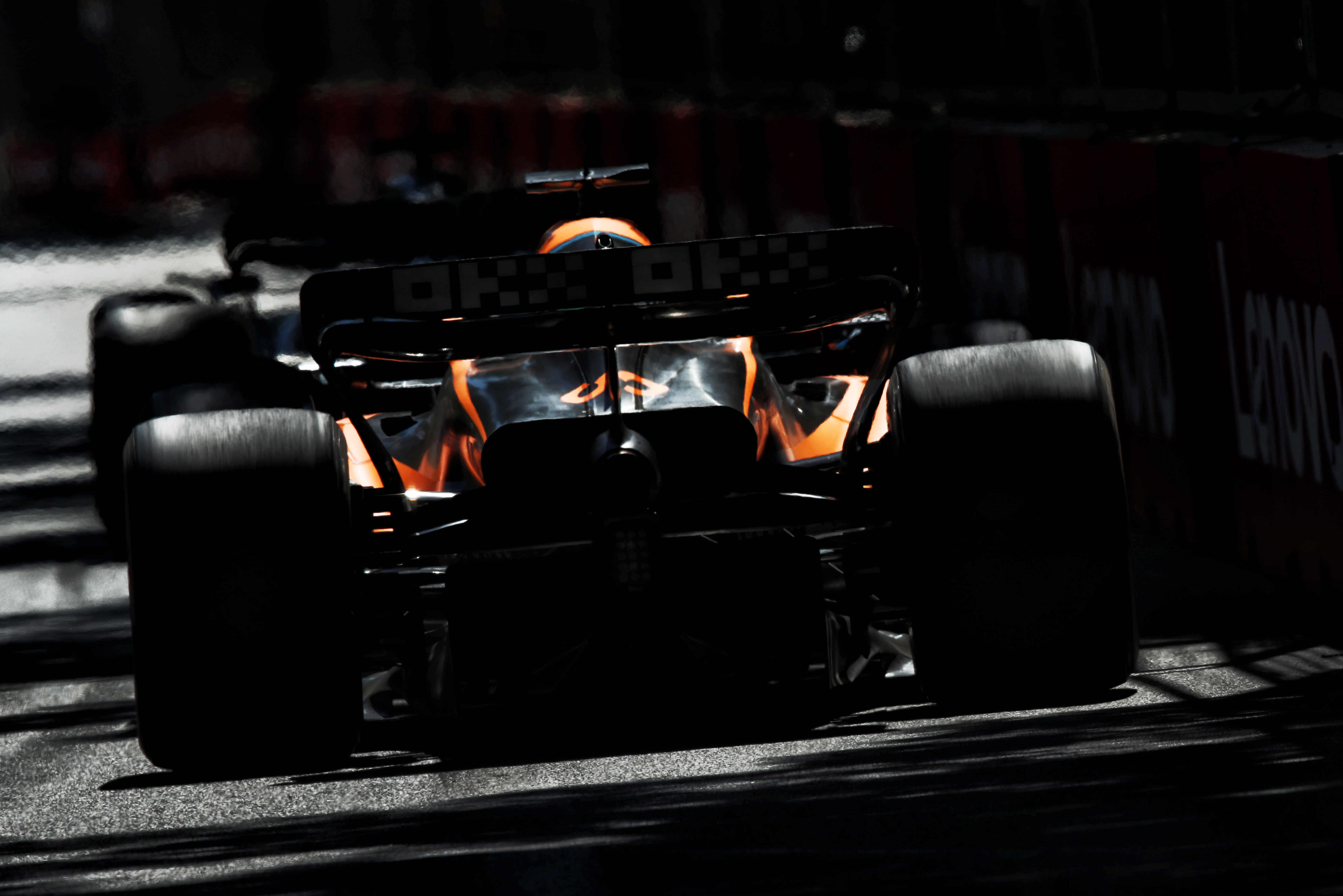 Norris did get into DRS range of Alonso as the Alpine driver struggled with graining later in the stint, with all four drivers in this group having stayed out under the virtual safety car. Pierre Gasly did stop at this point, emerging between Ricciardo and Ocon. But he wasn't there for long.
McLaren had to intervene again once Alonso peeled into the pits at the end of lap 18, costing Norris the tow and DRS.
Ricciardo was told to stay behind first to judge Norris's pace then, after reporting he was quicker, was told by Stallard that "Alonso pitted into traffic. Lando's trying to overcut him. We'd like to sit behind Lando to give Lando that opportunity".
Ricciardo warned that he could come under threat from Gasly if he was held there longer, but with Alonso quickly passing Lance Stroll, the overcut wasn't possible and Norris pitted at the end of lap 20.
Norris's lack of straightline speed meant he did get bogged down in traffic. Ricciardo had no such problems, meaning the gap between them was marginal in terms of whether Ricciardo could pit and rejoin having overcut his team-mate.
That was rendered moot when the VSC was deployed because of Kevin Magnussen's Haas grinding to a halt. This allowed Ricciardo to take a cheap stop and emerge ahead of Norris at the end of lap 33.
TEAM ORDERS PART TWO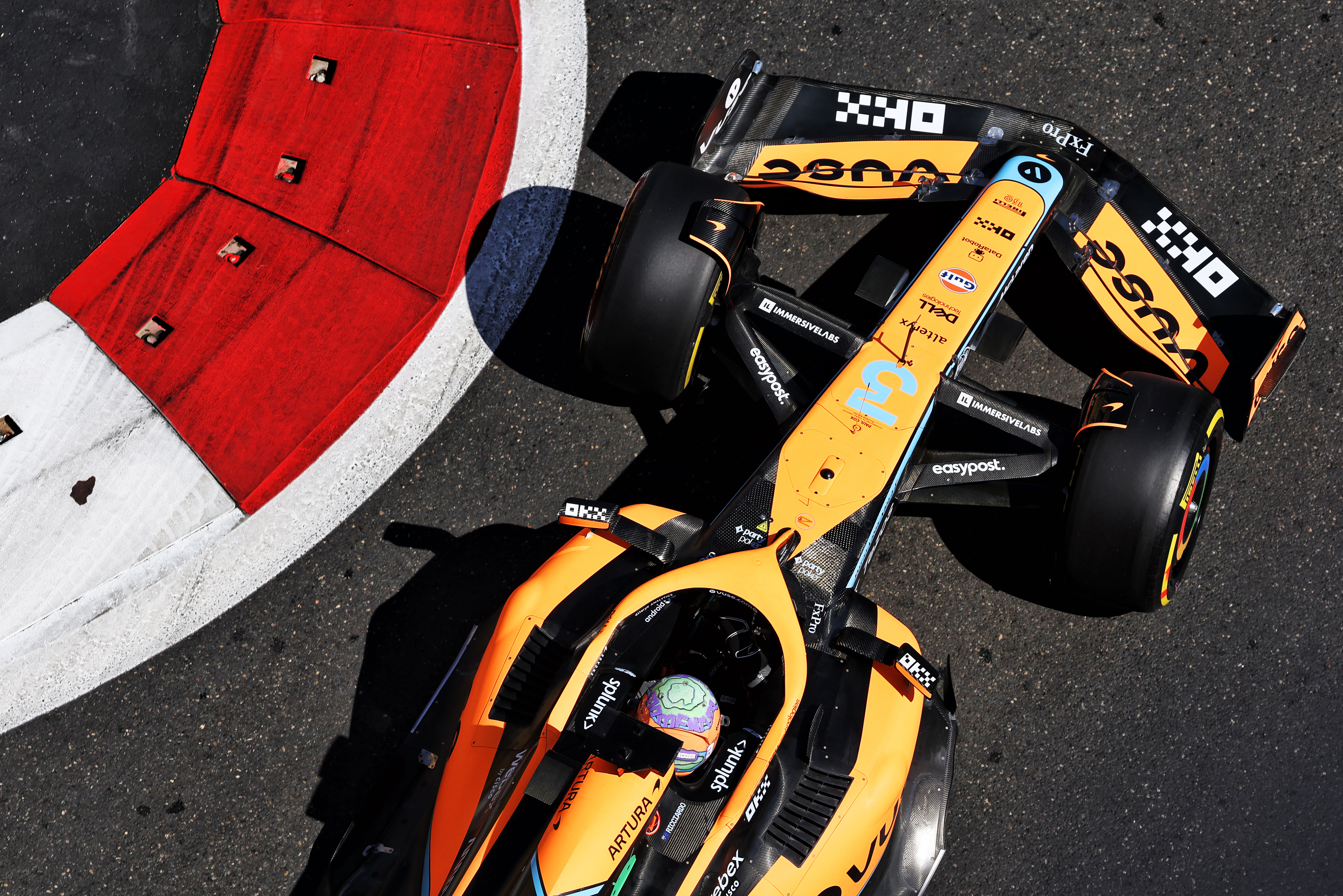 When the race got back under way, Alonso held eighth place just over three seconds ahead of Ricciardo with Norris around 5.5s behind. Ocon was behind Norris, but by over eight seconds.
Ricciardo, now on medium rubber, wasn't quite able to latch onto Alonso, who had a small gap to Vettel ahead, to pick up the DRS. Norris, on hards, closed the gap to Ricciardo as the stint progressed. Like Norris earlier, Ricciardo struggled with right-front graining.
Norris started to get close to Ricciardo late on, but was told at the start of lap 49 "OK Lando, three laps to go, we think Alonso's too fast, we're going to hold position".
Norris asked why and was told "we held position stint one, we're returning the favour". He questioned this, saying "Yeah, but that was for the strategy, this is for the finishing position". Norris was then told by Joseph that "with two laps to go, we don't think you'll get it" – seemingly reference to any chance of catching Alonso, who was over three seconds clear of Ricciardo at this point.
Norris first got within DRS range of Ricciardo at the end of the penultimate lap, at which point he was told to hold position again. He agreed, saying "alright, I'll stay behind him". He got close at Turn 1 and showed – as Ricciardo had earlier in the race – he could have passed had he wanted to. He was told "hold position, good result for the team, appreciated" at the end of the penultimate lap.
They crossed the line in eighth and ninth, with Ricciardo 3.6s behind Alonso having gained a place when Yuki Tsunoda was called into the pits for rear wing repairs on lap 38.
COULD MCLAREN HAVE DONE BETTER?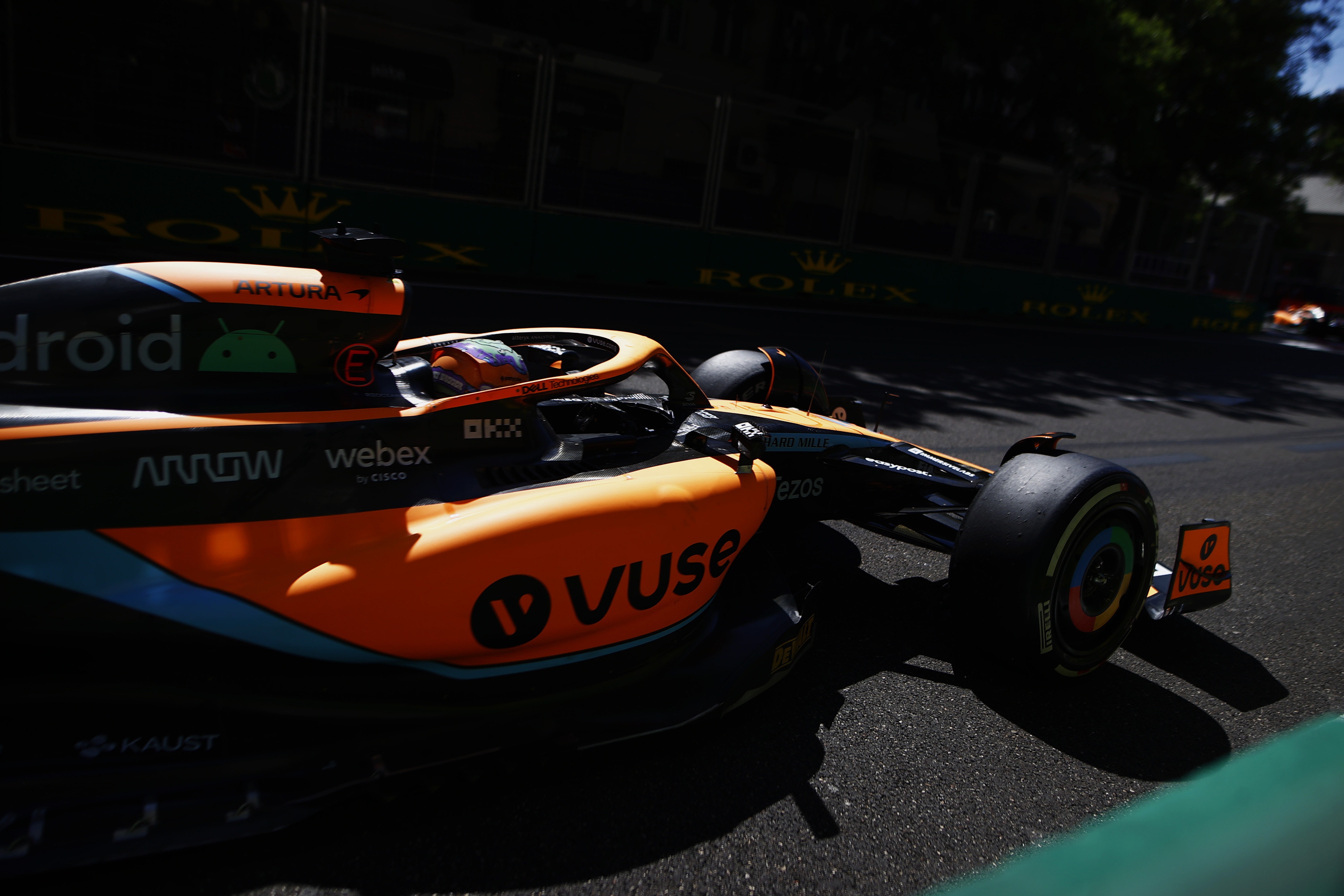 Given the straightline speed of the Alpine, it's difficult to see the result being changed had the team orders either not been issued or used in a different way.
Certainly, in the first stint, it was logical given that Norris couldn't threaten Alonso and Ricciardo had Ocon looming behind. The team orders preserved their positions and McLaren only held Ricciardo behind Norris for two laps before the latter came into the pits once in clear air. Swapping them during that stint would simply have changed the identity of the McLaren driver who couldn't threaten Alonso.
This meant the McLarens lost the minimum time in the first 20 laps and gave Norris a legitimate chance of overcutting Alonso, who ultimately cleared Stroll too quickly for that to happen.
Ricciardo could have maybe gained a small amount of time here, but he would have needed to pick up more than three seconds to have had any chance of jumping Alonso later in the race. A Norris overcut when Alonso had pitted was a realistic possibility and had to be attacked.
The second team orders call is more debatable. Ricciardo wasn't a threat to Alonso and Norris had a big advantage over Ocon – 15.6s ahead. You can argue the team should have let that play out, which would have meant Norris finishing ahead with minimal risk given how easily he could have passed. But that would have made no difference to McLaren's result overall.
This was more a question of team policy. McLaren has used team orders very effectively to ensure it maximises its own results. Both drivers were told the instruction for Norris to stay behind was about returning the favour.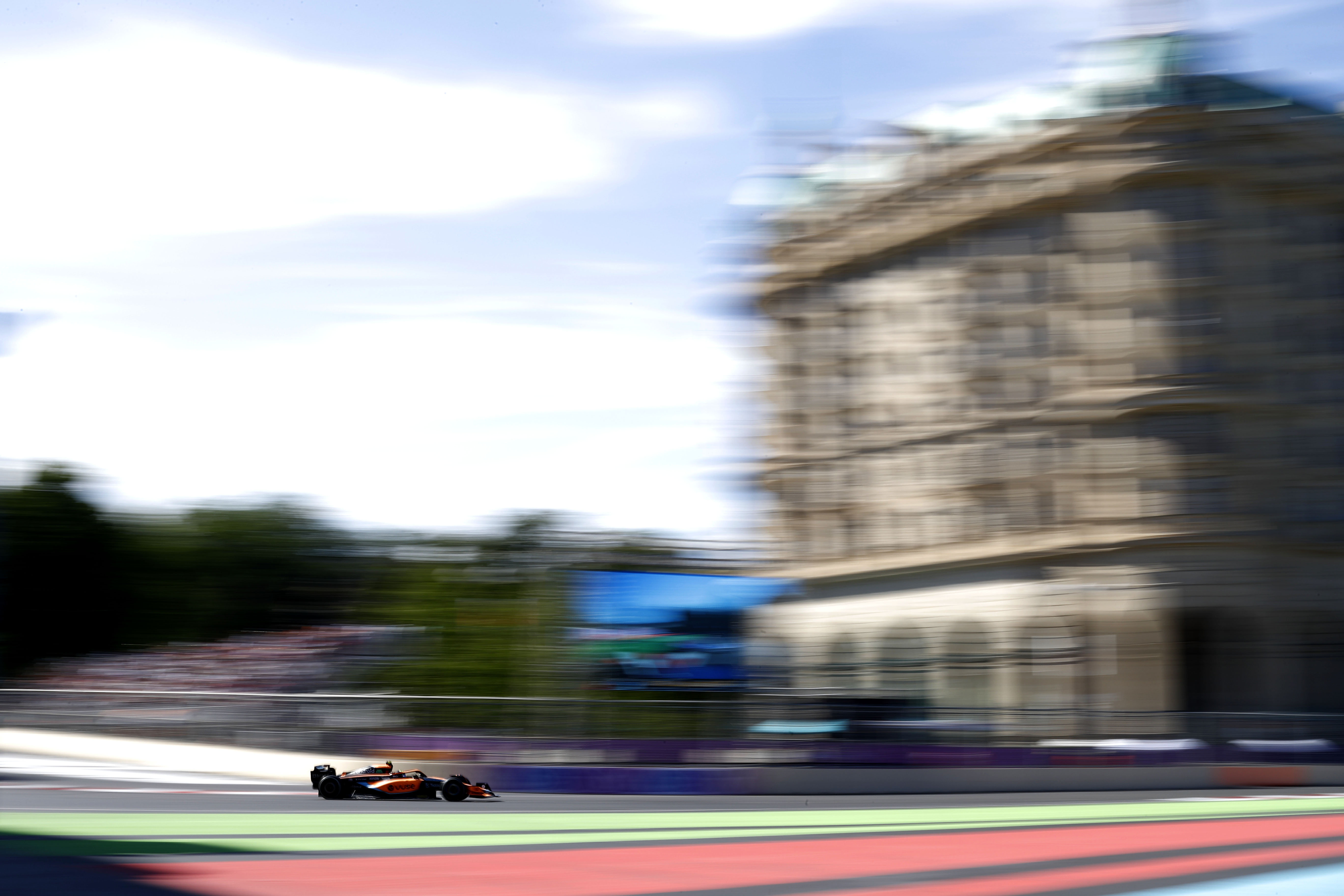 But in the grand scheme of things, the team orders were justified on the basis of race situation in stint one, then team policy late on. The overriding factor was that the Alpines were fast on the straights while the McLarens were slow, making an on-track change of position impossible without a mistake.
It's also important to note the team orders benefitted Norris in stint one and Ricciardo in stint two, indicating there's no favouritism.
WHAT THEY SAID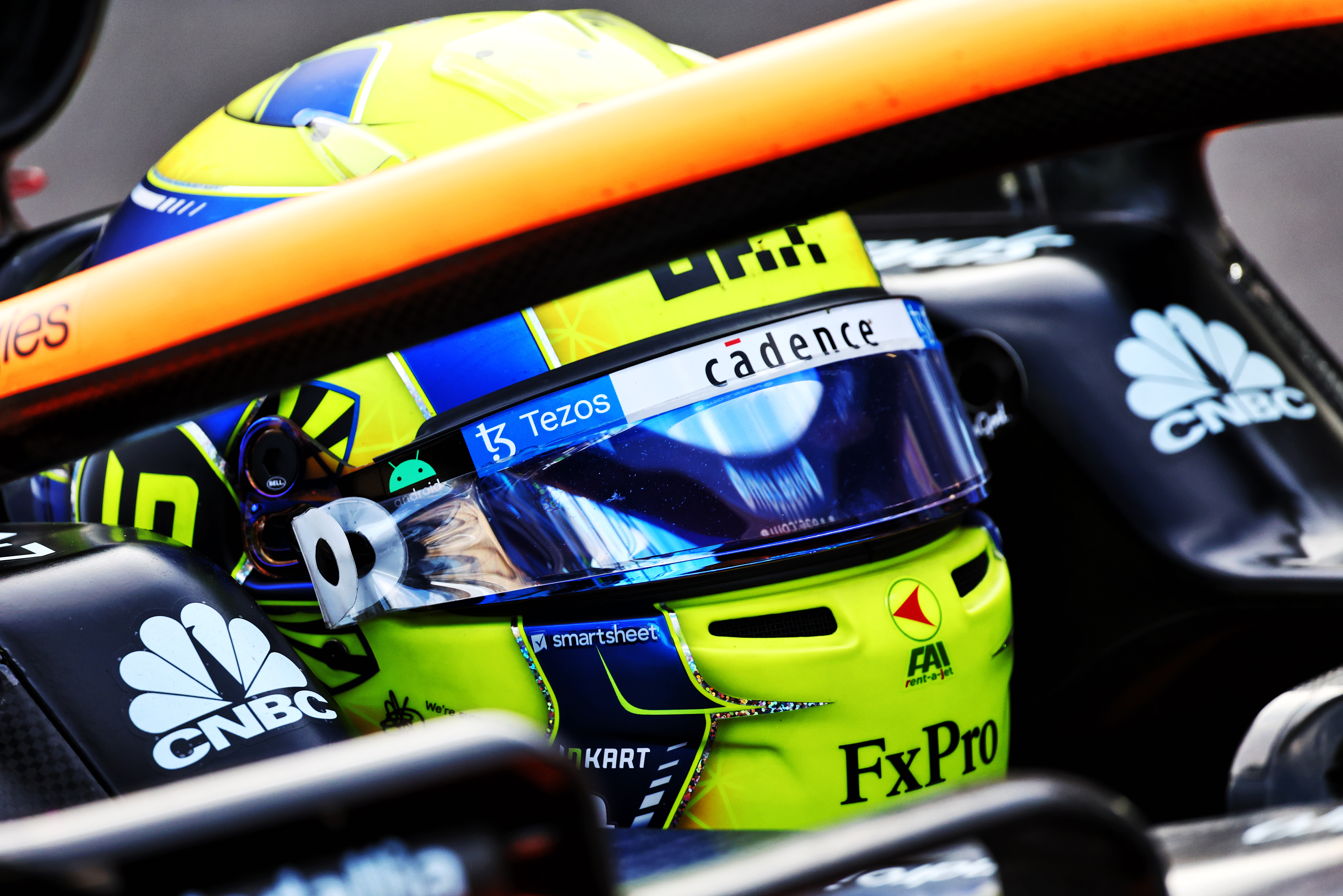 Norris said after the race that he "accepted" the instructions, admitting he was tempted to make the late pass and that he was surprised Ricciardo hadn't been able to threaten Alonso.
"There was one lap just before I boxed that Daniel could have overtaken me and didn't," said Norris. "He was told just to defend from Gasly pretty much until I boxed, and I boxed the next lap.
"So, there was one lap he stayed behind me, and I guess the return favour for him just not overtaking me was for me not to overtake him.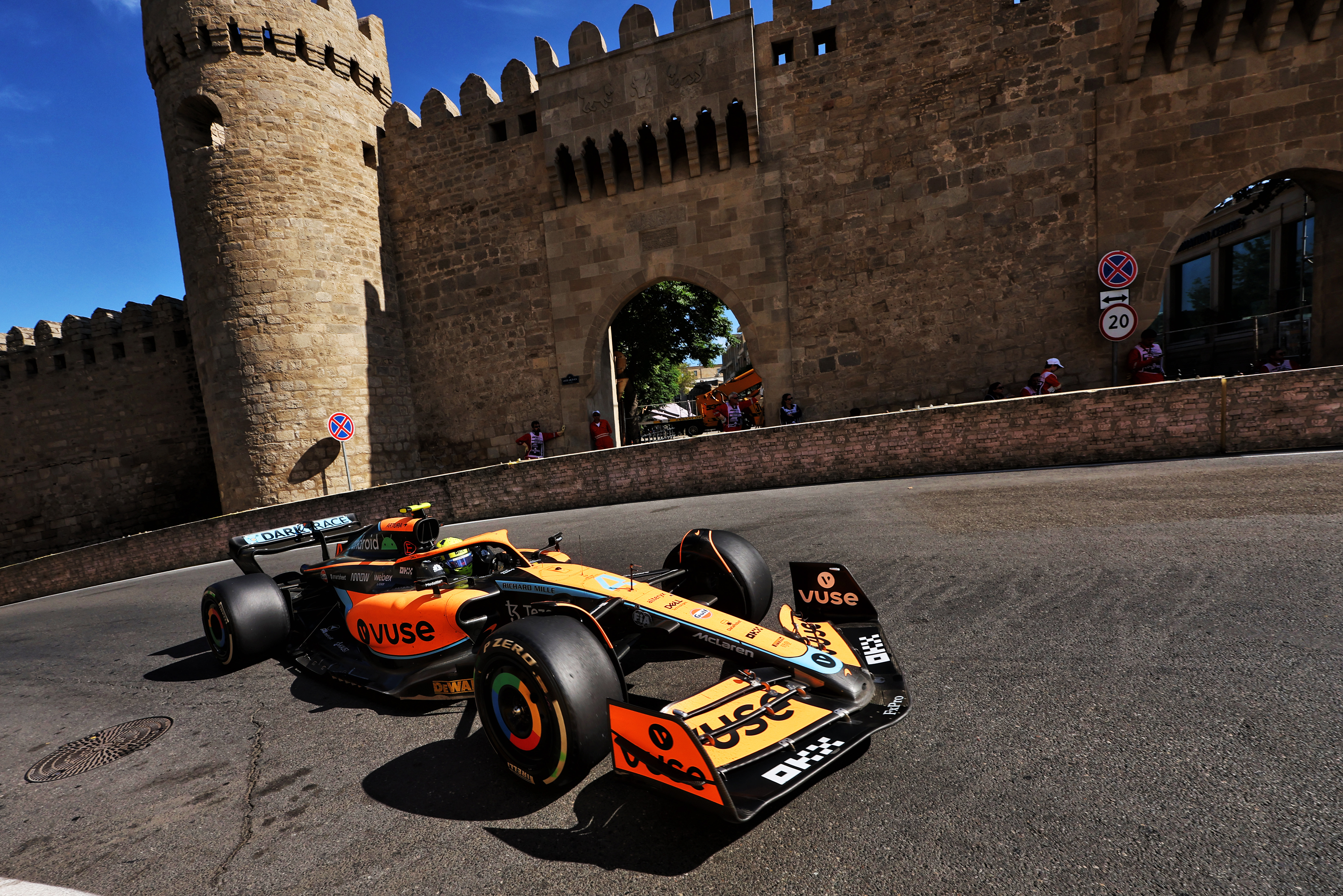 "I could have done it. I was alongside him into Turn 1 and it was a tough decision whether to pass or not. But I went with what we decided as a team.
"It's tough. He just had the luck of the VSC pitstop and he came out on the medium at the end. I just would've thought he had a bit more pace to attack Fernando much better, but my pace on the hard was quite a bit stronger.
"As a team, I think we just did a good job today. We did what we wanted, which was to finish in the points."
Norris also conceded that it makes no difference to the team what order the pair finish in, and that he respected the instructions because of the way McLaren has used team orders in recent years.
"If I finish eighth or ninth today, it's not the end of the world, it doesn't change too much," said Norris. "We just want to finish as high as possible, it's quite simple.
"But as a team, it's important we've just took it the way we did it. Whether or not [it might have changed things], it's a different story. That's something we all will discuss.
"A lot of what we've done over the last few years has always been correct and how we've worked as a team, and that's why I listened to them and stood by what we decided."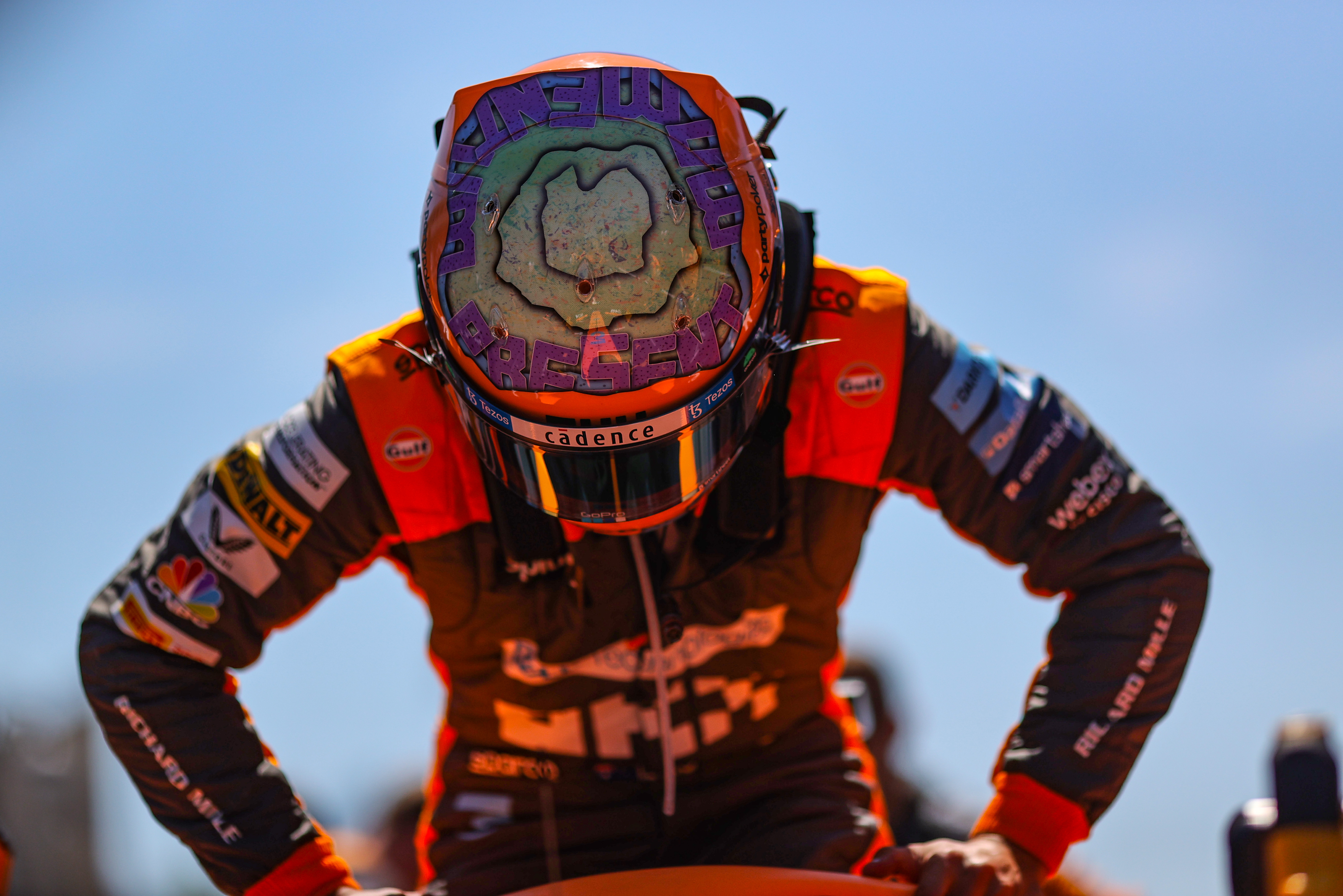 Ricciardo believes the team orders didn't come at the expense of an improved result.
He pointed to the pace of Alonso making it impossible for either driver to get ahead, let alone stay there.
"Early in the race, I was in his DRS and I lifted," said Ricciardo of Norris. "I didn't pass when I easily could have, and, at the end, he was in my DRS and it was probably the same.
"He could have passed me with a lap or two to go, so I guess it was just the favour being returned.
"In the end, even if I had released him, I don't think we had anything for Fernando. Early in the race, Lando was exiting Turn 16 on his gearbox and still couldn't overtake. So I don't think it changed the team result. We would have been eighth or ninth regardless."
McLaren team principal Andreas Seidl had no concerns about his drivers questioning team orders over the radio during the race.
As well as stressing "there was no way to overtake Fernando on track", hence the differing strategies, Seidl also pointed to the risks in the first stint of the pair racing with Ocon so close behind.
"What we heard on the radio is what you would likely hear from every racing driver – ambitious and trying to have the best possible race for himself," said Seidl.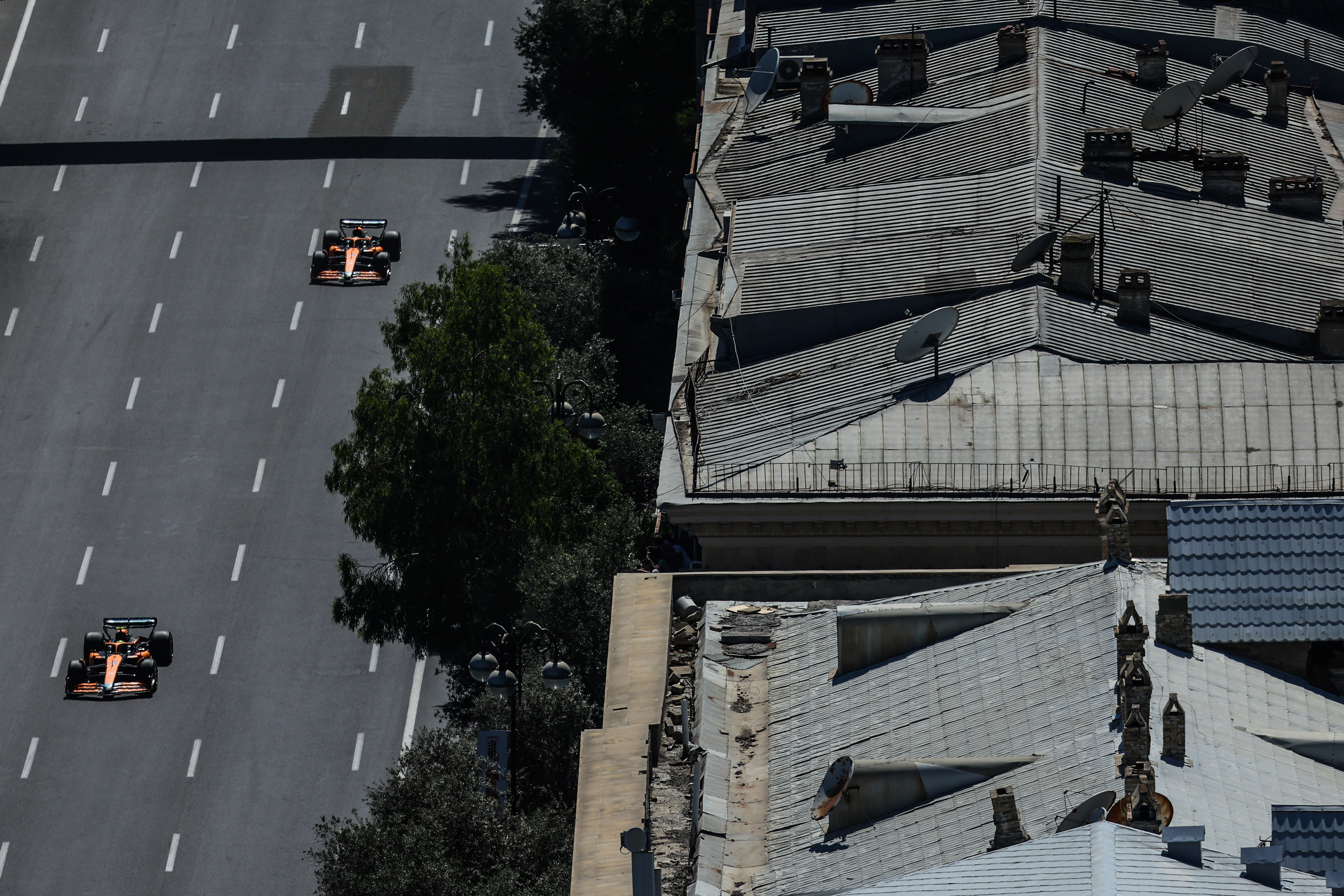 "That's why there's a team in place to make sure we have the best possible outcome for the team without risking to lose two cars on track by crashing into each other.
"For example, if Daniel would have gone by Lando at the beginning of the race, we would just have ended up with a yo-yo, both being stuck behind Alonso and having the risk that Ocon actually goes through at least one of these cars.
"Our idea was holding positions with both cars behind Fernando, making sure that we keep Ocon in check, which we did."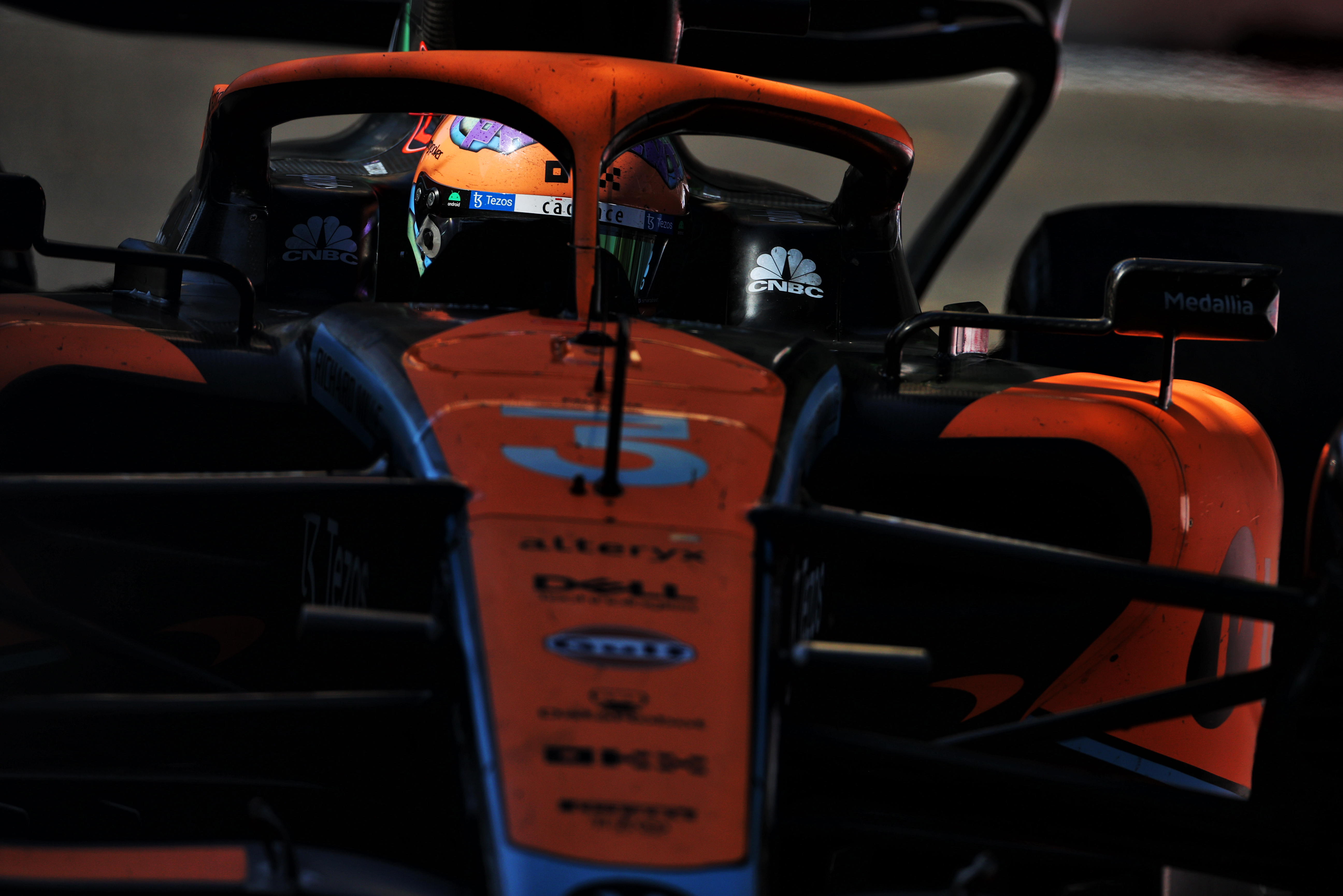 Seidl also stressed that McLaren's use of team orders was purely based on the circumstances of the race and what would maximise the team result.
"It always depends on the circumstances,' said Seidl.
"Our drivers are free to race and we always try to provide both drivers the same opportunities to do well, because that's our responsibility.
"But if we are on differing strategies and so on, obviously you need to make sure as a team that you maximise the outcome for the team."