Williams removed a substantial amount of paint from its 2022 Formula 1 car livery at Imola to get its weight down.
That left Jim Wright – a senior commercial and marketing figure at Williams from 1994 to 2006 – aghast, as he explains in his latest column for The Race.
One of the talking points of the new Formula 1 regulations for 2022 has been the challenge of producing the cars to the 798kg weight limit, which seems to be more difficult this season than in previous years due in no small part to the significant increase in wheel and tyre sizes.
My interest has been stirred over recent weeks by a focus by engineers to attack the livery of the cars to shave off precious grams and this peaked over the Imola weekend with my colleague Edd Straw's informative article on supposed gains made by Williams through the removal of livery in an attempt to reduce the weight of its lardy FW44.
Frankly, it was a coffee-spluttering moment when I read the comments attributed to head of vehicle performance Dave Robson who admitted the destruction of the visual identity of his team's car, which has rendered the team virtually un-marketable, whilst carefully avoiding stating categorically what effect the paint-stripping had made on laptimes.
Of course, weight and racing are old bedfellows and I recall a conversation from my early years at Williams when an engineer asked Frank "if Rothmans would mind if we took the paint off the rear wing and they just ran their sticker on the bare carbon".
Frank's response was quick and telling: "If you are as good an engineer as Patrick [Head] thinks you are, you will find an alternative way to produce the same or preferably more gains than compromising our commercial proposition.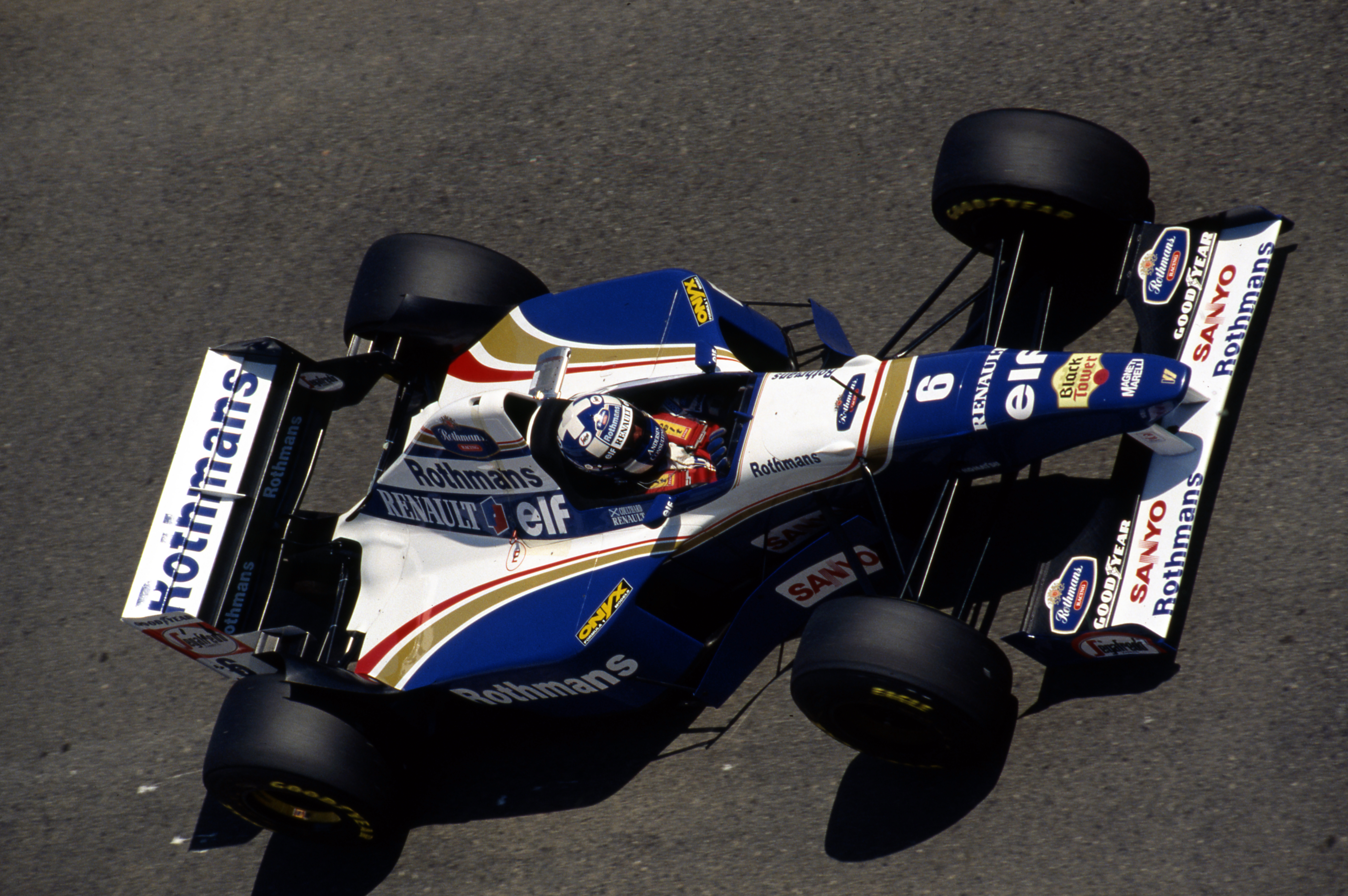 "Failing that, I would be happy to accept a cheque from you for the revenue reduction from Rothmans from the loss of their colouring. Do we have a deal?"
The said engineer trooped out of Frank's office, tail between his legs and it's my hope that Jost Capito, as he gains more experience in F1, will realise the utter folly of compromising the commercial lifeblood of his team and take a similar approach with his current engineering staff.
The priceless comment from one of The Race's readers to Edd's article made me smile: "50 seconds off the lead in a sprint race and they're worrying about paint?"
In other words Mr Robson, put the same effort into finding aerodynamic gains and mechanical grip for the FW44 rather than looking at soft targets which will inflict long-term harm on your organisation's ability to fund your engineering efforts.
Increasingly, motorsport sponsorship acquisition is about persuading a corporation that buying into a partnership with a high technology racing organisation will create a demonstrative value proposition through image association and through creating a narrative around how XYZ company is helping the F1 team to reach new heights.
More than ever, the F1 sales teams require strong, powerful and aspirational imagery in order to sell multi-million dollar sponsorship deals and the car and team livery is very much at the vanguard of this approach. Destroying this through the removal of areas of paint and vinyl will definitely have an effect, but it won't be a desirable one.
It would be interesting to know if the Williams engineers have also removed a number of sensors and the associated wiring from the FW44 cars which would have a similar (if not greater) weight reducing effect as removing paint but of course, would limit the amount of data collection within the car.
I also wonder if every single carbon body part is absolutely necessary, as how often do you see a car shedding the odd turning vane or front wing endplate 'accessory' and then proceed to set green sector times over the next laps?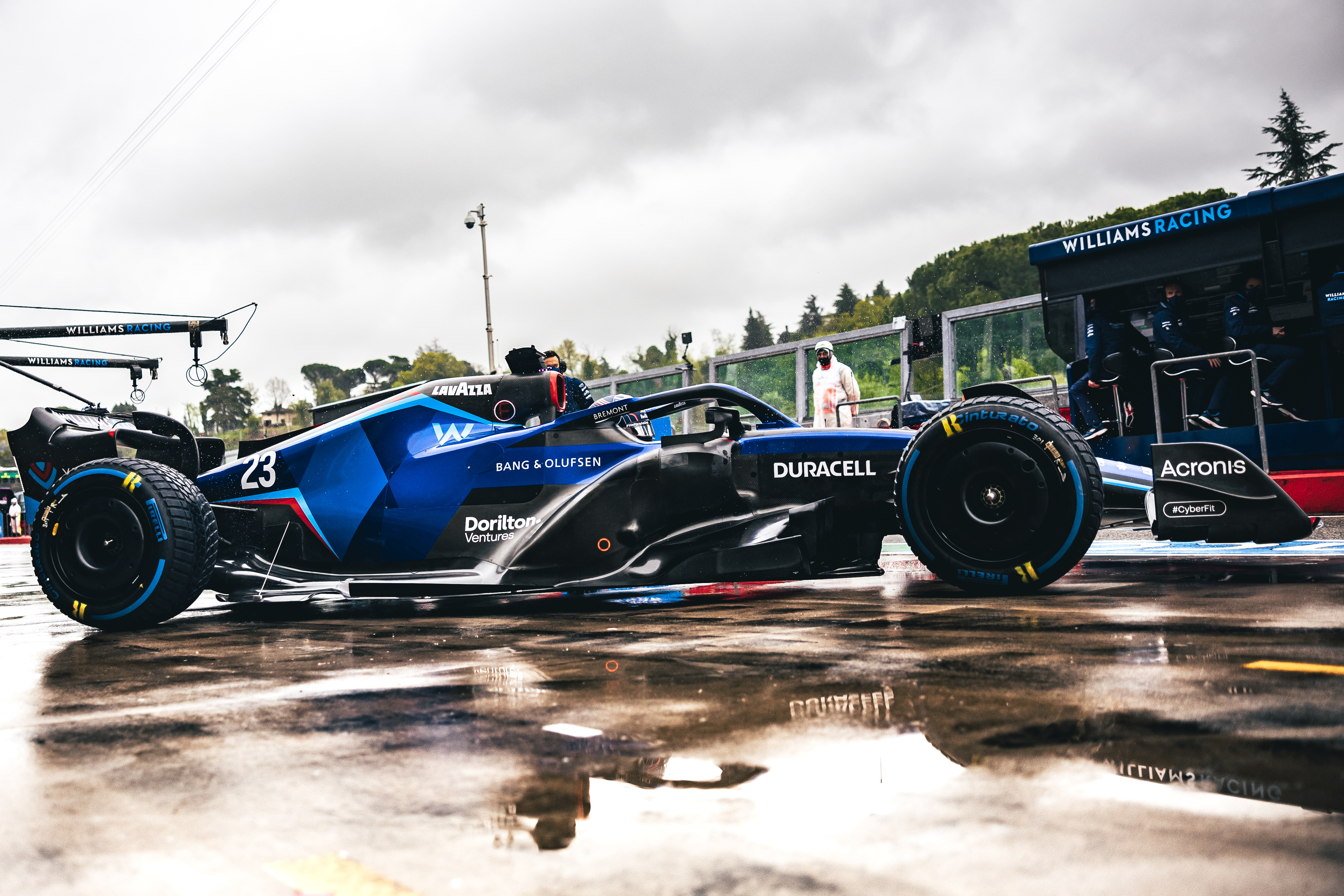 The engineering and commercial functions of a racing team both need to function and to ultimately work in harmony but too often the engineering demands drown out the protests of the commercial guys.
Of course, having a fast car is the best outcome for all aspects of a racing team but let's make good decisions based upon factual laptime reduction and minimal commercial appeal reduction.
Apparently, there is no truth to the rumours that the beleaguered Williams commercial team is desperately researching prospective sponsors with no more than two-letter brand names with black and white logos!