"In 2019 I said many times that it was a much better year than it would look on the outside.
"And to be honest in 2019 I had much better performance than in these two weekends.
"The only problem we had was the tools we had and that the situation we were in was a very difficult one.
"It was disappointing and a tough year, but I knew that in some circumstances I was not as bad as people thought.
"Because if you think that on some tracks I was matching George's pace – OK it was not consistent but I think many times he had to sweat quite a lot to stay in front in qualifying.
"And you've seen what he can do last year with Mercedes and it was not bad."
That was how Robert Kubica responded when asked by The Race's Scott Mitchell if he felt he'd been able to show his true level more in his two stand-in outings with Alfa Romeo this year than in his troubled full-season Formula 1 return with Williams in 2019.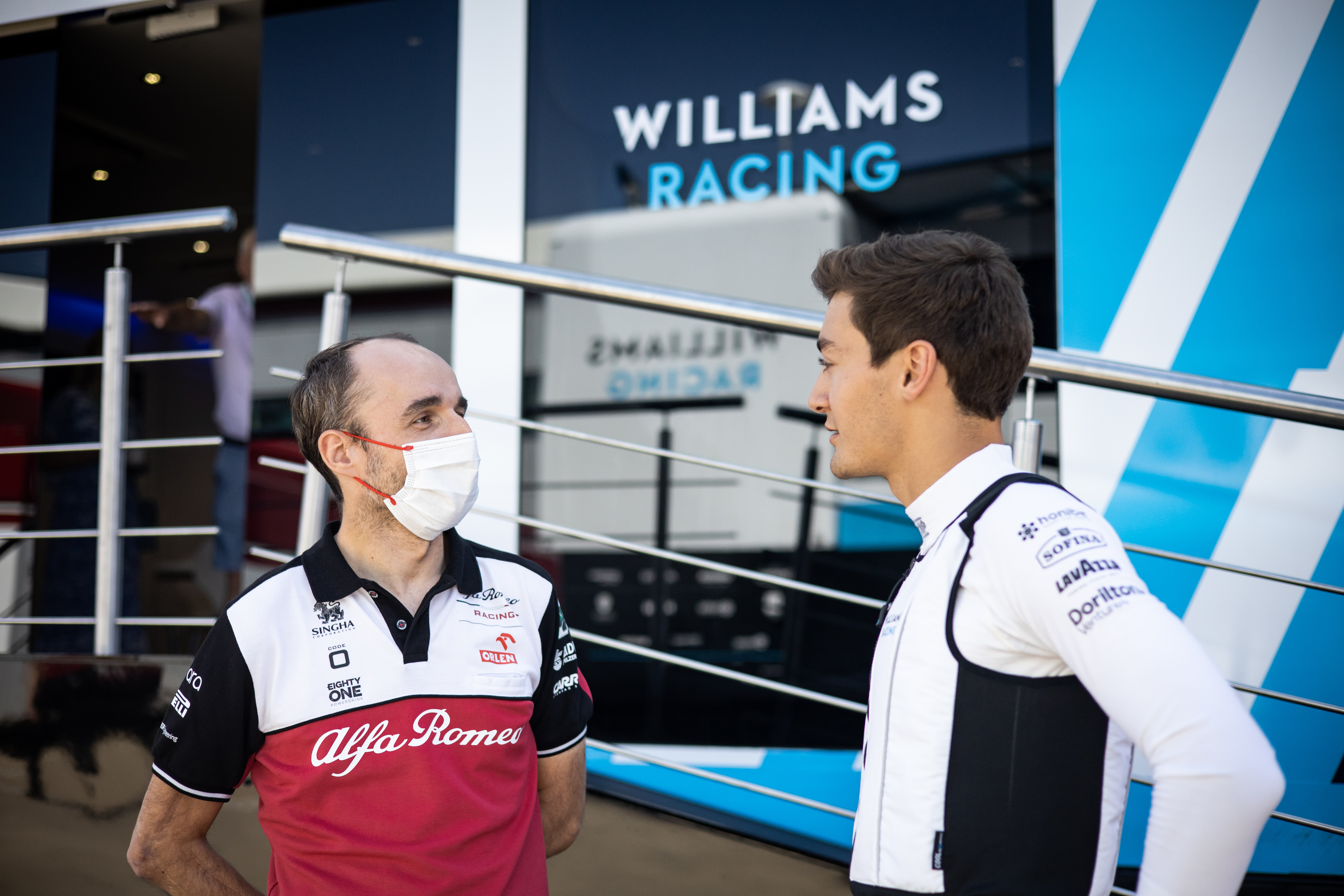 And his response chimed with an increasingly popular theory: that Kubica's 2019 campaign looks much less disappointing given what his then-team-mate George Russell has achieved since and should therefore be re-evaluated.
2019 spec Kubica was pretty much halfway performance wise between 2020 spec rookie Latifi and 2021 spec slightly more experienced Latifi.
But perceptions of Kubica's 2019 are particularly polarised.
To his hardcore supporters, it was a year of being robbed by underhand Williams activities that prioritised Russell. That fan stance was encouraged by Kubica's reaction to some of the decisions the team (then at its absolute nadir and basically in crisis all season) made around who got what components in a time of near-permanent parts shortage.
Kubica's comments that "some boundaries were probably crossed" and things happened "for strange reasons" when Williams chose not to run a new wing – which he'd liked – on either car after practice at Suzuka that year were a prime example.
At the other end of the fan reaction scale were those who just pilloried Kubica for spending most of that season in last place.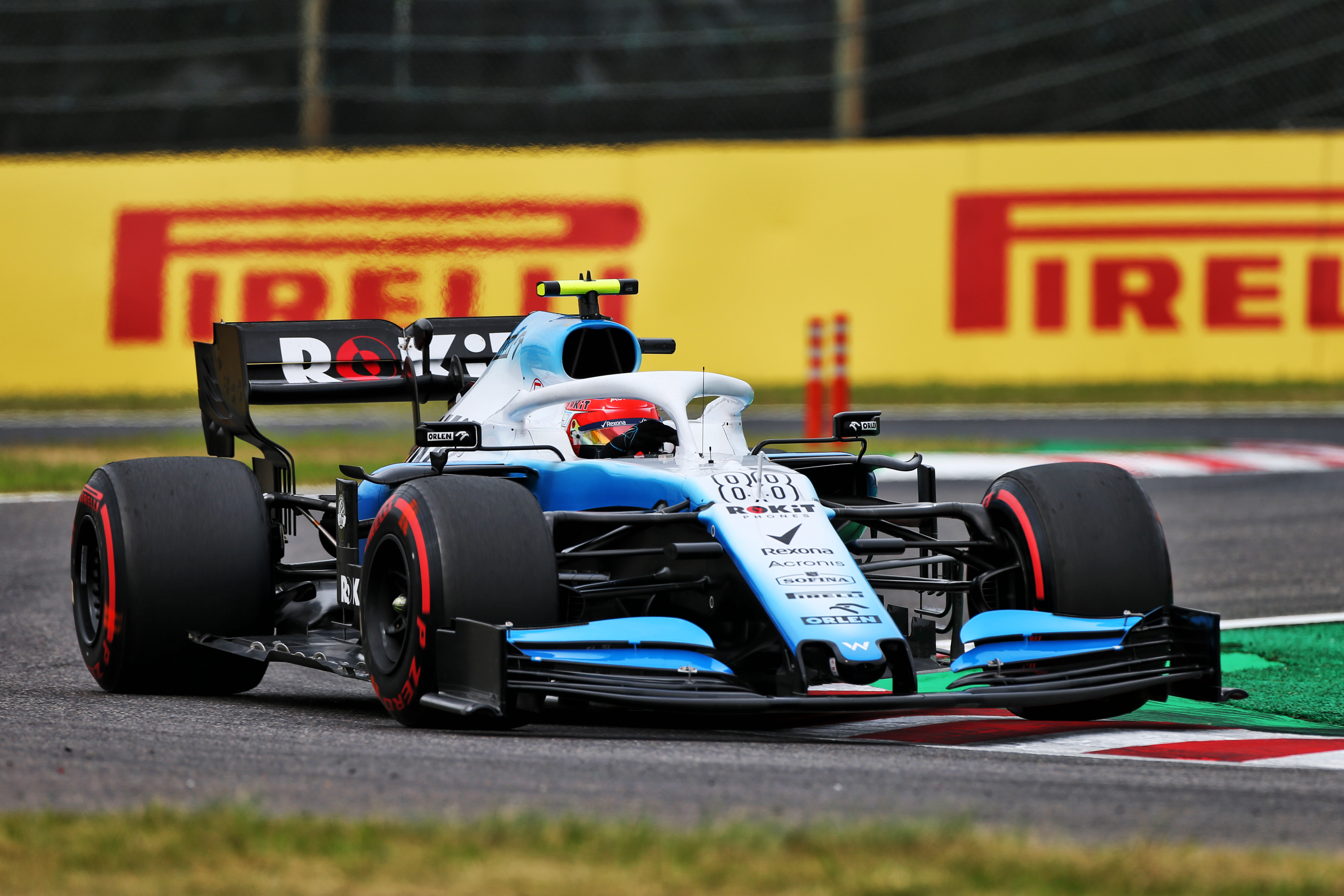 Somewhere in the middle was probably the majority opinion: given Williams's plight, Russell's clear potential, Kubica's length of time outside F1 and the serious physical limitations he'd faced since his 2011 rallying crash, Kubica's performance was respectable.
But not much more than that, and – very, very sadly – not in the realm of what he looked capable of had his F1 career continued uninterrupted at the start of the decade.
Discounting anomalous sessions where their car specs were significantly different or where crashes or failures skewed the picture, Kubica's average qualifying deficit to Russell through 2019 was 0.523%.
His replacement Nicholas Latifi fared worse relative to Russell in his rookie season last year with a 0.607% deficit. This year the improving Latifi has been 0.424% adrift so far.
So 2019-spec Kubica was pretty much halfway performance wise between 2020-spec rookie Latifi and 2021-spec slightly more experienced Latifi.
It was Kubica, not Russell, who scored Williams's only point that season with a retrospective promotion into the top 10 at the German Grand Prix. And Kubica, whose racecraft was little dimmed, often outfoxed Russell on first laps only to be overtaken later.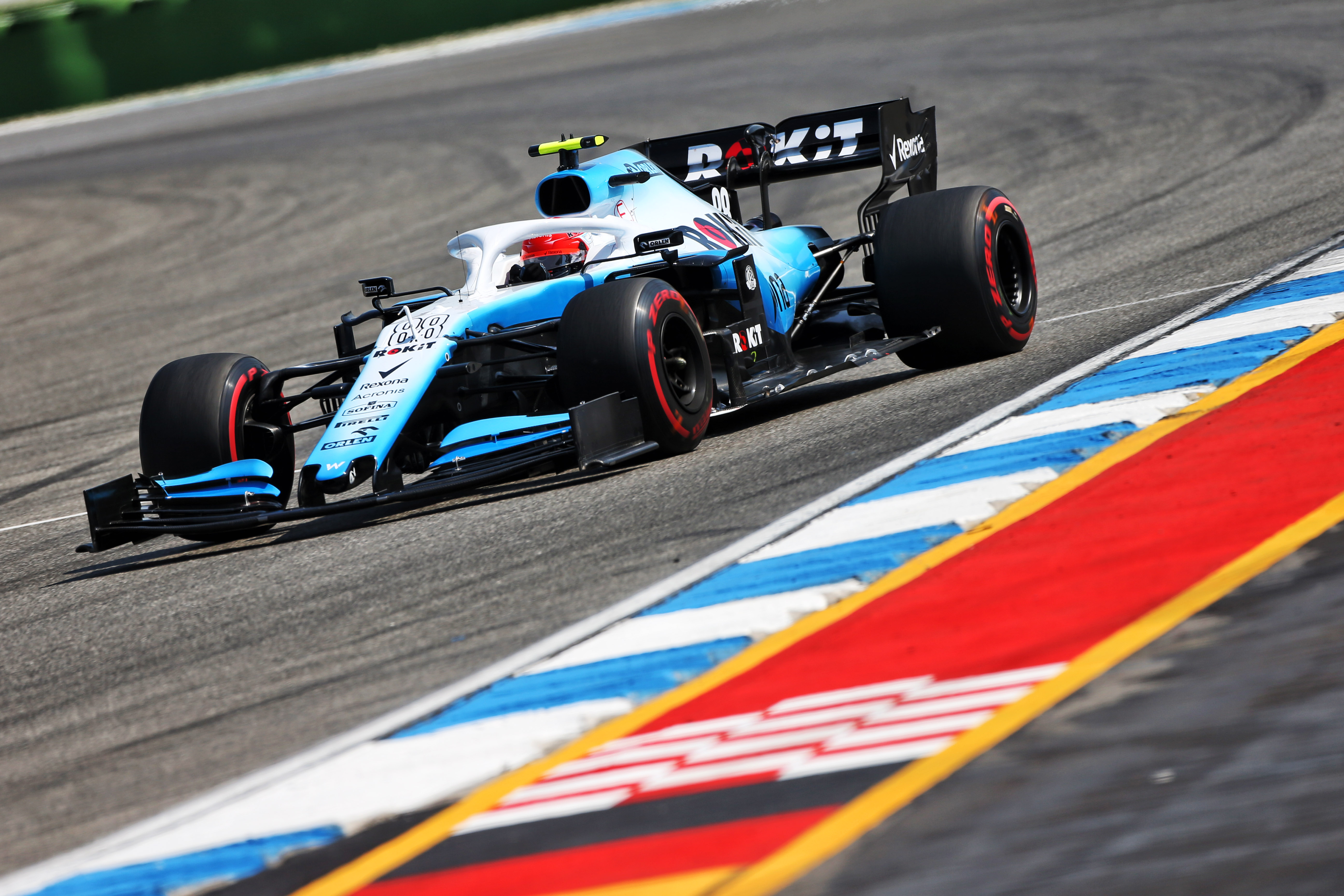 Russell certainly handled Williams's situation more gracefully and with more optimism, drawing plaudits for his public support of the team no matter how dismal its performance where Kubica was more likely to prompt negative or suspicious headlines.
But it was surely easier to psychologically cope with one season at the back for a 21-year-old F1 rookie whose long-term future with the best team on the grid was all but assured than for a 34-year-old who'd once had clear champion potential but been out of F1 for eight seasons after a nearly fatal and life-changing crash, and was still trying to prove to the world that he was physically able to be an F1 driver.
That's another reason why Williams being so drastically cut adrift at the back in 2019 is problematic for assessing Kubica. It encouraged those desperate for his comeback to succeed to look for suspicious reasons why it wasn't. And for those only looking at a surface level, trailing Russell in 2019 basically meant being last every weekend – which is a much more conspicuously poor performance than being around 16th a lot.
Kubica trailed Alfa Romeo team-mate Antonio Giovinazzi by over a second on qualifying pace in both the Netherlands and Italy and finished outside the points in 14th and 15th places. Any last-minute call-up is a tough situation to impress in at F1 level, but conversely, Kubica has had enough Friday practice mileage that the Alfa Romeo wasn't unfamiliar.
But unlike most of his Williams season, this time he was in competitive enough machinery to go wheel-to-wheel with rival cars, which made his performances feel much more satisfying from the outside even if Kubica's convinced he drove better for much of 2019.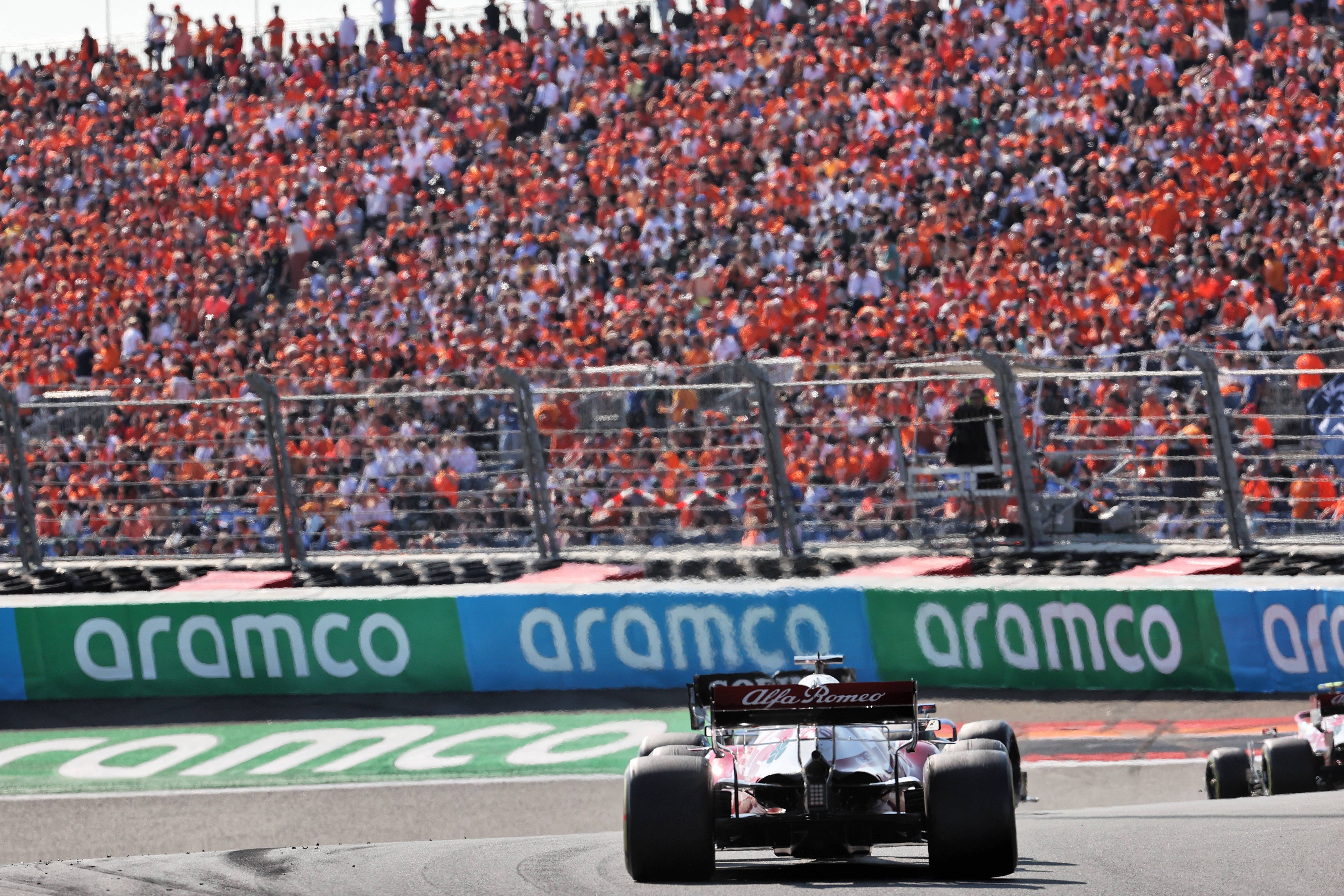 Plus there were mitigating factors that meant Kubica didn't get a clear shot at showing what he could really do – a traffic-compromised warm-up lap in Zandvoort qualifying that spoiled his tyre prep, and then being baulked by Nikita Mazepin in Monza qualifying before tangling with Yuki Tsunoda while trying to pull off an ultra-bold move on lap one of the sprint race.
Kubica was also convinced the 2021 version of the Alfa Romeo isn't as suited to him as last year's car – he was sure he'd have been more openly impressive if he'd had a 2020 call-up.
If you're one of the many people who pined for a pre-accident Kubica in F1 through the 2010s and wondered what might've been, at least thanks to the Zandvoort and Monza cameos you've now seen Kubica have a more obvious chance to show his racing spirit and ability again than 2019 offered, and with a greater feel-good factor than that fraught year at Williams (though the farewells at the end of it were still fond).
There were enough flashes of potential and signs that with a smoother run things might've been more impressive, to make the Alfa races satisfying for a Kubica fan. And life outside F1 is now pretty good for him: he stands an excellent chance of becoming a European Le Mans Series champion this year with WRT team-mates Yifei Ye and Louis Deletraz.
So does Kubica's theory that his 2019 performance was much better than most think and better than his Alfa races, and Russell's subsequent rise should put it in new perspective fully stand up? Only if you're trying to disprove his most negative critics or vehemently defend his 2019 pace.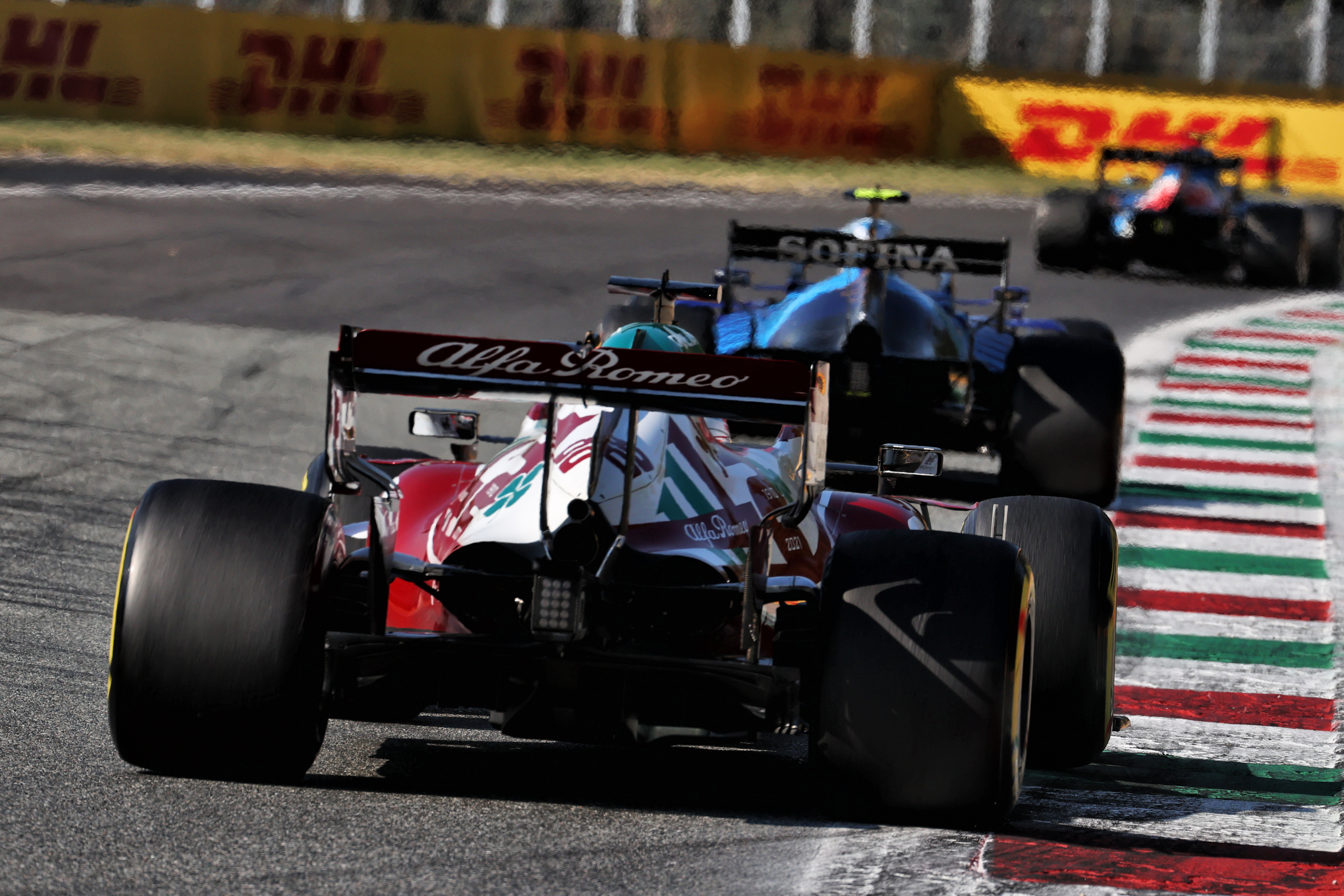 If you're in the reasonable majority that's broadly supportive of how Kubica fared against the odds in 2019, then Zandvoort and Monza were just a heartwarming chance to see him back on the grid and able to demonstrate his spark a little more clearly.
And who knows, all the time Kubica still has a foot in F1 there may be another chapter to come.
"In the end, a bit of my story shows never say never," he said.
"I think too many people attached to me that Abu Dhabi [2019] was my last race. History and life taught me that you never know.
"And this [the Alfa call-up] was another example. A positive one, a difficult one, but a very positive one.
"In the end, I tried my best and I'm happy with these two weekends. Let's crack on to the ELMS."