The word in Formula 1 is that if Andretti opts to buy into Sauber's controlling company the deal will move quickly and potentially result in Colton Herta switching from IndyCar.
In the United States it has even been speculated that Herta could complete the Alfa Romeo badged F1 team's driver line-up in 2022, alongside Valtteri Bottas.
That would tally with the Sauber-run operation's hesitance to confirm Bottas's team-mate even with the well-financed Guanyu Zhou widely considered the favourite for the drive.
Various complications have been mooted, including a difference between what kind of deal Sauber would prefer Bottas's team-mate to be on – most likely just a one-year contract – and what Zhou's backers would like to reward a handsome investment.
If Andretti commits to a major investment in Sauber's owning company Islero Investments, it will want its influence felt on the driver decision.
Herta is only 21 and on a long-term Andretti deal in IndyCar, so represents the likeliest chance of getting Andretti and F1 a quality American driver on the grand prix grid for years to come.
Normally, any young driver presented with an F1 chance would jump at it, no questions asked. But is Herta's situation so simple?
HERTA'S CREDENTIALS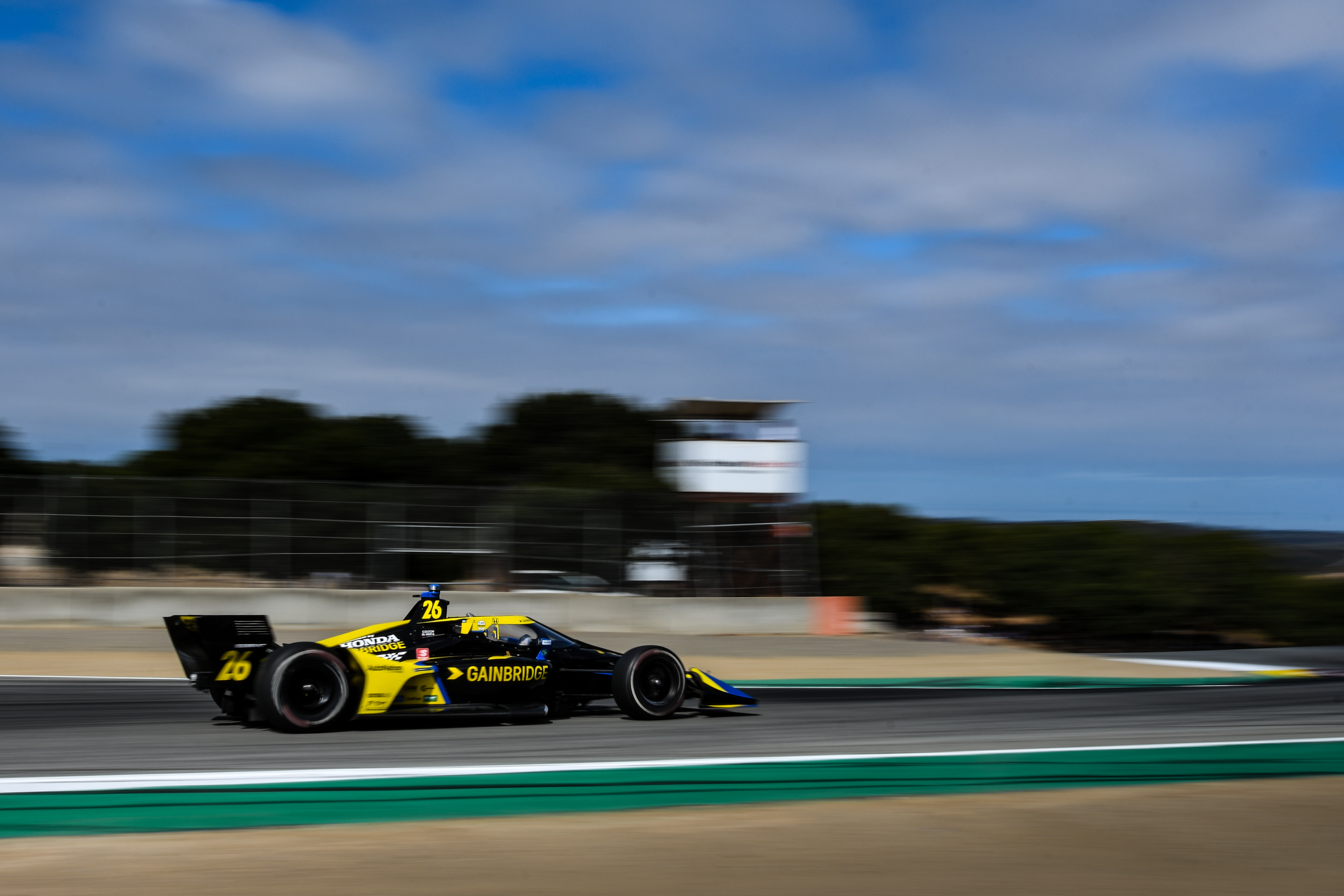 After finishing third in the 2020 IndyCar championship, a title bid for Herta didn't come to fruition this year despite a season-equalling-high three wins and three poles to go along with the series best average start at 4.7 – almost three places higher on average than the next best driver Alex Palou, the series champion.
Herta's season came unstuck through bad luck, mechanical issues and a couple of mistakes that cost him dearly.
Ultimately since the introduction of the aeroscreen device in 2020 – the year Herta contested his second full-season – he has constantly been Andretti's best driver overshadowing the hottest property on the driver market the previous off-season, Alexander Rossi.
In 2021 incidents at Barber where he was taken out, Texas where a right-rear bearing issue halted progress, a fuel hose issue at Mid-Ohio and a broken driveshaft at Gateway all could have been top fives and wins in some cases that would have put him in title contention.
It's hard to look past the level of dominance he was able to bring to a weekend when the car was to his liking, like at St Pete where he was on pole, led 97 of 100 laps and won, or similar impressive performances at Laguna Seca where he was pressured heavily throughout and at Long Beach where he won from 14th on the grid after a qualifying error negated what looked like a forgone conclusion of pole.
Perhaps his best trait has been his ability to improve on mistakes and hone areas of attributes. In his maiden season he was fast but inconsistent so in 2020 he delivered brilliant consistency, even if the peak performance was a bit harder to come by as Andretti struggled with set-ups for the aeroscreen that season.
In 2021 he delivered on fuel mileage and tyre wear improvements and honestly, when the car allowed, he was the most impressively dominant driver of the IndyCar season.
There's still work to do. His error chasing Marcus Ericsson for the lead at Nashville showed a sign of some lingering immaturity – like he'd been so good that the win was his by divine right even if strategy worked against him and favoured Ericsson – but he bounced back strongly from this.
IS THIS A CAREER DILEMMA?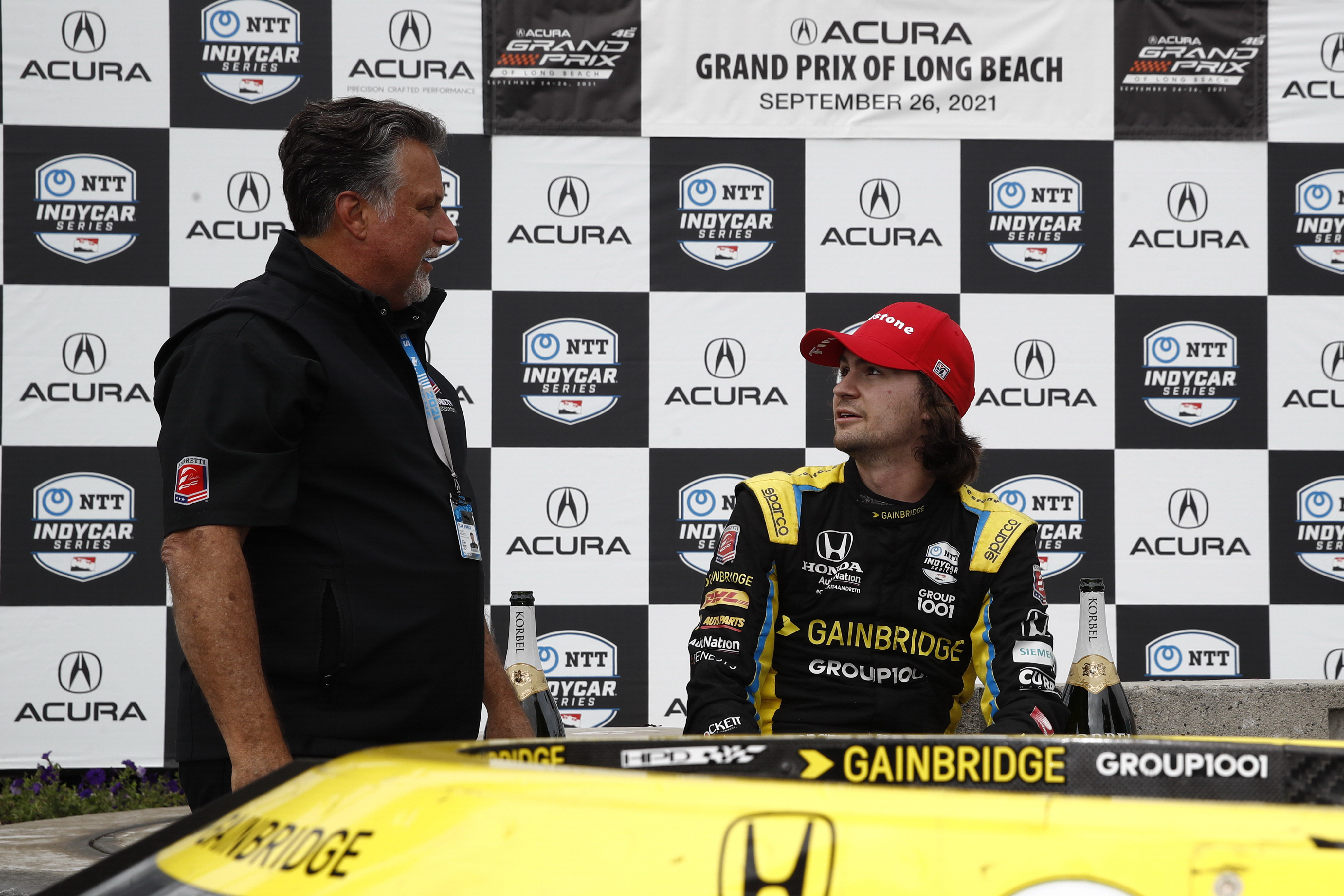 The question for Herta is, does F1 provide a big enough gain for him to make the move?
He has brilliant foundations in IndyCar and has people like 2016 champion and Indy 500 winner Simon Pagenaud, coming into the team via its engineering link-up with Meyer Shank Racing, wanting to learn Herta's secrets.
On his day Herta's the most impressive driver in IndyCar at the moment and has a long future ahead of him. It's only a matter of time before he properly mounts a title charge if he continues to improve.
Is there a risk of trading that for a career-damaging F1 stint, if he is chewed up and spat out? Yes, if Alfa Romeo fails to make the step it expects next year and continues as a lower-midfield team – or worse.
F1 can be seen as too much of a risk coming from the States where IndyCar is a totally different animal, with a very different car and style of racing. Especially as an American driver wouldn't necessarily know any of the tracks, the tyres or understand the F1 team way of working.
But if it didn't work out then retaining that Andretti link means he doesn't close the door on an IndyCar return.
So it could come with a back-up plan in that he'd potentially be returned to the Andretti IndyCar fold in a heartbeat if F1 doesn't work out. Herta isn't one to throw his toys out of the pram or criticise the team when things aren't going his way, so that relationship may well remain amicable even in a worst case scenario.
That's some pessimistic thinking, though. The upside of F1 is massive, and establishing himself there could be career-changing for Herta.
Championship owner Liberty Media is desperate to have anything American – drivers, teams, commercial partners – in the championship as it looks to open up that market.
If @ColtonHerta gets the call:

There is only one pinnacle of the sport. There is only one way to fulfill the dream of making it to the top. And only one way to know how you'll stack up & what it's like.

Go f*cking do it, and embrace the wild & unique consequences either way.

— JR Hildebrand (@JRHildebrand) October 14, 2021
The appeal of staying in IndyCar is defined to an extent by how far its modern renaissance goes. But even if it continues to be strong there will still be a gap between what IndyCar offers and what F1 offers.
So maybe the potential reward outweighs the risk. In which case, as The Race's IndyCar podcast host JR Hildebrand argued: "Go f****ing do it, and embrace the wild and unique consequences either way."
COULD HE PREPARE IN TIME?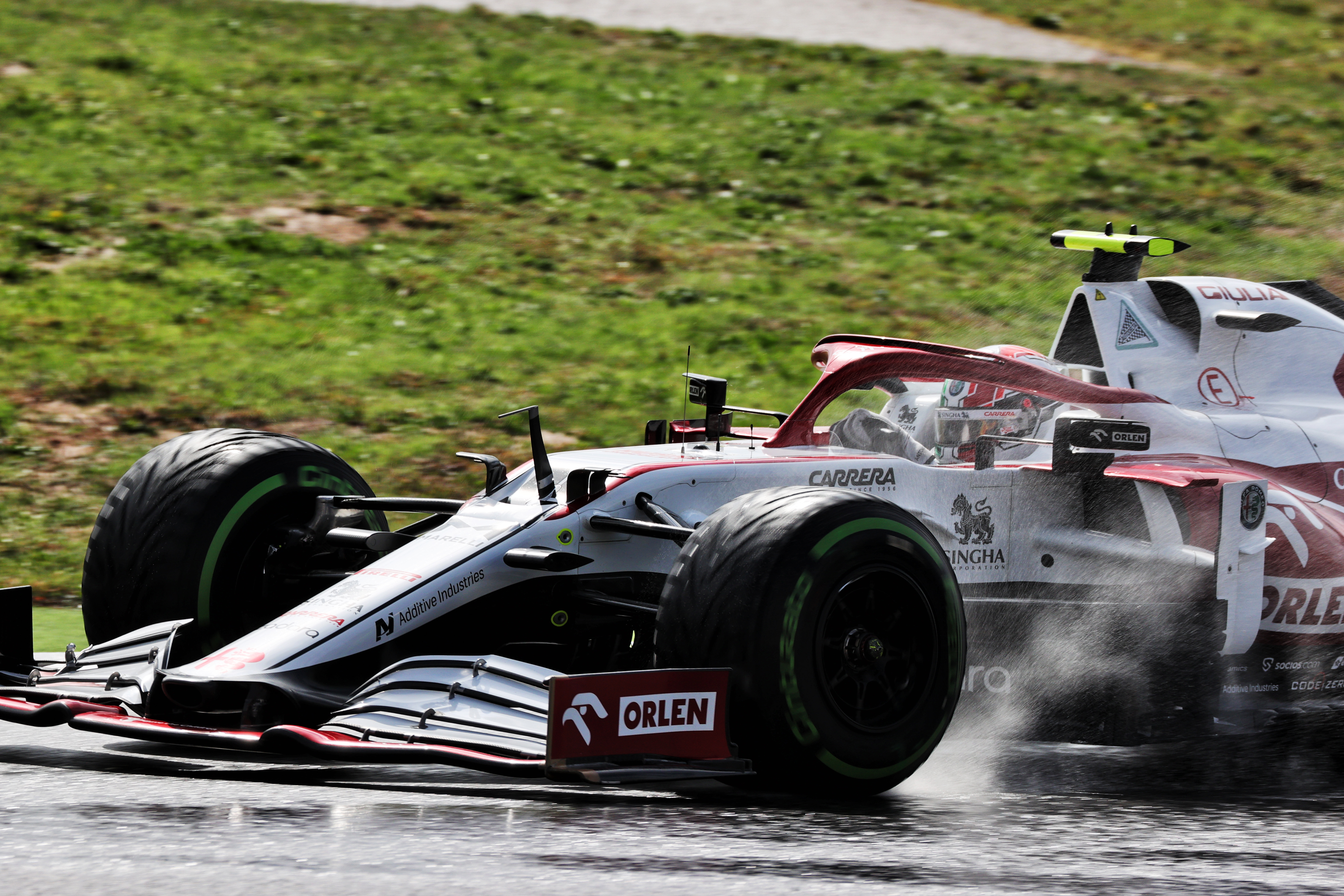 There seems little doubt Herta has the raw ingredients to make an impact in F1, but so have other drivers.
It takes more than pure performance to be a good grand prix driver. A key detail that would define the success of a Herta F1 move is when it would happen.
As explored last week, there is presently a clear hurdle for Herta to clear: he is ineligible for a superlicence. Unless there is interference from the FIA, he cannot race in 2022.
Interference cannot be ruled out. But were Herta to aim for a 2023 switch, it would tick an awful lot of boxes.
He would have a lot more time to prepare, he could conduct an in-depth simulator programme, participate in some real-world testing in older cars and the 2022 machines, and drive in several Friday practice sessions to become acclimatised to the grand prix weekend environment.
Herta would arrive in F1 in 2023 as a more well-rounded driver in general but crucially one who is far more familiar and comfortable with the nuances of grand prix racing.
A 2022 move makes less sense. It has the risk of backfiring. Pre-season testing may be the first time he drives an F1 car on-track, and the first round of the season could be his first experience of a grand prix weekend.
He'd have many, many tracks to learn and a short window to become fully up to speed with the intricacies of an F1 car – especially the steering wheel.
There would be a sea of information to try to absorb, a short deadline to complete that process by, then a huge amount of pressure when it is time to put it into action.
F1 has had a few drivers in recent years join the grid with limited experience. Alex Albon had a late call-up to Toro Rosso for the 2019 season, so the first time he drove an F1 car was at pre-season testing. He mentioned, only semi-jokingly, that the homework he'd been given – particularly learning the steering wheel – was rather daunting.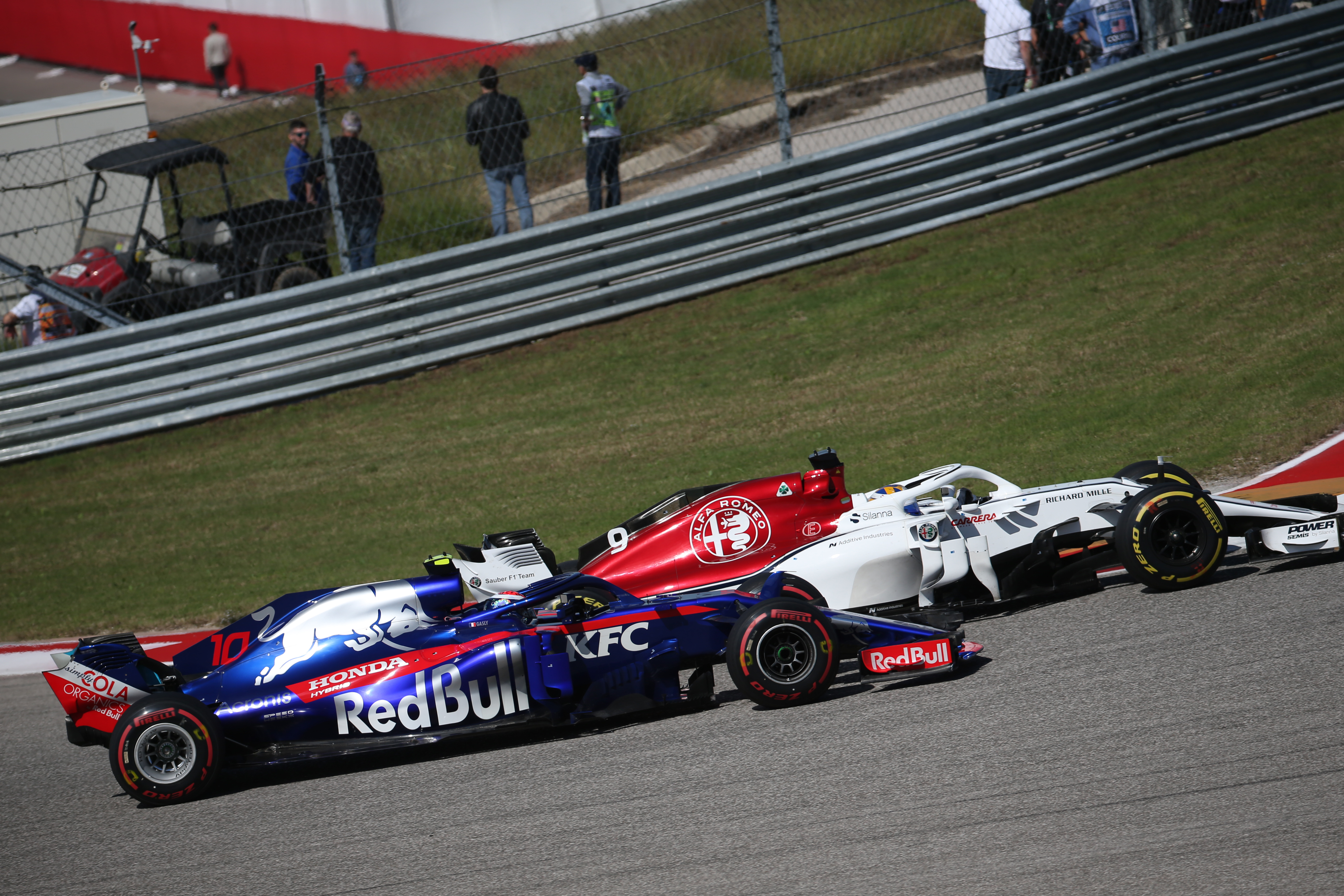 One of his Toro Rosso predecessors could perhaps speak better to Herta's tasking of switching codes: Brendon Hartley. His shock F1 career chance came after years spent racing sportcars.
Albon and Hartley are examples of drivers coming into F1 at short notice, with minimal preparation and a lot to learn, and performing at least respectably (in Albon's case, very impressively).
However, both had gone through 'conventional' F1 junior careers, mainly in Europe, and had extensive knowledge of many of F1's tracks. So even the more unusual recent case studies among F1 drivers had a better grounding for their moves than Herta would have.
Andretti would not be sending Herta on a hiding to nothing if it parachuted him into an F1 seat in 2022 but it would complicate an already difficult challenge.