Formula 1's managing director of motorsport Ross Brawn believes Lando Norris's inexperience was ultimately a key factor in him losing a likely Russian Grand Prix victory.
The 21-year-old McLaren driver – now in his third season of F1 – was holding off Lewis Hamilton's Mercedes for the Sochi race lead until rain hit in the final half-dozen laps.
Both initially tried to stay out on slicks, but while Hamilton gave in and went for intermediates, Norris persisted and was then caught out when the rain intensified.
As Hamilton came through to victory, Norris spun and dropped to seventh after a belated tyre change.
In his column for F1, Brawn argued that Hamilton and title rival Max Verstappen emerging on top in those circumstances showed the value of their experience versus the likes of Norris.
"We saw this last year in Turkey, where conditions were tricky, that experience counted and the same was the case in Russia," wrote Brawn.
"The likes of Lewis and Max came through and bagged the top places and Lando's inexperience showed a bit.
"But he will make a better decision next time he's in that scenario.
"The others had been in that situation, and they could call on that experience."
---
The Race says
Scott Mitchell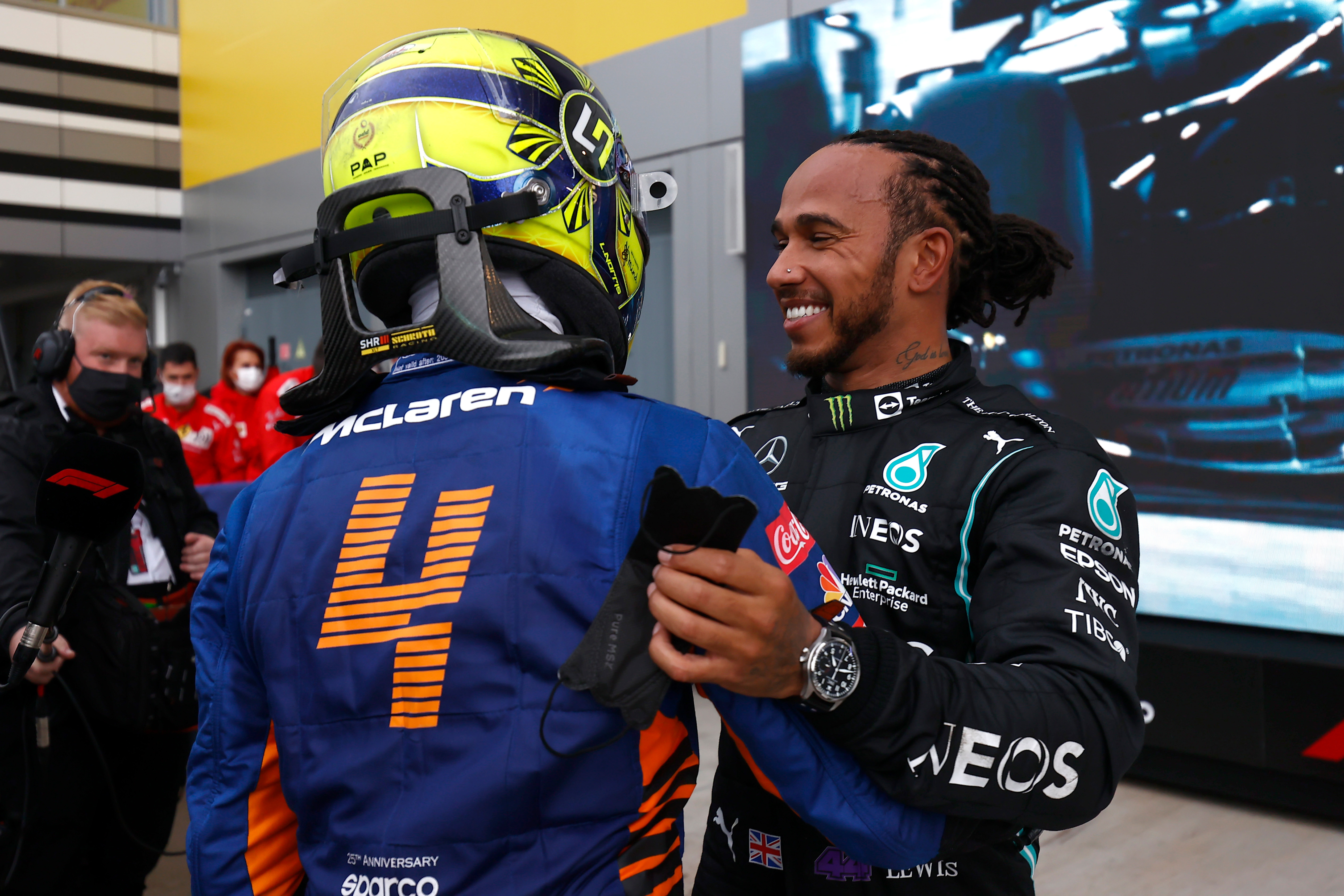 The suggestion that Norris's inexperience was a key factor in the dramatic conclusion to Sunday's race doesn't wash with me.
It's a slightly lazy interpretation because it fails to understand that Hamilton didn't do anything clever compared to Norris – he actually did the same thing! He didn't want to pit and he actually ignored a request from Mercedes to do so.
What Hamilton did was eventually confirm an explicit Mercedes instruction, whereas Norris never had that opportunity. In fact, post-race, Hamilton even joked with Norris that he'd "ignored" what the team wanted to do – and later stressed: "I can't take credit for that amazing decision, that was the team's."
If Norris had received a more forceful instruction from McLaren and ignored it then it would be fair to question his judgement. What did for Norris and McLaren was the second bank of rain that followed the first – and only one of those parties should have seen it coming because Norris doesn't have a weather radar in the car.
Norris judged the conditions as well as he could. Of course, other drivers opted for inters, and were rewarded for that. But they had less to lose and a lot to gain, so could afford to roll the dice.
For example, some observers have drawn comparisons to Ricciardo, who didn't stay out like Norris did, especially as he gave an interview post-race where he said that in his view the driver knows best and he felt he need intermediates so went for it.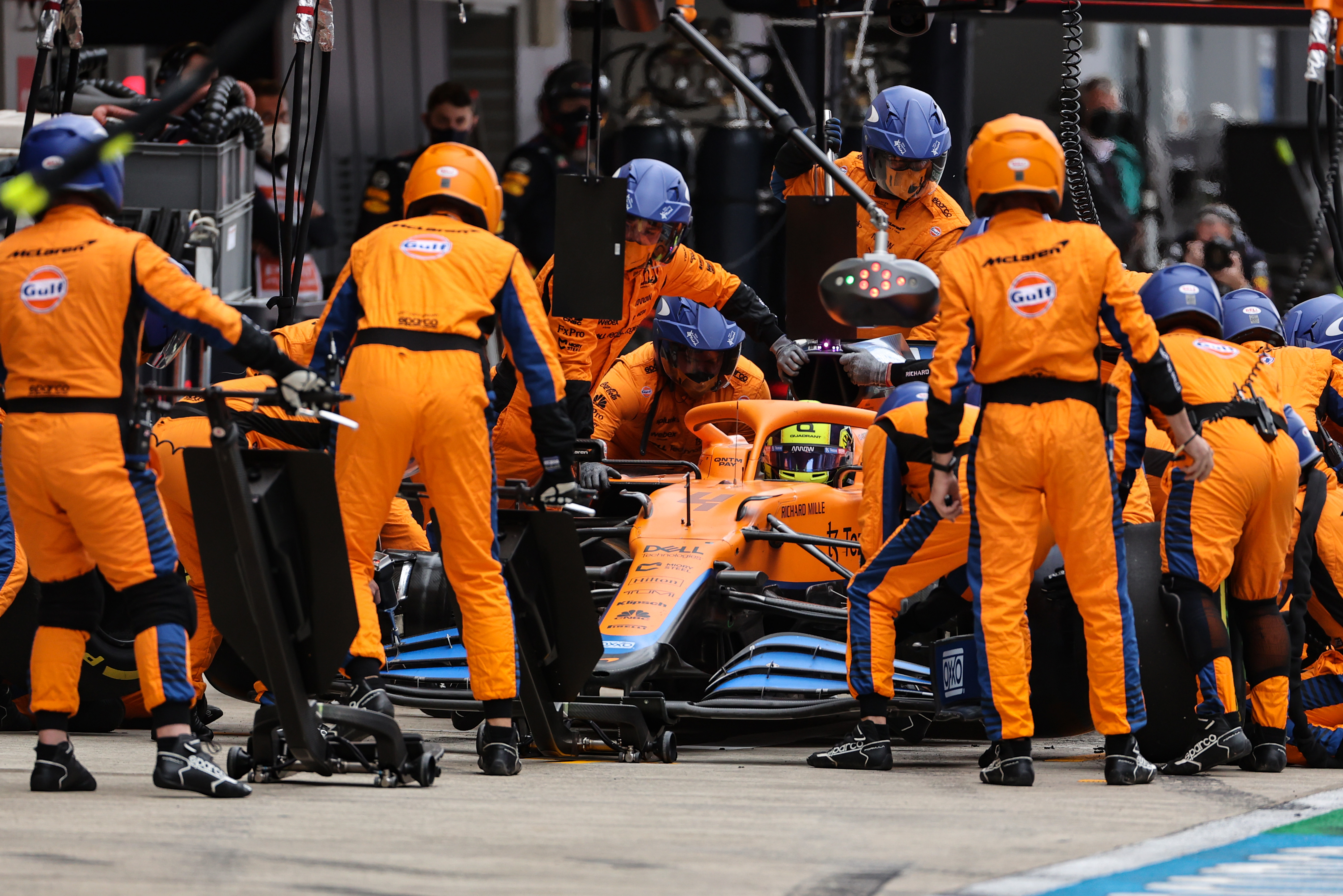 Norris was obviously starting to struggle in the conditions but Ricciardo was coping even worse, which is why he told McLaren he couldn't keep it on track and needed intermediates.
Ricciardo had hard tyres that were five laps older than Norris's. He'd almost put his car in the wall. He lost three places in two corners. He had nothing to lose by taking the safe choice and so his situation cannot be compared directly to Norris's.
As with Brawn's comparison to Hamilton, suggesting that Ricciardo and Norris were faced with identical choices overlooks the specifics of the situation.
It's wrong to apply a generic view that the same circumstances applied to everybody. They didn't.
---
Despite feeling Norris's decision-making cost him victory, Brawn did still choose Norris as the star of the race and praised his performance overall.
"Listening to him on the radio when the team were talking to him, his composure was impressive. He's come on leaps and bounds in the last couple of years," said Brawn, who won F1 titles with Benetton, Ferrari and Brawn during his career as a technical chief and team boss.
"Lando will be hurting right now. We all felt his pain when he slid off the track. It was a tragedy.
"I've been in that situation – when you need to make a big strategy call. I've won races by hanging on, I've lost races by hanging on.
"A good example is when Rubens Barrichello won the German Grand Prix in 2000 for Ferrari. We insisted on him coming in and he said 'no way' – and he hung on and won the race.
"Those scenarios are so difficult and in Sochi it was especially tricky as only half the track was wet.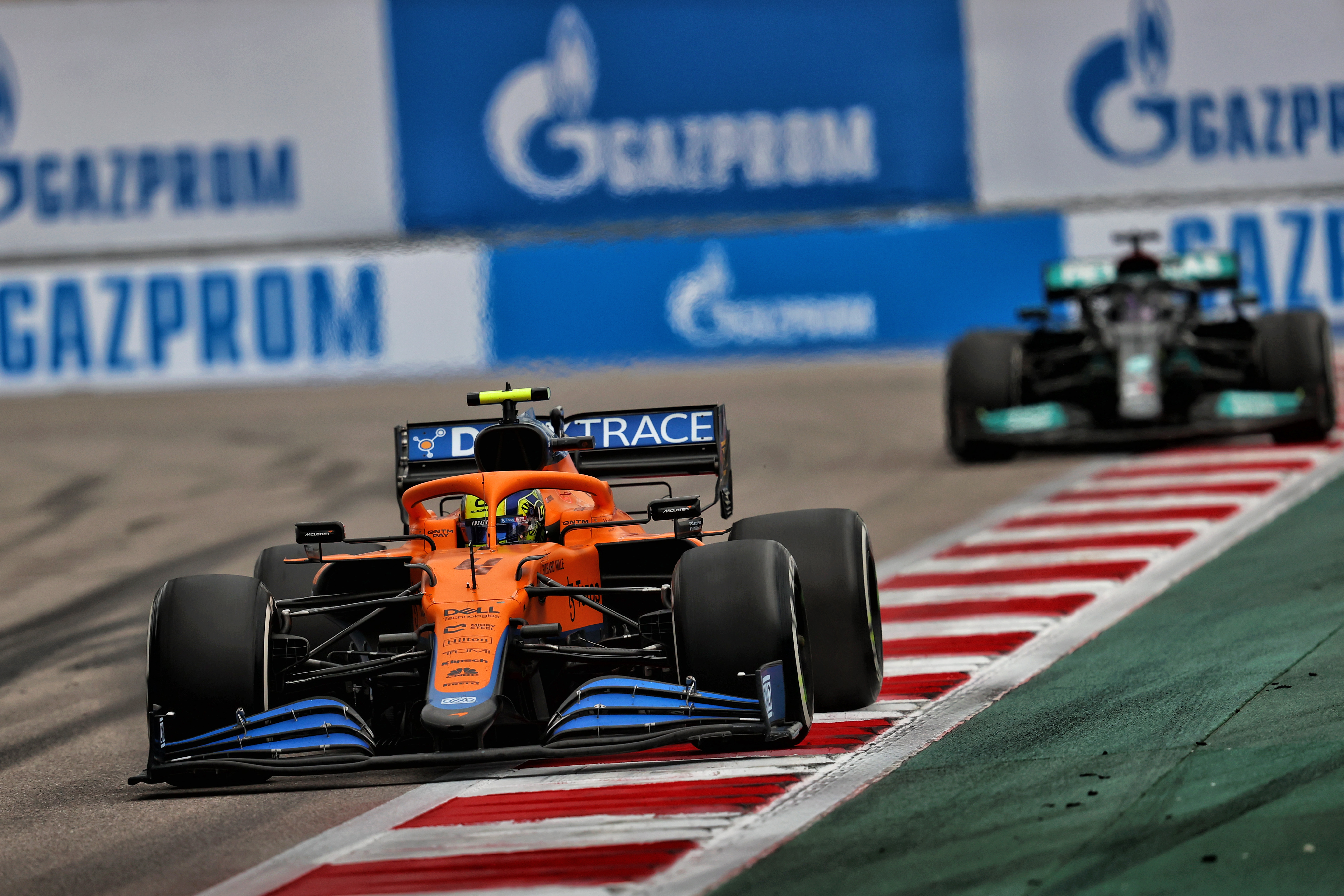 "Even with radar, no one is completely certain how wet it will be. And if you're leading a race, you don't want to give it up.
"When you're in the front, the guy in second has a much easier decision to make as he has nothing to lose.
"He either stays out and does what guy in front does or takes a punt and he is unlikely to be any worse off than he was to begin with."