It was a few degrees below zero on Friday morning, around 60 miles from the Arctic Circle in the north of Sweden, and Sebastian Vettel went for a run. In a pair of shorts.
The four-time world champion led a pack of drivers who thought conditions were ripe for a pre-breakfast jog in the snow, and left those they passed in their hotel lobby wide-eyed when they left, and when they returned just under an hour later.
"I didn't bring a lot to wear," Vettel jokes. "But I like the cold anyways. We all have something, we are a bit weird. We miss some brain cells."
On Saturday morning, Vettel was at it again. This time he had NASCAR legend turned IndyCar driver Jimmie Johnson in tow – "he talked me into it," said the American, whose long-sleeve and full-leg thermals suggested he may have needed a fair bit of encouragement.
A few hours after their run, Vettel and Johnson could be pitted against one another in the Race of Champions Nations Cup quarter-finals. This is a perfect snapshot of this competition: unusual combinations and unusual contests.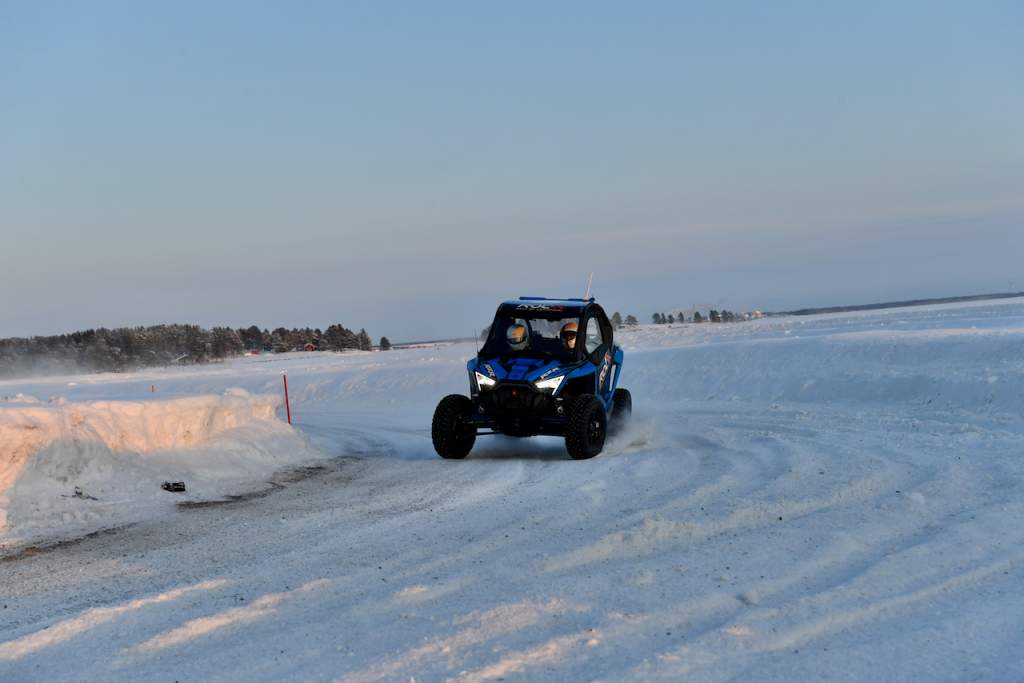 Except there's a twist for 2022, which you might have spotted already. Everyone seems to have embraced the exhibition event's switch to snow and ice for the first time, but perhaps Vettel more than most.
"It's very exciting," he says. "I'm a very, very big fan of this part of the world and the north, and these conditions also in the winter.
"I'm not yet completely convinced of driving on ice! Because I still struggle to judge exactly what I need to do. But it's a lot of fun. So I think it will be a fun competition.
"It's nice to be part of this event and meet the other drivers. But in particular, it's fun, this time to be out on ice. It's a different skill, different driving required.
"As usual, very limited time to swap between the cars and get used to everything but that's the challenge."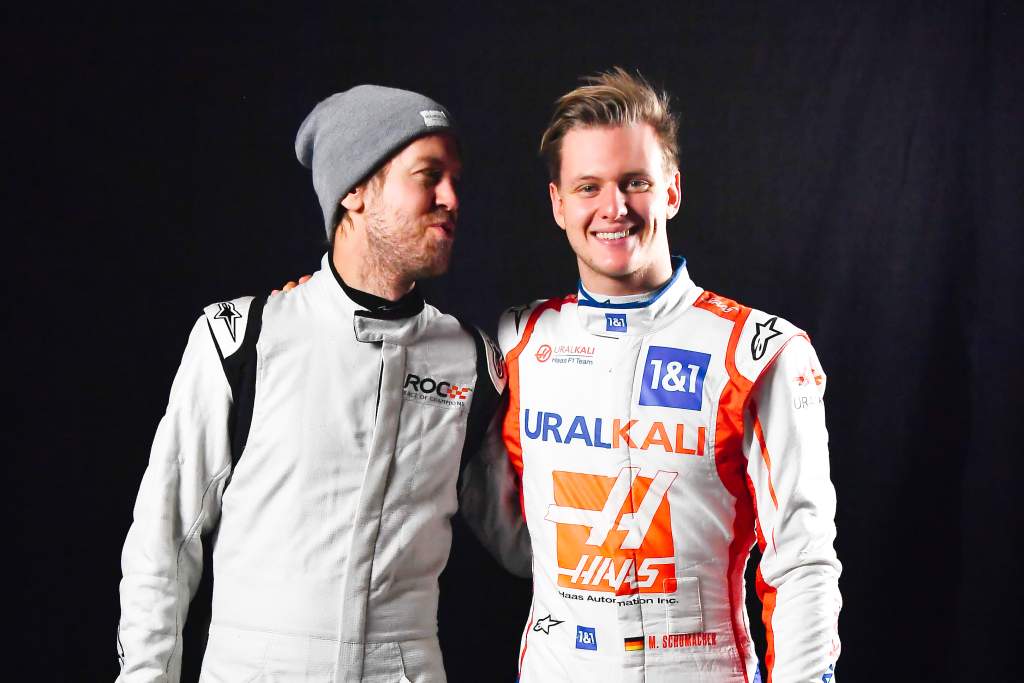 Vettel is partnered in Team Germany once again by Mick Schumacher, an extension of their friendship that F1 got to see up close last year. They are the only two F1 drivers at RoC – Valtteri Bottas was meant to join them, but had to abandon that plan because of a clashing commitment with his new Alfa Romeo team.
Practice sessions have taken place on Thursday and Friday, and unsurprisingly Vettel has revelled in getting his eye in.
Thrashing around a Porsche 718 Cayman GT4 Clubsport, RX Supercar Lite, electric RX2e rallycross car, and a Polaris buggy on the ice is hardly the worst job in the world.
Still, even by Race of Champions standards, this is an unusual way for an F1 driver to prepare for their season.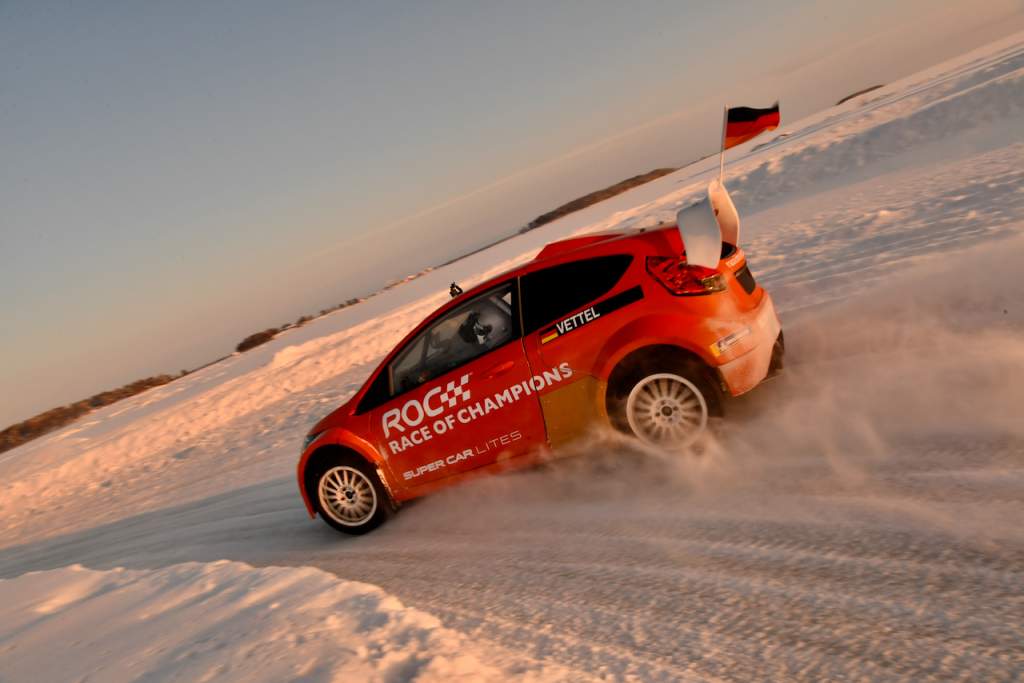 Pre-season testing in Spain can be bitterly cold and occasionally gets disrupted by rain and fog – and, to be fair, even snow! – but this is a world apart.
Few F1 tests have ever been cut short because of a snowstorm, or postponed because that snowstorm gave way to some minor flooding from the sea that borders the track's outer perimeter. The 2022 Race of Champions has been hit by both issues on Friday and Saturday.
But these are the conditions in northern Sweden and the environment is a huge part of the draw. The attraction is pretty obvious when you see it for yourself and it becomes perfectly clear whenever you get a glimpse of Vettel or hear him speak – the enthusiasm is off the scale.
When The Race asks him if the move to snow and ice made it more appealing, Vettel can't stop smiling.
"It's always appealing, it's always an honour to be invited and to have the chance to participate – first to race and then meeting all the other drivers," he says.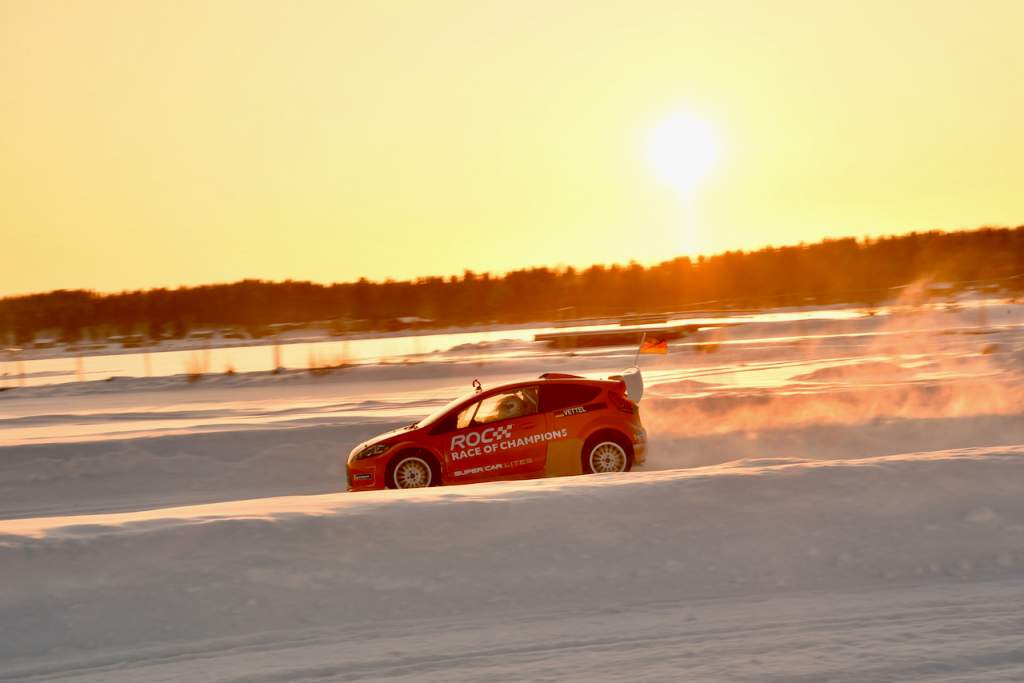 "Driving on ice, I've done very little so far but it's obviously very different to what we normally do, trying to keep things as clean as possible – a Formula 1 car is not made for sliding.
"Whereas here you need to find the balance of the opposite! You need to slide but you don't want to slide too much, you've got four-wheel-drive in most of the cars.
"It's no problem to get in the car and get along but then it is a problem to get in the car and go really, really quick, to master the techniques, to just get that flow and get that rhythm.
"Obviously with more time it probably would help but some guys are doing it for years and some guys are just naturally a bit more strong than others.
"But that's the name of the game. You need to adapt very quickly and find your rhythm and you obviously try to sneak a little bit what other guys are doing, trying to copy a little bit and pick up the good stuff, leave the bad stuff and try to not lean too much on the snow banks, I guess!"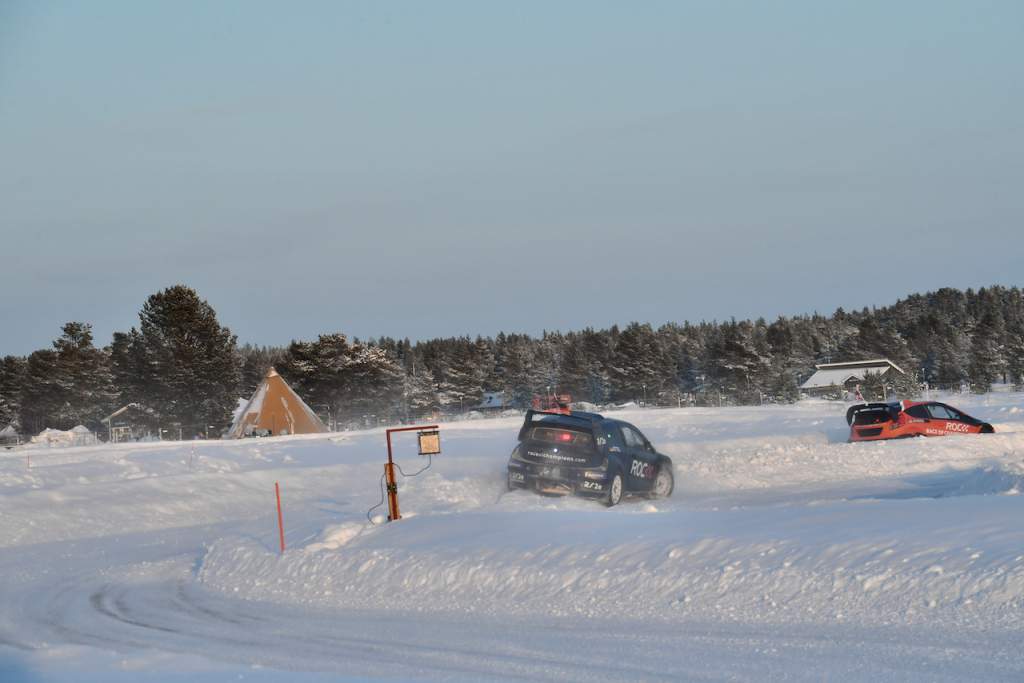 Vettel won't have to worry about such specific issues when he's next getting to grips with a new car after this weekend.
Duty calls soon: Aston Martin is launching its 2022 F1 car next Wednesday and the first pre-season test takes place in Spain in two weeks time.
Things are about to get a lot more serious, in an incomparable car and environment, and it's hard to imagine a more unorthodox way for Vettel to ease into that. Yet at the same time, it is an obvious fit.
The Race of Champions has always seemed of obvious appeal to a person like Vettel, because of the esteem he holds fellow top-level drivers in regardless of their discipline, the experience of driving different cars in an unusual setting and format, and of course the competitive element that motivates all of these champions the most.
That's been kicked up a gear this year. Vettel is out of his comfort zone entirely, yet seems in his element more than ever.