Formula 1 was keen not to rush any decision over the fate of the Emilia Romagna Grand Prix. In the end, the only correct outcome was reached.
Calling the race off – a tentative postponement for now, although the likelihood of finding a place for it to be rescheduled this year seems extremely low – was the right thing for F1 to do.
That is the universal response, from those of us who made it to Italy to fans following developments online from home. It reflects the magnitude of the damage and the fallout, and the awareness that even if an F1 race were possible at Imola this weekend it would be entirely inappropriate to do so.
The likelihood is that the Italian authorities recognised the urgent need for focus to be away from a glitzy sporting event and that helped resolve the usual debate over 'who will be liable for this financially?' sooner than normal.
As trips to F1 races go, this has been the shortest I've ever done. Although I have been to doomed grands prix before, like Australia in 2020 and the farcical Belgian round in 2021 (below), this was a little different.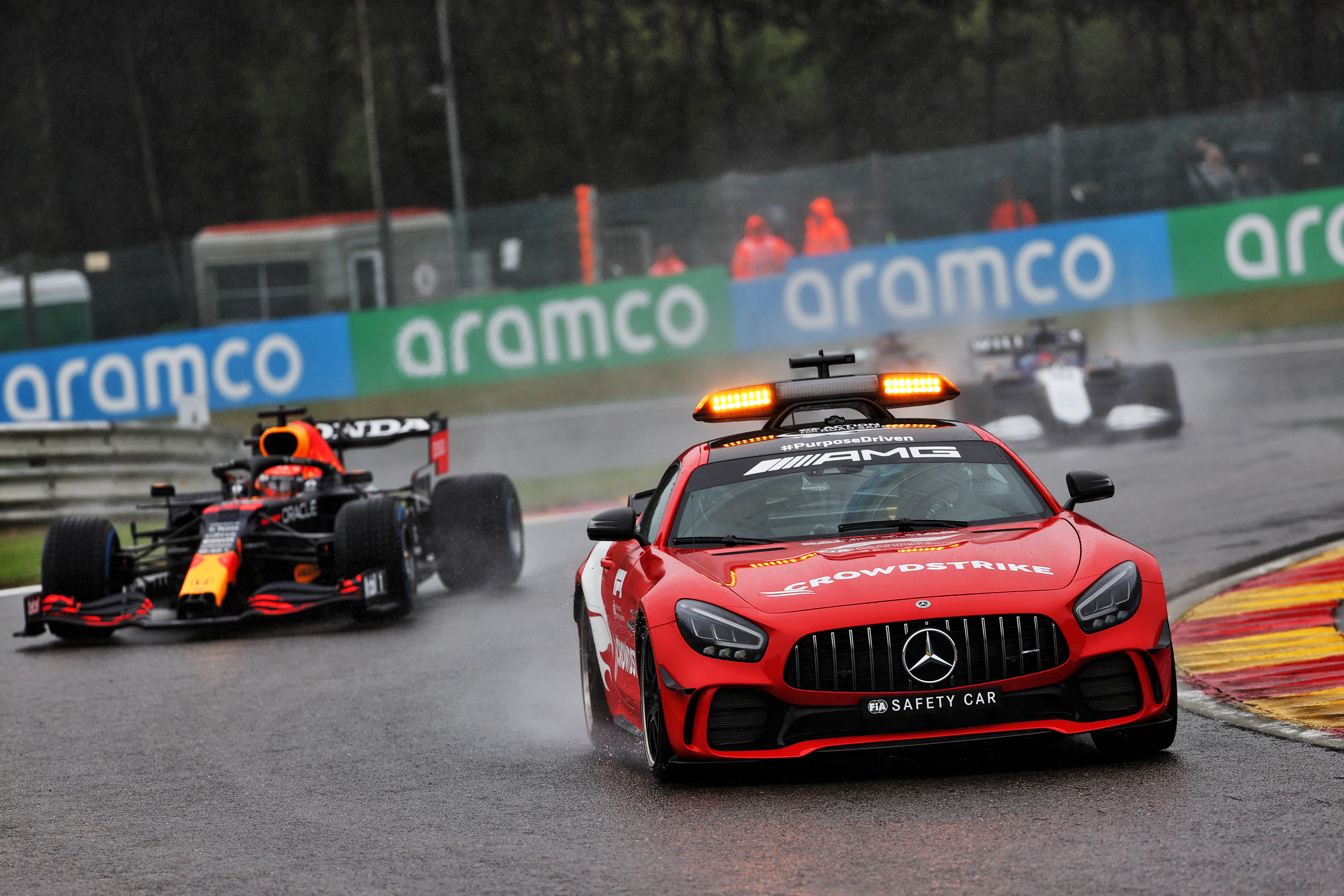 The speed at which things turned from 'let's wait and see, it might be OK' to taking action was much faster. Although that's unsurprising as things could and likely would develop so much in 24 hours that the stakeholders could only have held out so long.
There will likely be some who think it was inevitable and this decision could have been reached more quickly. F1 could not really do anything other than say that it was trying to pull the event off if it could and would evaluate matters, while anticipating the worst.
Unsurprisingly, though, it has had to be called off. It's the only sensible, only conscionable decision.
The images of towns and villages being flooded are awful, the consequences are real and severe. Lives have been lost. Homes abandoned. As far out as Bologna, around the nearby airport, things were relatively calm – but the motorway disruption and surrounding road closures hinted at just how bad things were further out.
Make no mistake, the floods have absolutely devastated the Emilia Romagna region. As much as it would have been a disaster in optics to have pushed on, it would have been incredibly irresponsible to direct resources and personnel away from the relief effort, which has to be the number one priority.
Doubtless plenty of F1 personnel and the unfortunate fans who have saved up for the rare treat of going to a grand prix will be doing what I'm doing right now, which is turning to emergency travel options to relocate home.
But at least we have that luxury. Others have been far, far worse affected than just losing an F1 race.
With no grand prix to contend with, hopefully the authorities can do everything possible to assist those who have suffered so greatly for the second time in just a few weeks.