"Probably no-one knows who I am here," says the inconspicuous 29-year-old American in the Formula 1 paddock a few hours before the title decider in Abu Dhabi.
And yet, thanks also to the fact his racing achievements during 2021 are right up there with those of Max Verstappen and Lewis Hamilton – and despite his modesty – some are very well aware of who he is.
For this guest of McLaren is none other than Kyle Larson, winner of the NASCAR Cup title with 10 victories (plus a win in the non-points All-Star race).
To put that into context, in a championship that has embraced chaotic factors like stages in races and sudden-death playoffs, he's the only driver to notch up a double-digit win tally in points paying races in a single season in the 21st century other than Jimmie Johnson back in 2007.
On top of that, he racked up a further 18 wins in dirt-track racing, including winning the famous Chili Bowl Nationals midget race for the second successive year.
Larson attended the Abu Dhabi Grand Prix "because I've always wanted to go to an F1 race and never had the chance", which is easy to believe given his intensive schedule.
But as one superstar from another topline motorsport series stepping into another, even in such a different one, he knows more than most what Hamilton and Verstappen are about to go through.
"It's just so different," Larson tells The Race. "Formula 1 is so worldly known. but I've got massive amounts of respect for all these drivers, especially Lewis and Max for the performances they've put on this year and the battle that they've had.
"I'm getting to meet a lot of people. I don't know if anybody knows who I am here, but it's been cool."
Good afternoon from Abu Dhabi. @KyleLarsonRacin meets @alo_oficial and @SChecoPerez prior to @F1 finale. pic.twitter.com/qLrbEHC4QW

— No. 5 Team (@Hendrick5Team) December 12, 2021
Some of those who did recognise Larson might be just as likely to have done so because of what happened last year, where he used a racist slur while competing in an iRacing event. That led to his suspension from NASCAR competition, but having worked to rehabilitate himself off track he has reached new heights on it this year.
"I don't know, in America maybe," he says when asked if he feels like he's at the top alongside the stars of F1. "But probably nobody knows who I am here, it's a totally different world here and these guys are all worldly known. They are on top.
"I feel we're still a step below even though I had a great couple of seasons now. These guys are on a whole other level of stardom and fame, I'm in awe of being here. I'm a fanboy today and hopefully someday I can climb the ladder and keep getting more well-known."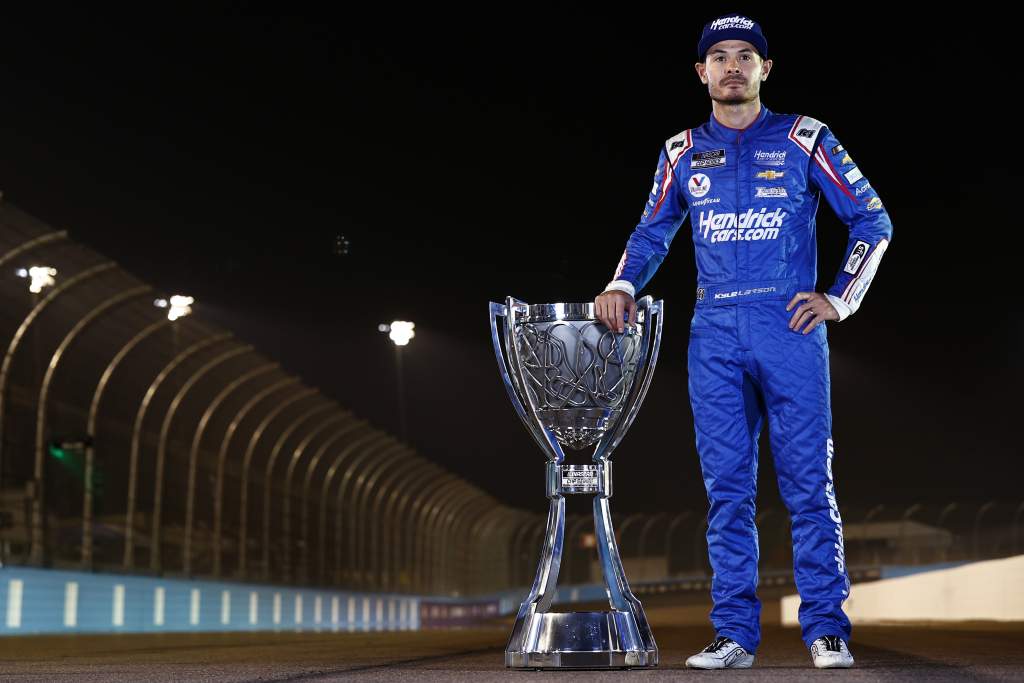 Larson certainly warrants being well-renowned outside of the United States. After returning to NASCAR with Hendrick Motorsport this year, having been fired by Chip Ganassi Racing last April, he pieced together a championship of rare dominance. He won five out of 10 races across the playoff rounds, including the winner-takes all finale at Phoenix. Combined with topping the points in the regular season, it was a supreme year.
This was a question not just of beating some seriously accomplished opposition, but also a format specifically designed to make such a campaign a thing of the past. For there to have been any other winner would have been a travesty.
"It definitely is a bit surprising," says Larson of his dominance. "But at the same time, when you get to see the inner workings of the team. how well everyone prepares and how many great, smart people are in Hendrick Motorsports, it should be done. The resources are crazy.
"I worked really hard so it was a great season, a lot better than I thought I would have. I knew we'd be capable of winning the championship, but to throw on 10 race wins, plus the All-Star win, I would never have imagined that great a season.
"You don't need a whole lot of good luck, you just can't run into any bad luck or mistakes in the playoffs, so it makes it very difficult. We were able to win a lot of stages and a lot of races during the regular season that made our playoffs a little bit less stressed.
"It's intense, however you want to look at it."
What's very clear is Larson's enthusiasm for racing. After all, this was a driver who managed to convince Rick Hendrick to allow him a deal to race outside of NASCAR in what appears to be every spare moment – no mean feat.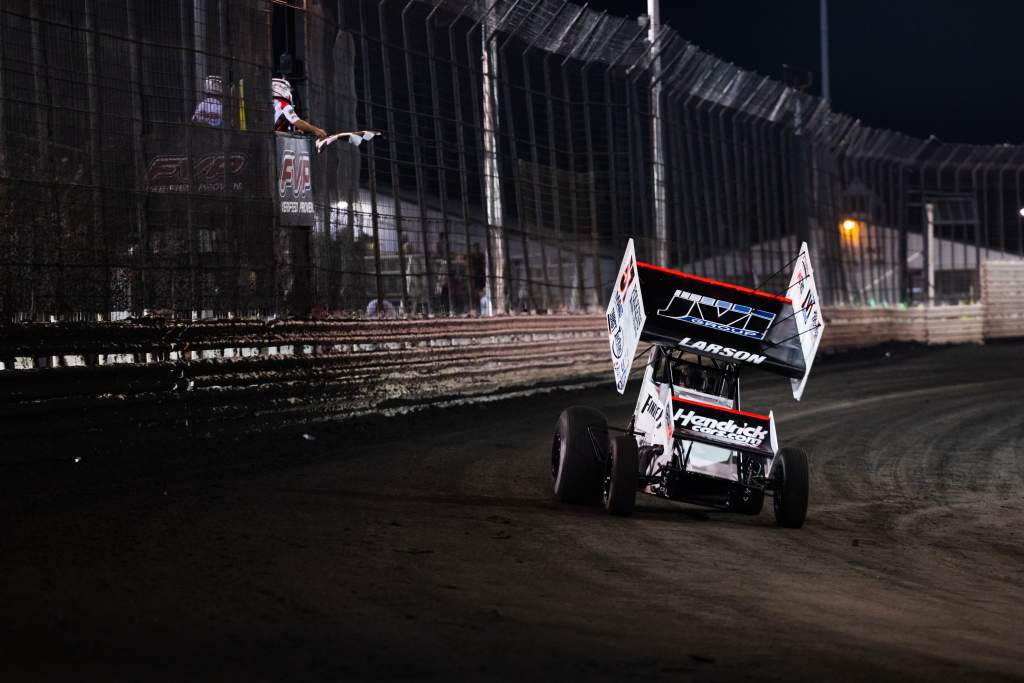 Not only did competing in this kind of racing keep him sharp while suspended from NASCAR – he won 69 races in 2020 – but Larson believes that his obsession multi-discipline antics have played a key part in how well he has performed.
"A lot of it has to do with how much I get to race," says Larson. "There's probably nobody in the world that races as often as I do. It's different in different cars.
"With the dirt stuff, it's not the same as a stock car but I'm in racing situations more than anybody, I'm in winning situations more than anybody.
"So I learned from all those wins and losses and that just makes you a better, more experienced driver. It really just comes down to all the experience I get to gain throughout the year.
"I feel like I'm unique because I race Cup, I race sprint cars, I race dirt late models, I race with USAC midget guys so I get to experience the best of their types of cars. And it's all the same, the best in those cars are just as tough as the Cup series guys.
"And I would imagine it's probably the same here [in F1] as well. These guys are probably just as good as the best NASCAR guys or the best sprint car guys. They are the best in their form [of racing].
"It's really hard to compare who's the best – like, who's the best? Who's got the best drivers? I'm unique because I do get to race against a lot of the best drivers in their sports."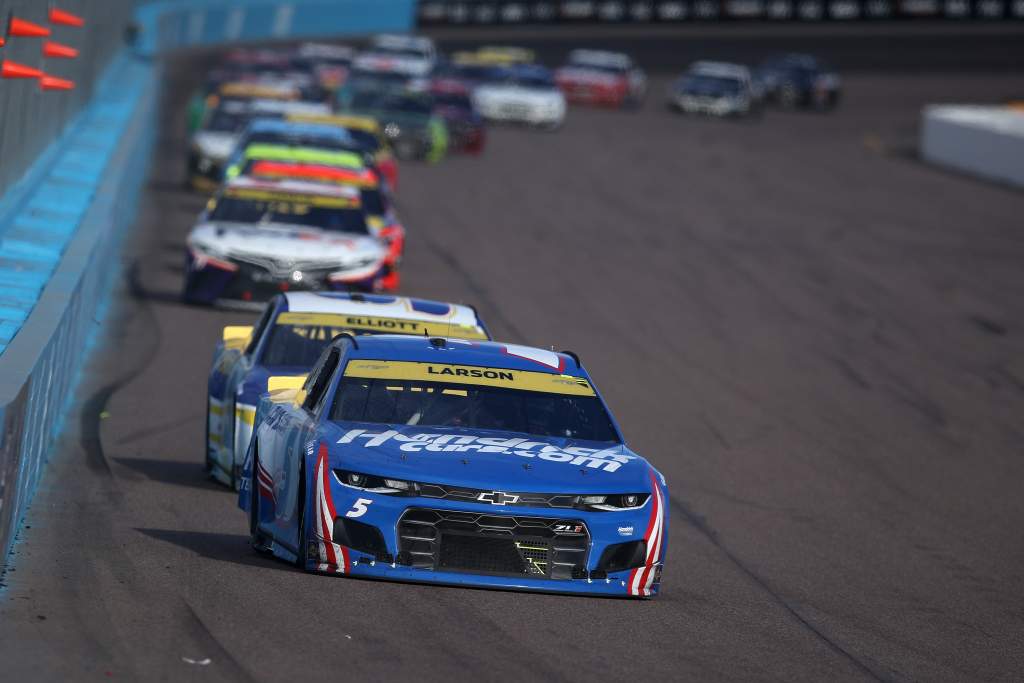 In some ways, this makes Larson a throwback. He's not the only NASCAR driver who also participates in various forms of dirt racing, but he's certainly the most prolific.
When Fernando Alonso announced he was running the Indianapolis 500 for the first time in 2017, he talked of wanting to prove he was the best by conquering multiple disciplines. It's a sentiment Larson shares.
"That's probably the main thing that drives me," he says when asked about Alonso's position. "It's my love for the sport in general, auto racing drives me.
"I think of Mario Andretti, AJ Foyt, Tony Stewart and Parnelli Jones, who could win in any type of vehicle. I want to be in the same category as them someday and it's important for me to race a lot of different cars and to be competitive in those cars.
"Hopefully, I will get opportunities to venture out of what's comfortable to me and show well. I just really enjoy the challenge of learning something new and trying to learn it quickly and be competitive.
"I'm jealous of the lifestyle they got to live back then. I feel like I'm as close to that type of throwback schedule as you can get these days.
"It's just difficult to get those opportunities outside of America. So I'm jealous of the lifestyle and the schedule they got they got to run."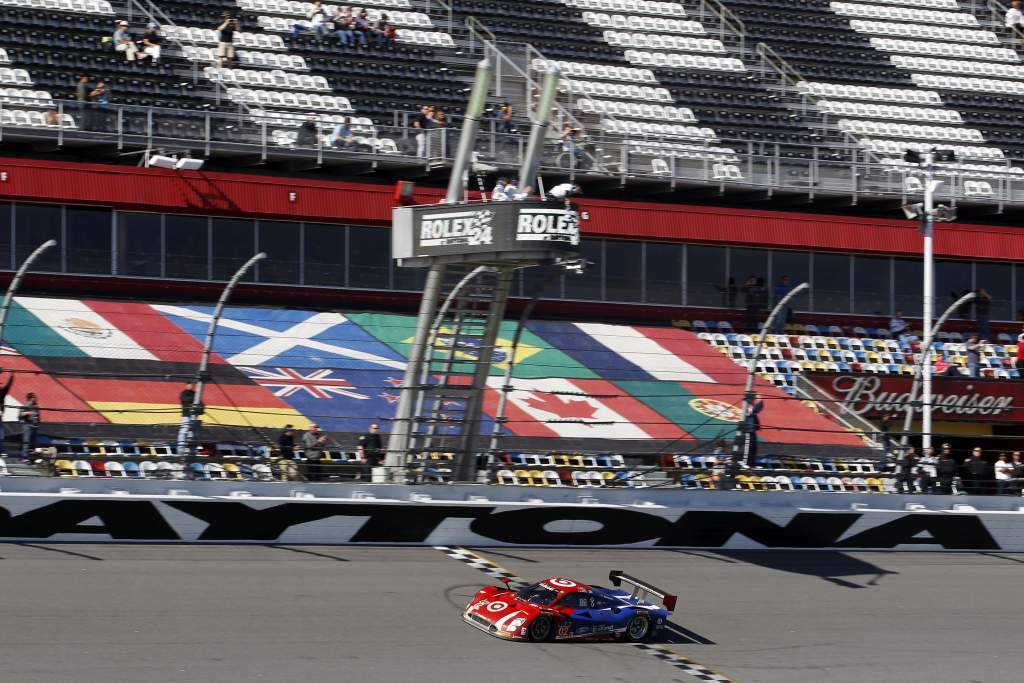 Larson's CV does already have a Daytona 24 Hours victory (pictured above) on it – although not yet a 500 – but given the location it's only natural to ask him about Formula 1.
Like any racing driver, he would revel in the chance just to get behind the wheel of a grand prix car. But in an era where the kind of versatility an Andretti could show, competing in an IndyCar one weekend, F1 the next, is impractical, a change of codes to F1 is unrealistic – much as he would love to take on the challenge. And that's not down to any lack of enthusiasm or skill.
"I don't know, who knows?" he says of the possibility. "I'm still only 29. So it's definitely a dream.
"I would love to just get the chance to drive one. Down the down the road if it was somehow was more realistic, I would entertain it, but it doesn't ever seem realistic because of the way that FIA is and the superlicence [points].
"And I'd have to put all of my other racing on hold to really try and try and make it so it's probably not realistic. Probably just a car swap would be more realistic to try, but I would love to drive one."