Valtteri Bottas is experiencing something for the first time in Formula 1. After nine seasons, almost 200 races and 10 grand prix victories, he is finally top dog.
It's partly a result of circumstance, joining Alfa Romeo alongside F1 rookie Zhou Guanyu, but it's also by design. Five seasons as Lewis Hamilton's wingman at Mercedes left Bottas in need of a change. Reuniting with his old junior single-seater team boss Frederic Vasseur gave him the chance to be the focal point.
Just a few races in, Bottas has already noticed a big difference.
"I really feel a big part of the team," Bottas tells The Race. "And it's been really nice to have proper authority on things.
"If I ask for something it happens, and everyone really listens. And I've been able to motivate some people.
"It's just a really motivated and good feeling in the team now, everyone is really trying hard. That's exactly what I've been trying to do but of course, the results, like at first race, scoring those points, you could see how uplifting it was for people, and that helps.
"I'm really happy how things are going with the team and my role.
"I feel like I'm not just driving the car. I feel like I am a bit more than that.
"I'm not just a driver, but also an important team member."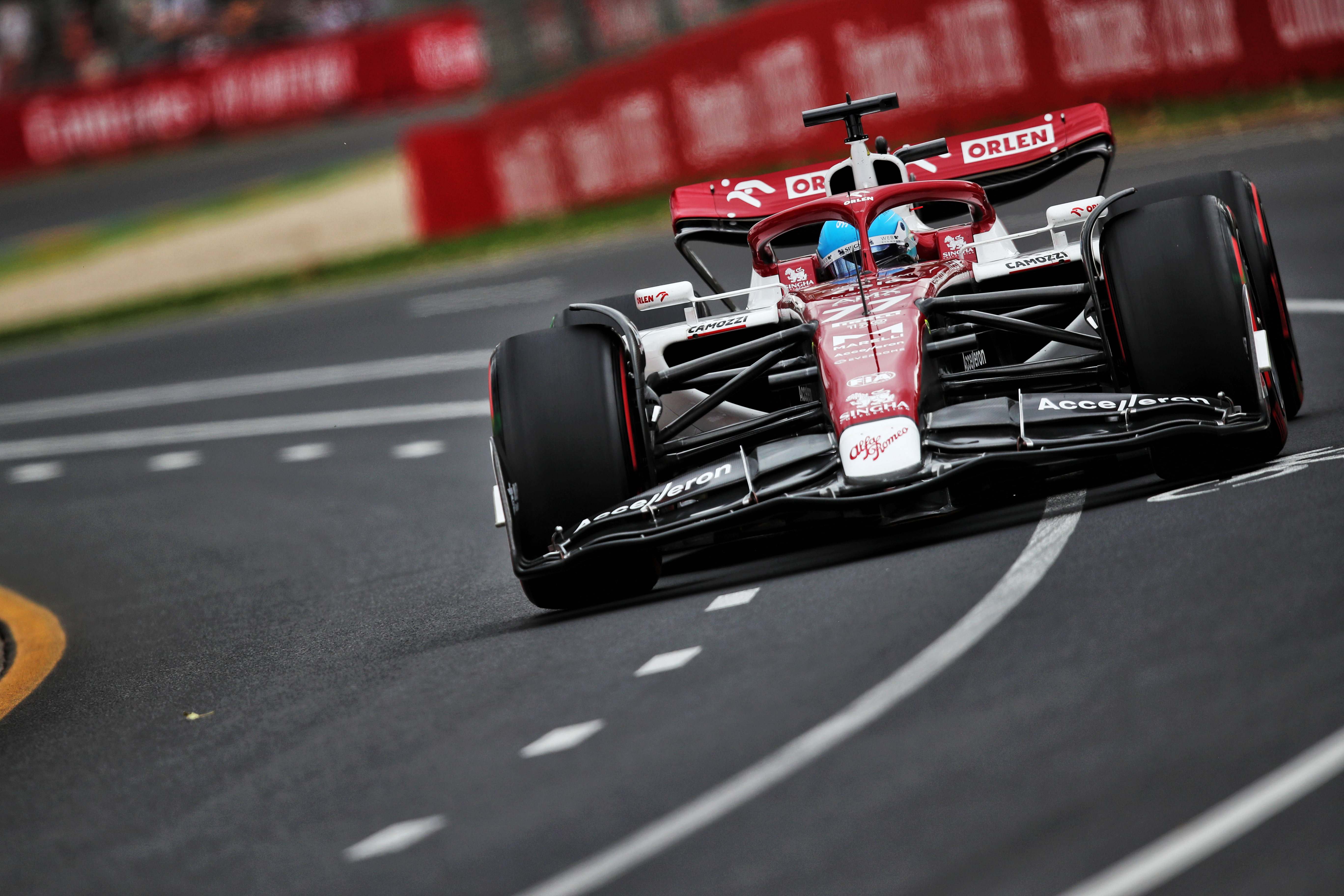 There are different ways to be, and feel, important.
Senior Mercedes personnel, like Hamilton or team principal Toto Wolff, spent years extolling the virtues of having Bottas in their team and underlining the vital role he played in its unbroken run of constructors' championships. He brought the best out of Hamilton and, internally, was a constructive rather than destructive force.
So, of course, Bottas was an important team member at Mercedes. And he knows that. There's certainly no indication he feels the team actively undermined him or didn't appreciate his contribution or anything like that.
But he also knows his value to Alfa Romeo is greater than it was to Mercedes. He was in Hamilton's shadow there. There was a natural gravity within the team towards its seven-time world champion.
"Absolutely," says Bottas. "It was always quite difficult in the past to really step up. And I think Lewis also in a team is quite a dominant person in a way.
"It was pretty clear that I couldn't have the same role there as what I have here."
Before, Bottas was just part of the band. Now he's the frontman. Vasseur tells The Race that this was the whole point of signing him.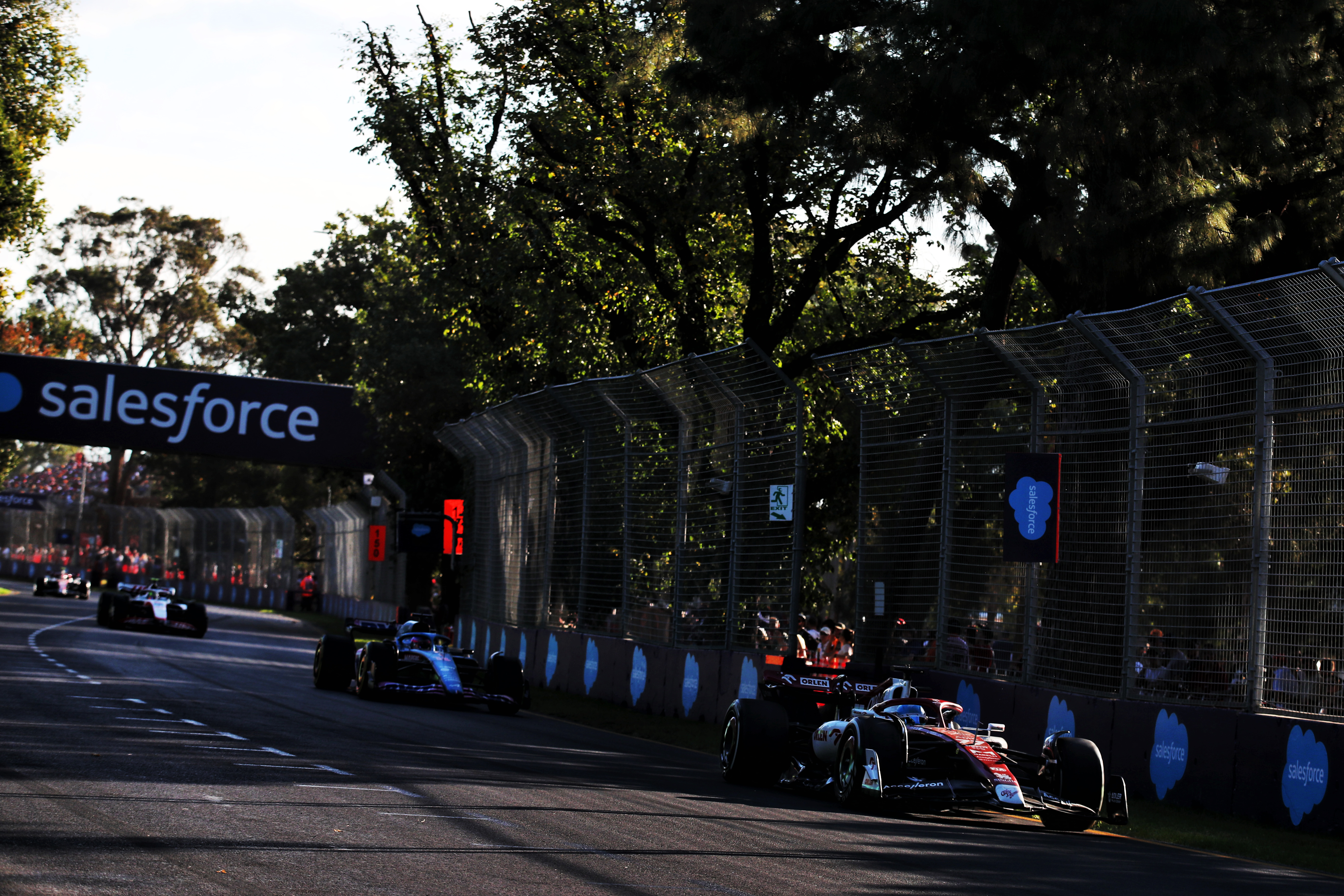 "For Valtteri, it was a new job description," says Vasseur. "A new position, new role. And he was keen to do the move.
"This was part of the positive side of our discussion. I was looking for someone like this. He was looking for this kind of position. That fitted together.
"When you are the team-mate of Lewis or Max [Verstappen] it's quite natural that the team is going first to Max or Lewis.
"It's not that they are not considering the [other driver] but at the end, you are the second one.
"I don't want to say that we have a first one and a second one, but I think that for the team, it's good to have someone acting or showing direction, playing this kind of role."
Bottas is relishing it too, whether it's guiding the team on set-up tests or run plans, or feeling like his input into future mechanical or aerodynamic developments is considered high-priority.
"You can have proper input on every single thing," says Bottas. "It just makes a difference.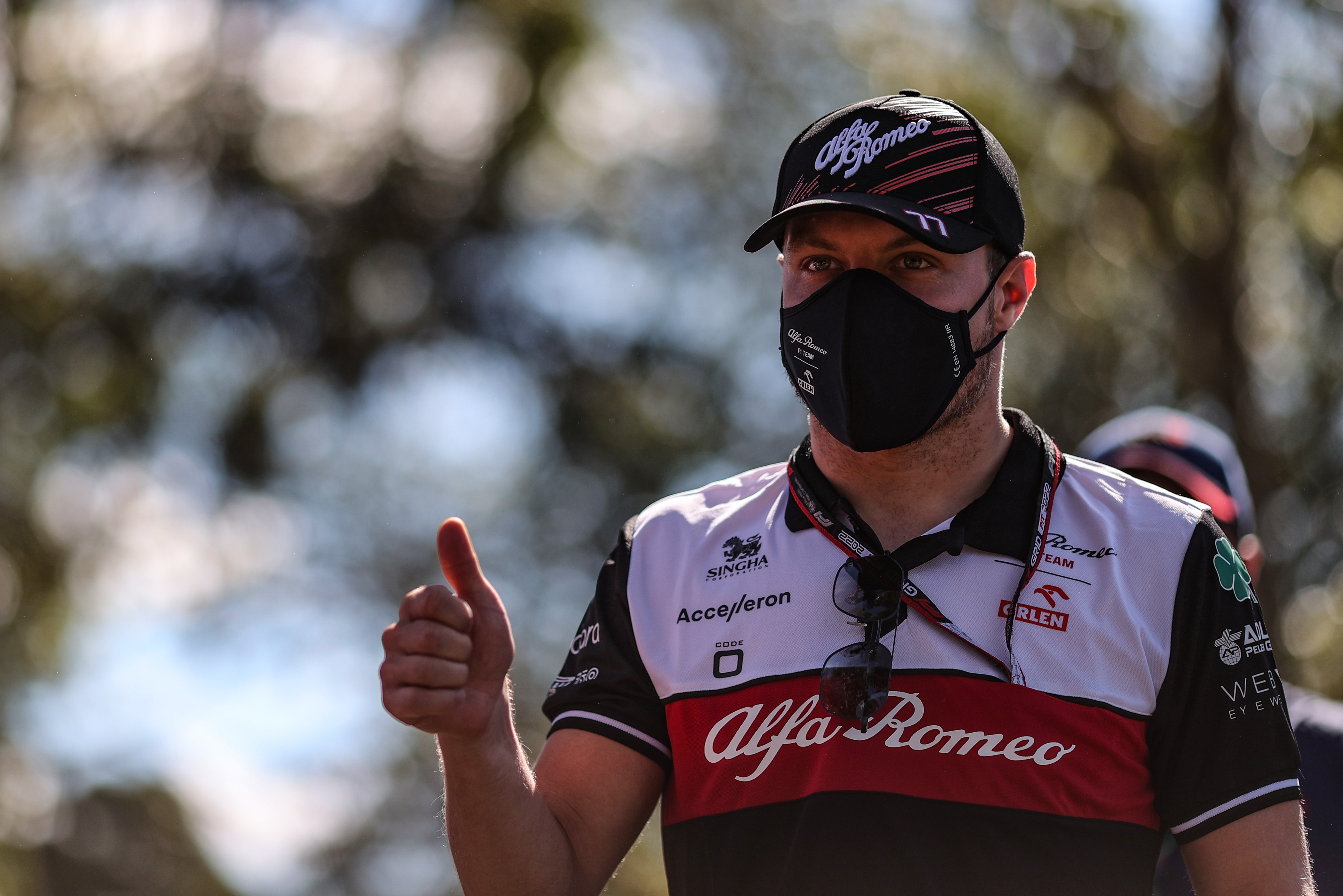 "For sure it goes naturally as well because obviously my team-mate as a rookie and is relying quite a bit on like my data as well and my feedback to compare to me."
Zhou's presence in the team is another example of how Bottas has settled naturally into his leadership role. Bottas has always been praised for his teamwork so it's no great surprise to see the interest he has taken in helping Zhou get up to speed as quickly as possible.
There is a basic level of decency about this – Bottas is, after all, a fundamentally decent person – but there is also a degree of self-interest.
"I want us to be a really strong pair of team-mates," he says. "So that's why I want to help him because I want both of us to score points."
Vasseur, likewise, doesn't see this purely as a glowing display of altruism from his new star driver: "He fully understands that he needs to be supportive to give the best start of the season to Zhou, to be sure that Zhou will be part of the success.
"It's just a positive attitude. And this is crucial. We had a long discussion last winter with Valtteri about this. But I didn't need to convince him, he understood this."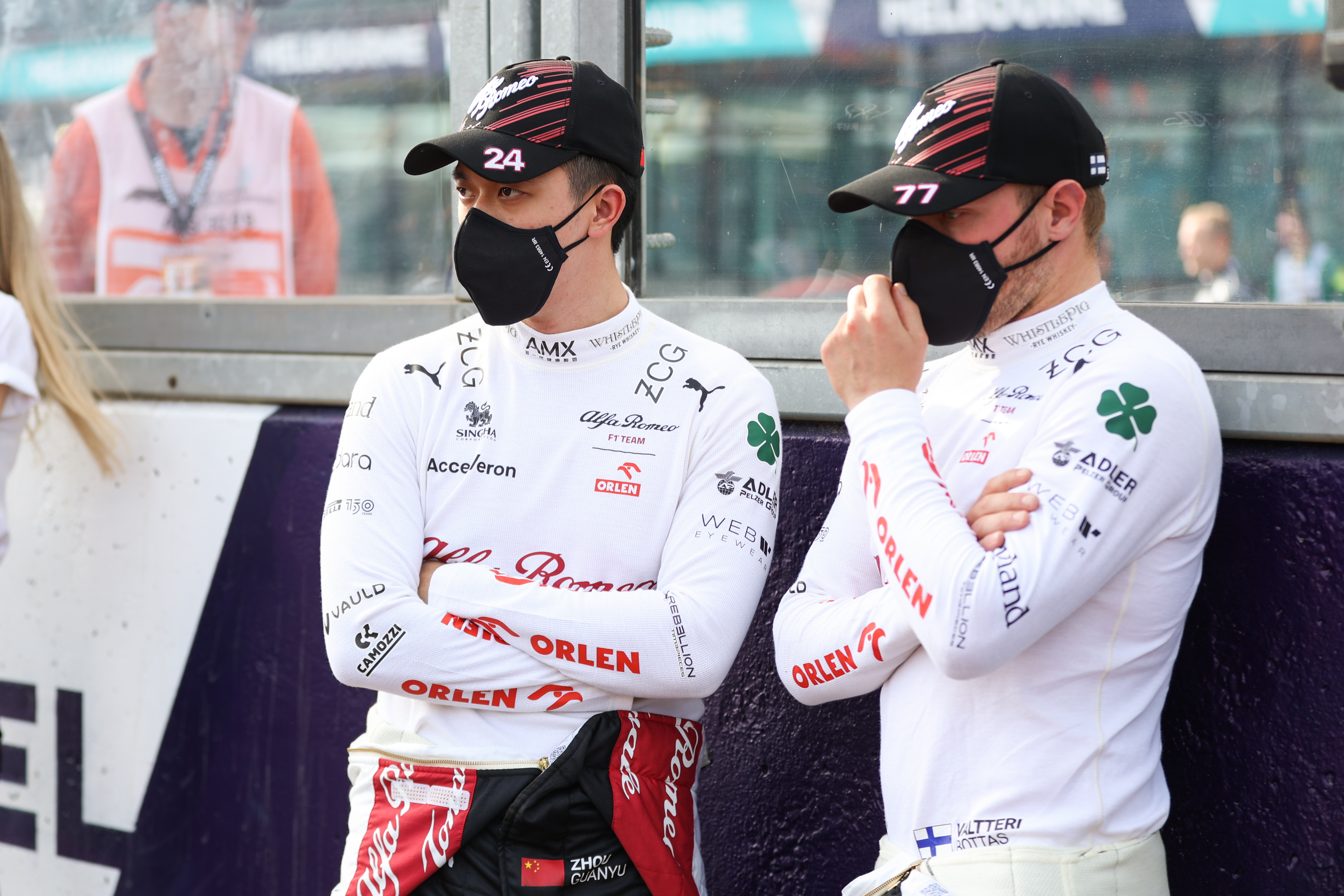 That comes from Bottas's experience at Mercedes. He has spoken previously of how he learned about the value of having the right working culture in a team and wanted to bring that with him to Alfa Romeo.
In pre-season, for example, Bottas talked about being a motivational force. That is being followed up with action.
"Every single team principal, every single team in F1, they want to have the drivers at home because he's the guy able to motivate the people," says Vasseur.
"But you have two different ways to do it. It's either you impose the drivers to do it, and it will be boring and you will get nothing. Or the drivers want to do it, because they understand this.
"Valtteri, each time he is coming for the simulator, and Zhou is doing the same, they are going through the factory, trying to discuss with everybody. Because we need to convince the 500 people that they are the performance differentiator.
"The performance is not coming from someone else in the company. If you have this kind of attitude, you are dead.
"You have to be sure that you are part of the performance. And we are trying to convince everybody of this."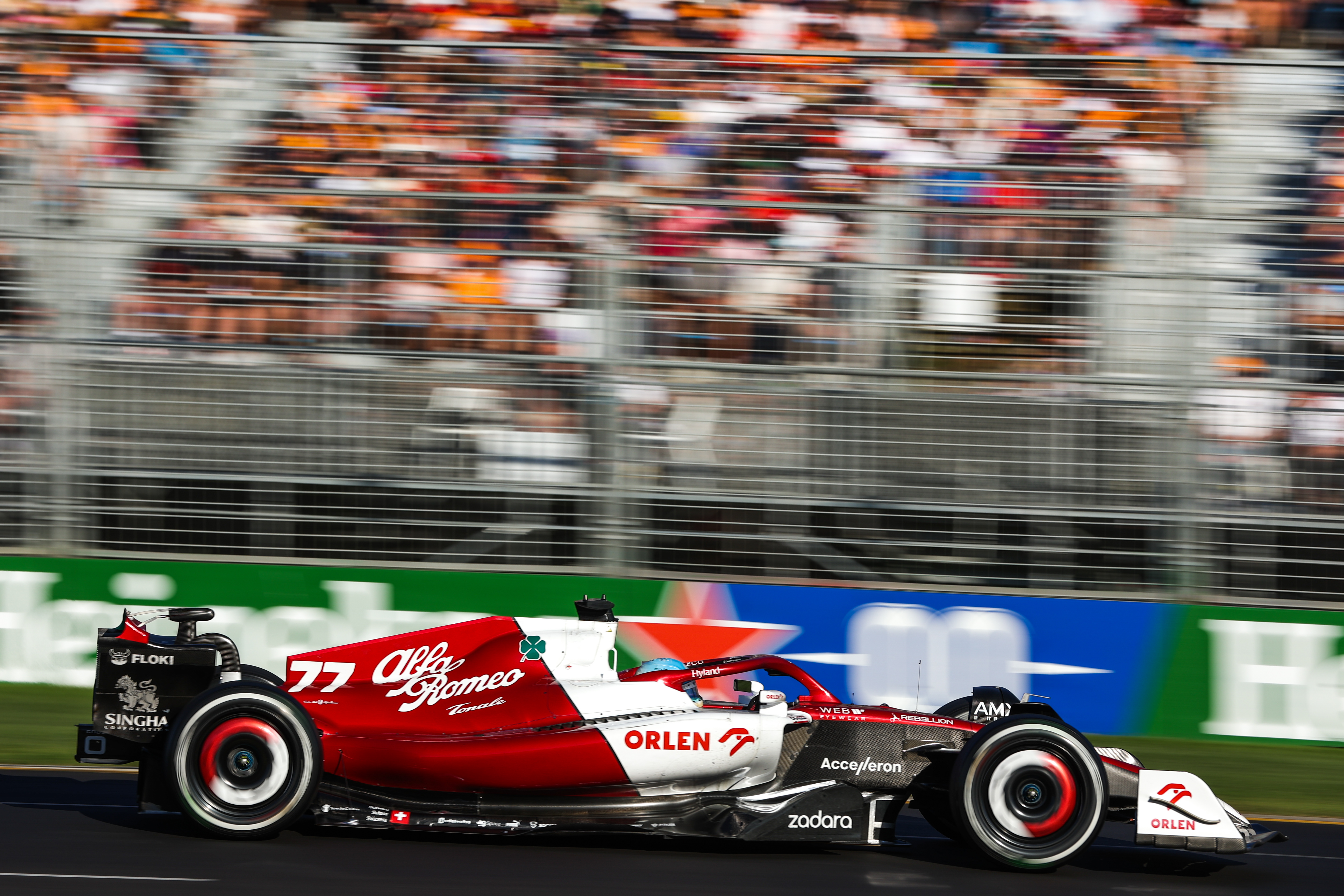 There's more to leading a team than just being the lead car in qualifying or a grand prix. But eventually, car permitting, the example must be set on-track. Star drivers send a message: 'Build me the best car you can, and this is what I can do with it.'
Had Alfa Romeo's current Achilles' heel – reliability – not undermined it in Saudi Arabia, Bottas would have three points finishes from the opening three races of the 2022 season.
He has also outqualified a Mercedes in two of the opening three grands prix (lining up alongside Hamilton and ahead of his replacement George Russell in Bahrain!) while his former team grapples with some early-campaign difficulties.
And Alfa Romeo's resurgence is such that Bottas, despite retiring in Jeddah, is already on the brink of eclipsing its entire 2021 points tally already.
Surely this is the best-case scenario he could have realistically imagined?
"Yes, in terms of the baseline performance we have, absolutely," Bottas says.
"I definitely hoped that it would be a step from previous years. But actually, it's a decent step.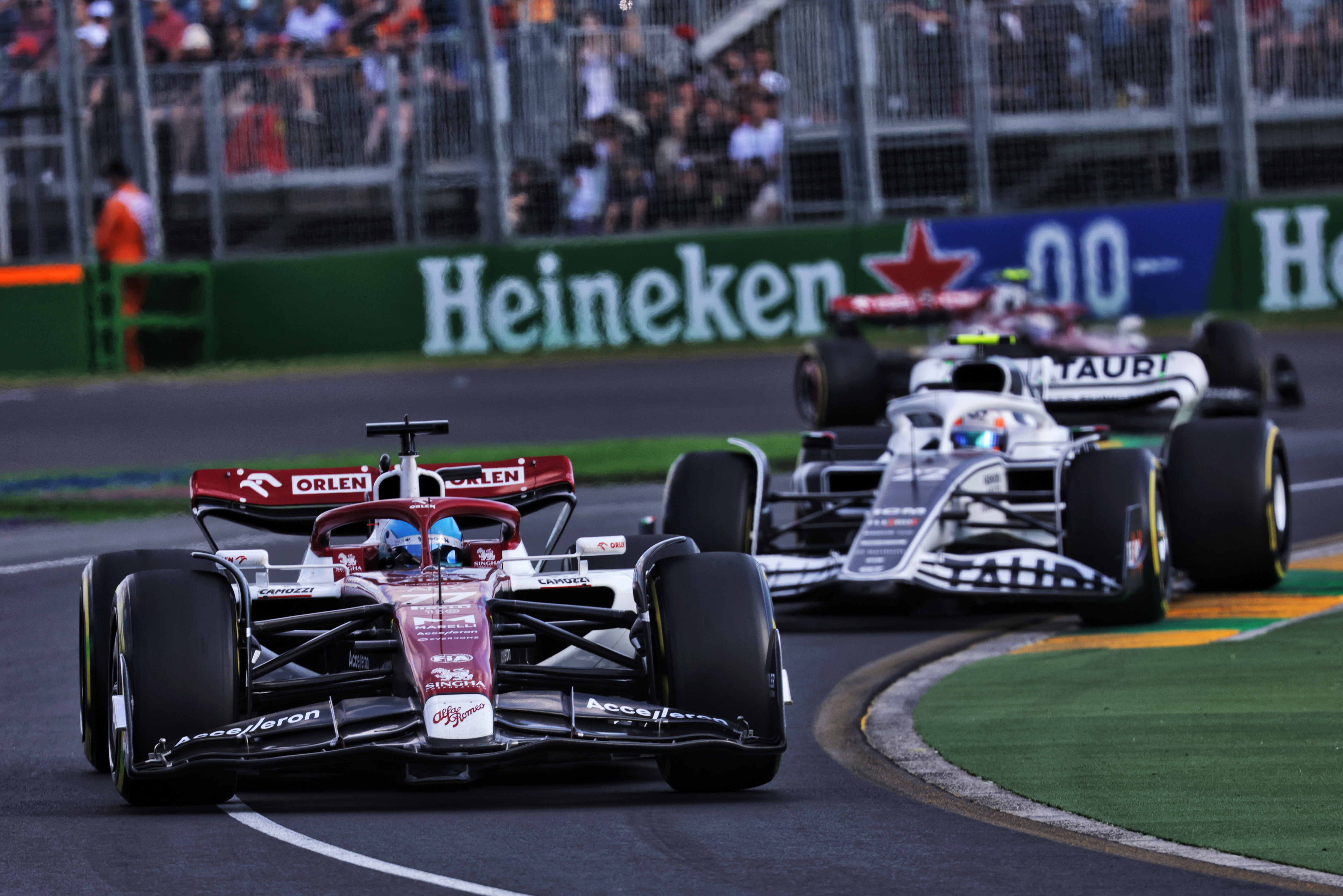 "And, you know, being pretty much able to fight with Mercedes for example, that's maybe beyond what I could think of!
"But, yeah, absolutely. Now, as soon as we can hopefully fix the reliability issues, then I see no reason why we shouldn't be able to fight for points and sometimes even good points in every single race."
The strength of the 2022 Alfa Romeo seems to lie in the slow-speed corners, but even on a weaker circuit like Australia's Albert Park – where Bottas's incredible run of 103 consecutive Q3 appearances came to an end – the team was still competitive in the midfield and Bottas finished in the points.
Bottas has been so happy that he reckons even in hindsight he wouldn't change anything on the car from Bahrain or Saudi Arabia. The car is consistent and strong on long runs. He admits to being surprised he is this comfortable with it, this quickly. That goes for the car's handling characteristics but also getting used to the way the team works and the demands of the Ferrari power unit, too.
"When I joined the team, when I saw the words for different things and different maybe philosophy on some of the mappings and stuff, I was like, 'Woah, that's not gonna be easy'," he says.
"But actually, it has gone quite well and I'm pretty comfortable with everything. Still, I wouldn't say 100% in terms of making most out of some of the settings, but it's not far off.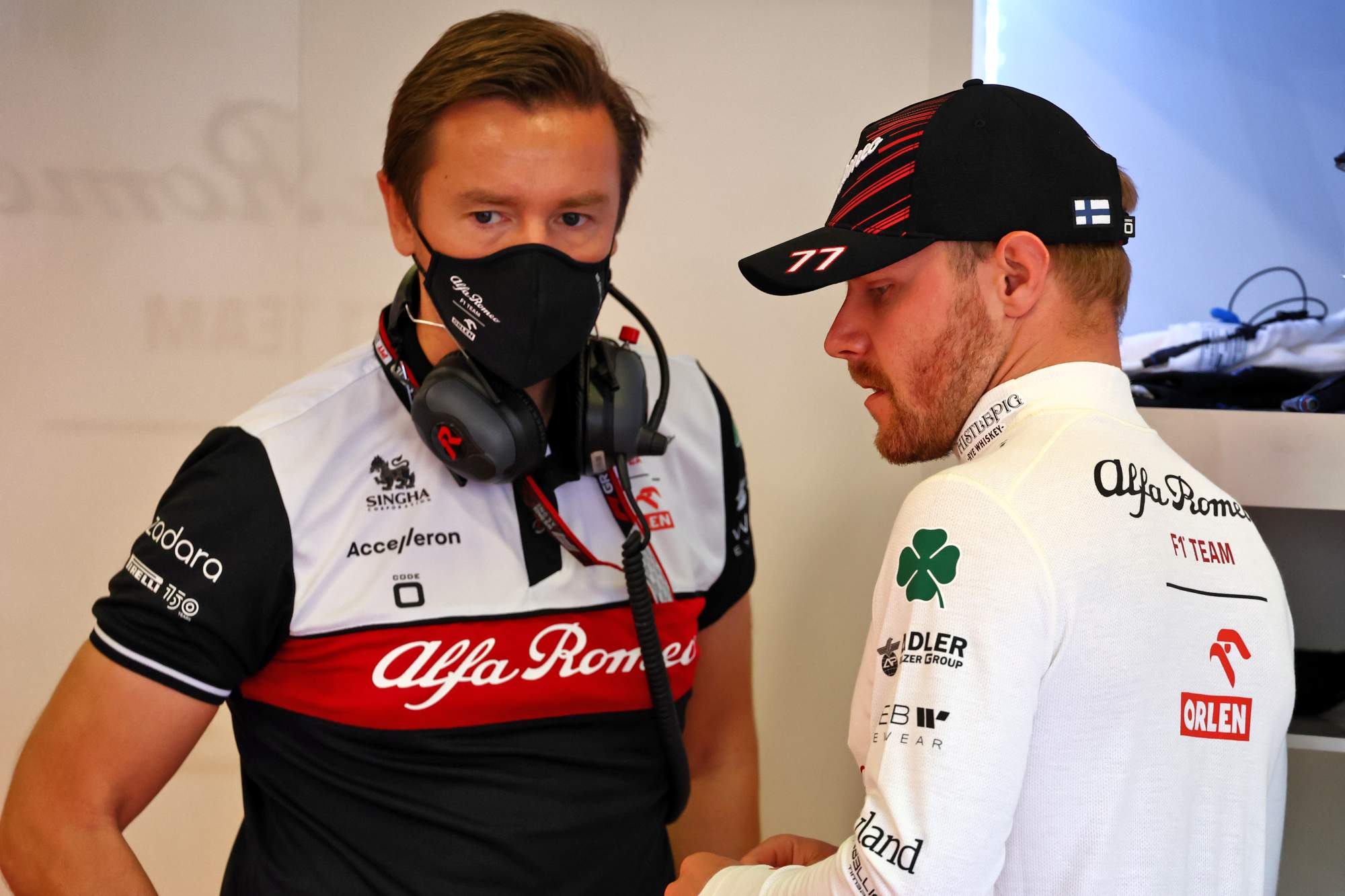 "We've been able to also simplify or make some things and wordings similar to what I've had in the past. That has kind of helped quite a bit.
"And setting up the car, I think I'm on a good level. It's been nice to be able to really set up the car to my liking. Actually, with this car, I feel really comfortable with how it works mechanically and the way it's behaving.
"It is really enjoyable. I think it's also because we've been able to set it up so that it really fits my driving style as well."
And the best, in theory, is yet to come. Alfa Romeo has updates to bring in the coming races, Bottas has more to learn about the car, and there is a sense that the team could find itself only on the beginning of its upwards trajectory rather than poised to fade after racing out of the gates quite quickly.
If it's as much as Bottas could have hoped for with his new beginning, it's a source of relief for Alfa Romeo. The Sauber-run organisation sacrificed 2021 with a view to maximising this year's new technical regulations and bringing in Bottas – on a handsomely rewarding salary, without a doubt – was another part of its big bet on 2022 and beyond.
Everything Vasseur has seen so far has rewarded those decisions. Bottas's performance is certainly part of that.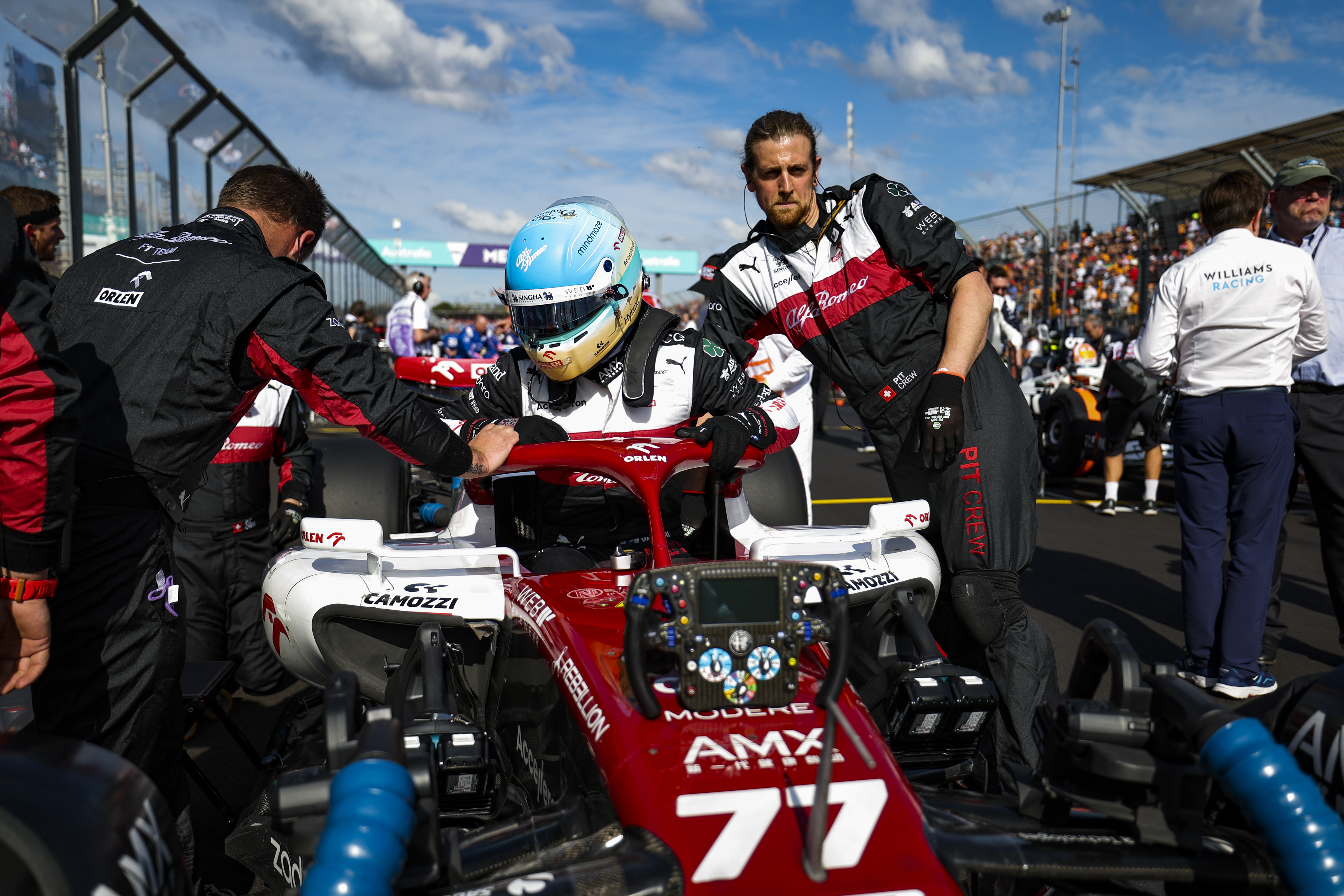 "For him, it's a new stature," says Vasseur. "And I'm keen that he's taking it on a very positive side.
"He is putting a lot of effort on this. For sure he learned a lot at Mercedes the last five or six years. But he was always a bit in the shadow of Lewis, and he's doing an excellent job."
Is Bottas underrated as a driver? "I think so," says Vasseur. "I think that he suffered a little bit on this."
While Bottas became a multiple race winner at Mercedes he was also "exposed " (Vasseur's phrasing) alongside Hamilton. But Bottas has already made his peace with that. It's hardly a crime to fall short against one of the greatest drivers in F1 history.
The Alfa Romeo move was all about Bottas putting himself first, and doing what is best for him. His encouraging start to 2022 has been a validation of that choice, at least externally.
Bottas admits it is "nice to see" all the pieces fall into place as he had expected. And Vasseur jokes this has helped Bottas start his new life knowing "OK, they didn't bulls*** me!".
But Bottas has no such reservations and does not feel any additional sense of justification because there is nobody he feels he needs to justify his decision to.
"I would say the strongest feeling like that was after the qualifying in Bahrain, because then everyone is turned up and then you see in reality where you are," Bottas says.
"That was cool. But even like all the work done at the factory, and with the team before we even drove the car, I was comfortable that this is the right thing for me.
"Because overall…I don't know. I just feel a bit happier in life overall."