Lando Norris has explained how a bout of food poisoning affected his Formula 1 Brazilian Grand Prix weekend, which prematurely ended with an electrical failure in the race.
Norris had to skip his Thursday media duties and McLaren readied 2023 AlphaTauri driver Nyck de Vries in case Norris was not fit for the race weekend.
But Norris was able to take to the track on Friday despite not expecting to drive after "struggling a lot" the day before, and did what he described as the "perfect job" by topping Q1 and then qualifying fourth for the sprint race.
He rationed his running in FP2 on Saturday morning, shying away from long runs to save himself for the sprint race where he drove a solid race to seventh place behind the top three teams, passing first-time polesitter Kevin Magnussen late-on.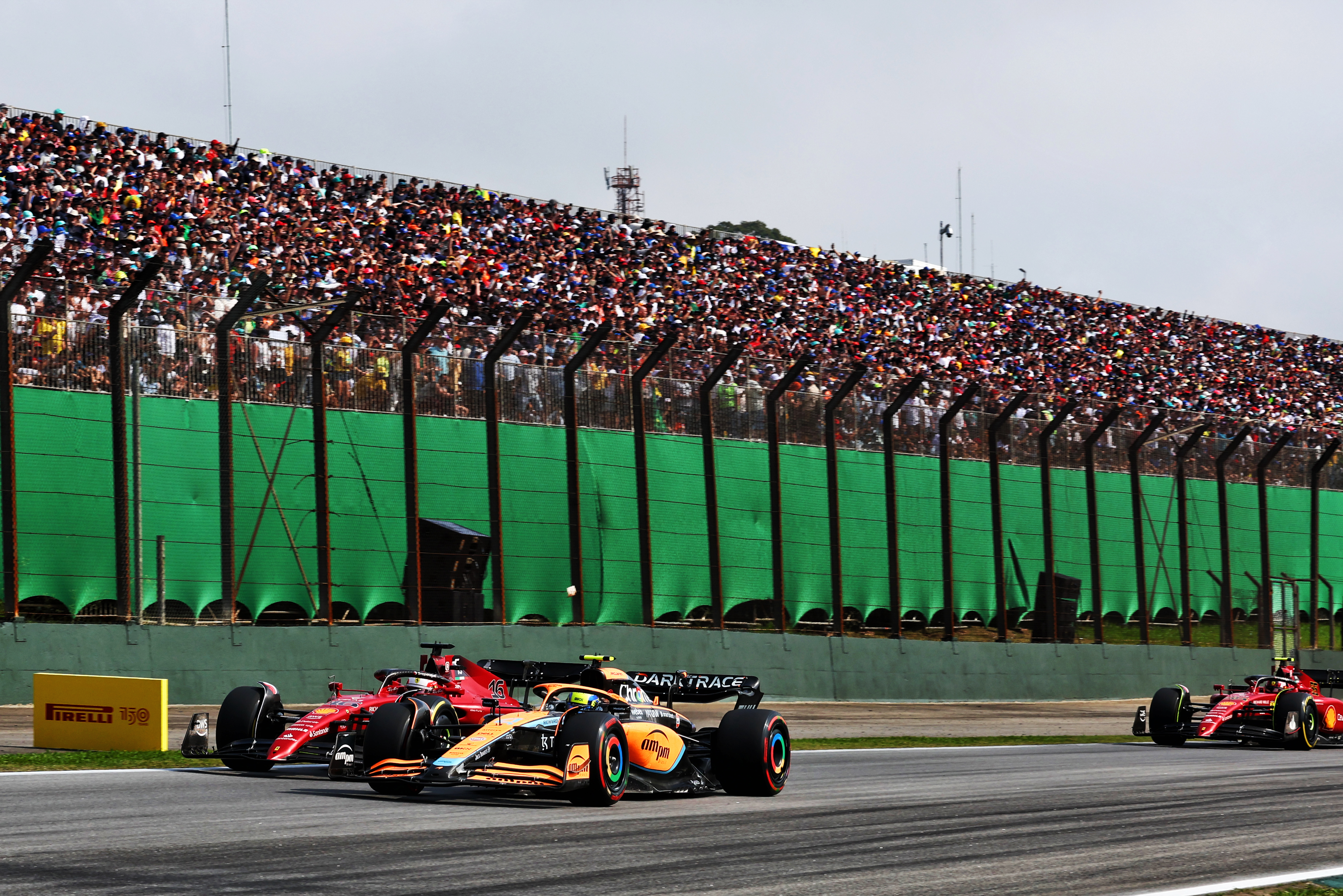 In the grand prix Norris was up to third for a very brief moment when Lewis Hamilton and Max Verstappen collided after a safety car restart, but then had a collision with Charles Leclerc later on that lap that earned him a five-second time penalty.
He was tracking for a minor points finish after that but an electrical problem curtailed his day with 20 laps to go.
"I was in a pretty bad way [on Saturday]," Norris said after the grand prix. "I'm a bit better today, I mean I didn't do a lot of the race.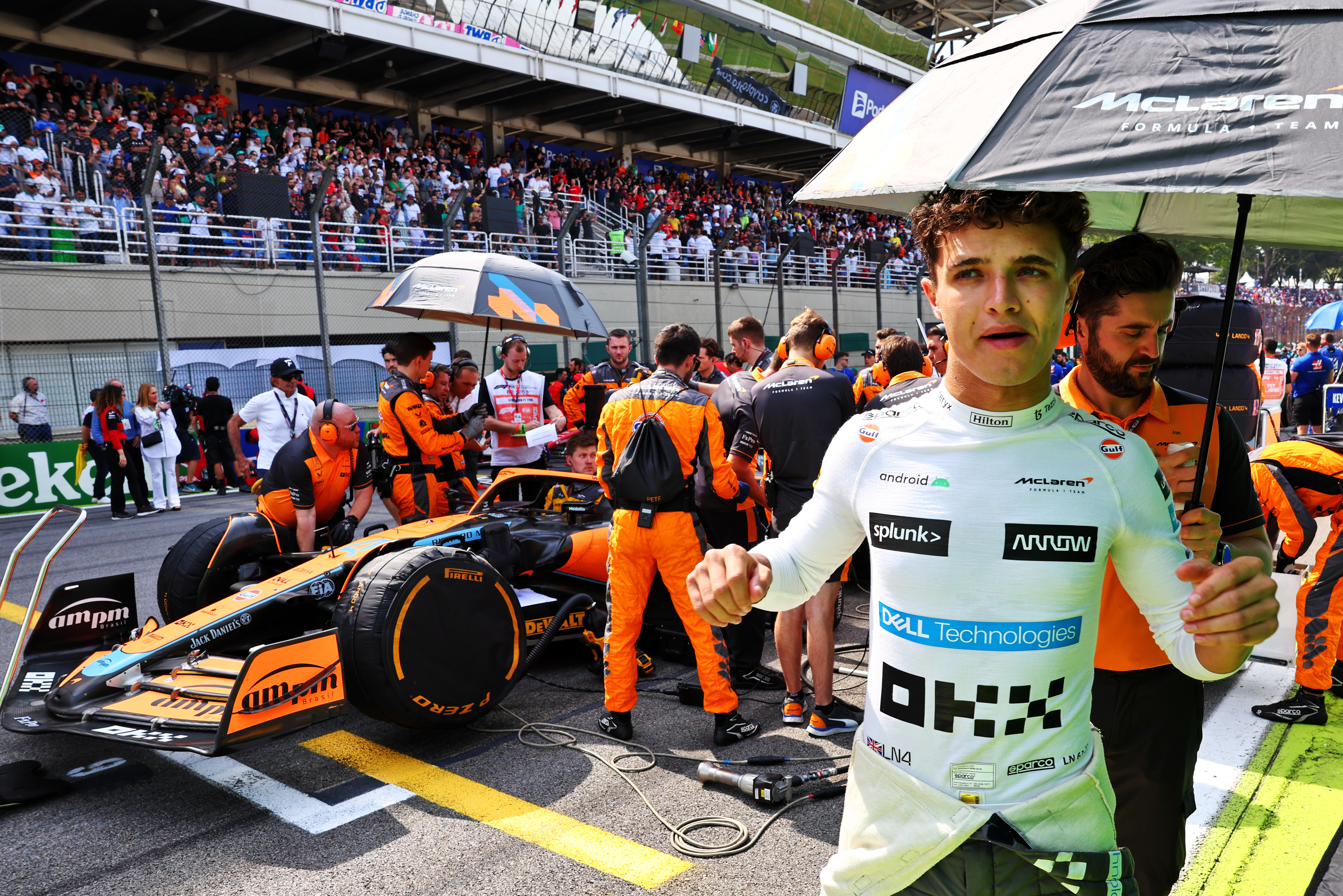 "I got to a point where I did start to struggle a bit physically, but then my race was over.
"I'm OK, I'm getting better every day, it's just the last day took its toll on me.
"Especially from Thursday, I didn't eat for two days, I didn't drink for two days, I lost 3.5kg, almost 4kg in weight. I really struggled a lot.
"Everyone thought I was fine after Friday because I just did a good job and we were quick, but it was quite the opposite. I just need to recover for next weekend [the Abu Dhabi season finale]."
Norris's early retirement came as something of a relief, even though he was obviously disappointed to lose valuable points in McLaren's fight with Alpine for fourth in the constructors' championship.
With Alpine securing 14 points for fifth- and eighth-place finishes with Fernando Alonso and Esteban Ocon respectively, McLaren has fallen to 19 points behind Alpine ahead of next weekend's Abu Dhabi finale.
"Already today I was a bit better, I could have a bit of food in me before the race, I could get some fluids in me which is probably the most important thing on such a hot day," Norris explained.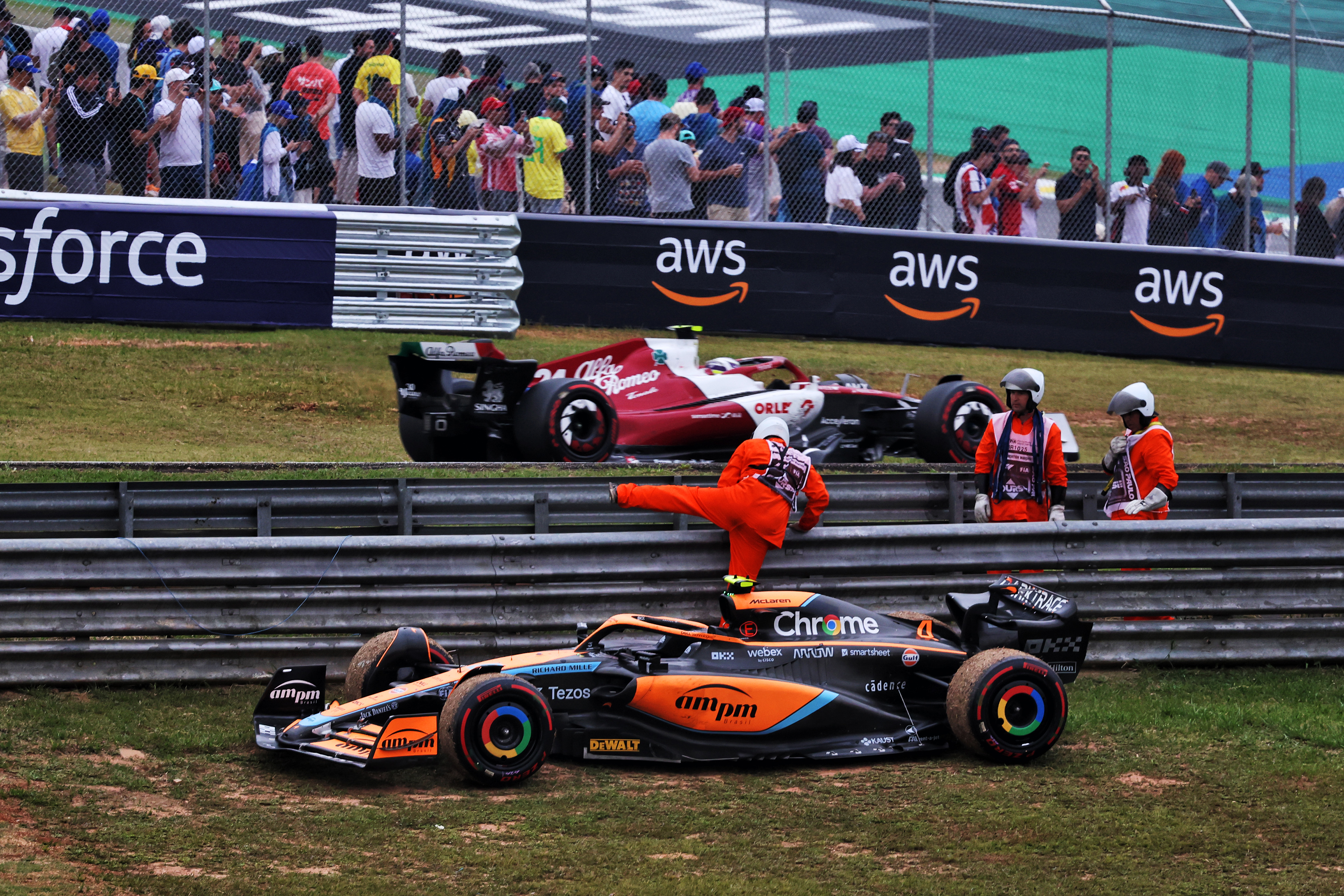 "I'm sure if I didn't break down and I made the end of the race I'd be in quite a bad condition. So in a way I'm lucky I didn't, but it was also a shame."
Norris does not believe his illness affected the result, although it did make him drive differently at times.
"The first one was FP1 on Friday where there was just so much going on in my brain, like I wasn't getting out of the way for people very well," Norris said, when asked by The Race how it affected his driving.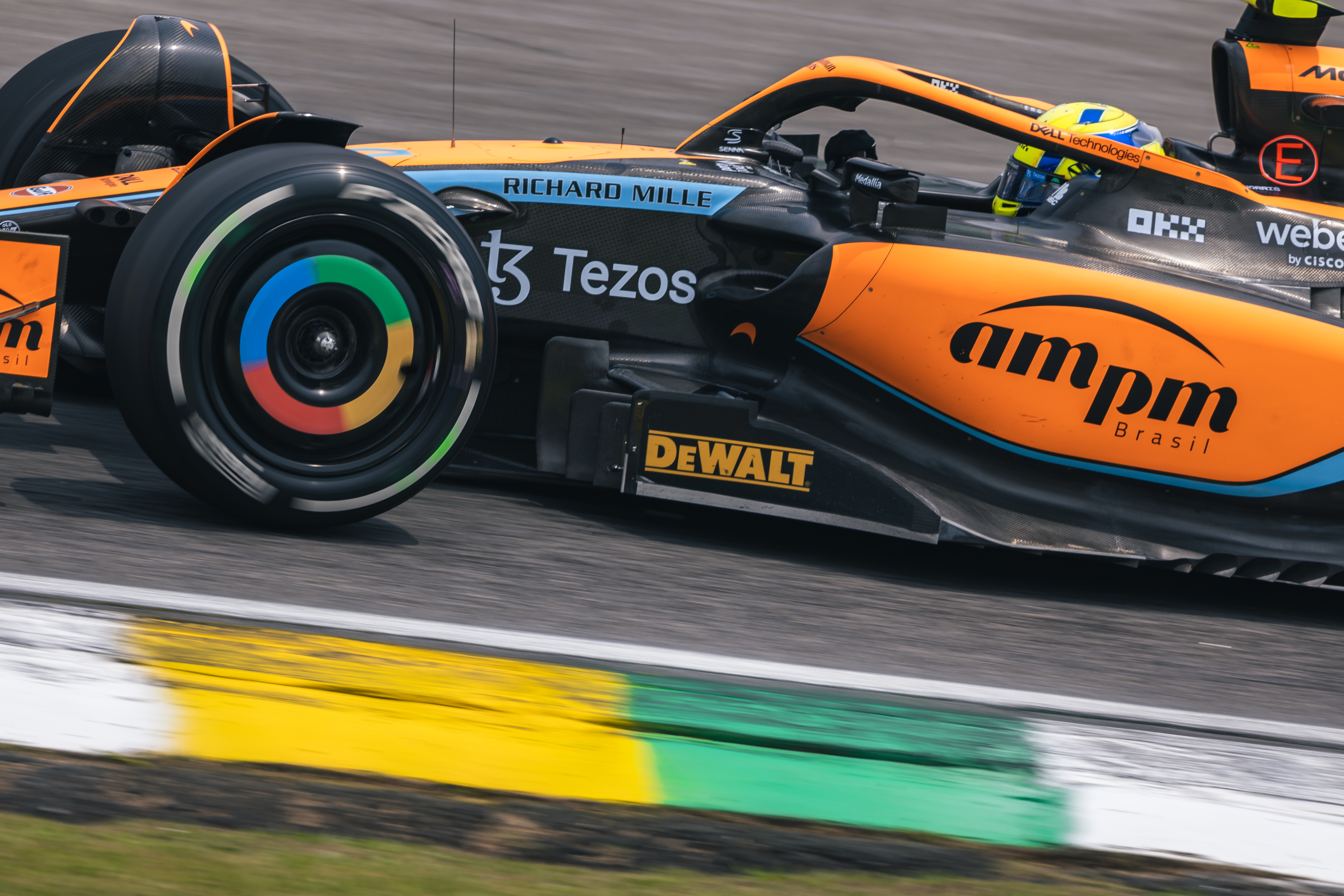 "Just small things. I don't think it cost me anything today, we were just very, very slow.
"Even yesterday [in the sprint] it didn't gain me anything, it didn't lose me anything.
"Maybe on Friday in qualifying there were some little mistakes and just judgements, but I always felt when I was in the car and on my lap, especially a qualifying lap, I could do what I needed to do.
"But longevity [was difficult] by the end of the sprint race, I was in very bad condition."
Norris said he wouldn't have raced if he'd felt as unwell as he did on Thursday and praised the doctors who came to his hotel to treat him as well as his McLaren team.
"Everyone gave me as much support as they could," he said.