The major upgrade package that Williams introduced at the British Grand Prix earlier this year will form the "baseline" for the design of its 2023 Formula 1 car.
Williams began the 2022 season with the least competitive car on the grid as Alfa Romeo and Haas – which it beat in 2021 – climbed the order while Williams remained at the back of the pack.
The team only reached Q2 twice in the first nine races before its long-awaited upgrade package arrived on Alex Albon's car at Silverstone.
The major package marked a stark departure from its launch concept after the team realised that it was unable to run the car as low and stiff as required.
Bar Haas, Williams was the last team to bring a significant upgrade to its 2022 car as it required time to understand why its launch concept didn't work and ensure it was laying a solid foundation for its 2023 design.
Asked by The Race's Mark Hughes whether it means its direction for 2023 is now locked in, Williams head of vehicle performance Dave Robson replied: "I don't think it quite means that yet.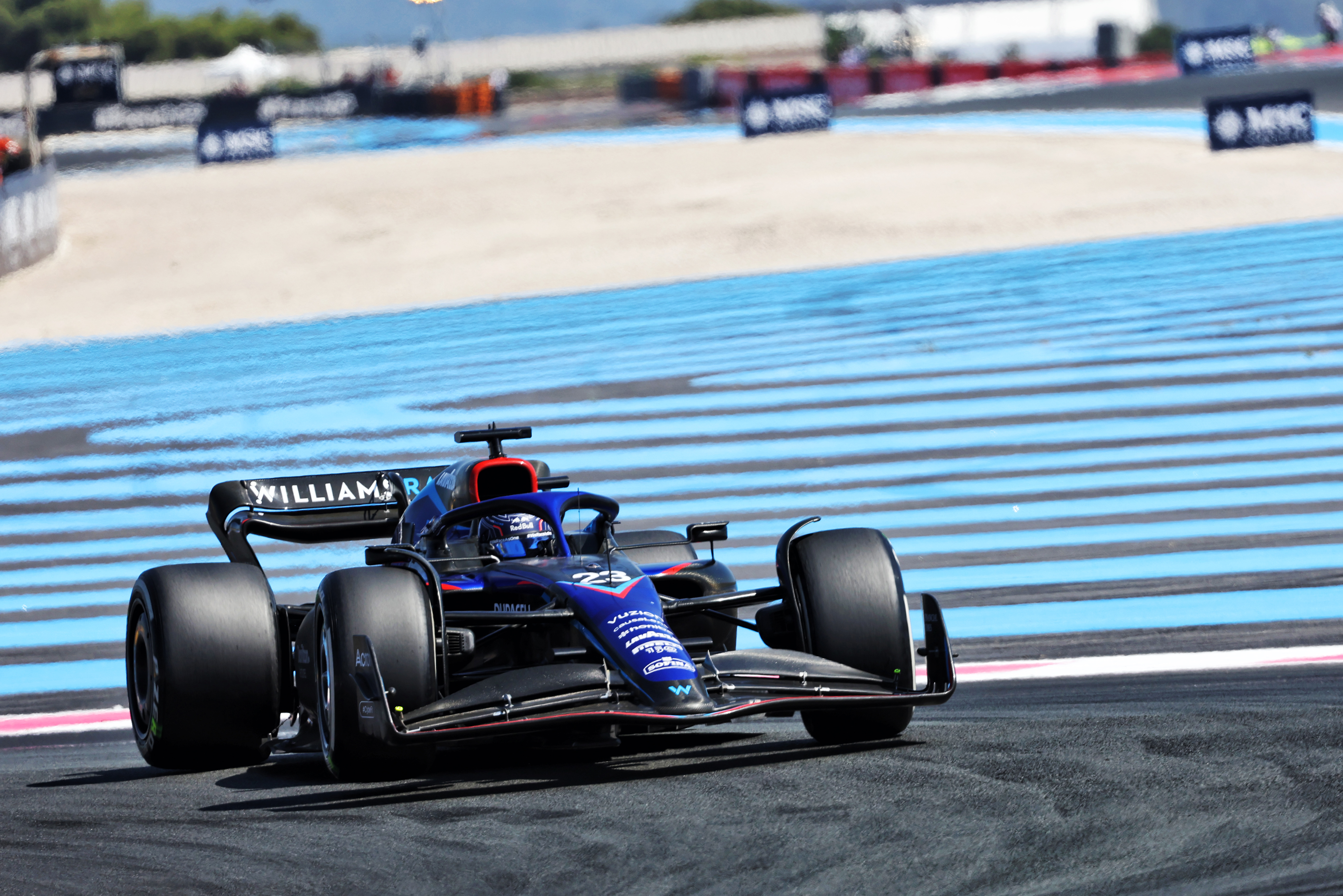 "But we're hoping to at least develop this. Hopefully, it won't look much like this. It will evolve quite a lot by January, or February time.
"But I think, in terms of the change direction from where we were, where the launch car was, this hopefully sets the baseline from which the 2023 car will evolve."
With the rules remaining relatively stable for 2023, teams – particularly those with smaller budgets – can evolve their 2022 designs to produce their 2023 cars if they can find a good baseline.
Williams's upgraded package had a disrupted first couple of weekends with weather affecting running at Silverstone while the sprint race made the Red Bull Ring weekend something of an outlier.
The upgrades arrived on Nicholas Latifi's car at the French GP where the team finally had both its cars running the first (and likely last) major 2022 update.
Neither driver has been able to add to the tally of three points that Albon accumulated with canny drives in Melbourne and Miami, and the team is firmly at the foot of the constructors' championship with a 17-point bridge to ninth-place Aston Martin.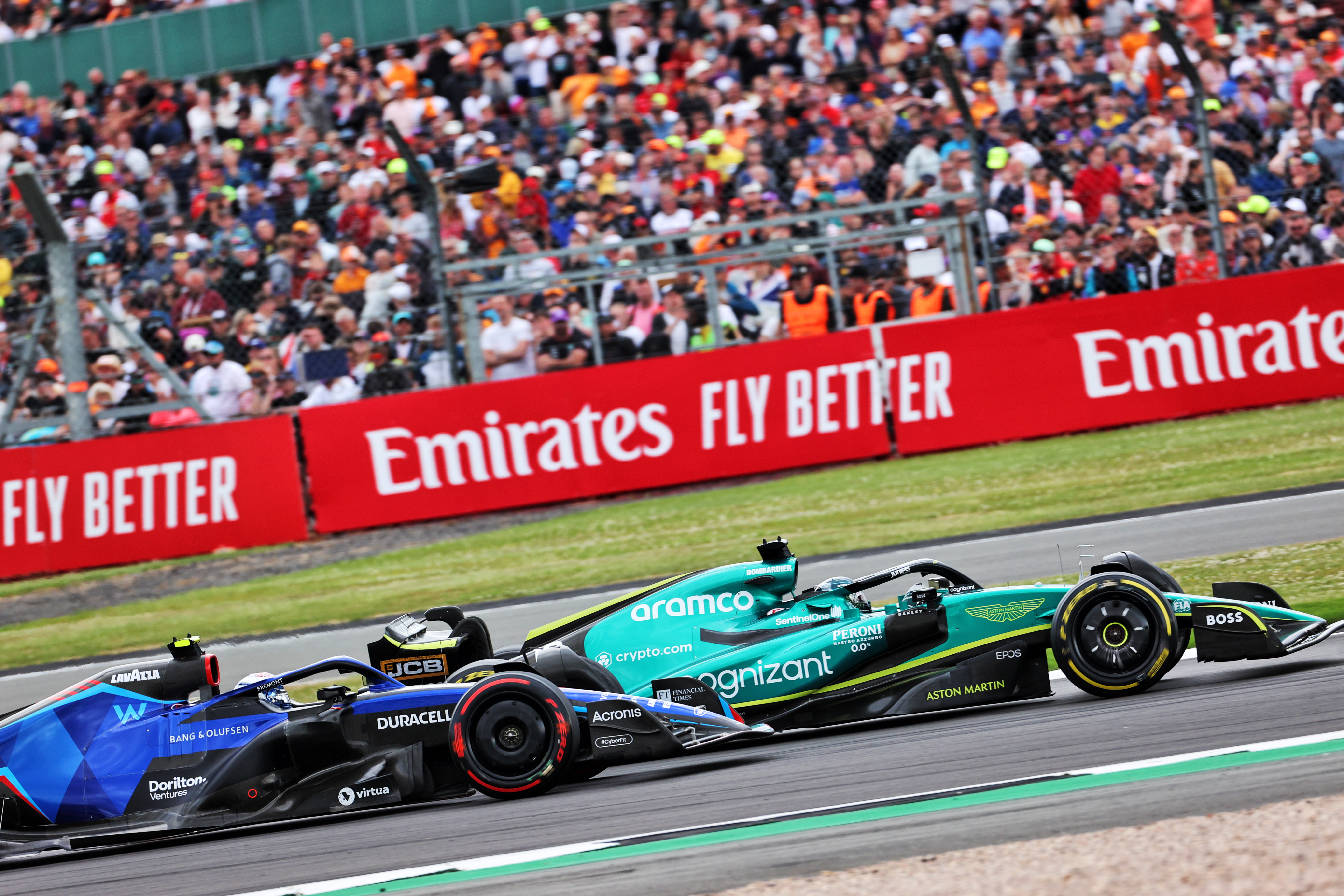 It's clear that Williams is yet to properly exploit the potential of its new package as Albon was a tenth away from making it into Q3 in Austria and Latifi threatened a qualifying upset in Hungary before a mistake left him last on the grid.
The package moved Williams away from the Mercedes-style narrow-sidepod design that it began the season with, to a more conventional sidepod route – 'in the direction of Red Bull', as Albon himself described.
Like any team, Williams assessed what its rivals were doing but was keen to properly understand the correct philosophy and how to extract the maximum from it, rather than simply copying another team's design.
"Learning and that understanding is essential, the cars are so complicated it's pretty much impossible just to copy what you can see, you've got to take inspiration from what you can see," Robson explained.
"Then [you have to] do the homework to understand why did the teams that have the faster cars go that way, and then experiment and try and make it work.
"We changed a lot on the car, but we can't change everything. So we still had to adapt the concepts we were looking at to work with what else we had. You can't change anything on the chassis so we had a few restrictions.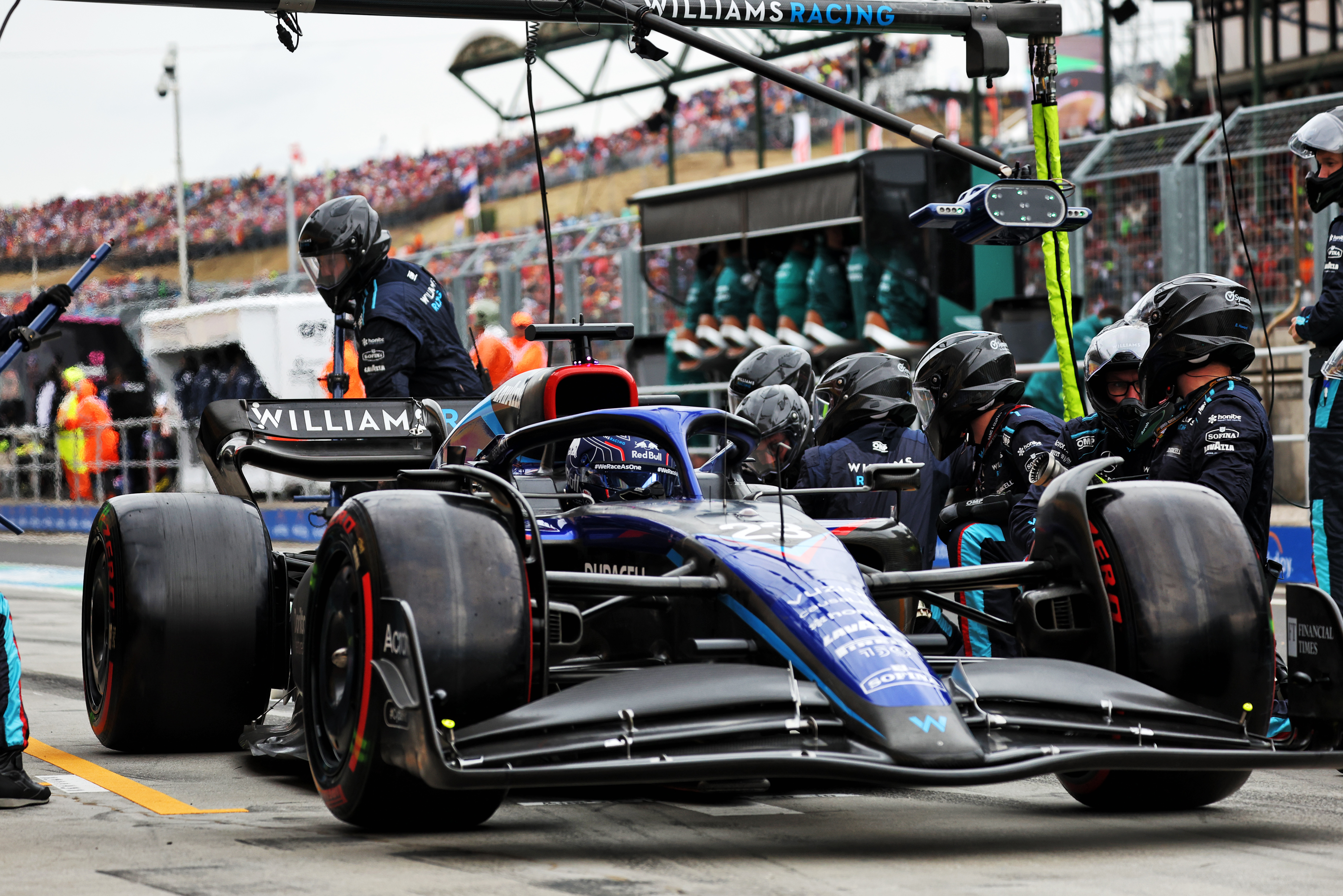 "You've got to understand what you're looking at, and make it work for you. And if you don't do that, I don't see how you evolve from that.
"So even if you get an instant hit in performance [from a new upgrade], which is still not guaranteed, where do you go next?
"You've got to wait for everyone else before you can copy it again. So the understanding is as critical."
Albon reported a "good feeling" from his initial impression of the upgrades and said there was a strong correlation between his feedback from behind the wheel and what the team is seeing in the data.
He has also been keen to stress that extracting the maximum from this package will take time and this is going to be a long-term process rather than something that turns around Williams's fortunes instantly.
Williams team boss Jost Capito has stressed since the beginning of the year that it's not important where the team begins 2022, it's just important that it finishes the year stronger than it started it.
That much seems obviously achievable given its lowly 2022 start and the early promising signs from its upgrade, but the real test of Williams's progress and place within F1's new era is yet to come.
Its upgrade package can be a baseline for better things for Williams in the second half of 2022 and in 2023, but only if it can fully harness and understand the potential of it.