Nyck de Vries will be 28 years old when he makes his full-season Formula 1 debut next year and becomes one of the most decorated and oldest rookies in recent times.
A Formula E world champion and winner of Formula 2 and Formula Renault titles, De Vries's CV screams 'worthy of F1'. And he is. The few arguments against AlphaTauri signing him for 2023 have nothing to do with whether he has earned the chance to be there.
His age and F1 inexperience make De Vries an odd choice for a team that has traditionally been a Red Bull Racing training ground for drivers within its own academy.
seat fit time for @nyckdevries 👌 welcome to Faenza! 🇮🇹 pic.twitter.com/pCHGSJNQmH

— Scuderia AlphaTauri (@AlphaTauriF1) October 14, 2022
But if a list were drawn up of the drivers in the last 10 years who deserved a shot at F1 and didn't get one, then De Vries would have been one of the first names on it. Although one of the most impressive things is that De Vries never held a grudge against that.
"There are a lot of racing drivers who would be very keen to be in the position I was before moving to Formula 1," he says.
"It's easy to be frustrated by what you don't have, but it's harder to be grateful for what you actually have."
His F1 move is a graduation many years in the making. It was never an enormous outrage that it had not so far materialised but now that it has, the journey from being barely on the periphery of F1 to a man in demand ought to be fully appreciated.
HIS UNCONVENTIONAL ROUTE TO F1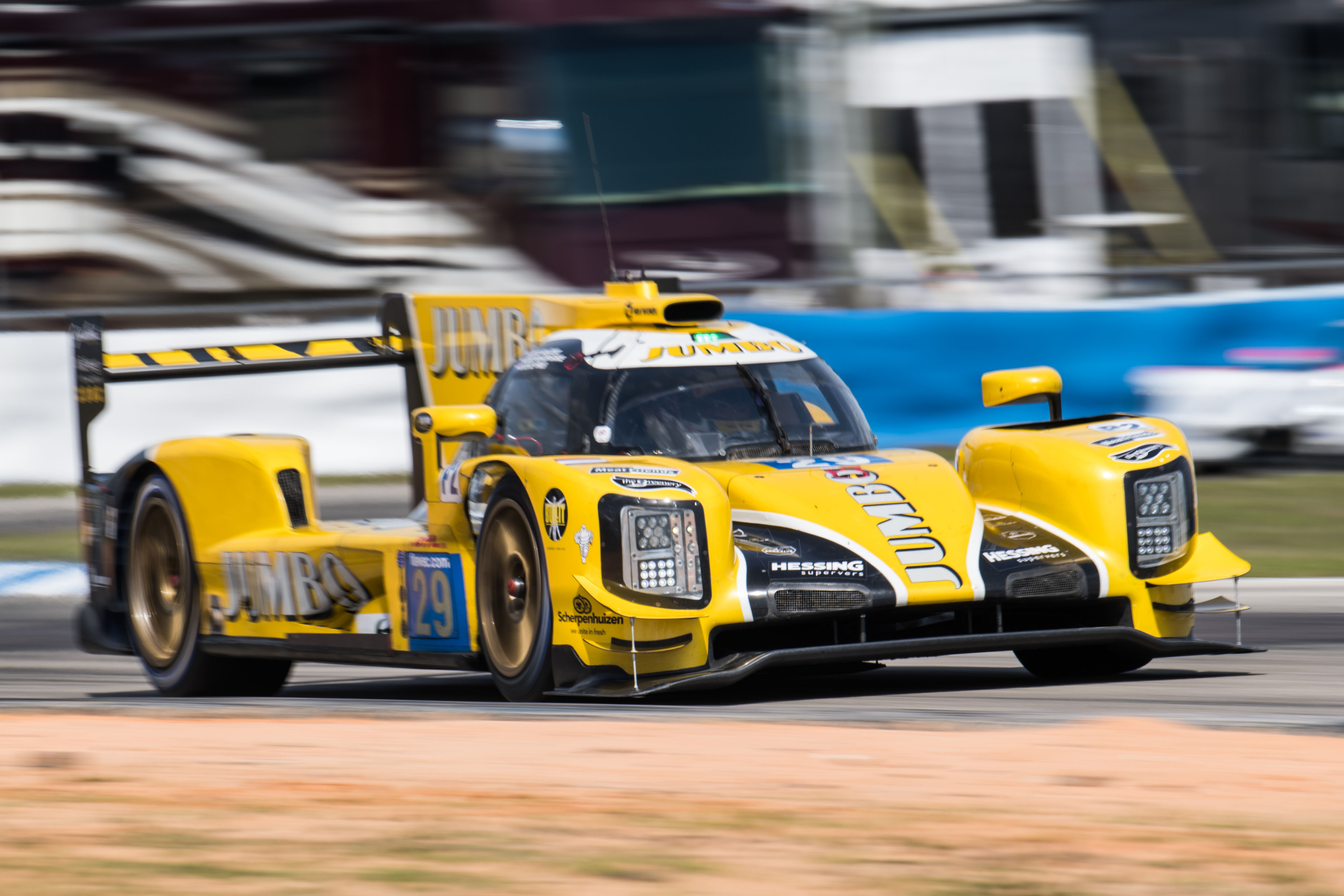 Since De Vries made his LMP2 debut while still racing in F2, his career had the air of 'single-seater-to-sportscars' convert about it.
While that may sound derisory, it needn't be. It is just a reality faced by a lot of drivers. Many start with F1 ambitions and have to switch to something else.
De Vries had bounced around too much after his third-year Formula Renault Eurocup title win. He graduated to Formula Renault 3.5, then switched to GP3, then moved to F2.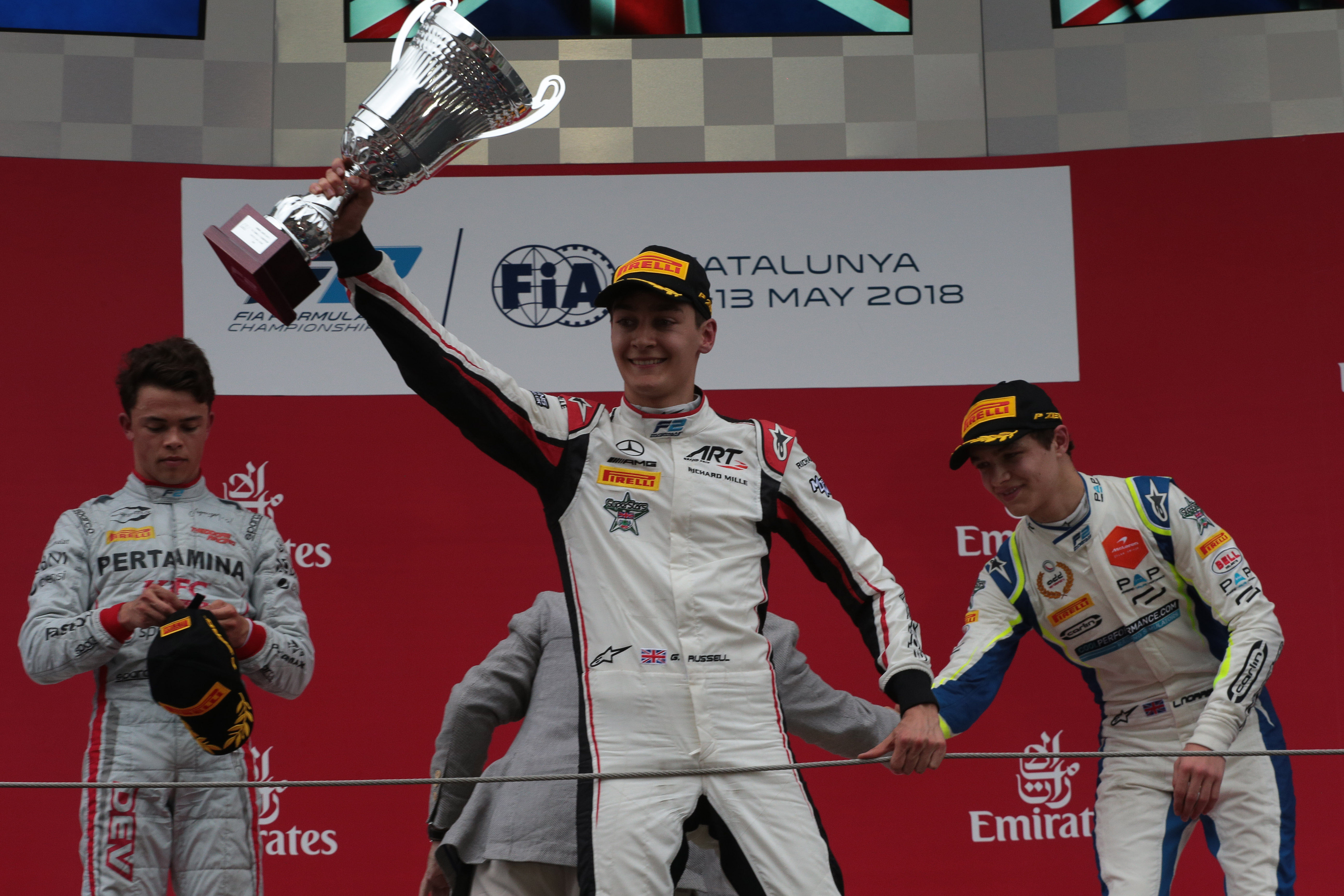 By the end of 2018 he had been beaten by rookies George Russell and Lando Norris (plus second-year Alex Albon) and career momentum was not on his side. But this is where his willingness to race anything kicked in and his foray into the World Endurance Championship led to a Toyota LMP1 test and reserve role.
At the same time, De Vries still had another F2 season in him. He won the title at the third attempt and stayed in single-seaters by driving for Mercedes in Formula E, dovetailing this with LMP2 race commitments in the WEC and European Le Mans Series and being a reserve driver for Mercedes in F1.
"I will admit that there were certain times in my career where I thought it was very unlikely for me to still get a chance, especially when I had moved into a different direction in sportscars and Formula E," says De Vries.
"It was not a common path towards Formula 1. But somehow I always kept a kind of foot between the door."
That attitude finally paid dividends this year in F1, when the championship introduced a new rule that required teams to run a 'rookie' in two Friday practice sessions over the course of the season.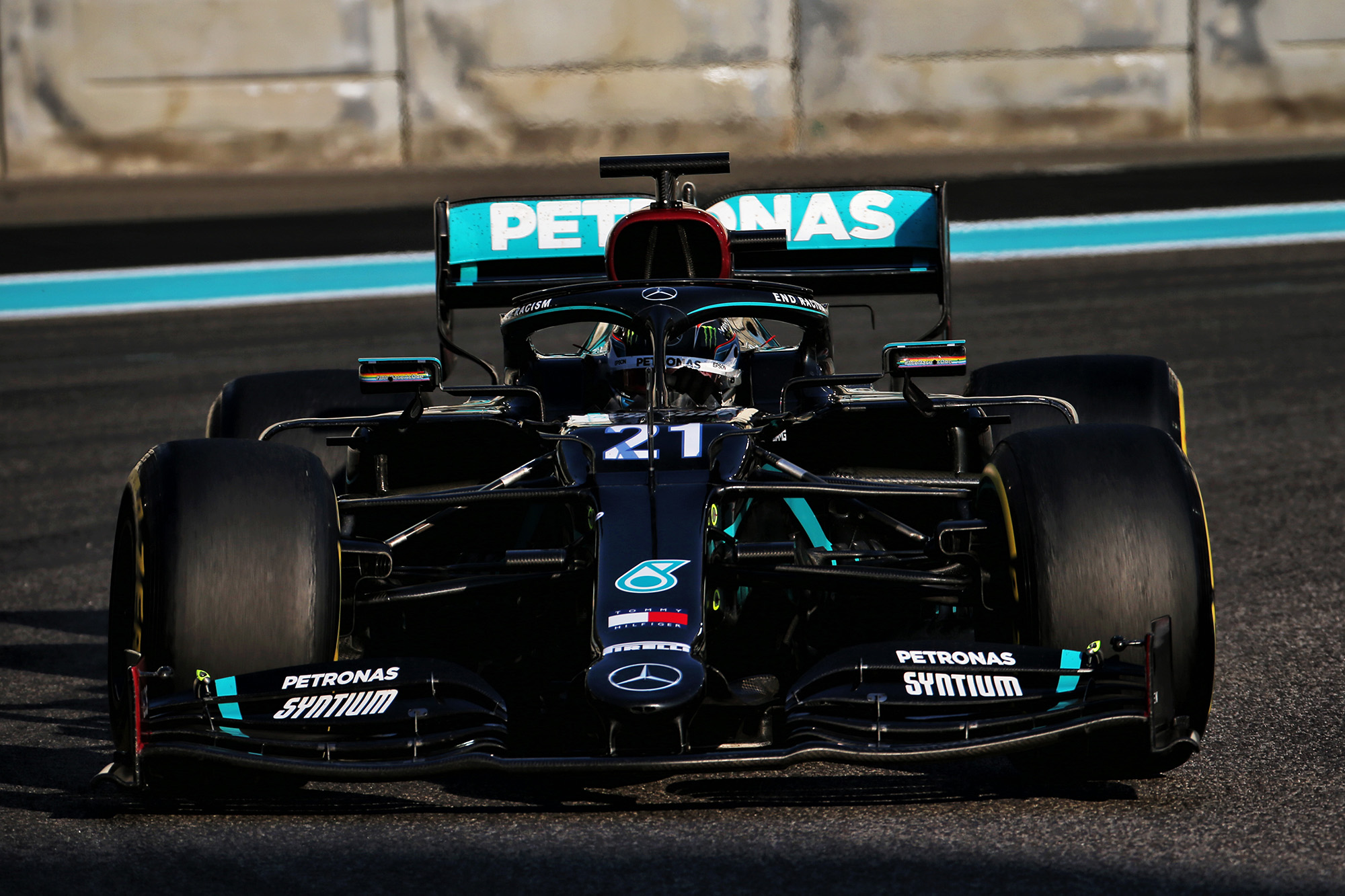 De Vries only made his F1 debut at the end of 2020 in a test with Mercedes in Abu Dhabi. This year he has driven the 2022 Mercedes, Williams and Aston Martin cars. In fact, 24 hours before he hopped in the Williams on Saturday morning to contest the rest of the Italian Grand Prix weekend as a late substitute for the unwell Albon, De Vries was driving for Aston Martin in FP1.
One thing that might be said of De Vries is that he has never looked down on any opportunities. He's embraced everything and consistently drawn praise from every F1 team for his attitude, professionalism and ability.
When the stars aligned at Monza and Williams threw him in for his F1 debut, there was almost universal respect and appreciation in the paddock for the fact De Vries got his chance – and made the most of it, scoring points to cap a remarkable stand-in appearance.
"What really defines my career is I've always taken every opportunity that came my way," he reckons.
"I mean, I already started WEC racing when I was in Formula 2. I even raced ELMS for G-Drive, and participated in different races. I jumped in Le Mans at the very last minute this year and I just love racing.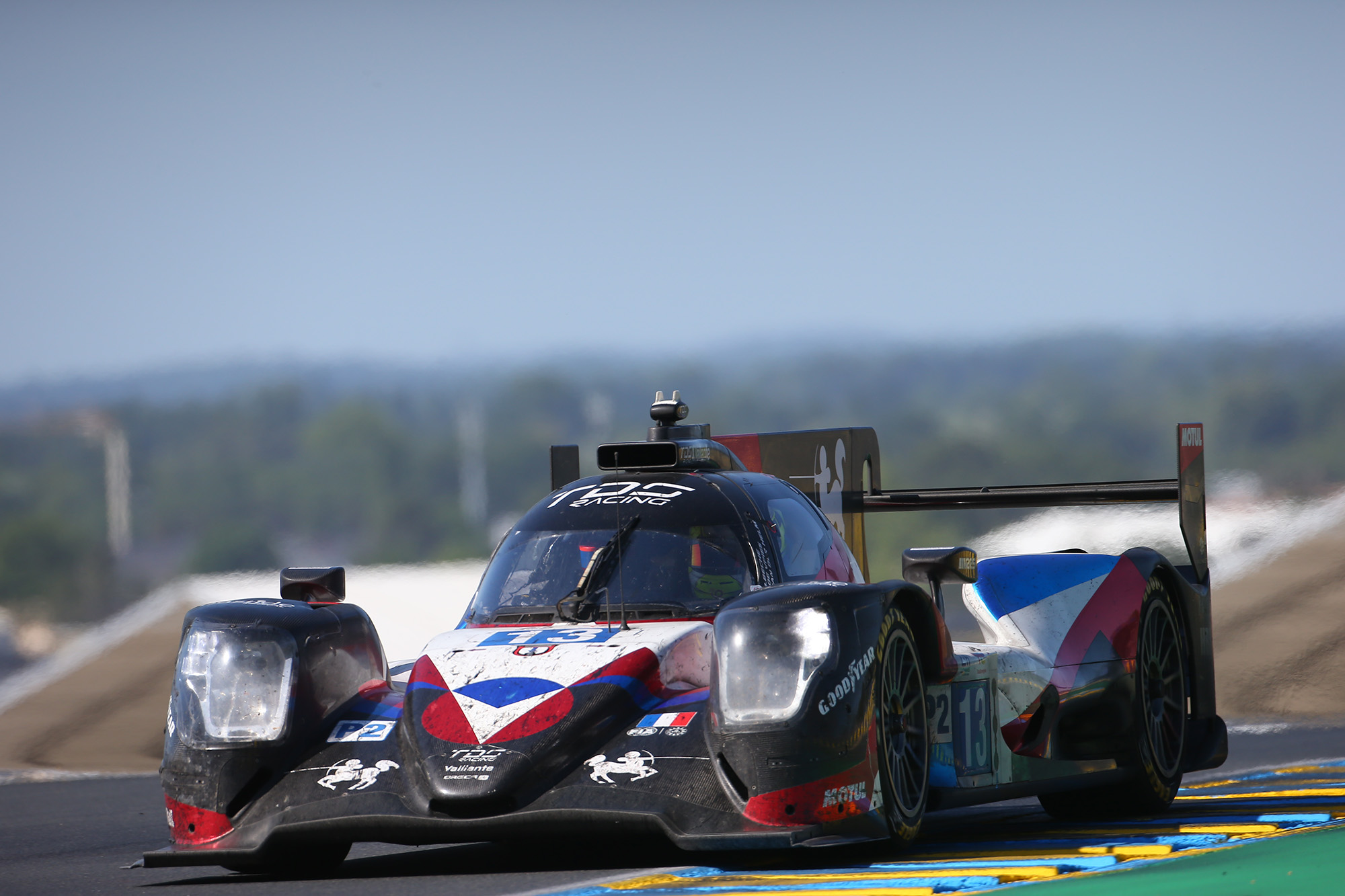 "That kind of defines how my path has gone, and on top of that I was always very grateful for my opportunities outside of Formula 1.
"Every opportunity that came I tried to capitalise and make the most of it. And I think the Monza weekend just showed that.
"Everything came together and I am extremely grateful for that."
HOW ALPHATAURI BECAME 'OBVIOUS' CHOICE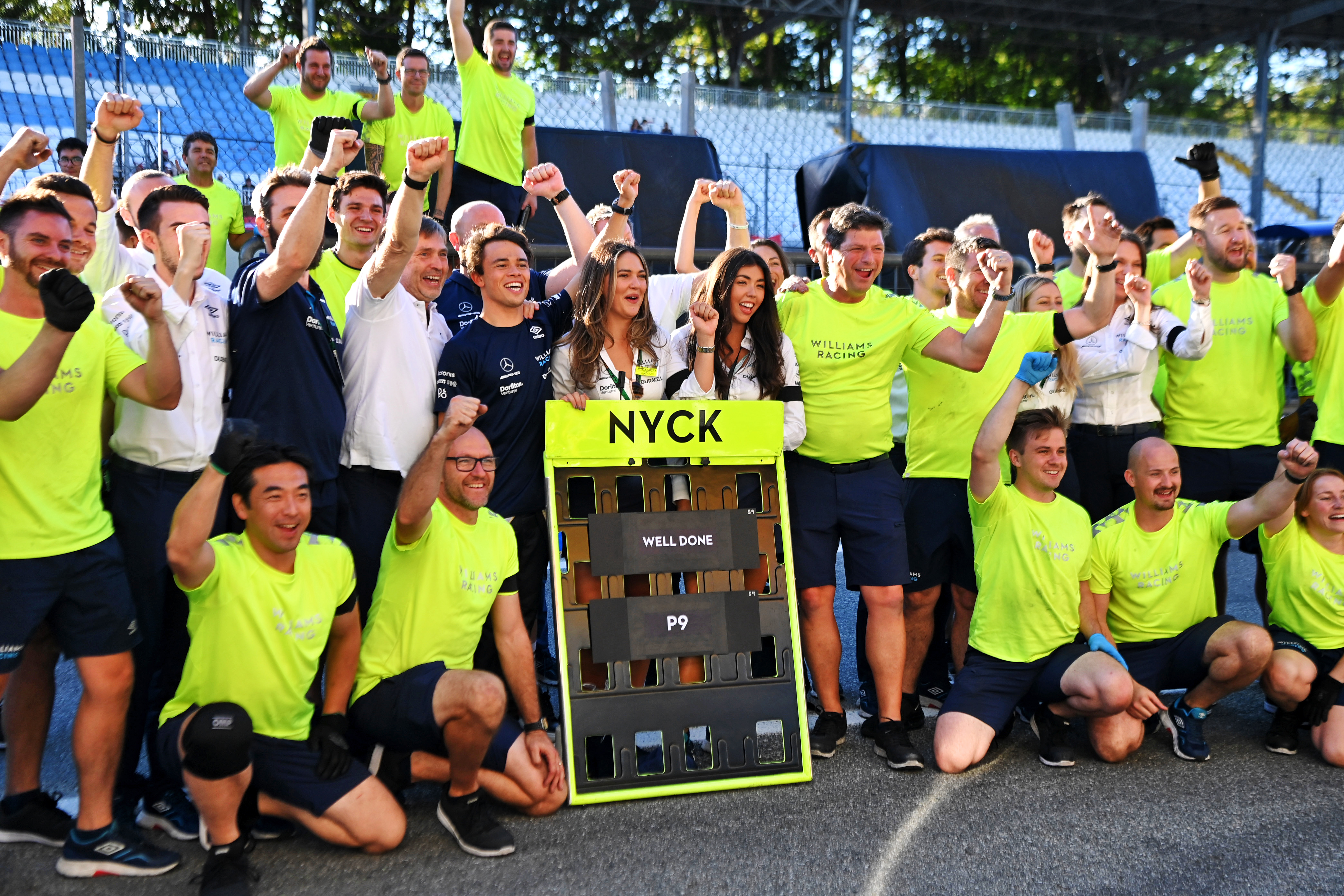 After that weekend, De Vries's stock went through the roof. He was already a serious contender for the 2023 Williams drive and had been on Alpine's radar too. Then, against all expectations, Red Bull entered the frame.
Suddenly the driver who had stepped into car racing as a karting prodigy, zig-zagged through the single-seater ranks and carved out a career beyond F1 was being courted by three F1 teams. It has been a whirlwind couple of months and De Vries is trying to take it in his stride.
"I still feel like I'm very young – and I still look very young, which helps! – but I am a little bit of a late bloomer in life in general," De Vries jokes.
"I think a little bit of experience and maturity helps and obviously this is slightly new, but at the same time, I am very well aware that this industry is all about performance and competitiveness.
"I'm enjoying the moment. I'm not so conscious of the fact that I am living my childhood dream."
The Monza weekend was key to attracting Red Bull's attention. Helmut Marko loves it when a driver is thrown into the deep end and just starts swimming, so De Vries could not have been more impressive in that regard.
He still needed circumstances to play in his favour – the Fernando Alonso/Oscar Piastri driver market madness that created a vacancy at Alpine, Alpine consequently wanting to sign Pierre Gasly, and Gasly's own tense relationship with Red Bull that meant he was almost certainly going to walk away at the end of 2023 anyway when his contract expired.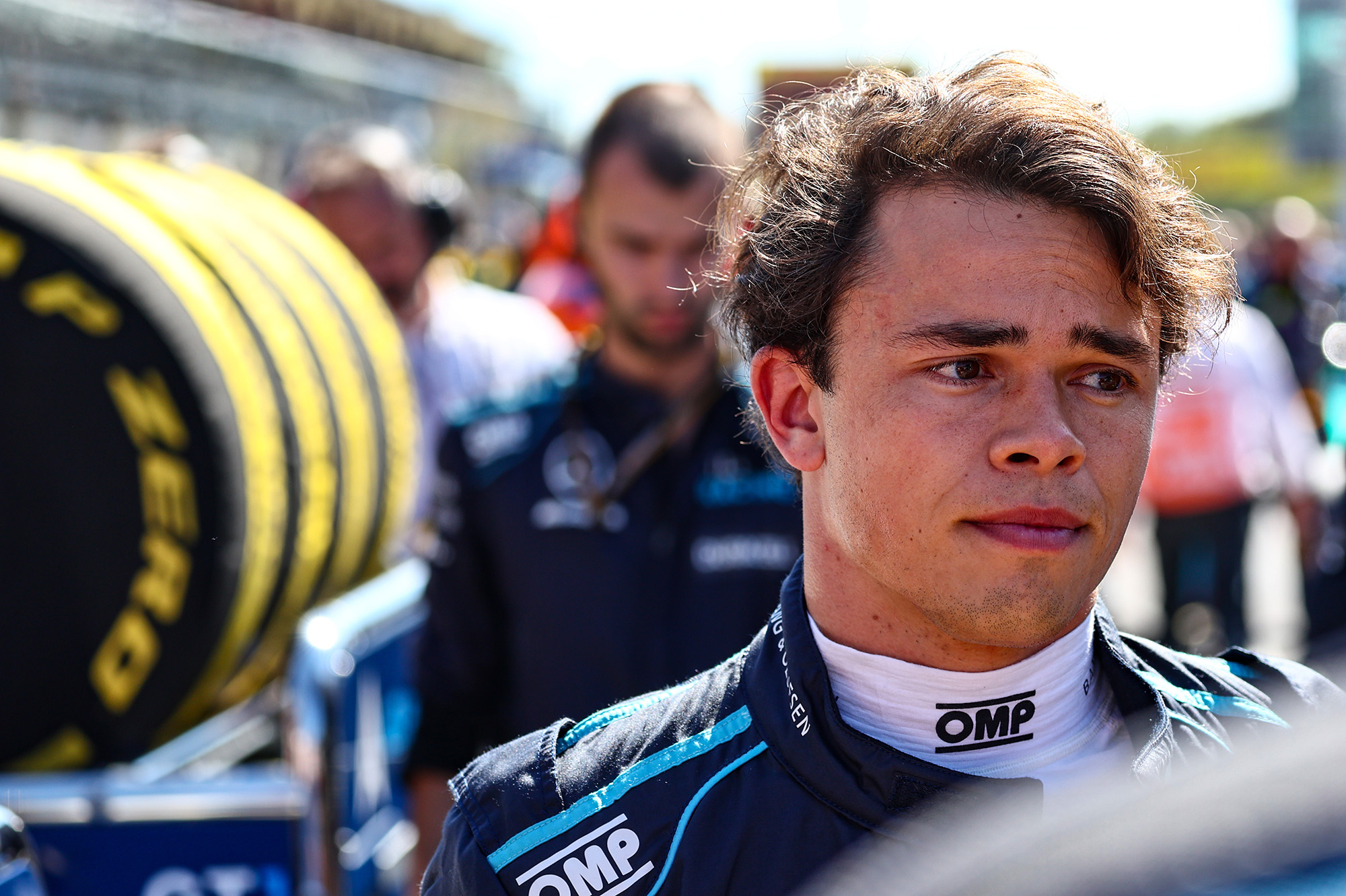 That created the situation that gave De Vries the AlphaTauri shot. Suddenly, the man whose F1 chance had long since passed actually had a choice about what to do for 2023.
"The best decision will always become obvious in due course," he says.
"So when you are in such a silly season, and you have conversations with several teams, then the best decision will always be the most obvious one. This was definitely the case.
"It's been perceived or seen as a sister team of Red Bull. They have a strong link technically and in terms of sharing resources, so I feel confident that we have a great team and structure in place to be very competitive.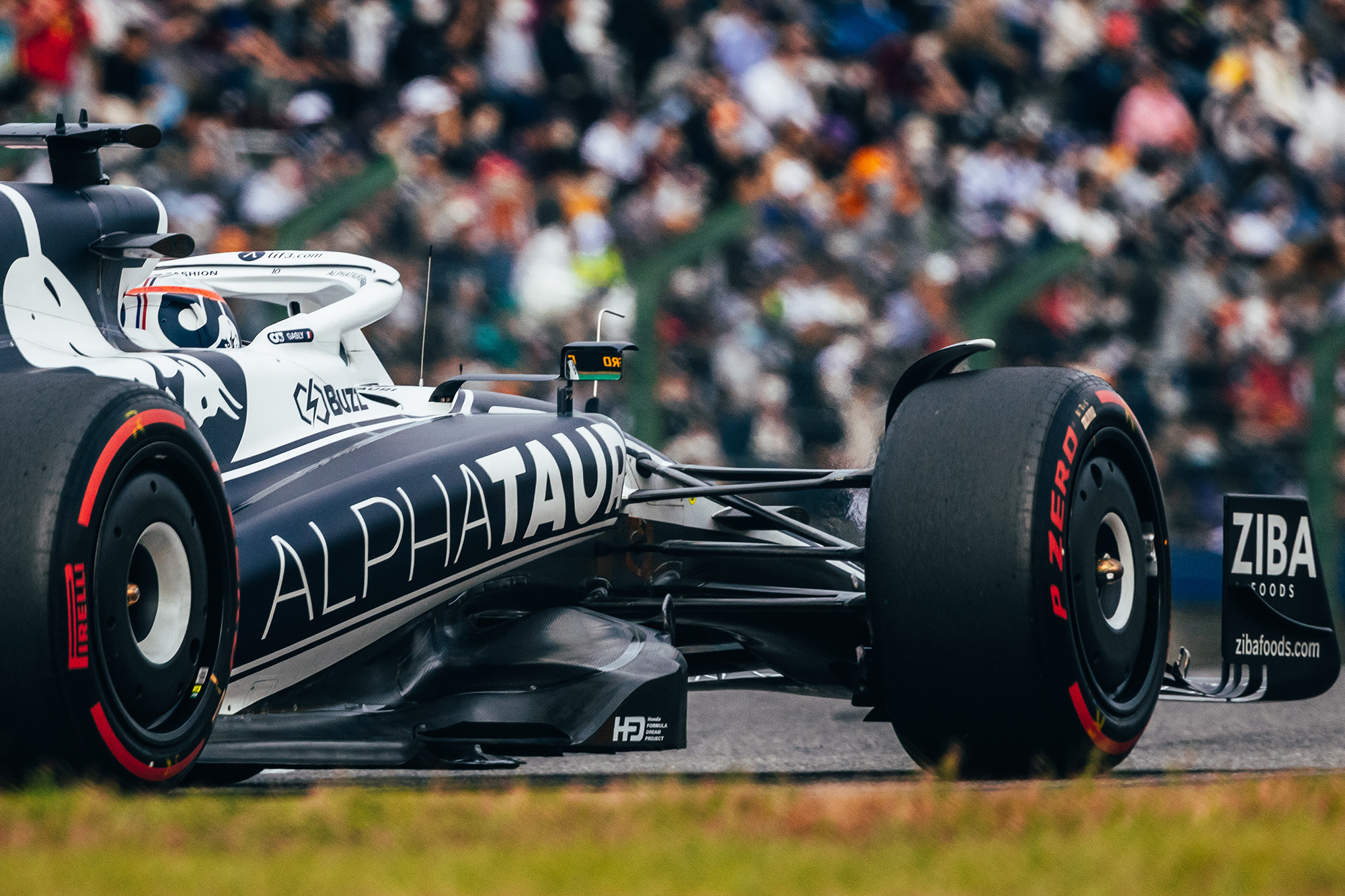 "And on top of that, it's based in Italy and there is a very strong Italian DNA. I have some history because I spent most of my youth time in Italy which always gives me a very welcoming feeling and that kind of family environment.
"I am very much looking forward to joining that."
It meant walking away from Williams, where team boss Jost Capito was a big fan and De Vries said he has a "great relationship" with the whole team.
But De Vries couldn't afford to be sentimental. He waited years for this chance and nobody should begrudge him being selfish. Williams is an interesting project but it has big question marks attached to it whereas AlphaTauri should be a better short-term prospect and, who knows, if De Vries can thrive there then perhaps a shot at Red Bull alongside his friend Max Verstappen beckons?
"I've always been very straight and open with everyone and everyone also understands that ultimately you have to look after your own interests and I have to look after my interest," De Vries says of walking away from Williams.
"I think everyone is professional enough to appreciate that. So, we have a great relationship."
IS HIS OTHER CAREER BEING RISKED?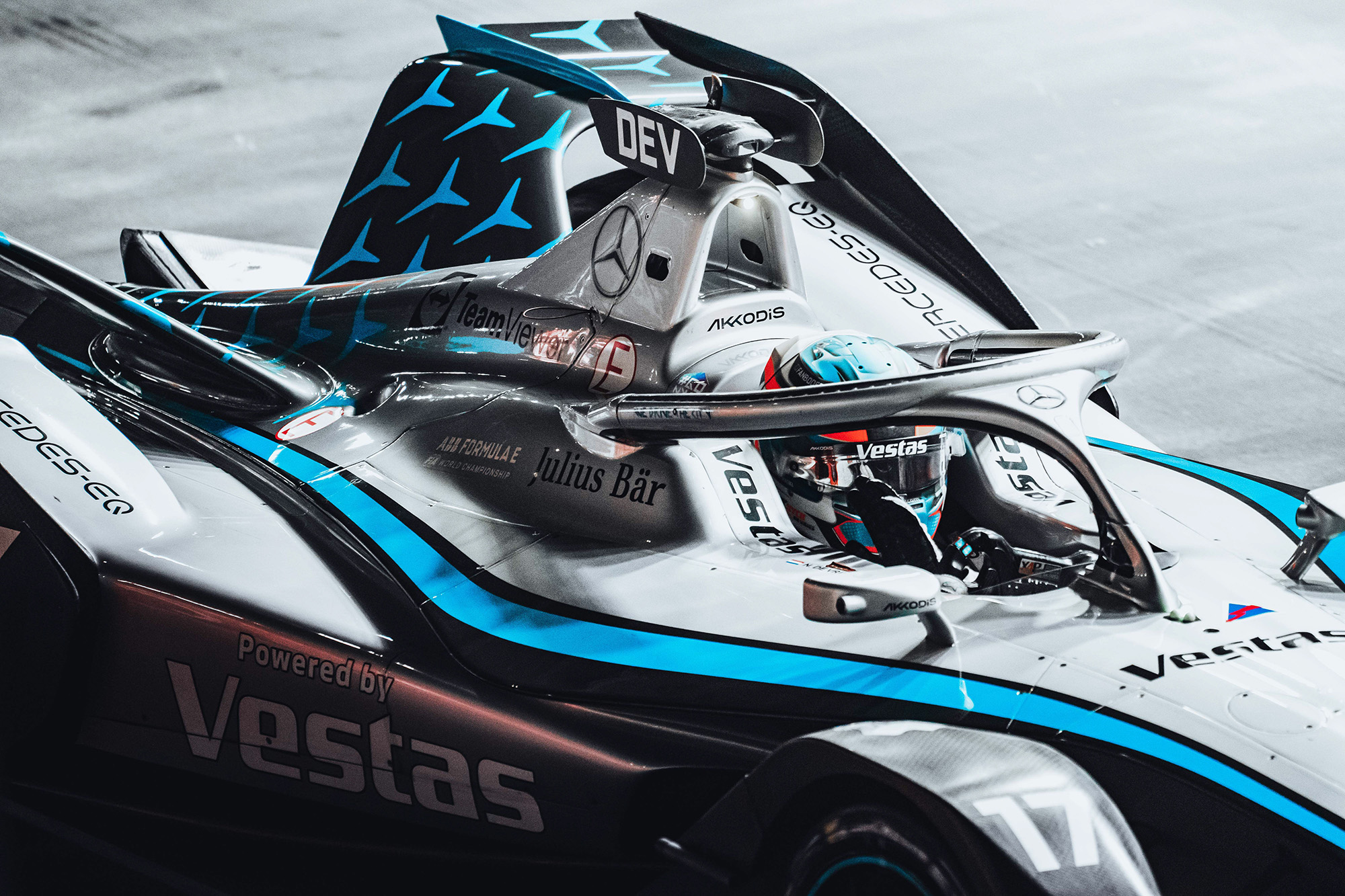 De Vries's pragmatism means he's very conscious of the fact that propelling himself into this position will mean nothing if he can't stay in F1.
The FE/sportscars combination is a popular one and De Vries was clearly making it work well as prior to his F1 opportunities this year he was believed to be in line for a Toyota Hypercar race seat and a switch to the Maserati FE team following Mercedes' exit.
That's a career many drivers would envy but the appeal of F1 is such that De Vries is leaving it behind. Plus, he has a classic racing driver confidence that means his mind is on making a success of F1 rather than worry about what he risks losing by making the switch.
"Every young driver shares the same dream and goal and that is ultimately to become a Formula 1 driver," he says.
"And even though at some points in my career it was maybe a little less likely, I had never given up on the dream.
"Luckily, I was able to establish myself a little bit outside of Formula 1 in both endurance and Formula E. But at the same time, this was still something that I was very much pursuing. Hence why I've been strongly juggling for the last 12 months to see and to guide my direction.
"It's in my hands. If I perform and I do a good job, there is nothing to worry about. And that counts in any other championship and in any other environment.
"I am pretty relaxed about it and I'll give it everything I have and we'll see where it goes."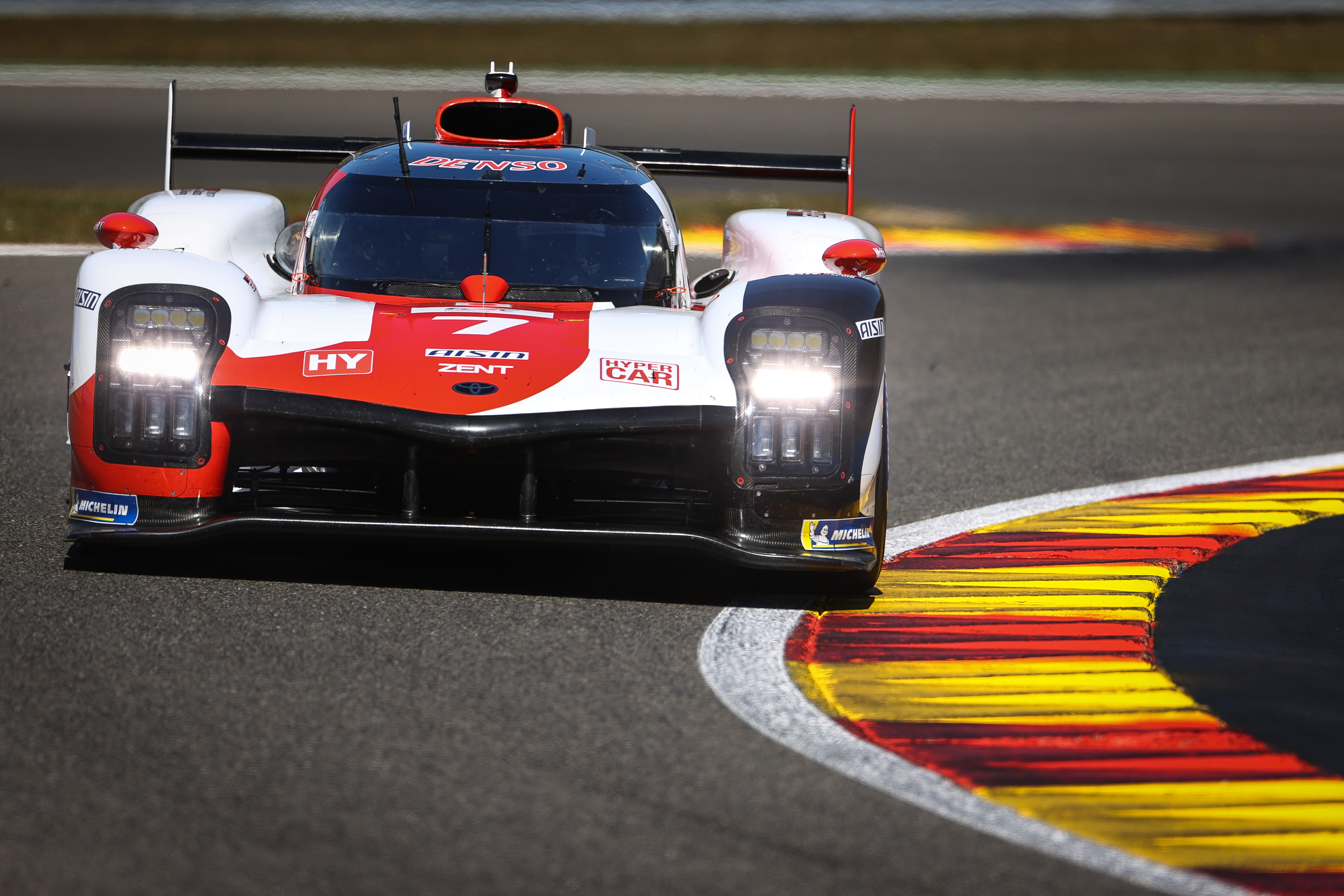 The insurance De Vries has is that while a driver's career window in F1 can be extremely small, FE and sportscar racing in particular can extend careers. There are many high-level drivers in both championships well into their 30s, or even older. Some switched from F1, some never got the chance.
The point is, with all due respect to those disciplines, De Vries can go back there after F1 if it doesn't work out.
"Formula 1 opportunity is once in a lifetime and this is something that I've been dreaming of my whole life," he says.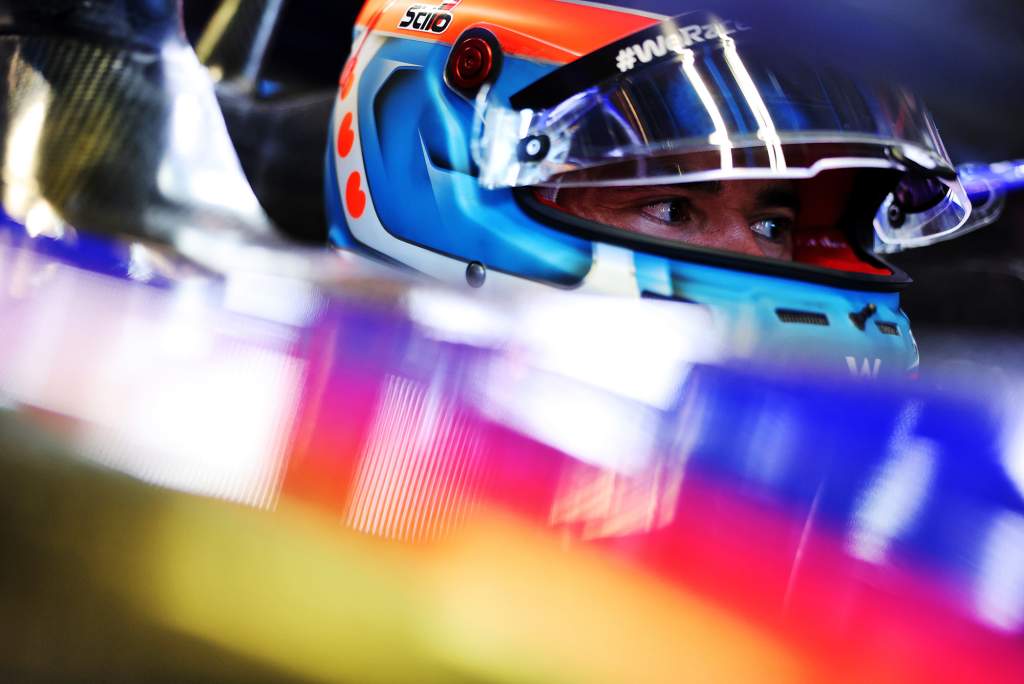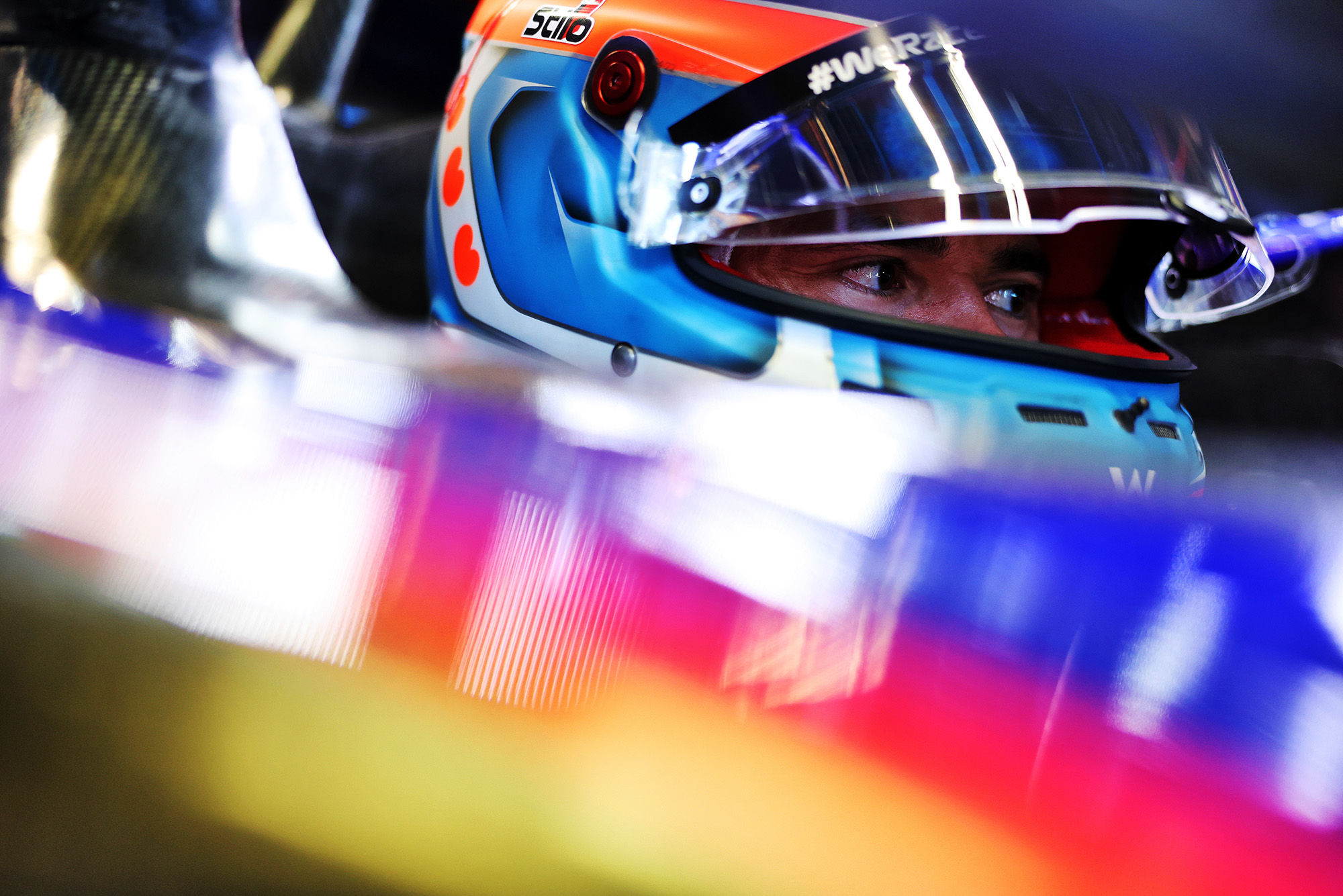 "And at the same time, when you progress as a junior from F2 to Formula 1 you might find it slightly harder to find some career outside of Formula 1 because you are less prepared for it in a way – because you've just done the Formula 1 route.
"Fortunately, I've already done a lot of racing outside of Formula 1, so I'd like to think that at least people know what I'm capable of in championships outside of Formula 1.
"But I'm not going to think that way. I'm going to make sure we succeed here."