That difficult second season brought Mick Schumacher's F1 career at least to a hiatus.
His sophomore year in F1 in a much more competitive Haas, this time with a known quantity of a team-mate in the form of Kevin Magnussen, brought his performance into sharper focus than when he'd comfortably dominated fellow rookie Nikita Mazepin in an uncompetitive car in '21.
The greater feasibility of good championship points from a car capable of qualifying in Q3 on a good day meant he was in a much more demanding environment than before. What resulted, as he pushed hard – very aware that he was being measured against the performances of Magnussen – was a series of expensive accidents which ultimately lost him the drive for '23.
That said, his season was not without its moments of promise and he was on occasion able to run ahead of his quick and vastly experienced team-mate. He had credibility as an F1 driver but not enough of it to make his inclusion on the F1 grid a given.
With a team less financially squeezed he may have been kept on, but team boss Gene Haas was unambiguous about where he set the bar, telling Associated Press in October: "I think Mick has got a lot of potential, but you know he costs a fortune and he's wrecked a lot of cars that have cost us a lot of money that we just don't have…
"Now, if you bring us some points, and you are Verstappen and you wreck cars, we'll deal with it. But when you are in the back and you wreck cars, that's very difficult."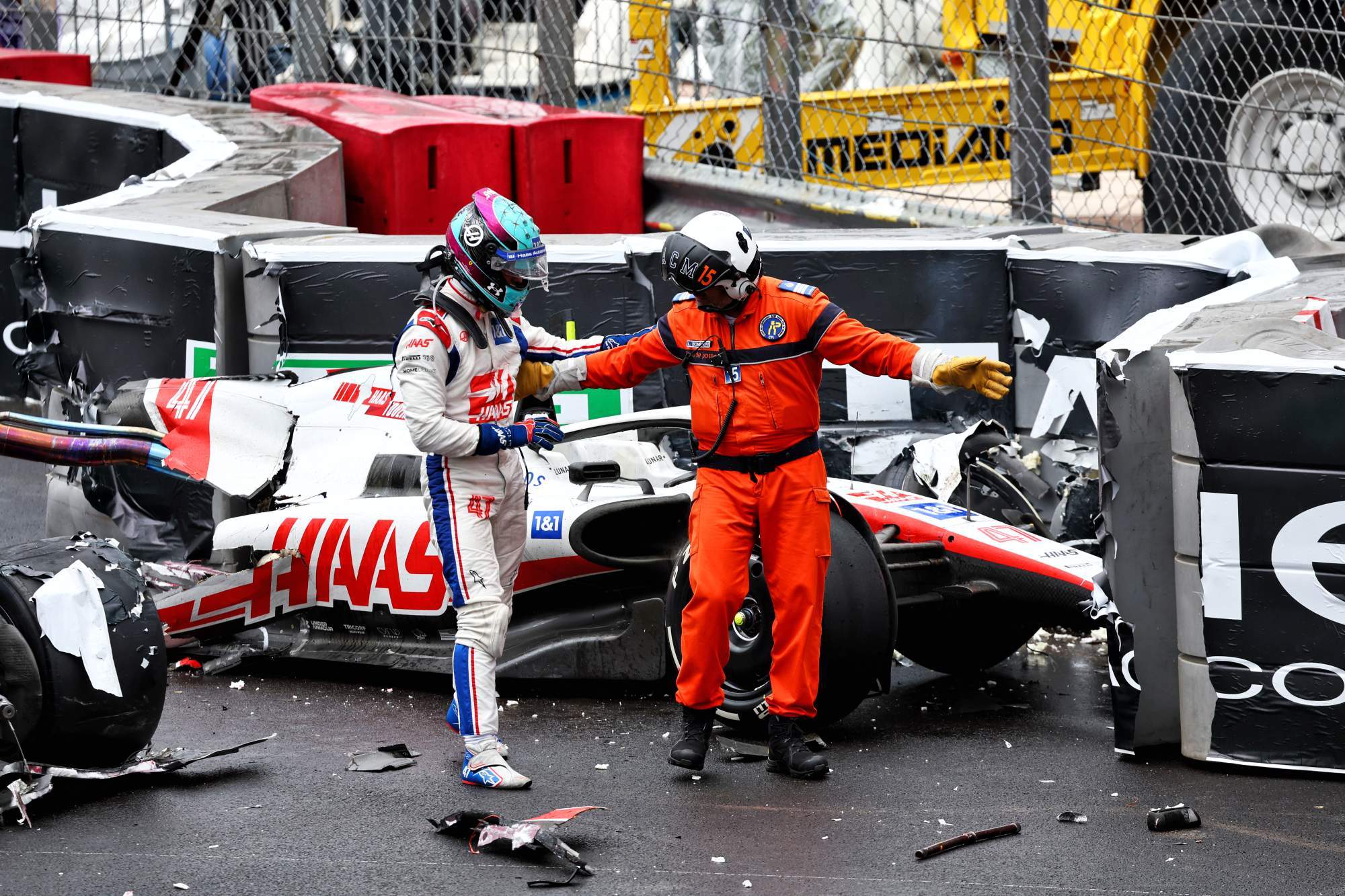 He wasn't at the back – he qualified in Q3 on several occasions – but you get the gist of Haas's argument: "In this sport, being kind of a rookie driver, the sport just doesn't allow it — it's just too expensive. If you make any mistakes in driver selection, or strategy, or tyre selection, it is costing you millions of dollars."
Magnussen's comeback to F1 after a year away brought him joy and there were a lot of highlights, the ultimate being pole position for the Interlagos sprint race. Yes, it was a function of a brief window of opportunity in a track about to be rained upon, smart pit operations and a car which was good at getting heat into its front tyres. But the opportunity was there because he'd put the car into Q3 and he was superb in how he grasped it.
He starred in other wet sessions – qualifying fourth at Imola and fifth in Canada – and more than doubled Schumacher's score of 12 points. In comparable dry qualifying sessions, he was ahead 10-5 by an average of around a tenth-and-a-half (as shown in the table).
---
2022 F1 team-mate gaps*
Av margin (% and s)
Albon 12-0 Latifi by 0.4717% (0.390s)
Verstappen 14-3 Perez by 0.4001% (0.331s)
Norris 14-1 Ricciardo by 0.3548% (0.294s)
Bottas 9-3 Zhou by 0.3399% (0.281s)
Magnussen 10-5 Schumacher by 0.1764% (0.146s)
De Vries 1-0 Latifi by 0.1622% (0.134s)
Vettel 7-6 Stroll by 0.1563% (0.129s)
Leclerc 10-3 Sainz by 0.1521% (0.125s)
Gasly 7-5 Tsunoda by 0.1274% (0.105s)
Alonso 7-6 Ocon by 0.0589% (0.049s)
Stroll 1-1 Hulkenberg by 0.0219% (0.018s) (Stroll ahead)
Hamilton 11-5 Russell by 0.0149% (0.012s)
*Only dry sessions counted. Only times from the same session are compared (ie if one graduates further into qualifying and the other does not, the comparison is only from the session both took part in). Only trouble-free session comparisons (ie not mechanically-compromised ones, nor non-serious q-laps because of PU penalties). Percentages all relative to a seasonal pole lap of 1m 22.736s (ie the average of all the '22 pole laps at the 17 dry circuits).
---
He was generally a safe pair of hands, though he did get involved in a few first-lap skirmishes which cost him the opportunity of some big scores – notably at Barcelona and Montreal (both times with Lewis Hamilton). The incident which took him out on the first lap of Brazil however was squarely down to Daniel Ricciardo.
The first of Schumacher's serious accidents came in qualifying at Jeddah for the second race. Pushing hard over one of the fast, wall-lined chicanes, he simply took a little too much kerb and bounced himself into the unyielding scenery with a lot of force.
It destroyed the car and made him a non-starter. But he came back well enough, dicing with Magnussen at the next race (in Melbourne) and emerging on top. He does not lack fortitude and commitment.
Scrappy incidents at Imola and Miami restricted him and on race day at Monaco, he suffered that big crash at the swimming pool section which broke the car in two.
As he said, this misjudgement was only a matter of around 10cm. But the essence of the challenge is to go quickly while not straying into those 10cm. He was a long way off Magnussen at the next race, in Baku, as if the accident after-effects had left him a little detuned this time.
He came back strongly in Montreal though where after qualifying sixth in the wet he was running a strong seventh in company with Esteban Ocon and soaking up pressure from Zhou Guanyu before the car stopped with a mechanical issue.
It was by far the most convincing performance of his F1 career up to that time and he followed it up with an even better showing at Silverstone, where he took his first points, in eighth, after being rebuffed strongly by Max Verstappen in the damaged Red Bull for seventh.
Now, at last, it seemed like we might be seeing the foundation of something which could demand a permanent place on the grid, especially so when, a week later he took a strong sixth at the Red Bull Ring, having diced with Hamilton extensively in both the sprint and main race.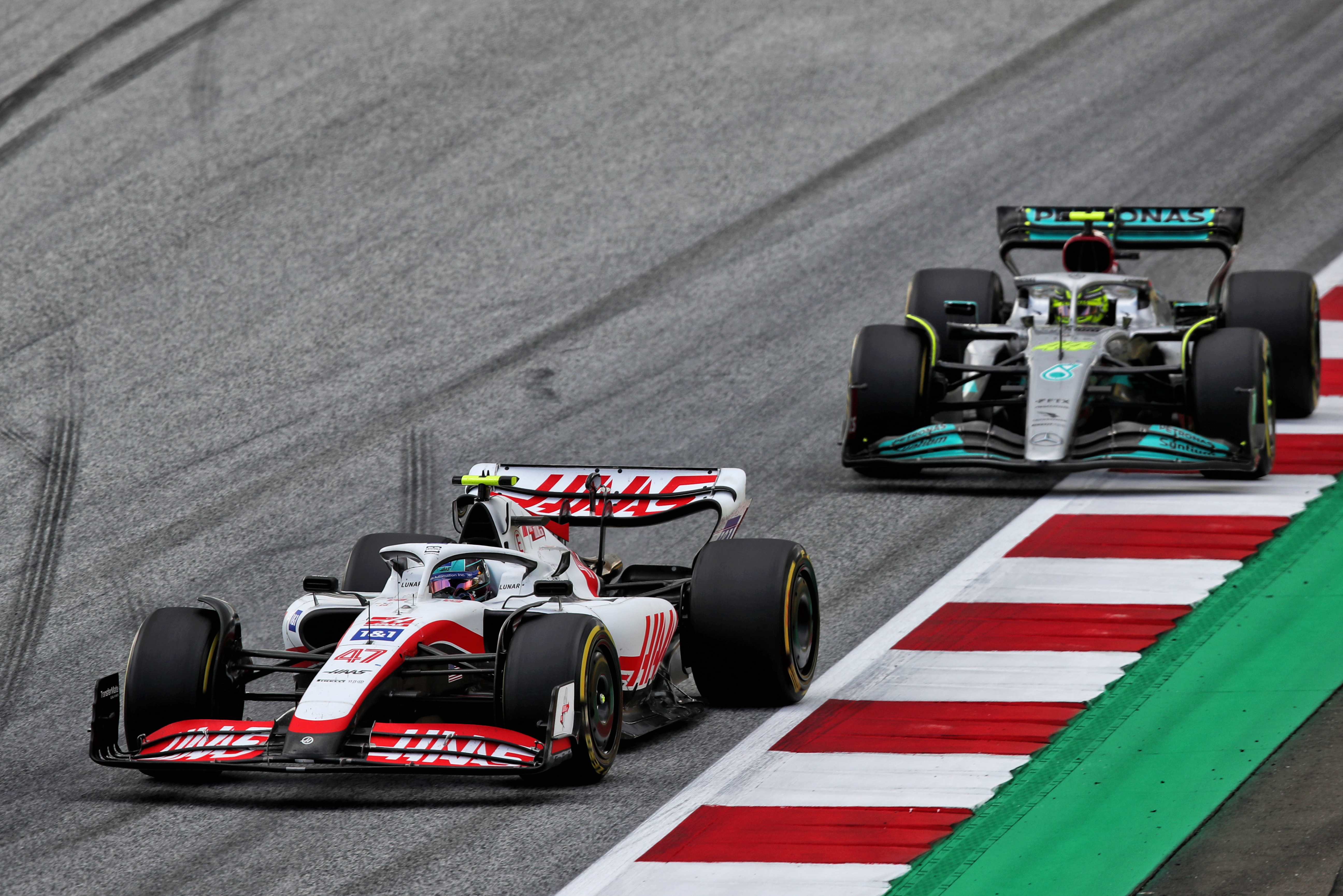 He was running in good company and looking able to hold his own and had he built on that three-race purple period he'd probably have retained his drive.
Unfortunately for Schumacher, the competitiveness of the Haas rather dipped in the following few races and there was little opportunity to shine. He was outqualifying Magnussen more often than in the first half of the season, but it didn't really show up on the radar when the car was in the Q1/Q2 cut-off part of the grid.
Having been the faster-qualifying Haas driver only once in the first half of the season, he managed it four times in the last nine races. But by then his drive was openly under pressure and perhaps the final straw was when he had a heavy off on an in-lap in the wet of Suzuka during first practice, the damage ensuring he could take no part in the next session.
It was very bad timing and if Haas had not already made its mind up about his immediate future, that incident may well have sealed his fate.