No other set of Formula 1 team-mates were as closely matched in 2022 as George Russell and Lewis Hamilton – and that's both exciting and worrying for a Mercedes team that hopes to rejoin the title fight in 2023.
Russell outscored Hamilton by 35 points and Hamilton outqualified Russell 11-5 in dry conditions where a fair comparison could be made, but a slender margin of 0.012s separated them on average in qualifying.
Hamilton came out ahead of Russell when we ranked the top 10 best drivers of the year, but major credit was given to Russell for asserting himself as a team-mate who could regularly challenge the seven-time world champion.
Circumstances clouded the intra-team fight in the drivers' championship during a season where the drivers were more focused on helping Mercedes fix its troubled W13 than beating each other in the points table.
That's not to say neither driver cared about beating the other – every F1 driver wants to beat their team-mate – but that the unusual circumstances of the 2022 season might leave the 2023 season as the real indicator of which driver is going to have the upper hand in their partnership.
Even if Mercedes is able to rejoin F1's title fight this year, none of The Race's F1 writers believe a convincing intra-team winner will emerge, such is the level that both Hamilton and Russell are operating at.
"I think when you've got a top car, the difference between a driver of Hamilton's calibre and Russell's is so small that the outcome will probably not be decided purely on performance," Mark Hughes said on the The Race F1 Podcast.
"It's going to be decided on random things. They will have a much bigger impact on the swing in terms of points than any tiny difference in performance.
"If the car is good and has a good wide operating window, is well balanced and quick on every type of circuit, then Russell can absolutely go toe-to-toe with Lewis Hamilton, fight for a world championship and with Max Verstappen and Charles Leclerc and whoever else emerges.
"In the second half of the 2022 season when the Mercedes became more competitive, it was because they'd found the little happy set-up window and it was very, very small window where it demanded to be run because of its other aerodynamic and suspension limitations.
"But that gave it a trait in slow corners which made it very, very difficult to predict and could turn around and bite you at any time. Hamilton was demonstrably better at dealing with that.
"He is still an amazing driver. Whether he's at his peak or whether he's slightly passed his peak, his peak has been so high.
"But Russell is absolutely good enough to go toe-to-toe with Lewis and see what events happen and if he wins or loses, it probably won't be because of a shortfall in performance."
The age-old risk with having two 'number one' drivers within a team during a title fight is that the two drivers take too many points off each other and allow a driver who's the clear team leader elsewhere to come through the middle and take the title.
It's a scenario that materialised most recently in 2007 where Fernando Alonso and Hamilton fought bitterly all season long as McLaren team-mates and although their combined points tallies would have easily been enough for the team to scoop the constructors' championship (without the Spygate penalties) their in-fighting (amongst other factors) allowed Ferrari's Kimi Raikkonen to outscore them both by a single point to win the drivers' championship.
An equivalent around Mercedes in 2023 is an extremely hypothetical scenario that relies on Mercedes producing a competitive car, one that can allow Hamilton and/or Russell to keep up with the relentless leading pace that will likely be set by Verstappen once again.
And that's not factoring in Ferrari or any other surprise challengers from outside the top three.
But one can't help but think of the possibilities if Mercedes has designed a car capable of returning the team to F1's title fight.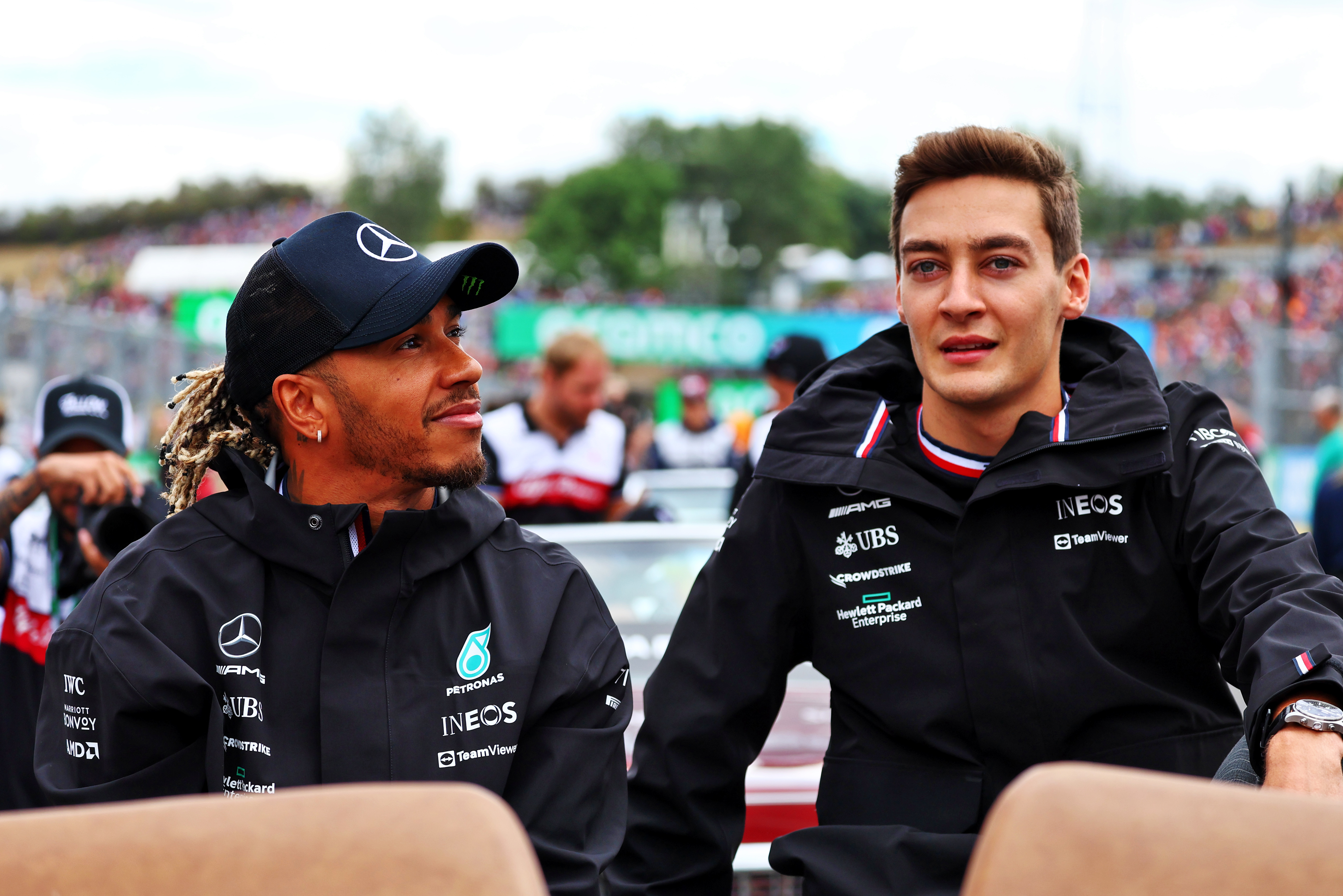 "This is why I like teams having two really strong drivers and getting the best available ones," Edd Straw said.
"The number one/number two arrangement, I can understand the argument for it, it can be easier to manage or whatever.
"But it's great to have two drivers who will push each other on even if it can be difficult to manage at times.
"You could get a scenario where let's say Hamilton and Russell are competing for the championship and taking points off each other, where Mercedes tries to intervene and make one a number one or a number two and that will be very difficult.
"Seniority-wise says it should be Hamilton but Russell knows – every driver knows – there aren't many chances to win championships and you can't settle into a subservient role.
"So that could create some fireworks and the fact they both realise whoever is able to assert themselves or get themselves into a stronger position in the points early on, could be in a stronger position to be that driver.
"There's all these factors and drivers know this, they're team-mates and every pair of team-mates, they both want to establish themselves as the lead driver no matter how good they present their relationship as.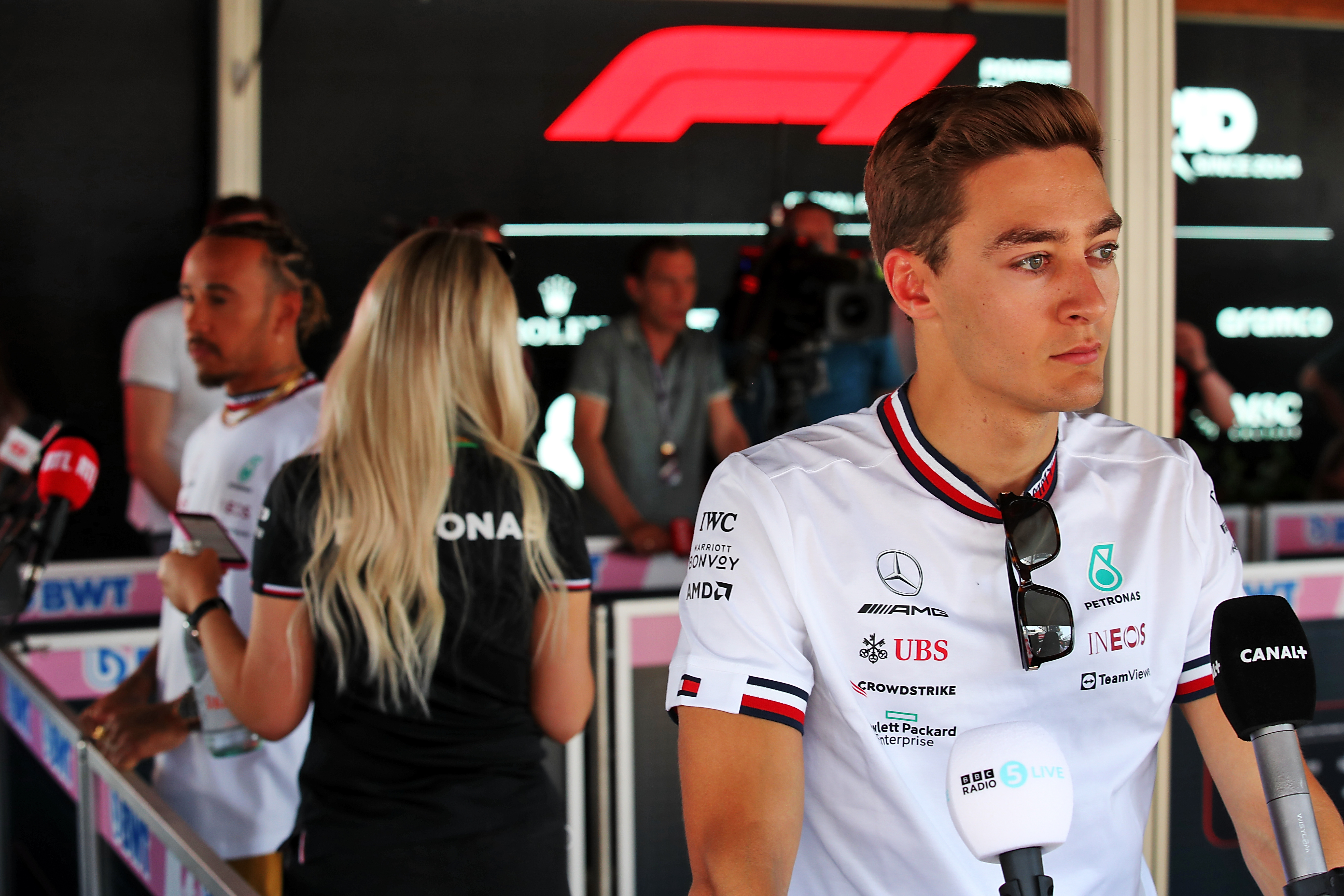 "I think that could make for quite an interesting dynamic. It's all very much hypothetical at the moment, but it's great there's a driver in the second Mercedes who can offer that because ultimately that's what we've lacked the past few years.
"Valtteri Bottas operates at a good, high level, he's a good grand prix driver but he's not a superstar. So whenever we were talking about 'can he emerge as a title contender?' we were almost begging him to surprise us and just become an absolutely brilliant driver rather than just a very, very good one."
Scott Mitchell-Malm doesn't even believe Hamilton-Russell's internal relationship needs to sour for this headache to occur for Mercedes.
"I'd be fascinated to see how it will play out, if they were taking points off each other," Mitchell-Malm added.
"It doesn't necessarily need any animosity to creep in or for it to get toxic. How many times last year did you hear Lewis and George talking through things like they just didn't really care what was going on between the two of them because they weren't there to fight for fifth and sixth?
"I'm sure Hamilton wanted to beat George last year but there's definitely an element of truth to the stance that ultimately it doesn't really matter, it's not the end of the world if you've been beaten by him and George has finished fourth in the championship and you've finished sixth.
"Those positions just don't matter as much, compared to if it really is going to come down to 'you get the better of your team-mate and you're world champion'.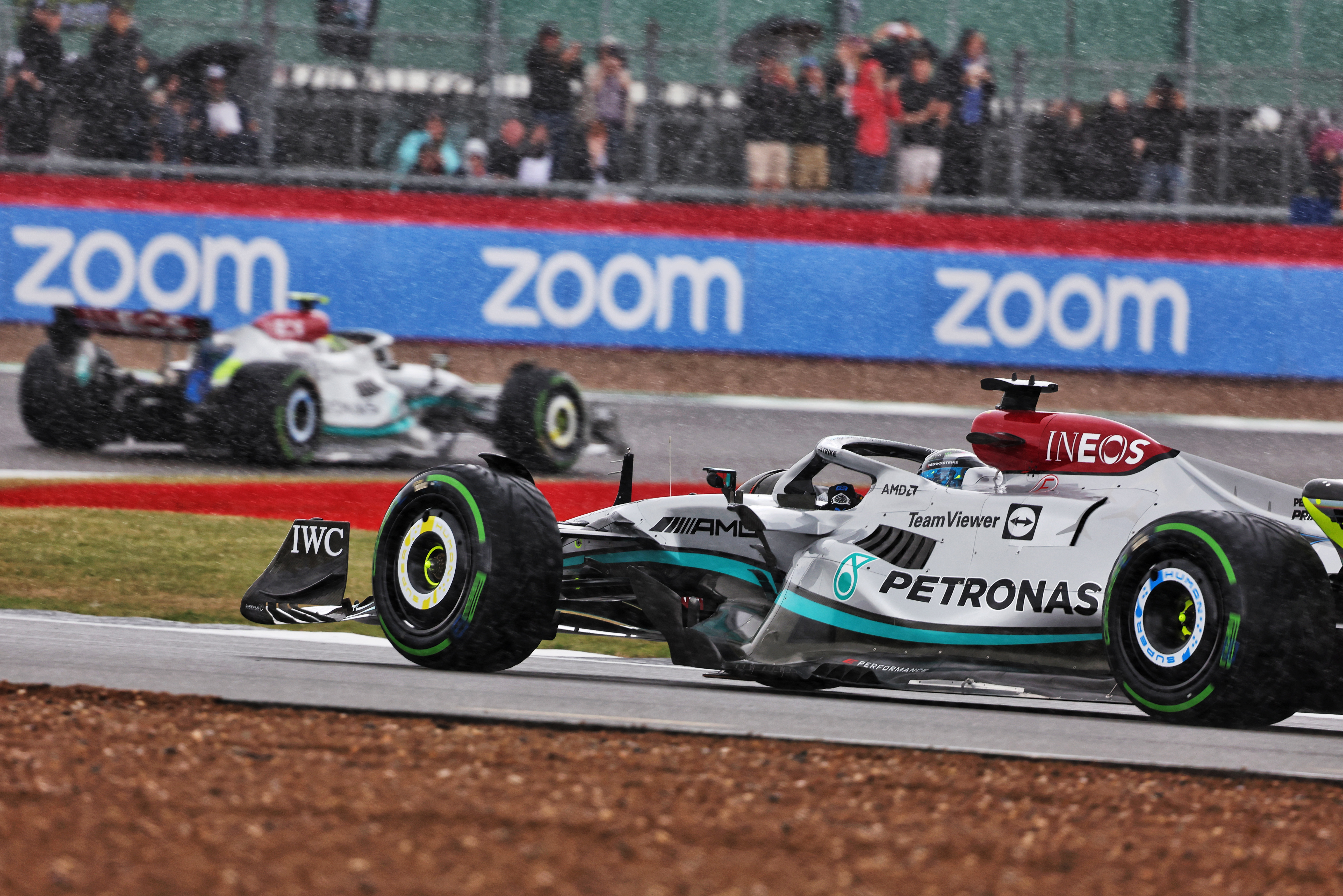 "That's just a totally different dynamic and you can't predict how that will play out because there's all sorts of things that will happen over the course of a season that will influence it.
"I want to see George live up to his potential, I want to see how thrilling it would be for Lewis to have another massive title battle and this time have it internally rather than externally with Verstappen for example.
"I want all of that but ultimately I'm just so curious to see how it would play out between the two of them. Would one get a decisive edge over the other? Or would it be so evenly matched that it comes down to Abu Dhabi?
"Not to say they'd try every trick in the book to get one over on the other but is it still staying absolutely squeaky-clean? If it is then how absolutely fascinating is that as a pure sporting contest?"
Pre-season predictions are hard to make, especially before testing has kicked off, but you wouldn't be bold for predicting Verstappen will be a major part of the 2023 title fight – and that could reignite a rivalry and play into Russell's hands.
"Historically what's tended to happen in those situations, the team with the two number one drivers tends to win the constructors' championship and loses the drivers' championship because they share the points out between them and the driver who is the unequivocal number one wins the world title," Hughes explained.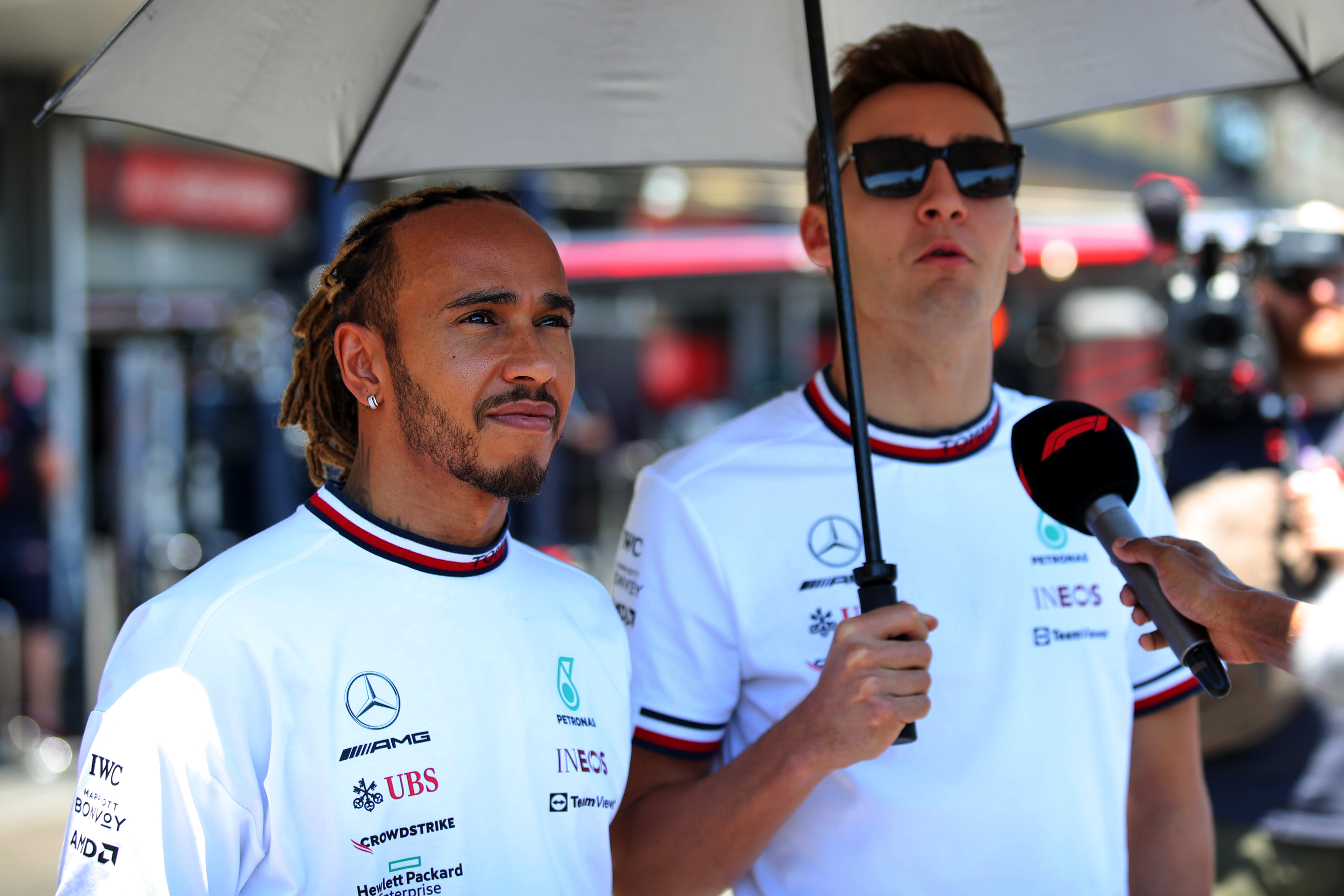 "That scenario means another title for Max Verstappen but the other interesting dynamic looking at that on the assumption that the three teams are competitive with each other, is the Lewis Hamilton-Max Verstappen dynamic from 2021, which we saw a little reprisal of in Brazil last year.
"If that continues that could be very interesting for George. George might be happy to let them take chunks out of each other and not get involved.
"That's another way the scenario could play out, that's without even factoring in what part the Ferraris might have if they come up with a competitive car again.
"At this time of year, it's so fascinating pondering all the possible ways it might play out."