Zhou Guanyu's confirmation as an Alfa Romeo Formula 1 driver for 2023 is no surprise given he brings financial backing and the general consensus is that he's exceeded expectations and made a positive impression. But how good has his rookie season been?
Expectations weren't high for Zhou given his junior record. But while it wasn't stellar, Zhou won multiple races at every key level he competed in – Formula 4, F3 and F2 – and was third in F2 last season. So it was always clear he'd at worst prove to be competent at F1 level given the qualities he demonstrated on the way up the ladder.
A well-measured recovery drive to a point on his F1 debut got his grand prix career off to a positive start. Since then, he's added two further points finishes – eighth in Canada and 10th at Monza. But Zhou has scored only six points compared to Bottas's 46, meaning he's contributed only 12% of the Sauber-run Alfa Romeo squad's points this team. Only Williams driver Nicholas Latifi has a worse share, having failure to finish in the top 10 this season.
Even for a rookie up against a driver of Bottas's experience, that is a little low. Zhou suggests the comparison is skewed by the fact that the Alfa Romeo C43 has become less competitive as he has got stronger with experienced.
"Every weekend, to score points is important but always to do what we have [the potential to do]," said Zhou when asked by The Race about his performances.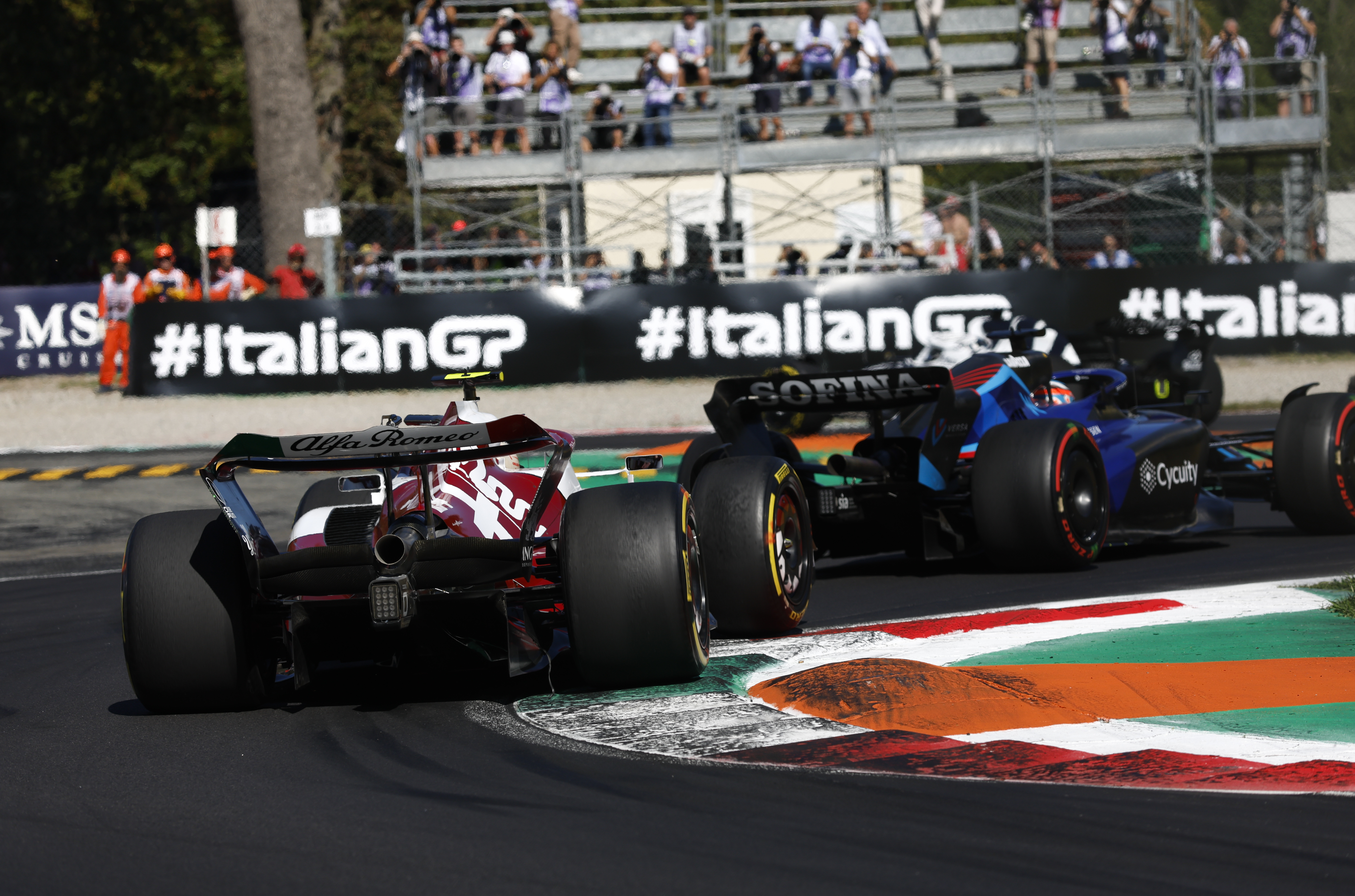 "It's a little bit of a shame just because I did a huge step during the season, from Montreal onwards, but then the other teams did a bigger step in terms of upgrades.
"So we were a little bit behind in terms of performance, we couldn't show it, but if I had a… [better run] maybe earlier on in the season we could have even more points for the team.
"But now I'm just trying to give everything every weekend."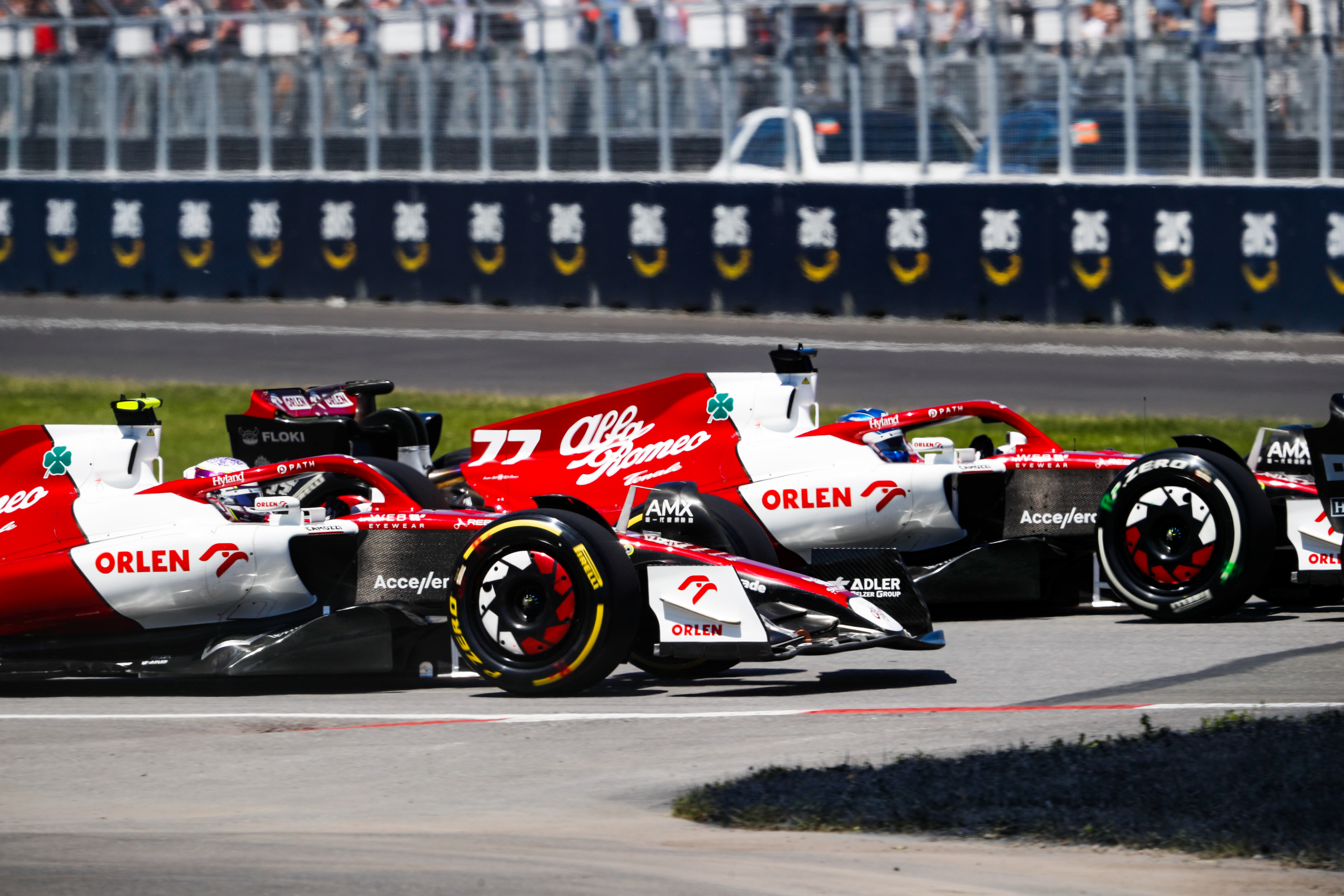 The distribution of points scored by Alfa Romeo this season supports Zhou's argument. The team picked up 41 of its 52 points in the eight events prior to the Canadian Grand Prix, scoring a further 10 in Montreal with Bottas and Zhou taking seventh and eighth respectively. Since then, the only point scored was by Zhou at Monza.
The Alfa Romeo has become less competitive as it has been outdeveloped by others, something that has been particularly pronounced for the team given it is understood to have been the lightest car at the start of the year. So even if it did keep pace with aerodynamic upgrades, there was little headroom to preserve a weight advantage that would have been as much as 10-15kg over some at the start of the year.
Zhou has outqualified Bottas five times out of 16 this season. That's a little misleading, as it includes Spa where Bottas didn't have a serious attempt in Q2 owing to a penalty and Azerbaijan where a suspension problem held the Finn back. Only at Zandvoort, where Zhou was faster by 0.135s, has he beaten Bottas in an entirely straight fight in dry conditions without penalties muddying the waters.
Where fair comparisons can be made in dry conditions, that adds up to an average deficit of 0.514%. To that, we must also factor in Zhou beat Bottas on merit in the wet qualifying for the Canadian Grand Prix, where he made the first of his two appearances in Q3.
The other came at Silverstone, where he outpaced Bottas by 1.6s in Q2 after the Finn struggled on his first set of tyres before the rain came. There, Zhou was launched spectacularly out of the race when he was hit by George Russell's Mercedes.
There is evidence of Zhou's improvement in his qualifying performances, with the average dry deficit of 0.7% pre-Canada being halved in the races since. Considering he's being benchmarked against Bottas, who had a very respectable qualifying record compared to Lewis Hamilton, Zhou has done a decent job.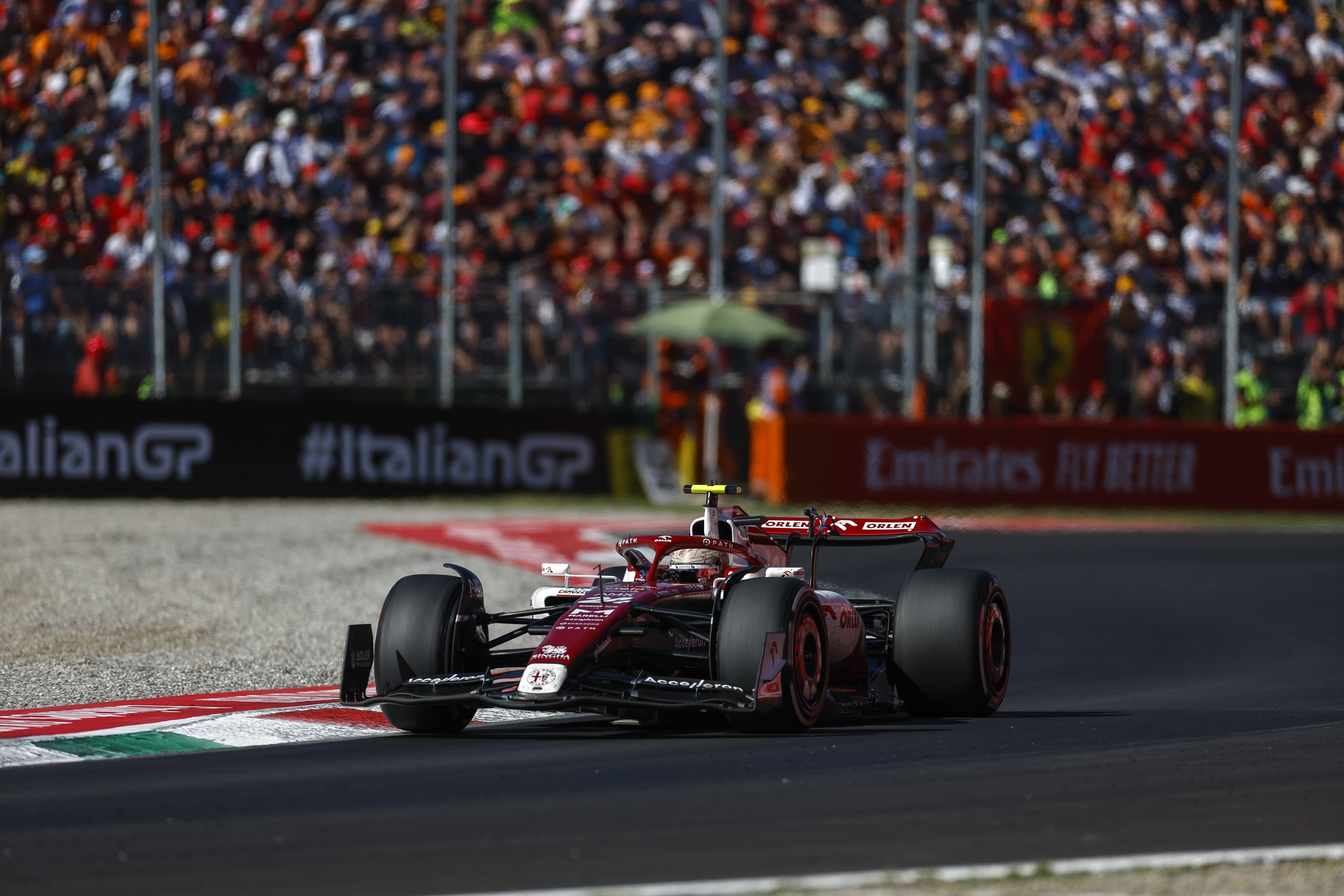 In the races, Zhou has only finished ahead of Bottas once on the seven occasions both have taken the chequered flag (he was also classified ahead in Hungary, but Bottas retired while running ahead of Zhou with five laps remaining).
That adds up to a creditable level of performance up against Bottas, and one that does show the improvement Zhou claims. That's also reflected in his average score in The Race's driver ratings of 5.5 – with five defined as an average performance for a genuine F1-level driver.
That reflects the fact that he will need to take a step next year if he's to be considered more than a solid performer. His approach this year has been exemplary, setting realistic objectives such as consistently getting into Q2 and keeping his head in races. Of the two race-ending crashes he's suffered, the one at Silverstone as not his fault while the Imola sprint clash with Pierre Gasly was more 50/50.
He's also chipped away at weaknesses such as the problem he had with triggering anti-stall early in the season. But first laps are still a weakness given he's often lost positions, something that has become ever-more costly as the car has become less competitive. That will improve with experience.
The primary objective next year will be to unlock more speed on a consistent basis. That's the big question mark hanging over him, especially given one regular feature of this year has been struggling when he's really laid it on the line in dry conditions after getting out of Q1. There have been too many occasions where he hasn't improved as he should have done in Q2, with little mistakes here and there.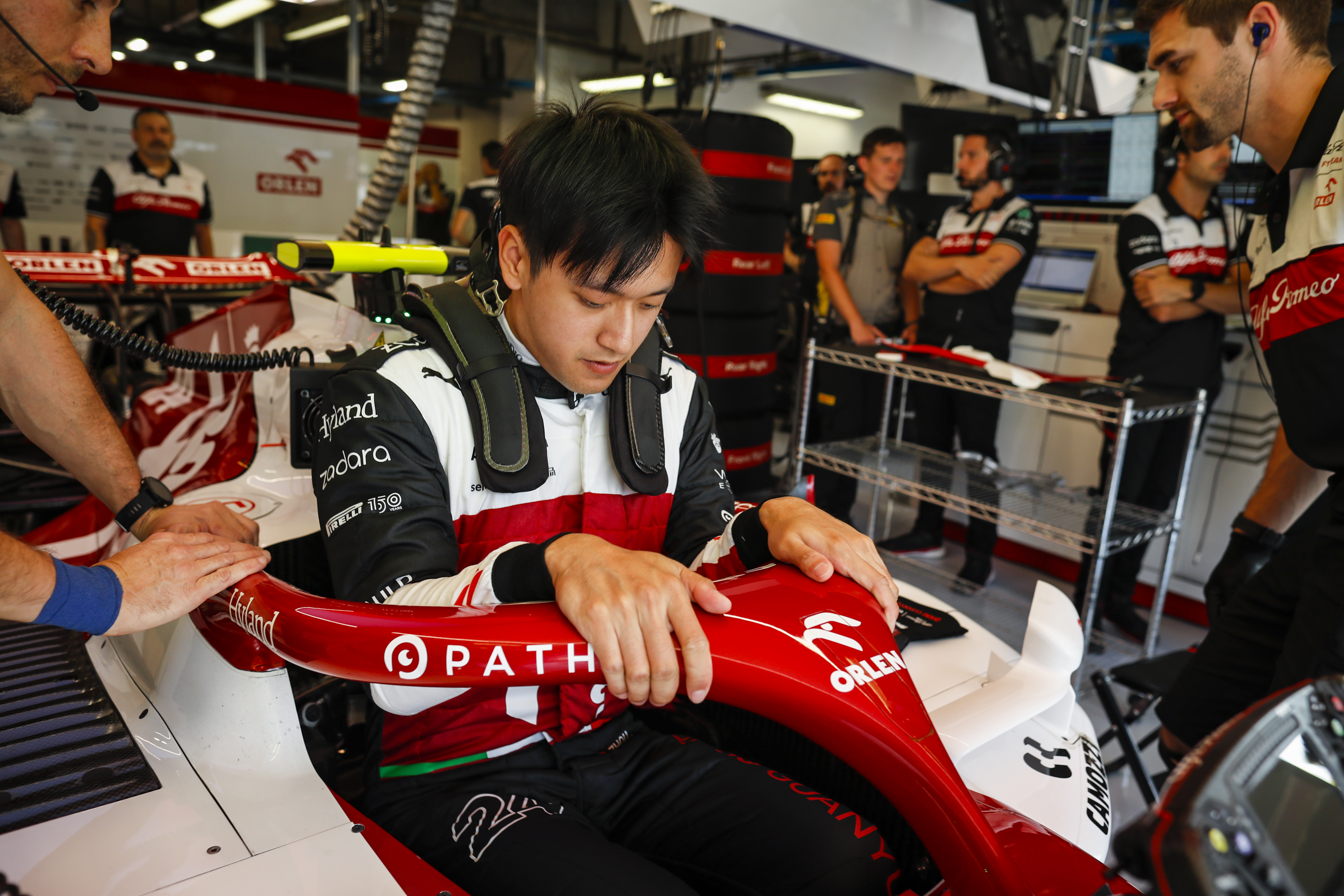 If he can make further gains in that area, combined with his intelligent, methodical approach and the fact he's generally well-liked within the team, he could emerge as a very dependable and effective midfield force in F1. But the question is whether he can get comfortable being closer to that ultimate limit, especially given his junior record suggests he lacks that edge of pace?
For now, the important thing is that Zhou has done enough to stay in F1 for a second year. Yes, his backing is a factor but his argument that the points gap to his team-mate is exaggerated by the fact he was still settling in when the Alfa was at its best also holds water.
Zhou has built a solid foundation in 2022. Next year, he needs to build on that and take another step as he bids to establish himself as an F1 driver for the long-term.