Amid talk of Volkswagen's Audi and Porsche brands joining the Formula 1 grid from 2026, we remember a far more bizarre car manufacturer entry that almost happened 18 years ago.
The year is 2003.
Teenage sensation Cristiano Ronaldo is making his (first) Premier League debut for Manchester United, Arnold Schwarzenegger is going to run and be elected as California's governor and a manufacturer boom is in full swing in the world of F1.
And right in the middle of the manufacturer power struggle is a savvy Eddie Jordan trying to secure an engine deal for his plucky team, which is attempting to reverse a decline.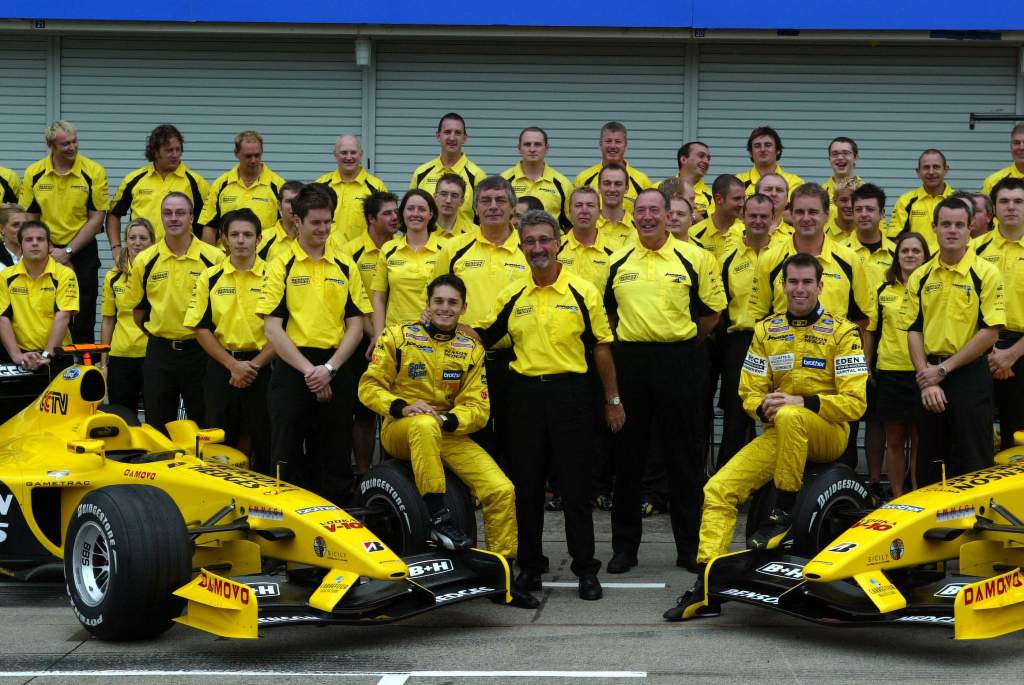 It was far from the first engine supply wrangling that Jordan had to do in F1.
In fact, go back five years to 1998 and Jordan is running Mugen-Honda engines and is receiving indications from Honda that it might want to buy the team outright.
Jordan was interested… until he found out that he'd only get a 10% share and would have to remove himself and the 'Jordan' identity from the team completely.
Jordan claims this was because his name was stronger in F1 than Honda's was at that time, and it was a deal that Jordan was never going to agree to.
So Honda was forced to explore other options – including running a 1999 test team that would have acted as a precursor to Honda entering its own team in F1.
But the Japanese manufacturer instead decided to partner with the fledgling British American Racing team for the team's second season 2000.
Jordan had its own engine supply upgraded to the works Honda engines in 2001, bringing it parity with the BAR team that it would outperform across 2001-02.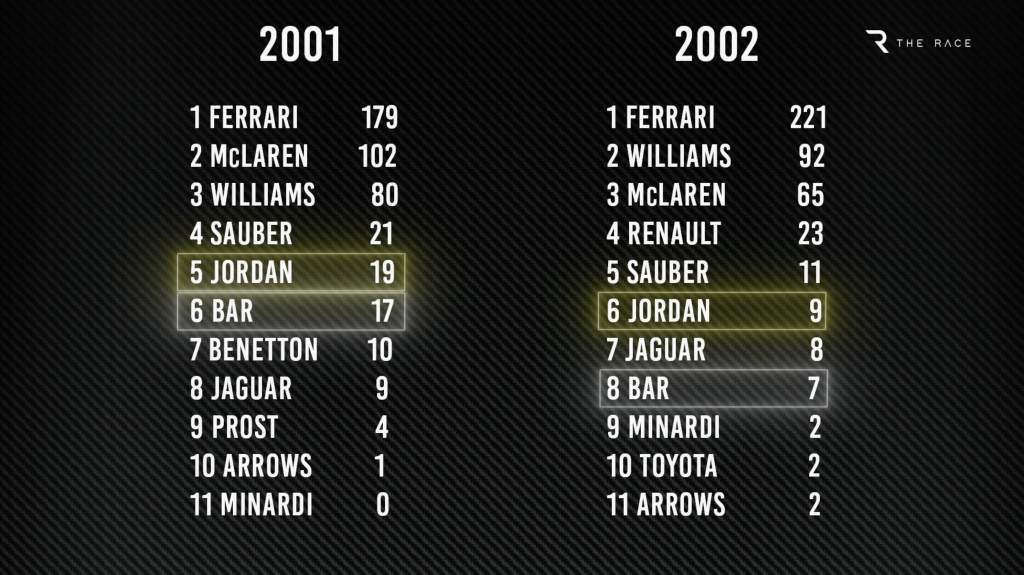 In 2002, it became clear that Honda wanted its five-year deal with Jordan to end prematurely, on the basis that the contract was two years (2001-02) with an option for three further years (2003-05).
While Jordan argued that it was a 'three-plus-two' deal, Honda's interpretation of the contract stood.
It was a bitter pill for Jordan to swallow and he believed that pressure from BAR, unhappy with not having Honda's sole attention and being beaten by the customer Jordan team, influenced the decision.
"BAR had no history and did not seem to possess a racing soul. Now the call was out to have the Jordan thorn removed from their side," Jordan said.
Jordan received $22million from Honda after a failed legal challenge and admitted that the manufacturer acted "impeccably" throughout the proceedings.
The stipulation of that $22million pay-off was that Jordan had to use that money for a future engine deal.
Enter Smart.
Though Jordan signed a snappy deal with Ford to have Cosworth engine for the 2003 F1 season, Jordan was on the hunt for an alternative deal for 2004.
At the 2003 San Marino Grand Prix, Jordan approached Mercedes – ironically on the same weekend, McLaren-Mercedes was giving the Brazilian GP's winner trophy back to Jordan after a lengthy disagreement over who was the rightful winner of the Interlagos race.
The idea was that Mercedes would supply Jordan with engines for the 2004 season and those engines would be badged as Smart, seeing as Mercedes owned the small-car brand and was looking at ways of building up the brand.
It made sense for Jordan as Mercedes engines were faster than the Cosworth power it was receiving in 2003 and for Mercedes, it could have been an ideal opportunity to bring in more money and exposure for one of its lesser-known brands.
In fact, there was even a preliminary deal in place that would have involved Gary Paffett making his F1 debut. Paffett was F1 test driver for Mercedes' factory team McLaren at the time, and racing for it in the DTM after winning the 2002 German F3 title.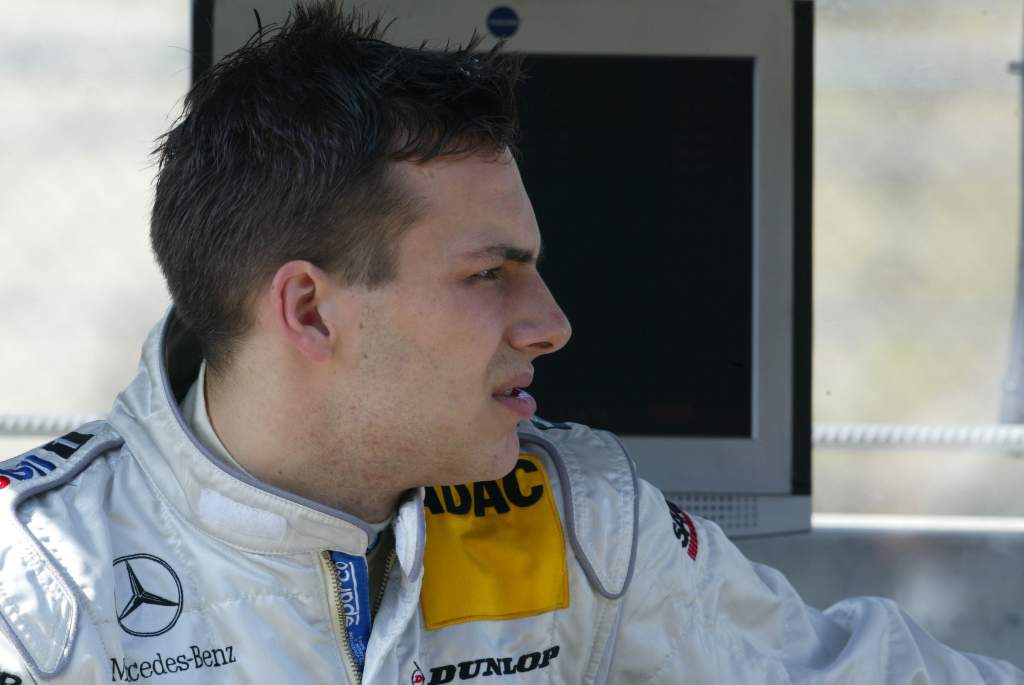 Jordan was able to quash doubts from Daimler board member Jurgen Hubbert, who expressed concerns that Jordan's deal with Ford also covered the 2004 season, after Jordan showed him the exit clause in the contract.
But the deal never came to pass after a shift in the volatile F1 political landscape.
At this time in F1, the manufacturers were aligned on threats to form a breakaway championship if they weren't given more power.
As part of this political manoeuvring, in exchange for its support with other proposals, Ford asked the other manufacturers to allow it to become the sole supplier for the independent teams (Jordan and Minardi).
All the manufacturers – including Mercedes – agreed and thus snuffed out any prospect of a bizarre Jordan/Smart tie-up from 2004 as Ford would supply Jordan with Cosworth engines once more.
Of course, Ford would leave F1 in 2004 and sell its Jaguar team to Red Bull, while Jordan would secure a Toyota deal for the 2005 season.
But Jordan also realised at this time that his little independent team – which had declined since a surprise 1999 title bid with Heinz-Harald Frentzen – could no longer compete in a championship where the manufacturers held all the power.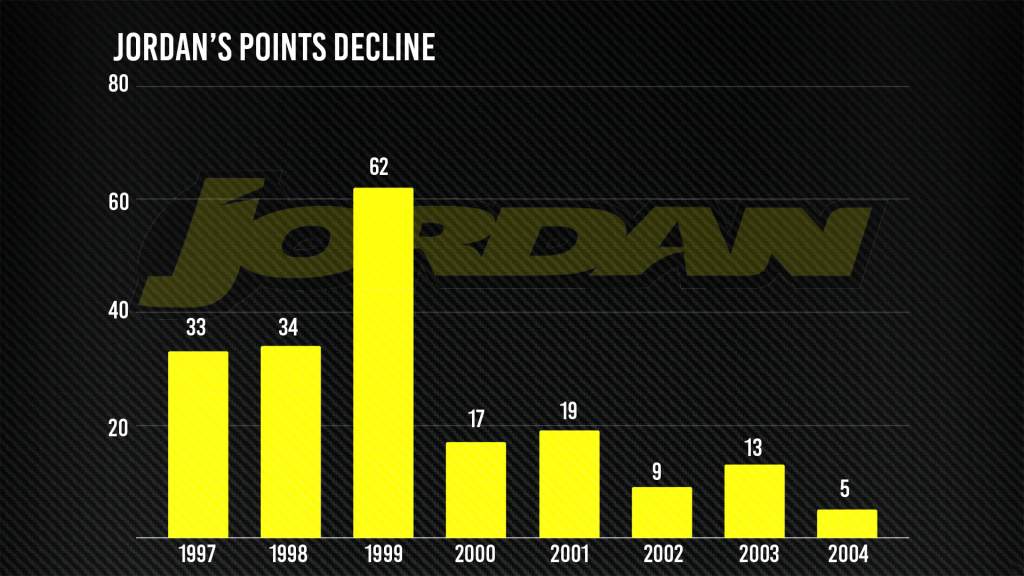 With the help of F1 supremo Bernie Ecclestone, Jordan agreed to sell to the Midland organisation and the deal was announced in January 2005, with the Jordan name disappearing from the team for good by the following year.
Would things have turned out differently had Ford not stopped the Jordan/Smart tie-up?
It's debatable. For one thing, Paffett would have got a deserved F1 race seat instead of spending years extensively testing.
But he still played an integral role in McLaren's success and won two DTM titles with Mercedes before leading its initial Formula E exploration via its satellite team HWA.
There's also no guarantee that Jordan would have been able to stick around any longer in F1 than it did even if it had secured this deal.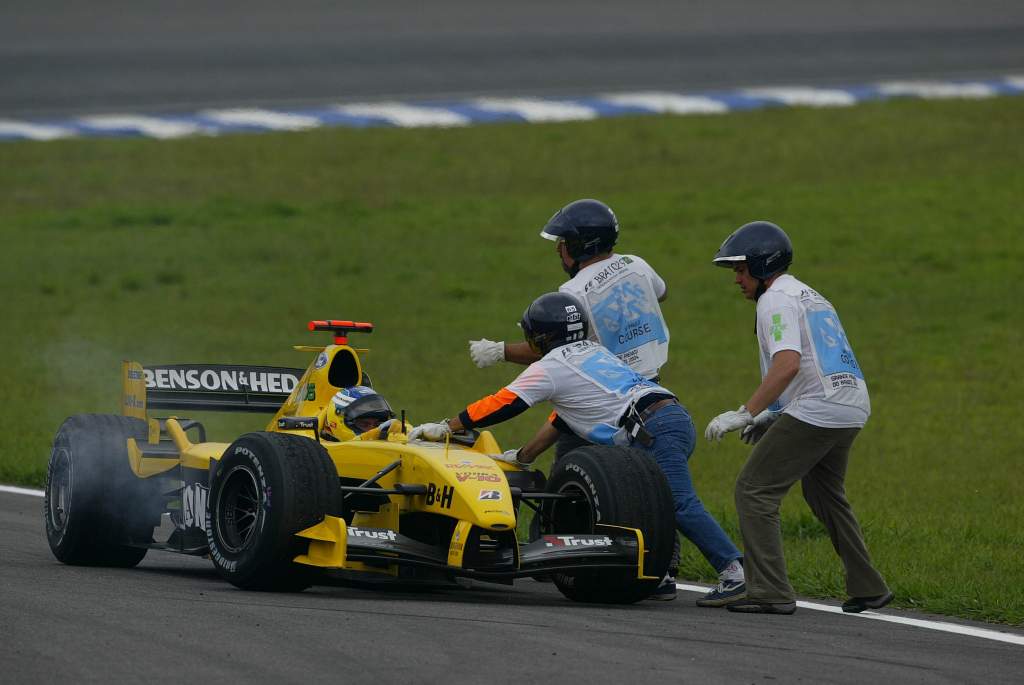 Although it would have received a boost on the engine front, by 2004 its car was always going to be the second-worst on the grid no matter which manufacturer's engine you stuck in the back of it.
Regardless of whether it would have made a difference to Jordan's F1 prospects, Jordan's potential deal to run Smart-badged engines will forever remain one of F1's most bizarre and entertaining 'what if?' scenarios.