Red Bull Formula 1 boss Christian Horner believes the FIA needs to address the superlicence restrictions that have now thwarted an attempt to bring Colton Herta across from IndyCar.
Herta, 22, is a seven-time IndyCar race winner who has finished as high as third in the US single-seater series.
He emerged as a surprise contender for an AlphaTauri seat in 2023 as Red Bull expressed a desire to bring an American driver into F1.
However, that has been abandoned as IndyCar's controversially low ranking in the current FIA system means his results there are not good enough to qualify.
In an interview released this week on the official F1 podcast, Horner said it was "quite stunning" what Herta was achieving in IndyCar prior to a difficult 2022 season, having finished third then fifth in the 2020 and 2021 championships with Andretti Autosport.
Although the interview was recorded before it emerged Red Bull had given up on Herta for 2023, Horner made clear that Red Bull did not expect a successful outcome to its superlicence query and indicated he would like the system reviewed.
"America is a huge market and we're seeing that growth in the sport," said Horner.
"It would be great to give arguably the best current American driver an opportunity in Formula 1.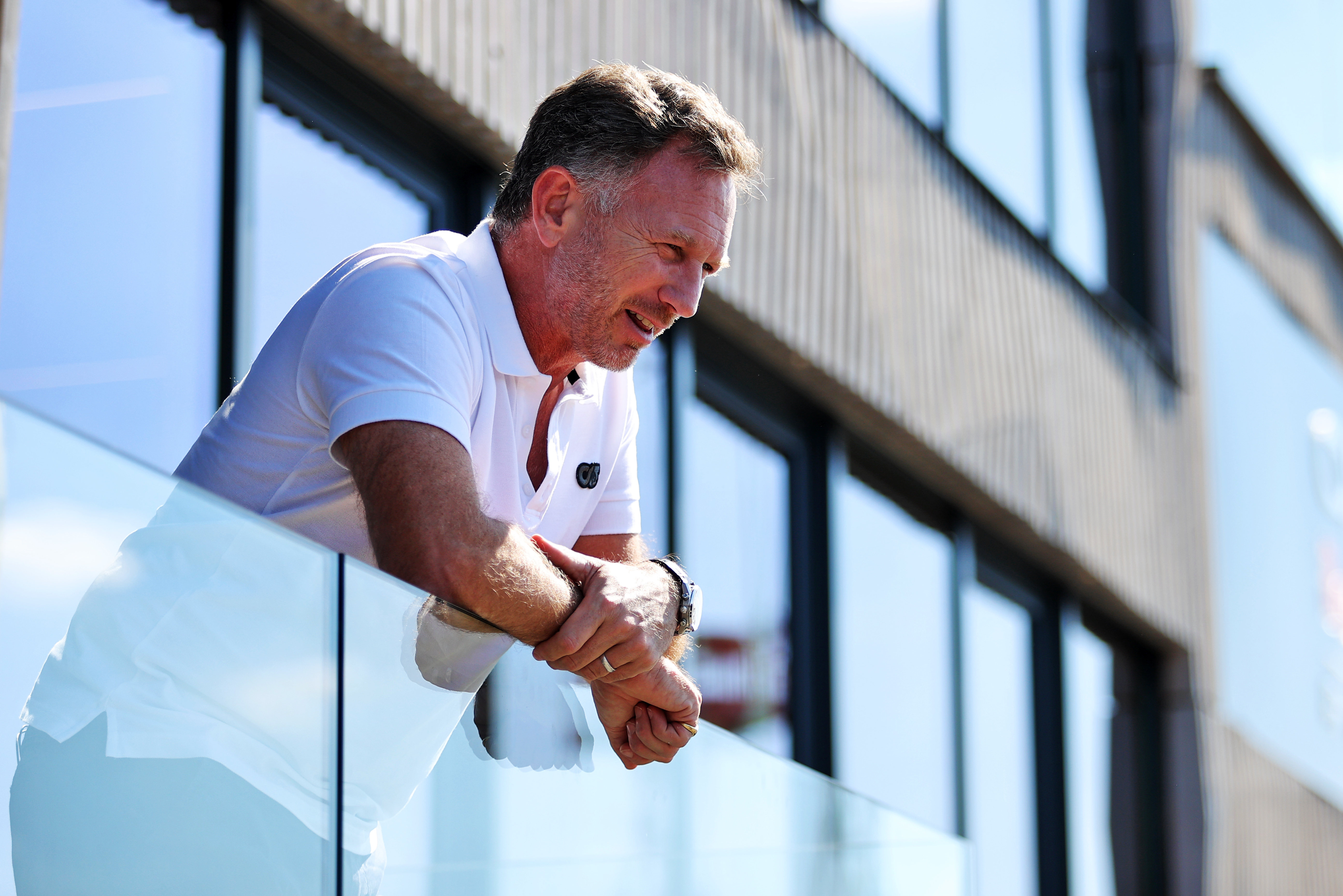 "Unfortunately, the licensing restrictions will probably prevent that from happening.
"We'll have to respect the FIA's stance, at the end of the day that's down to the FIA to look at. I know that they're doing that but we'll accept whichever decision they come up with.
"But it's something that needs looking at because it shouldn't be so hard for drivers to transition from America's premier series into Formula 1."
The FIA appears resolutely against making an exception although wide agreement in F1 that the current points allocation for IndyCar is insufficient means revising it in the future is possible.
Red Bull was willing to look at Herta because of knock-on effects of moves elsewhere in the driver market.
Alpine wanted to promote Oscar Piastri to replace Aston Martin-bound Fernando Alonso but Piastri is joining McLaren instead, leaving the Renault works team in need of an alternative option.
That is most likely going to be Pierre Gasly, who has a Red Bull contract until the end of 2023 and is meant to drive for AlphaTauri next season.
But Red Bull is willing to release Gasly as long as it finds a suitable successor, which it originally hoped would be Herta.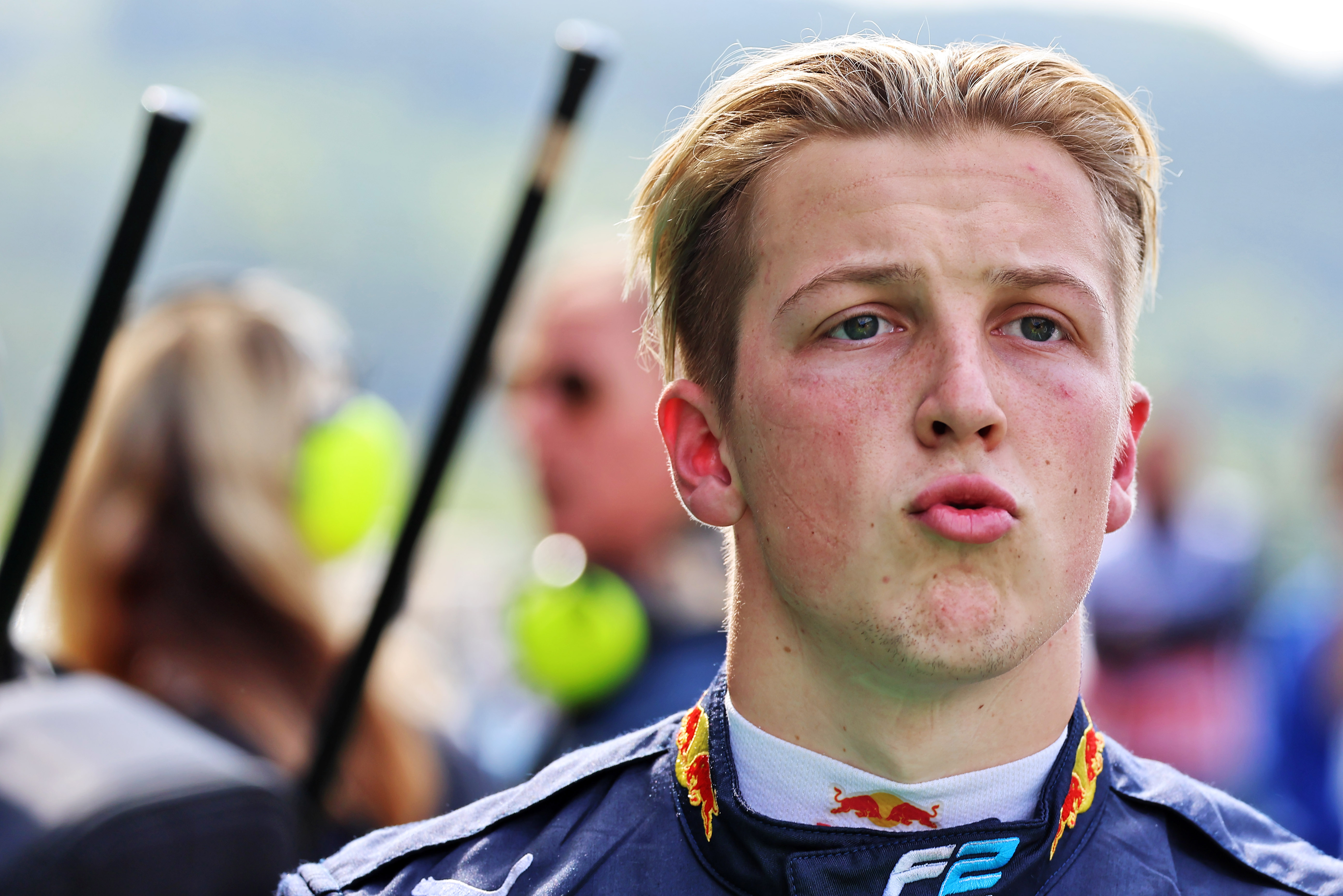 Having missed out on the American, Red Bull is now interested in 27-year-old rookie Nyck de Vries, despite having four drivers (following Juri Vips's exit) in Formula 2 – Jehan Daruvala, Liam Lawson (above), Ayumu Iwasa and Dennis Hauger.
Though all four are apparently being overlooked for the 2023 AlphaTauri seat, Horner said he believes they are all still promising options.
"We're continuing to invest in youth, we've got some great youngsters in the programme, all the way from karting and stepping into Formula 4, upwards," said Horner.
"I think it's something Red Bull has done so well, giving these kids a chance, investing in young talent, and giving opportunities they otherwise wouldn't have had.
"Isack Hadjar in Formula 3 this year has had a great debut season. Iwasa in Formula 2 has been a standout driver for me. They're just two of the guys on the programme.
"Liam Lawson's had a tough year, but he's again another talent. Dennis Hauger has been a bit underwhelming in Formula 2 after such a dominant year in Formula 3. But how much of that is him and how much of it is equipment?"