Red Bull has blamed a "rogue marshal" for Max Verstappen receiving a five-place grid penalty for Formula 1's inaugural Qatar Grand Prix and has demanded that the FIA has "better control of their marshals".
Verstappen improved on his final qualifying lap to qualify second but passed double-waved yellow flags that were out for Pierre Gasly's stricken AlphaTauri.
The stewards met four hours before the start of the grand prix on Sunday to discuss the incident with Verstappen and his team.
Although Red Bull argued that there was no trackside light panel or yellow flag on his dashboard display, the stewards noted that Verstappen ignored the physical double-waved yellow flags that require the drivers to react.
Therefore the stewards said they had no choice but to award the usual five-place drop for ignoring double-waved yellows, moving Verstappen down to seventh on the grid.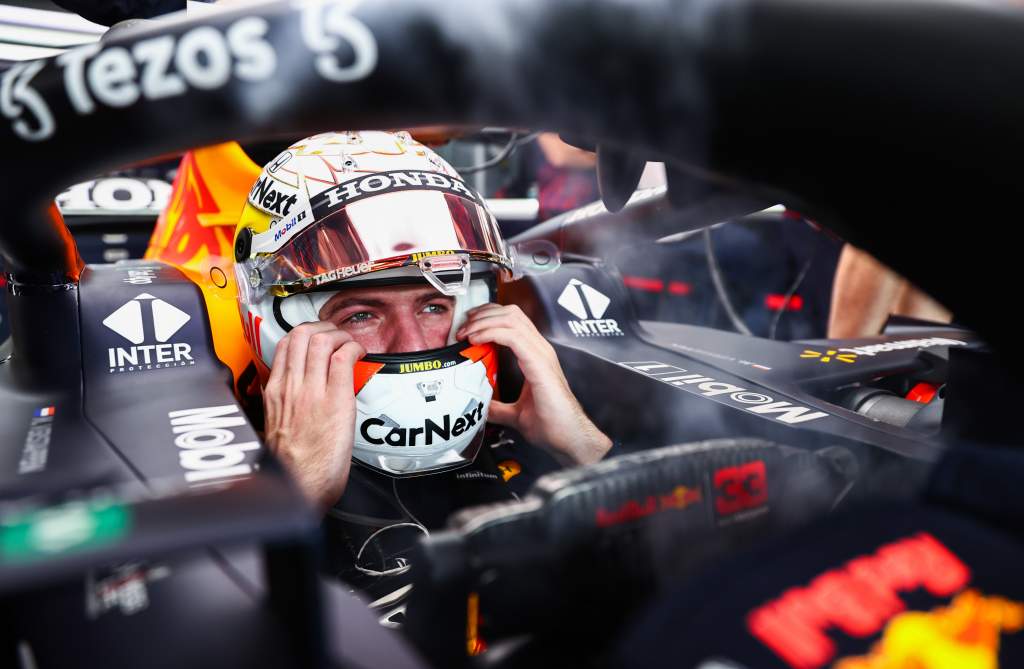 The decision was finally announced 90 minutes before the start of the race and led to immediate fury from Red Bull Christian Horner when he spoke to SkySports F1 about the penalty.
"I'm struggling to understand it," Horner said. "The race director [Michael Masi] effectively said 'play on, it's safe, it's clear'.
"Max was at the beginning of the lap, in the first sector, so he has so much time to look at it. Otherwise, we'd have informed him. Unfortunately, there's a yellow flag, he just didn't see it, he even saw a green light on the right-hand side [in the pitlane].
"I think it's just a rogue marshal that's stuck a flag out, he's not been instructed to by the FIA, they've got to have control of their marshals, it's as simple as that, because that's a crucial blow in this world championship for us.
"Now he's starting P7 at a track you can't overtake at. That is massive."
Horner admitted that there's "no point" in appealing the decision with such little time before the start of the grand prix, and expressed his frustration that Sainz was not penalised for failing to slow for yellow flags like Verstappen and the Mercedes of Valtteri Bottas was.
"What I really don't understand is Carlos Sainz has done exactly the same thing," Horner explained.
"He hasn't seen it, driven straight past, gone past with his DRS open, fully planted, he's lifted about 10 meters before the line and that's OK."
The stewards report indicated that Sainz hadn't seen the yellow flag as Horner stated, but he did "make a significant reduction in his speed in the relevant mini-sector" when he saw Gasly's stricken car.
Horner said there "needs to be some grown decisions made by grown-ups" and fumed that the "race director should have control of the circuit".