Soon, perhaps at this weekend's Russian Grand Prix, Formula 1's rules mean Max Verstappen will have a grid penalty for an engine change beyond Red Bull or Honda's control.
To keep costs down in the V6 turbo-hybrid era there have been strict limits on how many individual power unit components a driver can use during the season.
Since the Hungarian Grand Prix, Verstappen has been at his limit for all the major components including the internal combustion engine, turbocharger, MGU-H and MGU-K. The next change of any of those components will mean a grid penalty but given they will all come at the same time, Verstappen's next engine will force him to start from the back of the grid.
This has been a common occurrence for Honda during the modern engine era because its reliability has been questionable. Verstappen's situation, though, has nothing to do with reliability – something Honda now believes it is on top of.
Verstappen is on the penalty bubble because of the crash he suffered at Silverstone, a crash the stewards deemed title rival Lewis Hamilton was predominantly to blame for.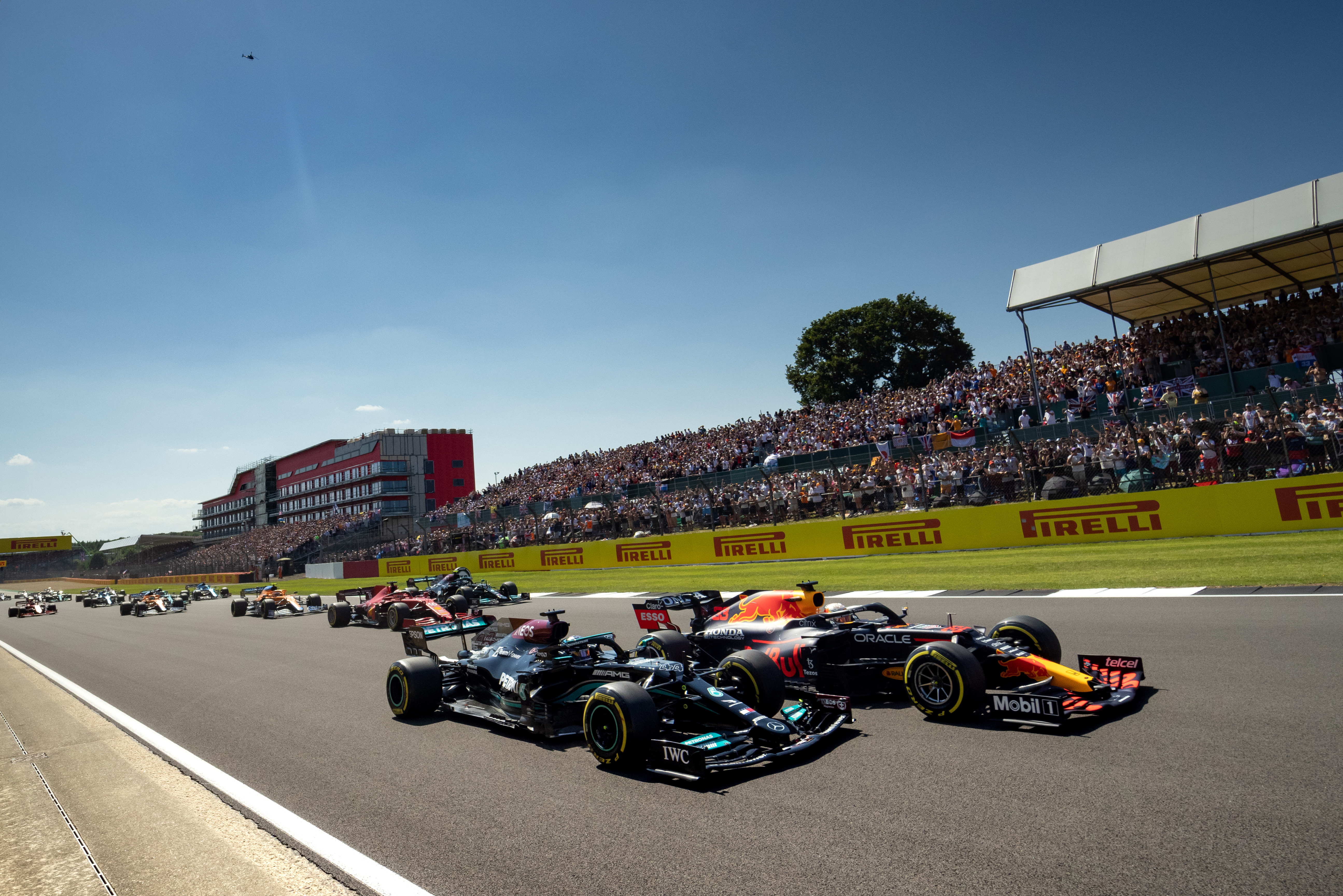 Honda repaired the engine within the confines of the existing regulations and tried to use it at the next race in Hungary but discovered a crack after qualifying and needed to replace it.
Since then it has become clear that the engine that suffered the crash at Silverstone will not be raced again this year. Verstappen is guaranteed to need a new one at some point and that means he will overstep the limit.
Red Bull and Honda have made their feelings about this very clear. They believe it is unfair to suffer in circumstances like this. Red Bull's side is partially driven by F1's new cost-cap environment: $1.8m to repair Verstappen's car after the British GP, it claimed. And Honda had to foot a big repair bill too: more than a million per engine, it says.
So, there is a significant financial consequence here. "And a grid penalty," Honda F1 technical director Toyoharu Tanabe told The Race. "That's much more impactful for us.
"Of course, the money is important, but we can spend money. We can't make points. The points are important for driver and team. That's more important than the cost."
Prior to the summer break, the likes of Red Bull and Ferrari suggested F1 tries to find a way to avoid teams being stitched up in the budget cap era having to pay repair bills for crashes their opponents caused.
Honda is more concerned about how to even the odds on the sporting side. Its argument is the FIA regulations need to be reconsidered. Currently, certain engine parts are sealed by the FIA, which means they cannot be checked, repaired or replaced without sanction.
The suggestion Tanabe has offered is that a panel is created that can review accidents and discuss requests for part changes.
He reckons it fits the sustainability requirement because it would enable engine manufacturers to spend "tens of thousands" on repairs instead of "millions" on all-new engines.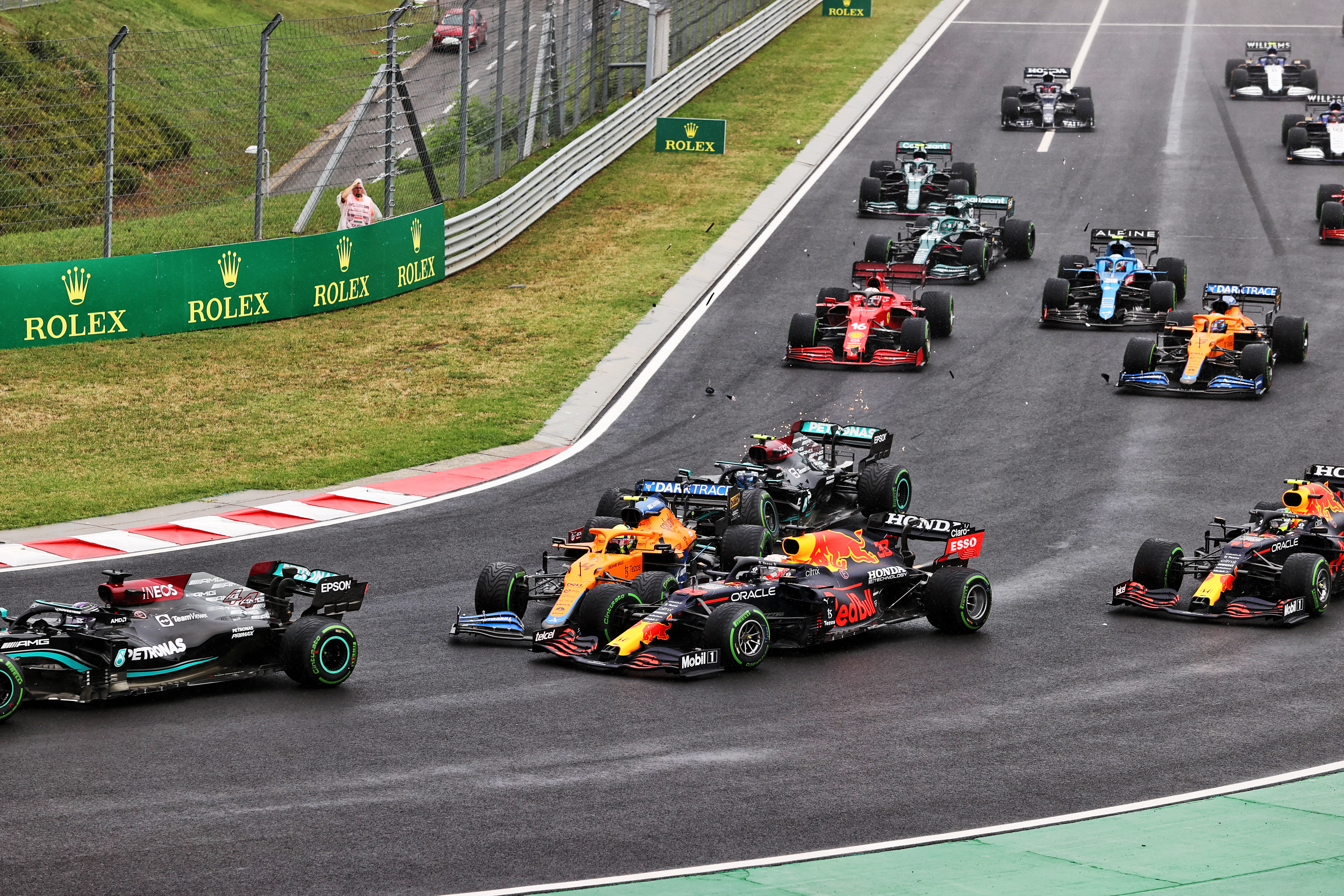 And it would be fairer from a sporting perspective because it would prevent an engine from being written off, which leads to the situation Verstappen now finds himself in.
"We can consider with the FIA, teams, and manufacturers, how we can save that type of damage in such conditions," Tanabe explained.
"One of my ideas is to have an inquiry. A representative from the FIA, team members, all engine manufacturers. They can review if it is reasonable to change parts which the engine manufacturer requests, then they can have a discussion and then accept or not accept the request.
"The cap cost is important, and the sustainability of this sport is important. I think we can do something."
One of the tricky elements of the Verstappen/Silverstone case study is that following Honda's repairs the engine ran on-track without any clear performance deficit at the following event.
It was only the inspection post-qualifying that identified a physical fault that alerted Honda to the damage.
Honda has remained adamant this time of breakage would not be possible at random, so is a delayed consequence of the Silverstone crash – possibly a weakness was created by the heavy impact, and the subsequent on-track running caused the failure.
That could be difficult to prove given the engine was able to run without an issue in the sessions that followed the accident.
However, Tanabe suggested that his suggestion would accommodate this. First, it would allow closer inspection in the first place, as Honda would have been allowed to break the FIA seals to perform better checks.
And if there was a panel established to review the data he believes it would conclude that the Verstappen engine crack could only have been caused by the Silverstone crash.
That, per the Honda idea, would therefore allow for certain parts to be changed without penalty.
"It's a bit difficult," Tanabe admitted. "That's why I would like to have an inquiry with a match of engineers.
"The area we had a crack on Max's power unit, it's a very weird position if you use it in normal conditions.
"You can review the impact from the data or video, and you can find out where you had an unexpected impact or something.
"If the power unit allowed any impact condition from a crash, you should have a big power unit!"