Since the loss of Dietrich Mateschitz. one question that has come up time and again is what it means for Red Bull's motorsport projects.
It's a legitimate question given that Mateschitz was the driving force behind the energy drinks behemoth's prodigious investment. But it's a difficult one to answer with any certainty given Red Bull is a private company that neither wants to, nor has legal obligation to, disclose.
Mateschitz was the minority owner of Red Bull, holding 49% of the company. Exactly how that 49% is passed onto his estate is unclear, although his son, Mark Mateschitz, could assume a prominent role.
The other 51% is held by 72-year-old Chalerm Yoovidhya, the son of Red Bull co-founder Chaleo Yoovidhya, and his family.
While the Yoovidhya family has a controlling stake in the company, Mateschitz held management control of the company globally until his death.
What's not clear is whether the Thai side of the company will take a more active role in directing the company worldwide now. There are some suggestions that it will, but while Mateschitz kept a firm hand on the tiller his wider organisation is eminently capable of continuing to steer Red Bull on much the same course.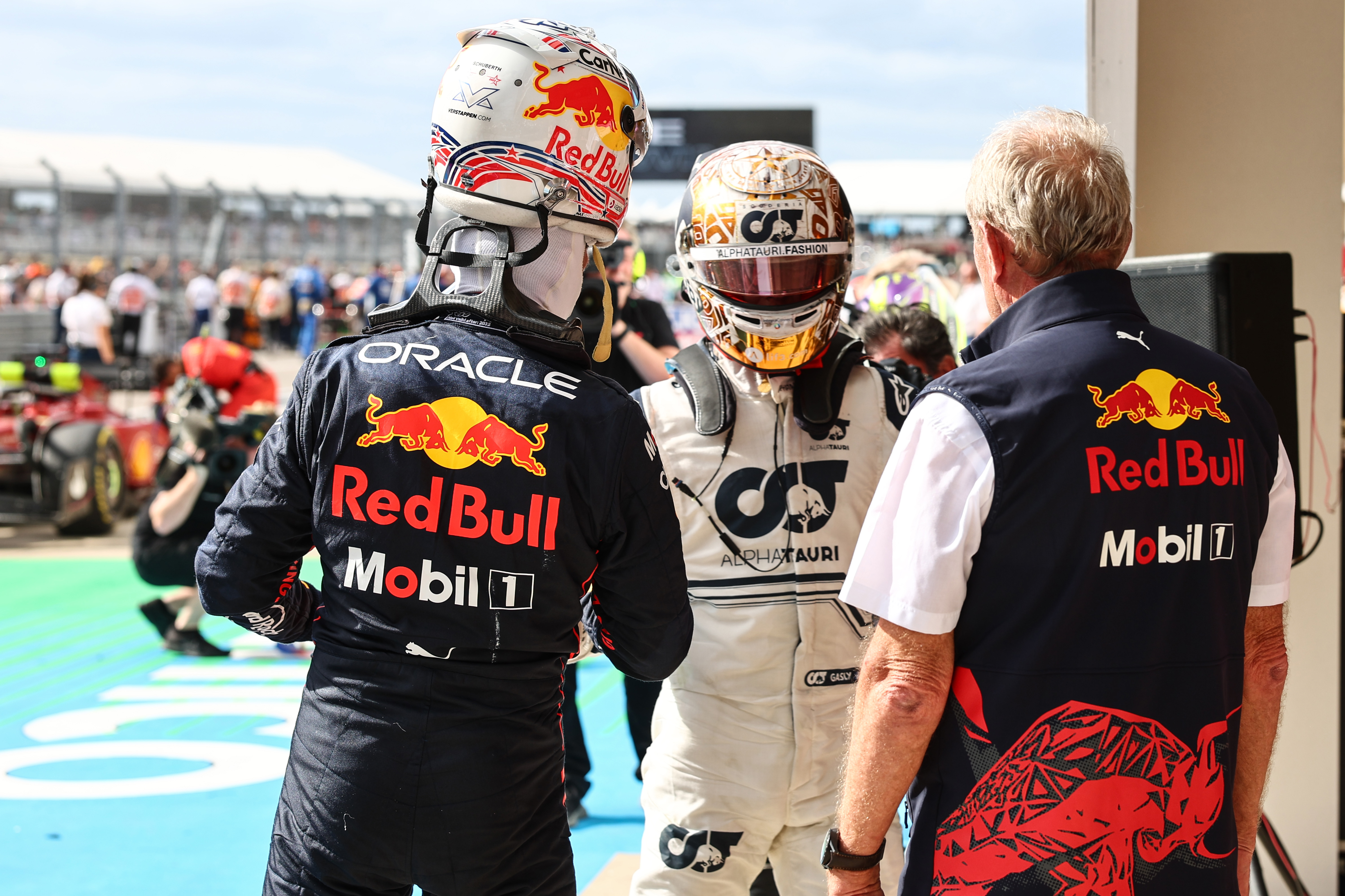 Given the success of Red Bull, in the absence of evidence to the contrary, it would seem pragmatic for the management of the company to continue with minimal disruption outside of the loss of Mateschitz.
Mateschitz played an active role in the key strategic decisions made by Red Bull's F1 operations in recent years, notably the establishment of Red Bull Powertrains and the eventual rejection of a Porsche buy-in. There's no obvious reason for that direction to change given Red Bull Racing and AlphaTauri are able to be self-sustaining and there has already been prodigious investment in the powertrains side.
"The future is set," said Red Bull team principal Christian Horner when asked whether the loss of Mateschitz could change things. "He's put in place a very strong foundation for the future.
"In 2026, Red Bull will be becoming a power unit manufacturer. That was the missing piece of our jigsaw and he had the vision to enable that to happen and just as we've done with the chassis, we shall take that same spirit – his spirit – into that future engine company."
When asked for how Mateschitz would view that long term vision by The Race, Horner stressed that he had been involved in all the key decisions made up to the week before the United States Grand Prix.
"He'd set that vision," said Horner. "He was involved right up until last week.
"He had the vision and endorsed the plan for Red Bull Powertrains, to set the team up for the future, for the long term.
"And the commitment that he's shown to that and what he's enabled us to create in Milton Keynes puts Red Bull Racing in a very strong position for many, many years to come."
Of Red Bull's F1 businesses, Red Bull Racing, Red Bull Technology, Red Bull Advanced Technologies and its powertrain set-up should be regarded as the core. What happens beyond that is potentially more open, although it should be stressed that there has been no indication there will be changes.
AlphaTauri is a stable and effective outfit that promotes Red Bull's fashion brand, but in a time when team values are skyrocketing, a case could be made to sell that to a credible bidder – for example, the Andretti organisation or Porsche.
There have been times when the team has been for sale in the past, both officially and unofficially. However, one caveat that Mateschitz always attached to any possible deal is that the team must remain in Faenza. If a sale is considered, it's unclear whether that requirement would be dropped, although the facility has been invested in over the years and would form a good foundation for a prospective new team owner.
The Austrian Grand Prix was very much Mateschitz's project but it's a successful event that's very much in Red Bull's heartland. Whether the business case for this race will be reviewed is unclear.
The same applies for Red Bull's driver programme and other motorsport activities. These were driven by Mateschitz but run by wider organisations that can easily continue under the new ownership provided the budgets continue to be signed off.
But what is clear is that motorsport has been a key pillar of Red Bull's brand building and the investment has contributed to its dominance of the energy drinks market.
That means it's far from a foregone conclusion such projects will be dismantled in Mateschitz's absence, especially since it's very likely he will have made arrangements to ensure they continue at least in the immediate future.
The reality is that many of those involved with the motorsport programmes, F1 included, don't know exactly what the future leadership and direction of Red Bull will be. But what is without question is that Mateschitz prepared for this moment well.