With just one point to his name since the Mugello podium that appeared to be his breakthrough, Alex Albon's place at Red Bull was under enormous pressure even before the Emilia Romagna Grand Prix.
Then he spun on the restart lap at the end of the race while trying to hold onto a top-six finish on old tyres, ending up 15th and last.
Is that the error that has sealed Albon's fate? Or should Red Bull still persist with him?
Our writers have their say.
SCOTT MITCHELL
The writing was already on the wall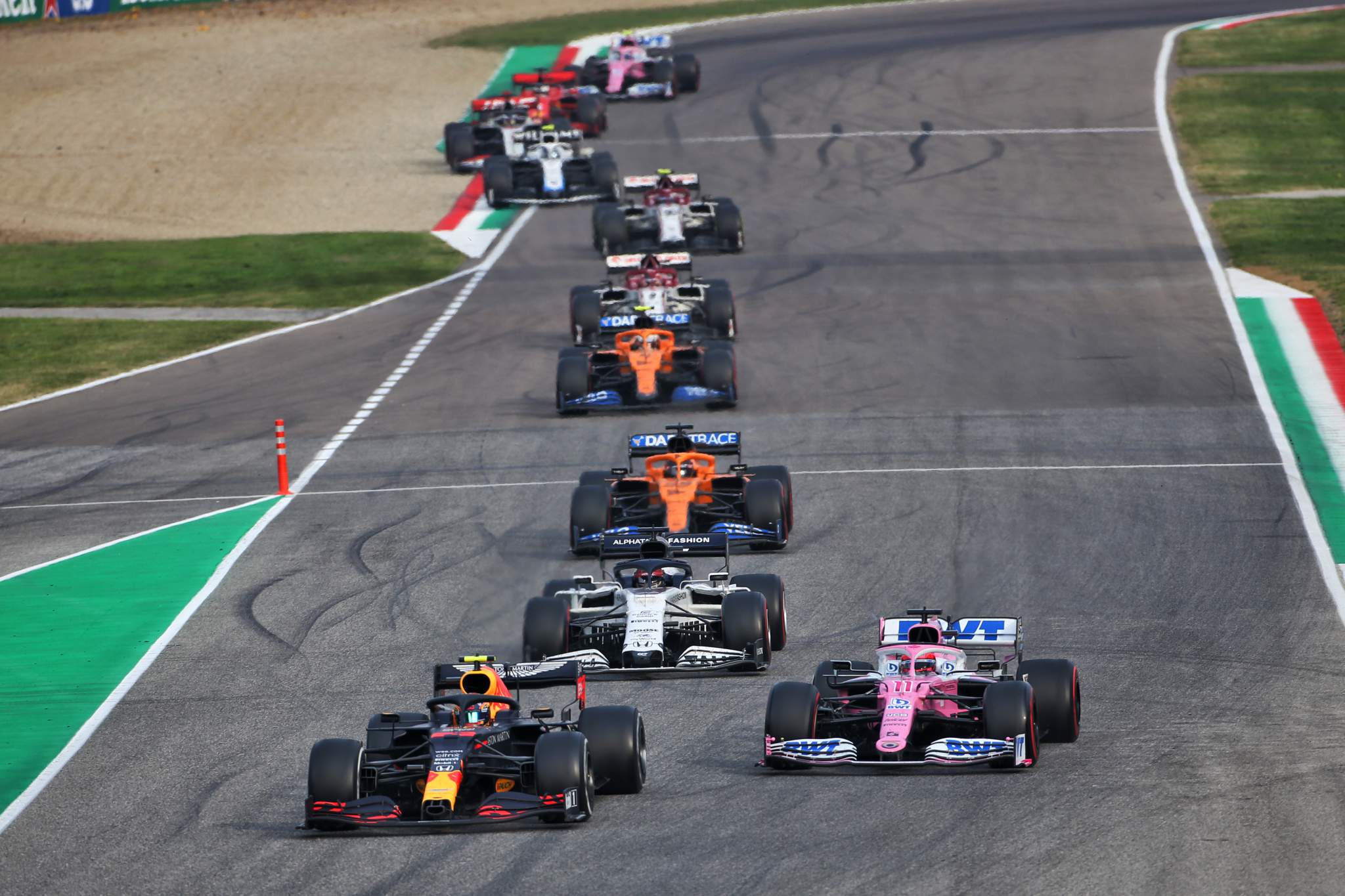 Albon needed a really, really convincing Imola weekend in my opinion, and he never looked like producing.
Qualifying was a tightrope throughout as he kept having laptimes deleted for track limits, and then when it mattered in Q3 he was on the third row, again.
Then he lost a place at the start and the usual problems set in, Albon unable to progress as he battled with an unstable rear. Later in the race he complained of vibrations whenever he pushed at high speed.
Despite all of that he had the opportunity to secure a top-five finish but was a bit slow on the restart and mugged by Daniil Kvyat into Tamburello, then by Sergio Perez on the outside into Villeneuve.
And to cap it all off, he spun a second or two later. Albon protested quite a bit post-race over the radio that he would not have spun on his own, and must have been hit.
The reply sided with "wheelspin first" – unfortunately, that means Albon's fault.
The end result must be that his Red Bull days will end after this season. He'd been given a push to "justify" his position. All he's done in the two weekends since is justify his exit.
EDD STRAW
The drive was already lost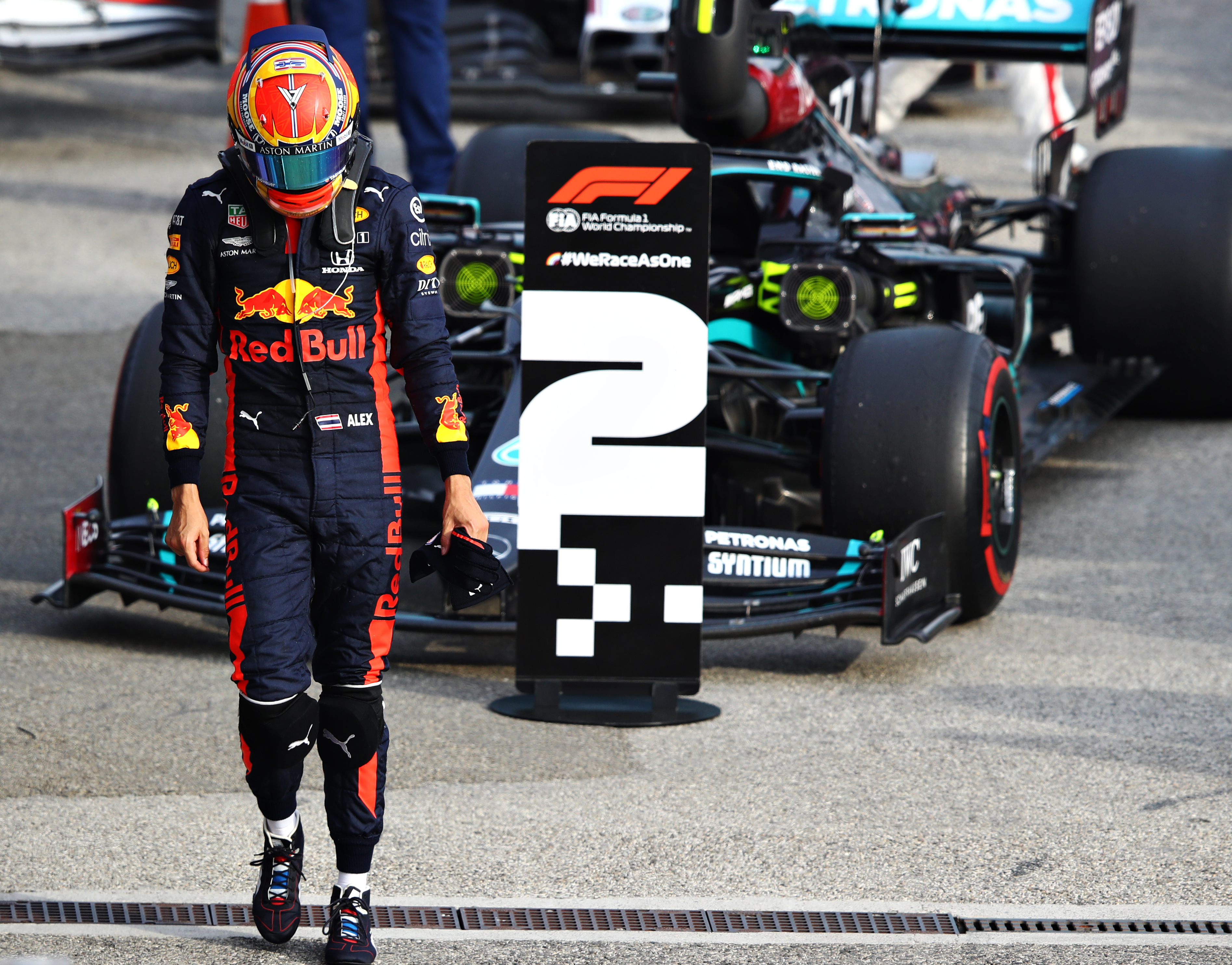 Albon's Red Bull Racing 2021 fate was effectively settled before this race, barring some kind of miraculous victory, so another poor race probably hasn't impacted that.
Given all was likely already lost on that score, it's perhaps even more damaging than that.
What it has done is made Albon's prospects for 2021 and the years beyond overall even worse given he's now realistically trying either to prove he should drop back to AlphaTauri in a seat that appears certain to go to Yuki Tsunoda if the F2 racer gets the superlicence points.
Spinning in battle is the kind of thing that amplifies the negative impression from Albon's struggle for pace relative to Max Verstappen and that is going to further dent his reputation.
He's clearly in a terrible downward spiral and not able to do himself justice, but this was the last thing he needed as he tries to salvage the chance to rebuild himself in F1 and make good on the very real potential that's there.
MARK HUGHES
Was he promoted too soon?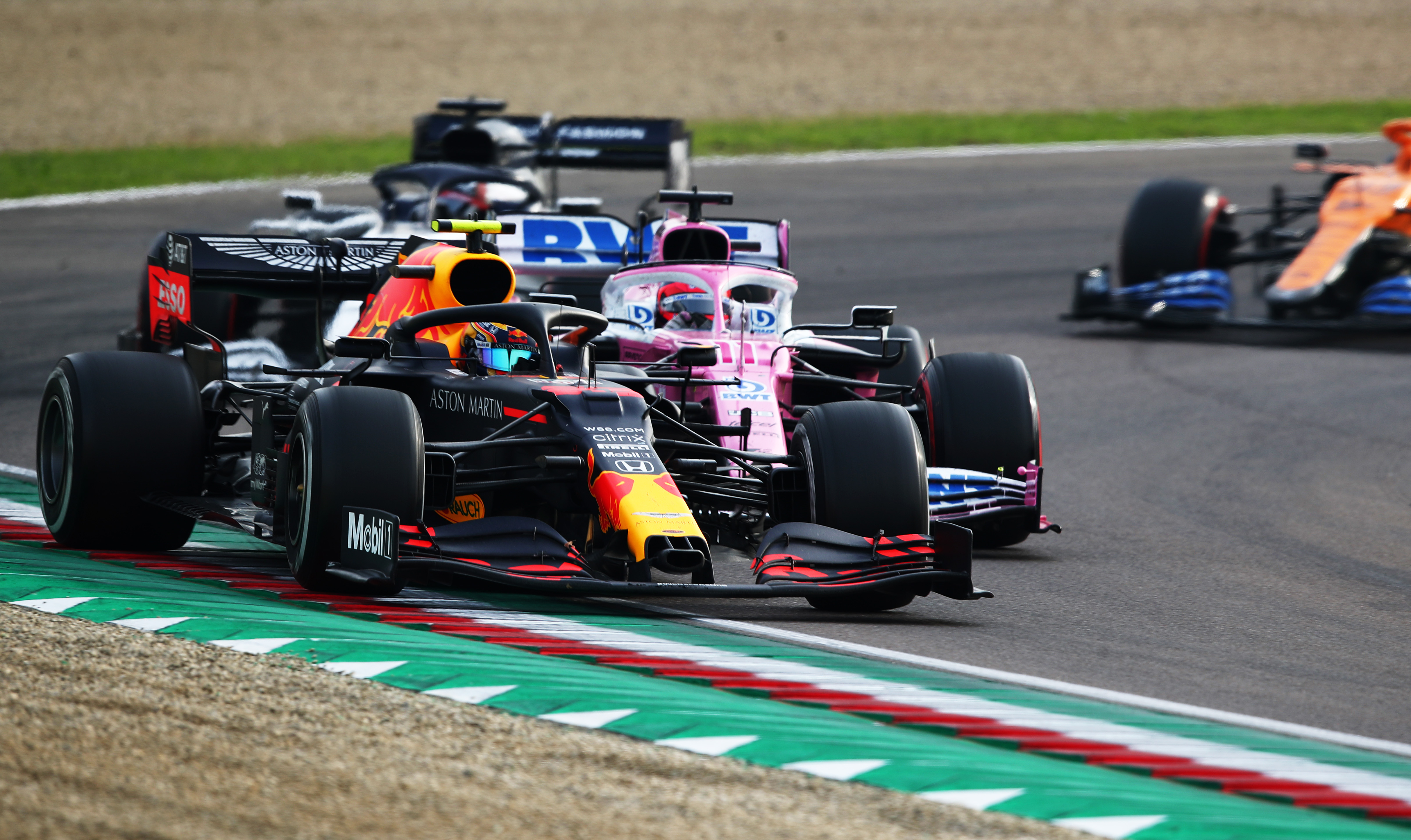 Even before Albon spun his way out of fifth place in the hectic post safety car moments, he'd probably already lost his claim to the 2021 Red Bull seat.
His qualifying performance was adequate, nothing more. His race was unremarkable stuck in the traffic that his ordinary qualifying performance had put him behind.
The spin probably just made the decision easier.
In hindsight, did he get his big break too soon – before he was ready?
VALENTIN KHOROUNZHIY
Ultimatum was always going to backfire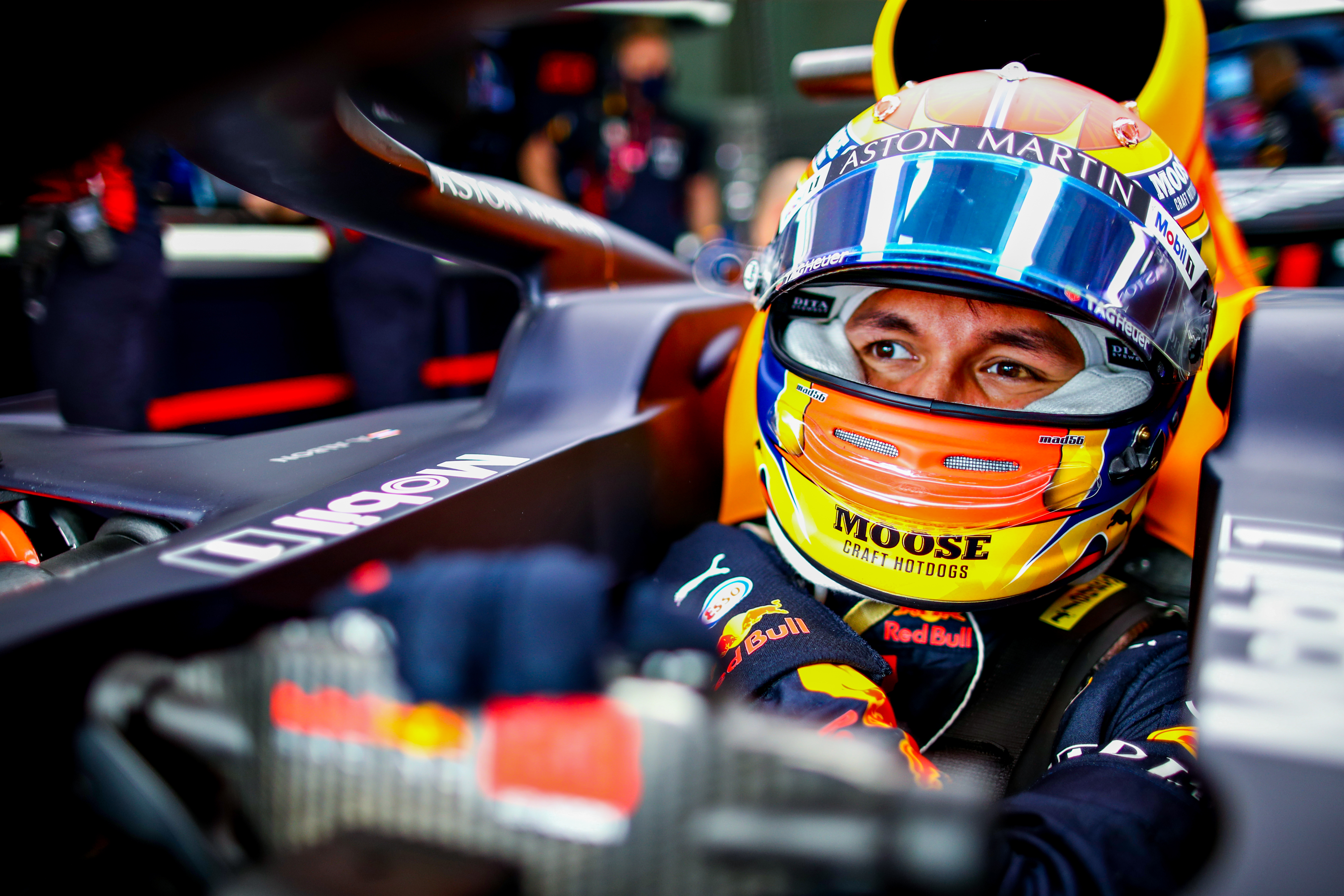 The only effect Red Bull's public ultimatum for Algarve and Imola appears to have done is finally tip the young Albon over the edge and lead to him buckling under pressure. And that's the only thing it could've possibly done.
For all the talk of post-podium momentum, encouraging signs, unlucky breaks, what have you – the pace has been what it has been for the vast majority of the season. Verstappen can be quick in this car – Albon, like Pierre Gasly before him, cannot.
It is hard to say how much of that is Albon's fault – and I guess we might just find out next year – but Red Bull putting him under the spotlight was never going to help. How was he ever supposed to find an extra half a second all of a sudden?
There's no point in making a decision based on two races – you make it based on the season so far.
And, unless Red Bull has some reason to believe it has a systemic issue with its second car, there is only one decision that can be justifiably made on the basis of 2020, unfortunately.
GARY ANDERSON
There were positives at Imola, but…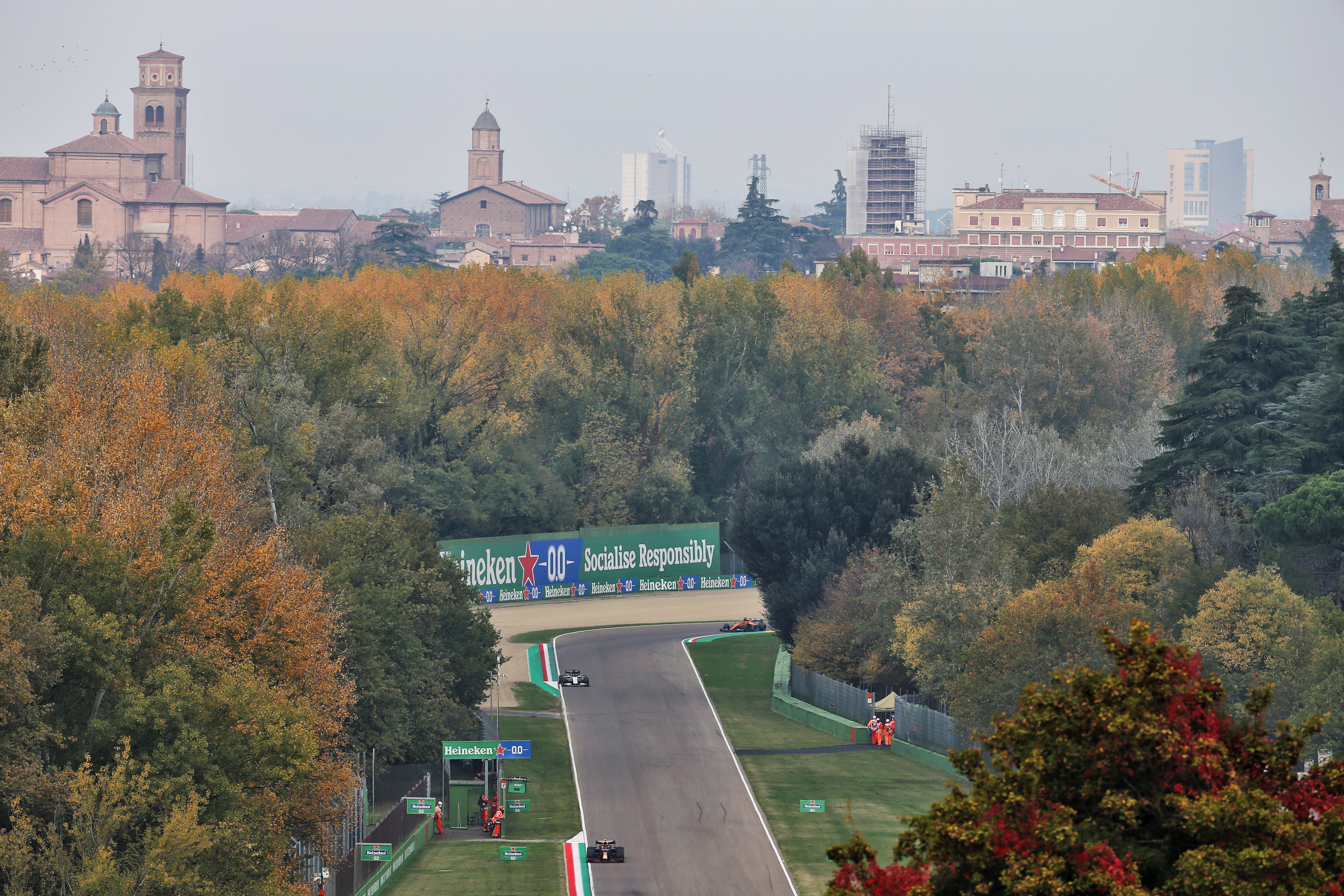 Albon qualified sixth, 0.396s behind his team-mate Verstappen, who qualified third. When you look at it that way it's not too bad and he was in there with a fighting chance for a reasonable points finish.
If he is to keep the drive he needs to do this on a more regular basis to allow him to get more confidence and for Red Bull to progress to a level where it can challenge Mercedes for any of the championships.
Yes, Verstappen is a rocketship and will be quick in any car, but you need a back-up to take points from the others when things go wrong, as they did today, for Max.
Unfortunately for Albon, dropping it on those used hard tyres probably sealed his fate. Daniel Ricciardo was on the same age of tyre and went on to score his second podium of the season.
When he is on the radio, Albon always sounds like he is searching for an excuse. More worryingly, his voice always sounds nervous, like he's driving on the edge and not relaxed. This can very easily lead to mistakes.
MATT BEER
The spin wasn't the biggest problem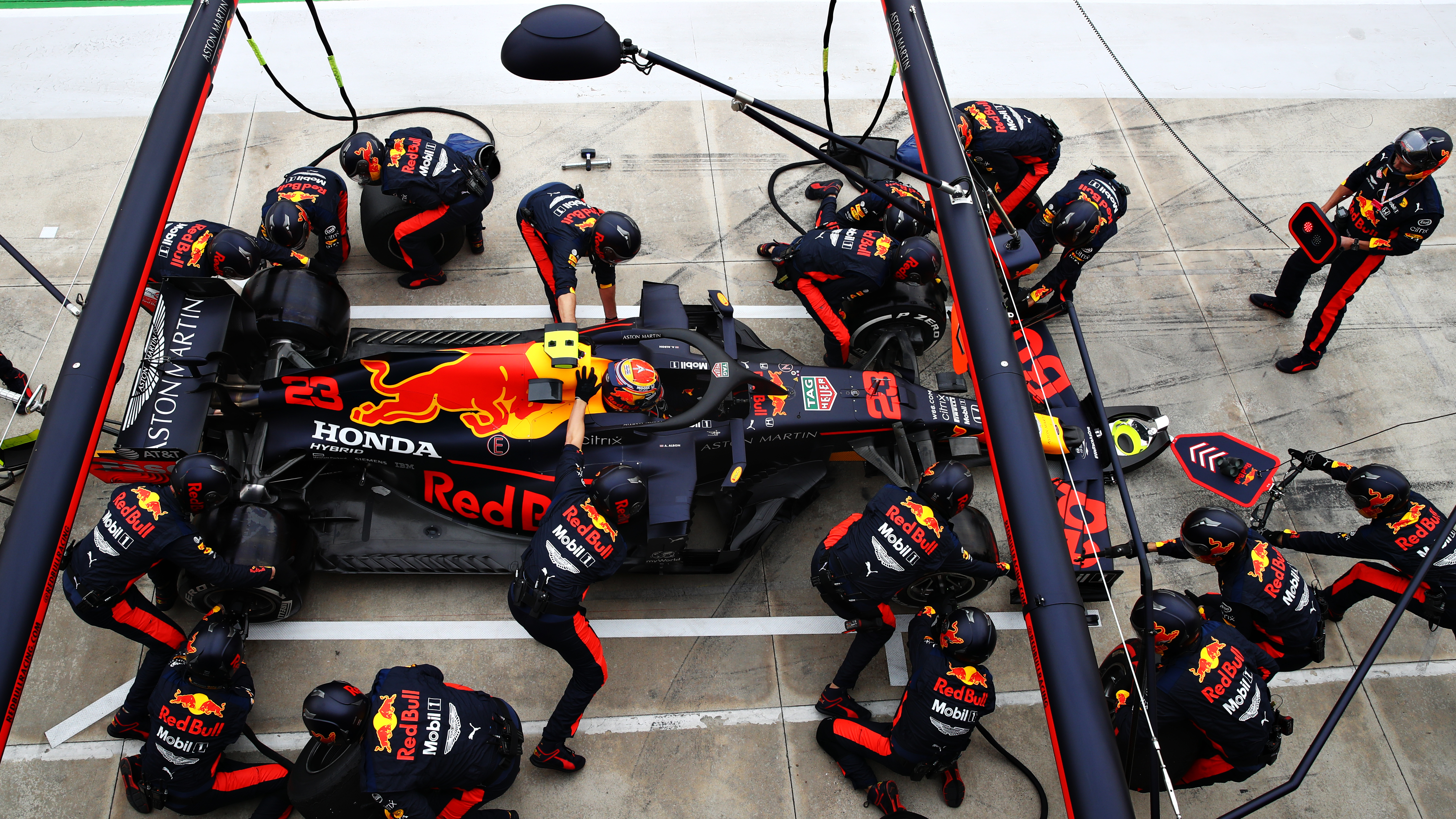 Albon's rise from a promising but not sensational junior career to one of the very best seats in F1 was a superb story in 2019 and he earned that Red Bull shot on absolute merit.
But this year he's sadly showing he shouldn't be in that car, and the key evidence at Imola wasn't the underwhelming qualifying or the spin as such.
The minutiae of why isn't as important as the simple fact that Red Bull was left with Max Verstappen fighting two Mercedes solo yet again.
And that meant, on a day when Red Bull might just have had the superior race pace, it was doomed to being pincered by Mercedes blocking its strategic moves because it had two cars to cover off whatever pit timing Verstappen might try.
Red Bull doesn't need two Verstappens, but it desperately needs a second driver that it's confident will be sat poised in a close fourth at worst, ready to get involved in the chess match.