Mercedes is running a "relatively extreme" experimental floor with a large cut in it on Lewis Hamilton's Formula 1 car during the first free practice session for the Canadian Grand Prix.
Mercedes has battled porpoising and bouncing problems this year and with the FIA moving to limit the vertical oscillations by issuing a technical directive, this is the latest in a long line of floor experiments.
This large cut-out is described by the team as something that "allows the floor fences to work more efficiently, improving how they shed vorticity and increasing floor load".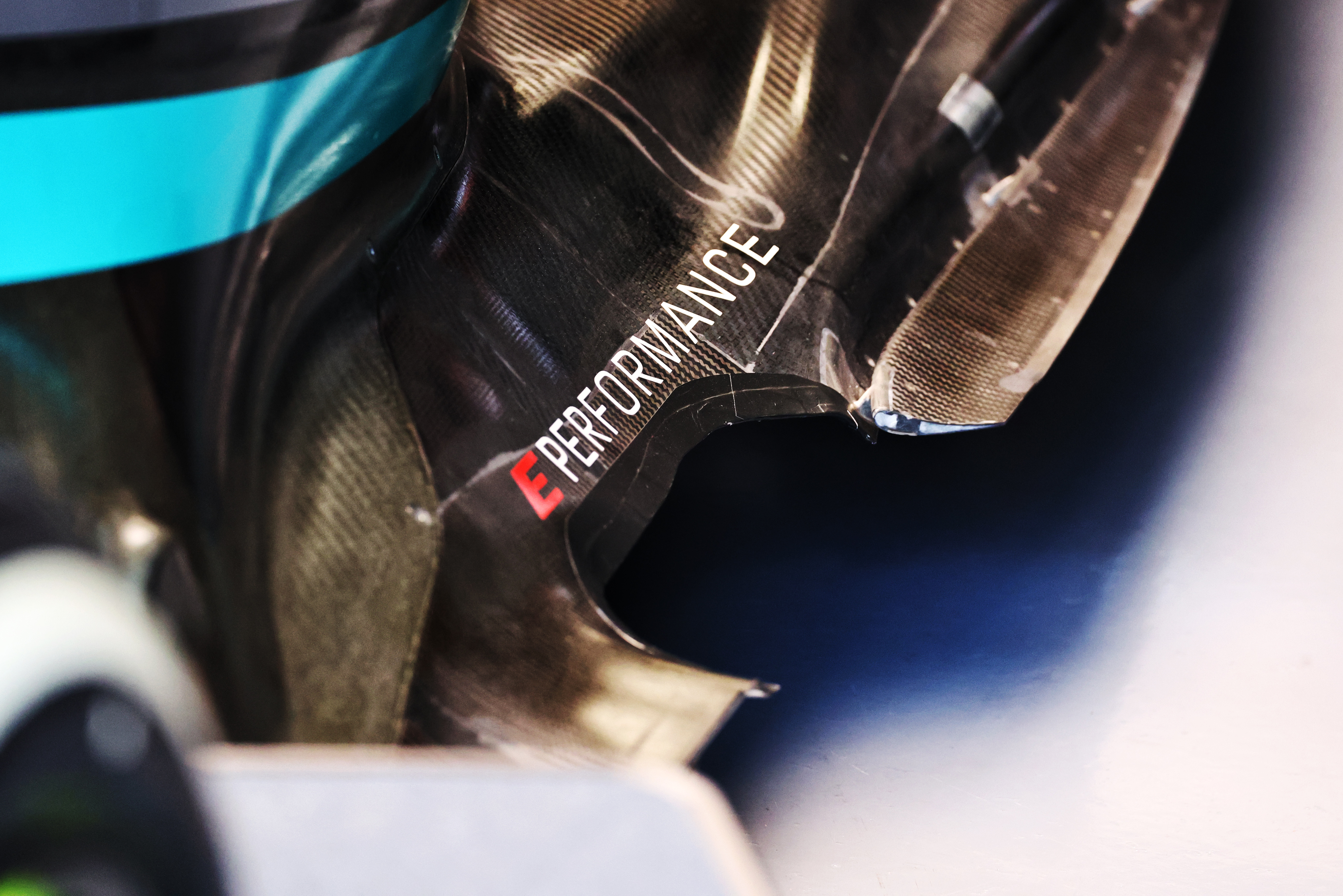 ---
Gary Anderson's view
This is certainly the area of concern with the Mercedes floor, but the answer is not to get rid of it completely.
Instead, you should just allow some airflow to pass underneath it and let it be pulled through by working with the inside tyre squirt.
Having that cushion of air reduces the side of the floor's sensitivity to the ground. But what Mercedes has done will only lose it downforce.
This will allow the underfloor strakes to work more efficiently, but it's not a good solution to the porpoising or bouncing problem.
From this picture of the Mercedes, I'm looking at a bit of desperation.
As I have said many times, there is still room for the jigsaw in F1 and this is a prime example.
---
Team-mate George Russell is running a more orthodox version of the floor, while Hamilton admitted that this change could actually cost downforce.
"I am trying a lot of different experimental things on the car to help us get the data and move forward – you'll see this today for example, something relatively extreme," said Hamilton when asked about the impact of such experiments on his performance this season prior to FP1.
"If it doesn't work it's definitely a lot slower because it's got less downforce but that's my role, I take that responsibility seriously.
"Whilst it's not been ideal on some weekends – it's often set us back because it's lost us a session or two – that's OK because eventually we'll get there and I'm proud to have been part of that process."