Lewis Hamilton says he 'feels for the fans' amid Max Verstappen's domination of the 2022 Formula 1 world championship – while admitting his own years of commanding title wins were equally unfulfilling for neutral fans.
This weekend's Singapore Grand Prix is the first chance for Verstappen to seal the 2022 title, though he needs to win the race and for main rival Charles Leclerc to score no more than three points. Sergio Perez and George Russell also remain in mathematical contention for now.
It's a sharp contrast to Hamilton and Verstappen's fraught 2021 championship fight, which was only concluded on the final lap of the season in Abu Dhabi.
"Definitely I feel for the fans because for everyone, and even for us last year, going right down to the wire, that was intense for everybody, and so it's never great when a season [title fight] finishes early," said Hamilton when asked about the possibility of Verstappen clinches this year's title so early.
Should Verstappen clinch it at Marina Bay, he'll put the championship out of his rivals' reach with five rounds to spare afterwards.
Verstappen called it a "long shot" to win this weekend and said winning at Suzuka would be "nicer" on home soil for Red Bull's effective engine partner Honda.
"What happens in the next year I don't know," Verstappen said when asked if fans should be worried about his dominance continuing.
"At the moment also as a team, we have a very strong car and we are also…not perfect but close to perfect, executing a lot of things. That helps."
If Verstappen clinches the title this weekend would be earlier in the season than Hamilton has managed to seal any of the titles he wrapped up early.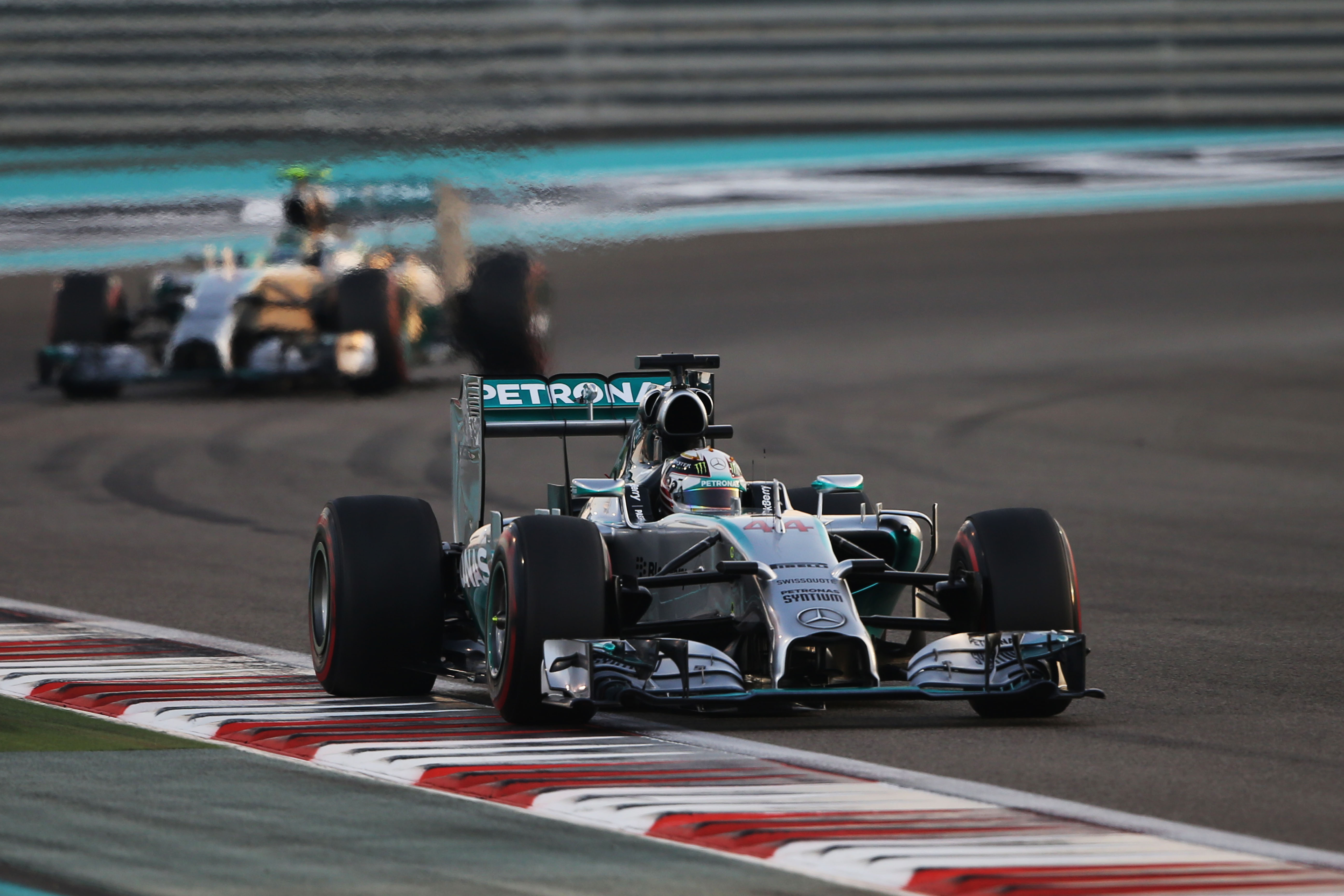 While his 2008 and 2014 (above) title wins against Felipe Massa and Nico Rosberg respectively went down to the wire, his other five were all secured with either three or two grands prix left afterwards.
But in all those cases, his challengers – variously Rosberg, Sebastian Vettel and Valtteri Bottas – had long since faded out of realistic title contention as Leclerc has this year.
And Hamilton readily admitted that any negative feeling about the Verstappen domination's impact on the F1 spectacle in 2022 applied to many of his championship seasons too.
"Even when I've experienced having it finish early in places like Mexico… for you as the one individual it's great, but for the actual sport it's not spectacular," he said.
"So I'm really grateful to have had like 2008 right down to the last 17 seconds, and obviously last year pretty much the same thing.
"Let's hope for the future that it's a bit better."
Hamilton has also been involved in three other last-round deciders in which he was defeated.
He and McLaren team-mate Fernando Alonso were both pipped by Ferrari's Kimi Raikkonen in the dramatic conclusion to Hamilton's rookie season in 2007, and Rosberg successfully fended him off in 2016's intra-Mercedes contest.
Hamilton was part of 2010's four-way decider won by Vettel too, but was only a long-shot contender there as he was 24 points behind going into the finale.