Formula 1 world champion Lewis Hamilton does not support the championship's plan to race on a new Rio de Janeiro track that requires deforestation to be built.
F1 has struck a deal with Rio Motorsport to move the Brazilian Grand Prix from the Interlagos circuit in Sao Paulo to a brand new, yet-to-be-built facility in Rio.
This year's Brazilian GP was cancelled because of the coronavirus pandemic. It was due to be the last at Interlagos, which was on a free deal as a legacy of the Bernie Ecclestone era of F1.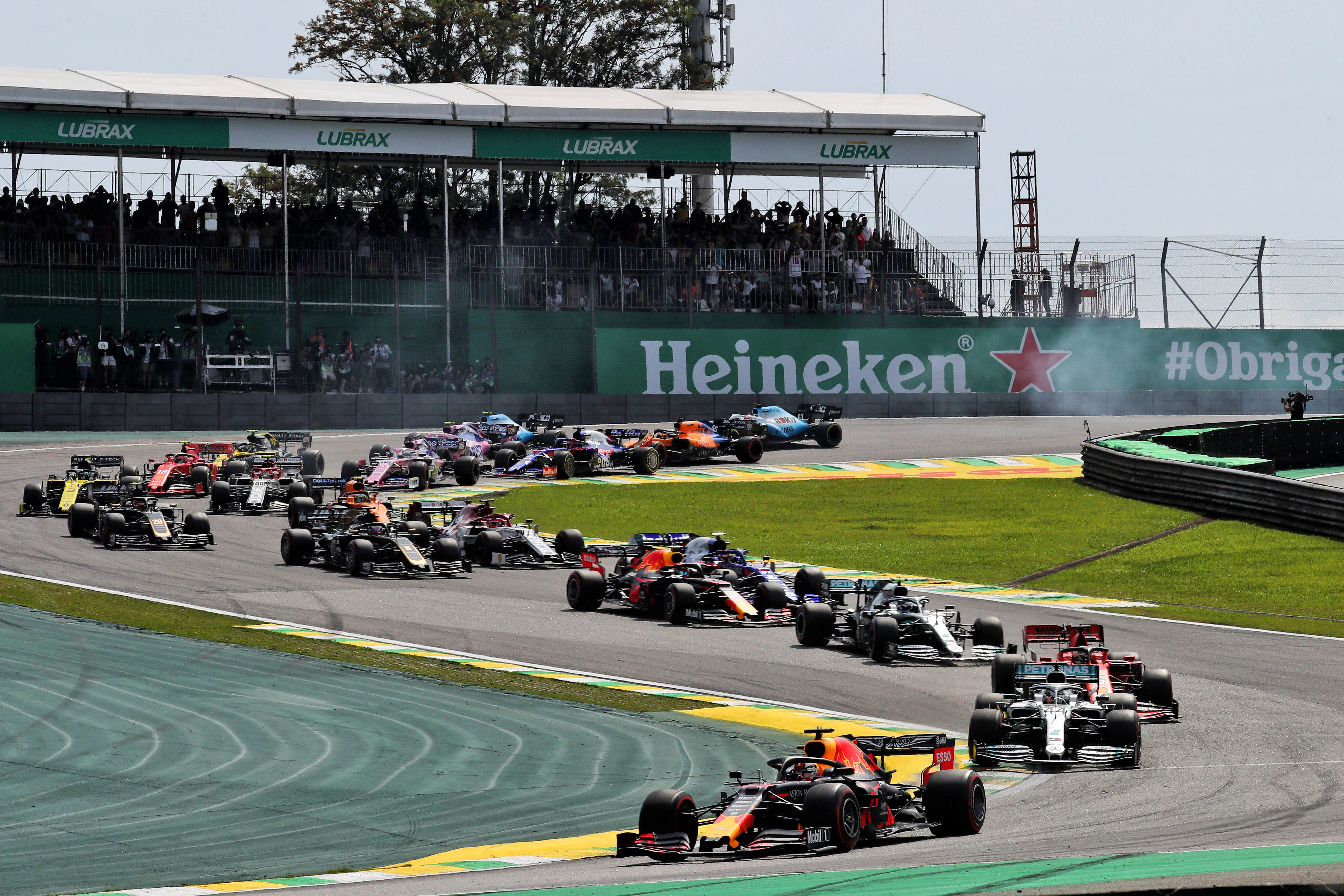 However, F1's hopes of racing in Rio will depend on a swift resolution to an environmental hurdle and the new circuit being built, with a first race there seemingly impossible before 2022.
MotoGP had previously announced plans to race at this same new venue from 2022 onwards.
The group in charge of the Rio project is trying to secure permission to develop on an old military site that is not open for public use but contains many trees and is home to wildlife.
F1 CEO Chase Carey has written to the Rio government informing the authority of its deal with Rio Motorsport but the project is a non-starter if an environmental licence is not granted.
The plan has attracted opposition from people who believe it is an unnecessary development that will destroy Rio's last remaining inner-city forest area.
Six-time world champion Hamilton takes a strong pro-environment stance online and has publicly urged F1 and other industries to do more to promote sustainable practices and working conditions.
He was asked about the controversial Rio project on Thursday ahead of the Eifel Grand Prix at the Nurburgring, and said: "Firstly I love Brazil and I think some of my biggest following is in Brazil. The Brazilian people mean a lot to me and the support that I've had there over the years has been immense.
"I was hoping I wasn't going to get this question because, ultimately, my personal opinions are that the world doesn't need a new circuit.
"I think there's plenty of circuits in the world that are great and I love Interlagos. I've been to Rio and it's a beautiful, beautiful place.
"I don't know all the details of it [the new track]. I heard that it's potentially going to be a sustainable race but the most sustainable thing you can do is not tear down any trees.
"With deforestation and everything, I don't think it's a smart move for us.
"I don't have the details of why, but it's not something I personally support."
On paper, the move is a contradiction of F1's push to improve its eco credentials and its bid to be carbon-neutral by 2030.
However, F1 believes that the Rio plan is being misrepresented, as the site of the circuit needs to be improved and the promoter has major plans to create a better eco-system around it.
As Hamilton referenced, the circuit is being designed to be the first carbon-neutral venue on the calendar. But the Rio organisers have also pledged a major forestation commitment that would plant 'multiple times' the current number of trees, relocate the animals that inhabit the current site, and develop what is being called a sustainability and environmental protection centre for local education.
Rio Motorsport has submitted all these plans and would only receive a licence to build there based on those comments.
The fate of the circuit is therefore likely to come down to whether the relevant authority in Rio rules that the promoter has presented a satisfactory environmental plan and can be trusted to fulfil its obligations.
Otherwise, Rio Motorsport will have to find a new location for the track, or F1 will need to re-open negotiations with Interlagos to keep the Brazilian race on the calendar.