Lewis Hamilton has hit out at the FIA's crackdown on Formula 1 drivers' jewellery, calling it an "unnecessary spat".
But The Race understands that the new checks being carried out at the behest of Niels Wittich – who now shares the FIA race director role with Eduardo Freitas – will not impact what Hamilton actually wears during races.
The race director's instructions from last month's Australian Grand Prix contained clarifications on the wearing of jewellery and non-fireproof underwear underneath the fireproof garments.
From the Miami GP this weekend, teams' scrutineering submissions must include details of jewellery and fireproof underwear, and checks may be carried out to ensure compliance.
The instructions are the same as Wittich has previously given to junior drivers, and he felt they should also be applied in F1 – particularly once it emerged that some drivers were not currently complying.
But The Race understands that the fireproof underwear element of the instruction is the priority, and that the FIA is unlikely to take objection to the small nose and ear studs that Hamilton actually wears while racing.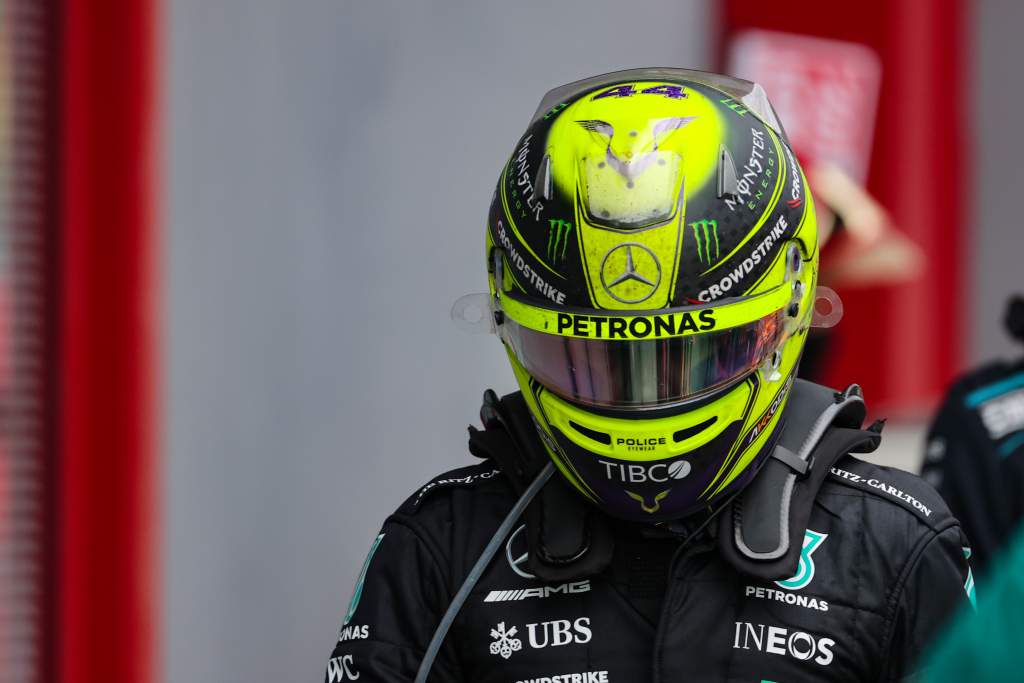 That did not stop Hamilton being asked about the situation and whether he felt he was being singled out.
"I couldn't get any more jewellery on today, but anyway…" he chuckled during the Miami press conference, at which he was wearing multiple necklaces, earrings, bracelets and watches.
"I feel like it's almost like a step backwards, if you think of the steps we've taken as the sport and the more important issues and causes that we need to be focused on.
"I think we've made such great strides as a sport… we're here in Miami… this is such a small thing, I've been in the sport for 16 years and I've been wearing jewellery for 16 years.
"And in the car I only have my earrings on and my nose ring, which I can't even remove."
Hamilton emphasised that he did not want any kind of dispute with the FIA over this matter and had been in touch with president Mohammed Ben Sulayem already.
"It seems unnecessary for us to get into this spat, so I'll try to communicate and work with Mohammed," he said.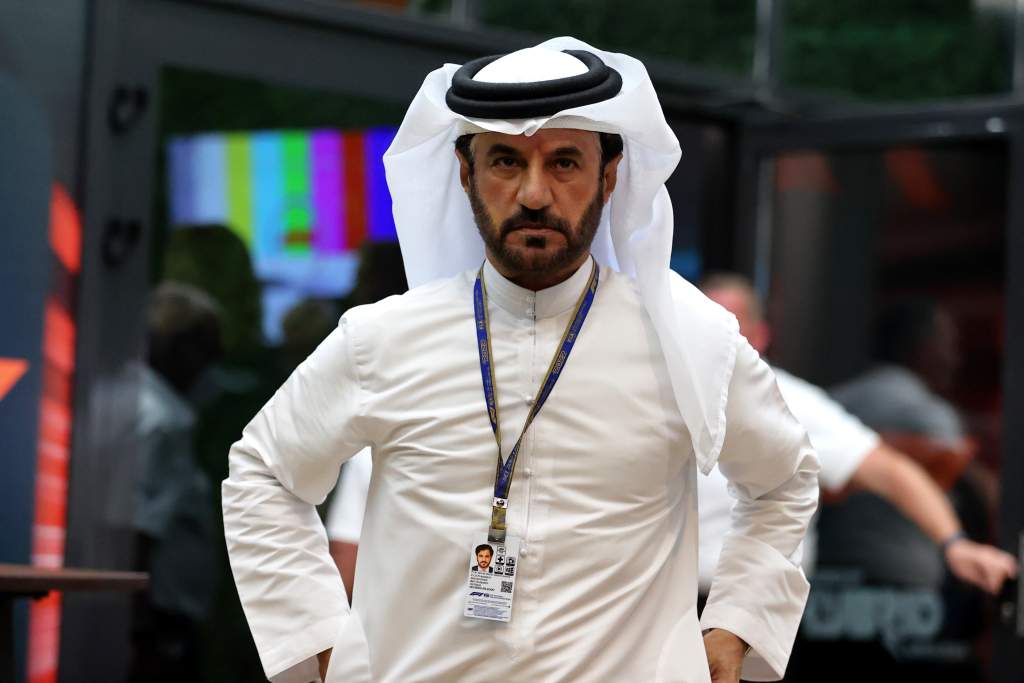 "I'm here to be an ally of the sport, of Mohammed, of Formula 1, and as I said, I think we've got bigger fish to fry, bigger things to do, more impact to have… so I think that's really where the focus should be."
Hamilton later added: "I did try calling Mohammed, for example, this morning, but I'm sure he's super busy.
"But I sent him a message, just reassuring him that I want to be an ally, 'I don't want to fight with you guys over this, this is very, very silly, let's have a great weekend'.
"I've not heard back yet, maybe he's texted me I don't know, but I'll try to speak to him before the race."
Four-time world champion Sebastian Vettel expressed concern that the clarification was directly intended to hit Hamilton.
"I think it is a bit unnecessary to blow this topic up," he said.
"Probably at this stage it's more of a personal thing, and I feel particularly in a way targeted to Lewis. We spoke about underpants as well, but really is that the most exciting thing we can talk about?"
Hamilton was also backed by the other four drivers in the press conference with him – Alex Albon, Sergio Perez, Lance Stroll and Pierre Gasly, with the latter particularly supportive.
AlphaTauri driver Gasly said he had jewellery of his own that he was keen to continue wearing during races.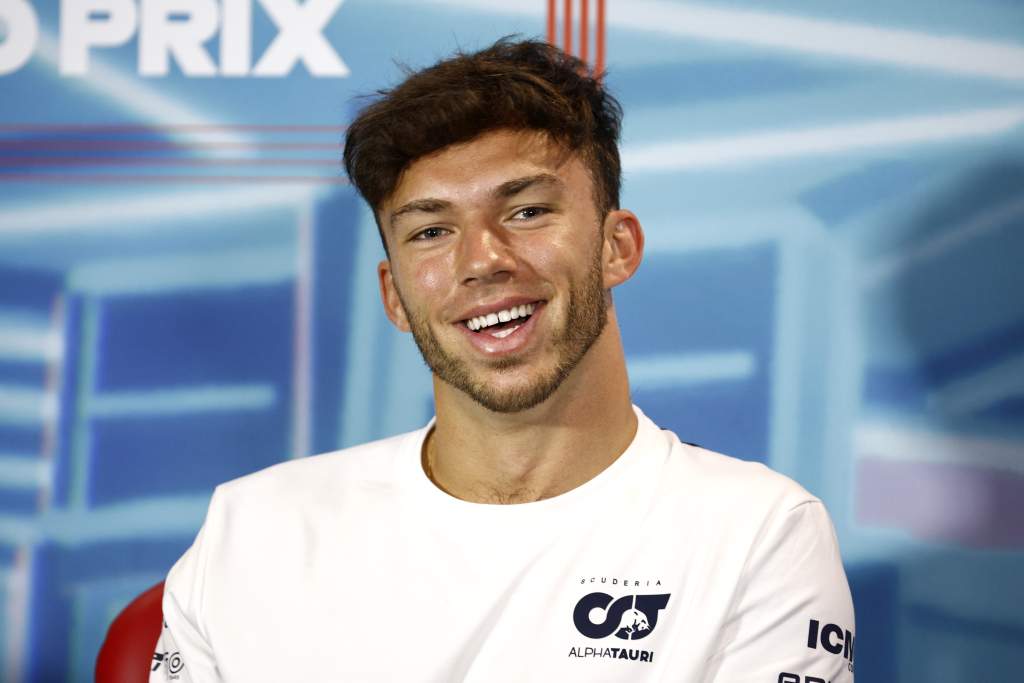 "I do understand – I do believe there are bigger things to focus on, and I appreciate the FIA looking after our safety, it's also their priority and our priority," said Gasly.
"In my personal case I have also religious items that I wear with me, when I'm racing, which are important to me, which I don't feel comfortable not having with me driving the car.
"And I do feel it's a little bit personal. We should have the freedom to do what feels right for us.
"At the end of the day we have the responsibility to go out there, put our lives at risk – and I do feel it should be a personal choice, but I respect the FIA and their will to always improve the safety.
"But I'll appreciate a talk with them, to see if we can find a better solution than such a strict kind of decision as they made. We'll see what we can do."
The FIA's stance is that its crackdown is entirely safety-based.
"Metallic objects, such as jewellery, in contact with the skin can reduce heat transmission protection and thus may increase the risk of burn injuries in the event of a fire," Wittich's note says.
"The wearing of jewellery during the competition can hinder both medical interventions as well as subsequent diagnosis and treatment should it be required following an accident."
In addition, the FIA says: "The presence of jewellery can slow, due to the risk of 'snagging', the emergency removal of driver safety equipment such as helmet, balaclava, and overalls.
"In the case that medical imaging is required to inform diagnosis following an accident the presence of jewellery on the body can cause significant complication and delay.
"In the worst case the presence of jewellery during imaging may cause further injury.
"Jewellery in and/or around the airway can pose specific additional risks should it become dislodged during an accident and either ingested or inhaled."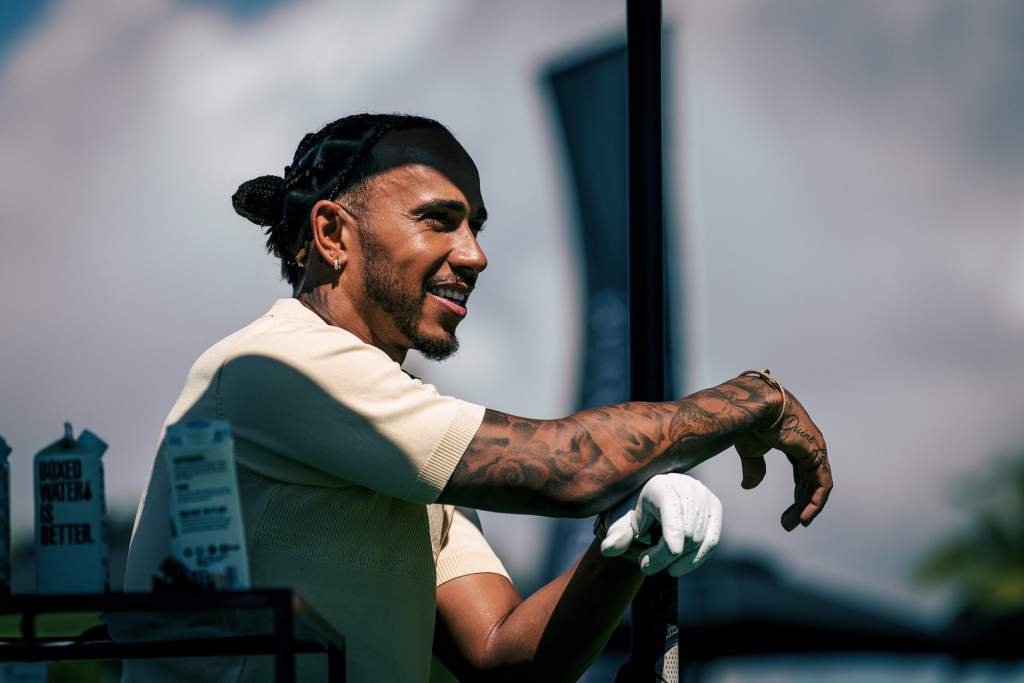 Hamilton was confident his jewellery presents no issues, which would appear to be confirmed by the stance the FIA is understood to have over the piercings he wears in the car.
"It's never been a safety issue in the past," he said.
"It's platinum, it's not magnetic. In 16 years, I've had so many MRI scans and not had to take out the platinum, it's not really been an issue."
He added that he was "willing to sign a waiver, to take the responsibility away from them", and also joked about the possibility of the FIA preventing him from racing – which it is understood is not a likely outcome given it is OK with the small piercings he keeps in during races.
"If they stop me, so be it," said Hamilton. "We've got a spare driver, we're all ready and prepped for the weekend… There's lots to do in the city anyway…"