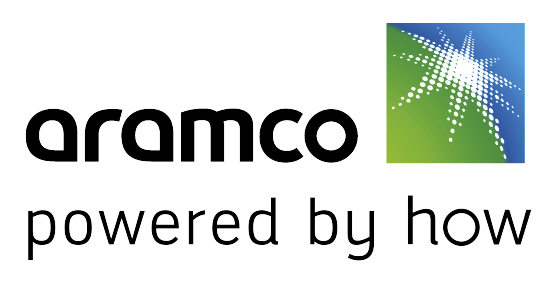 Lewis Hamilton has admitted he came close to losing faith in Formula 1 at the end of the 2021 season, and that this played into what he said was a regular winter assessment of whether he wanted to continue in the championship.
Seven-time F1 champion Hamilton only made a very brief post-race comment following the dramatic end to his 2021 title fight with Max Verstappen, in which Verstappen passed him on the final lap of the Abu Dhabi Grand Prix to snatch the race win and championship following a safety-car period in which the restart rules were not followed correctly.
Hamilton made his first public comments about the situation and the post-season deliberation it had prompted when he spoke to the media after Mercedes' 2022 F1 car launch on Friday.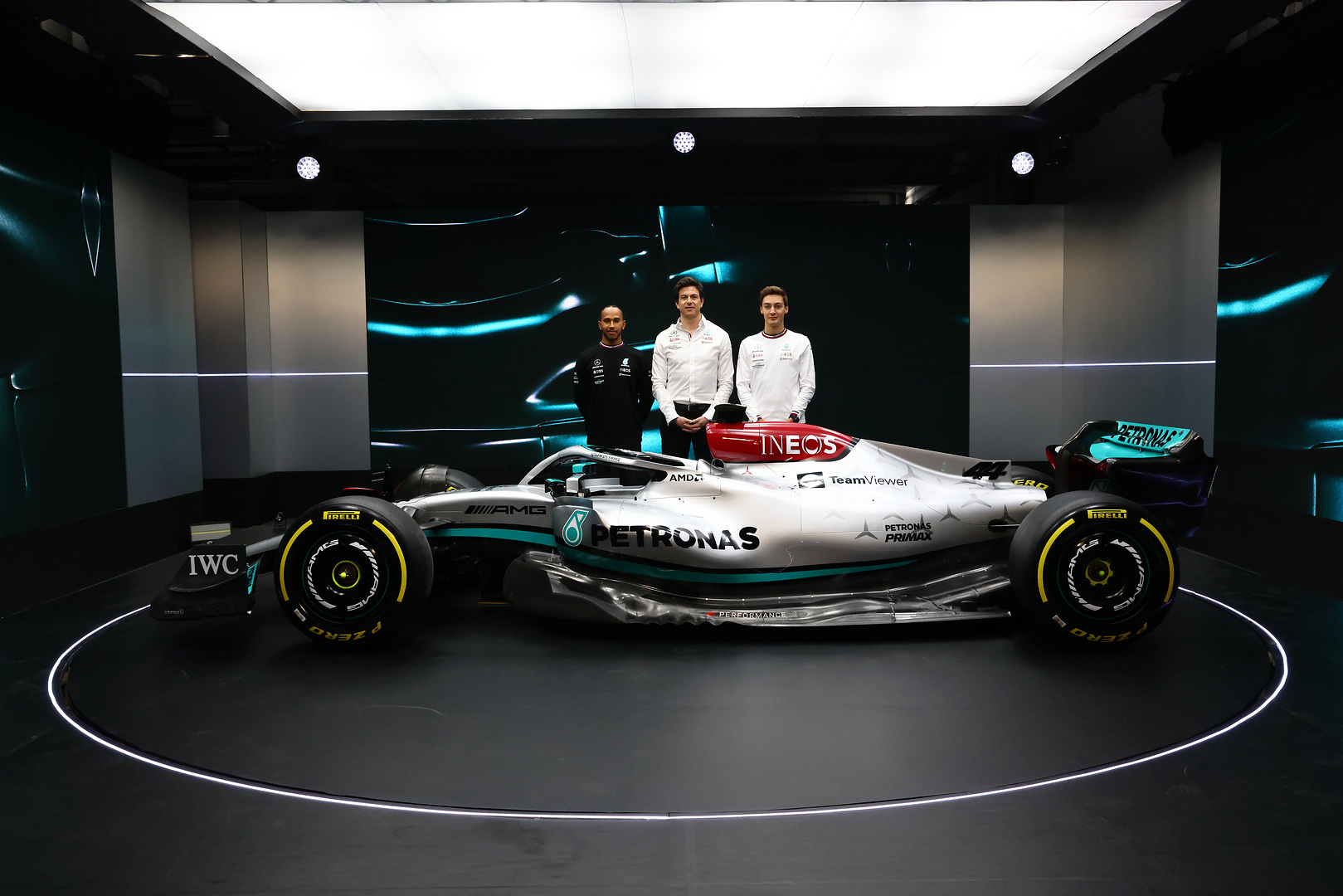 "Of course at the end of seasons you think and the question is whether you're willing to commit the time the effort that it takes to be a world champion," said Hamilton.
"I think a lot of people underestimate what it takes to be a world champion.
"And there are so many moving parts. It's not just turning up and driving the car.
"So yeah, the question is, do you want to sacrifice the time? Do you believe that you can continue to punch at the weight that you're punching?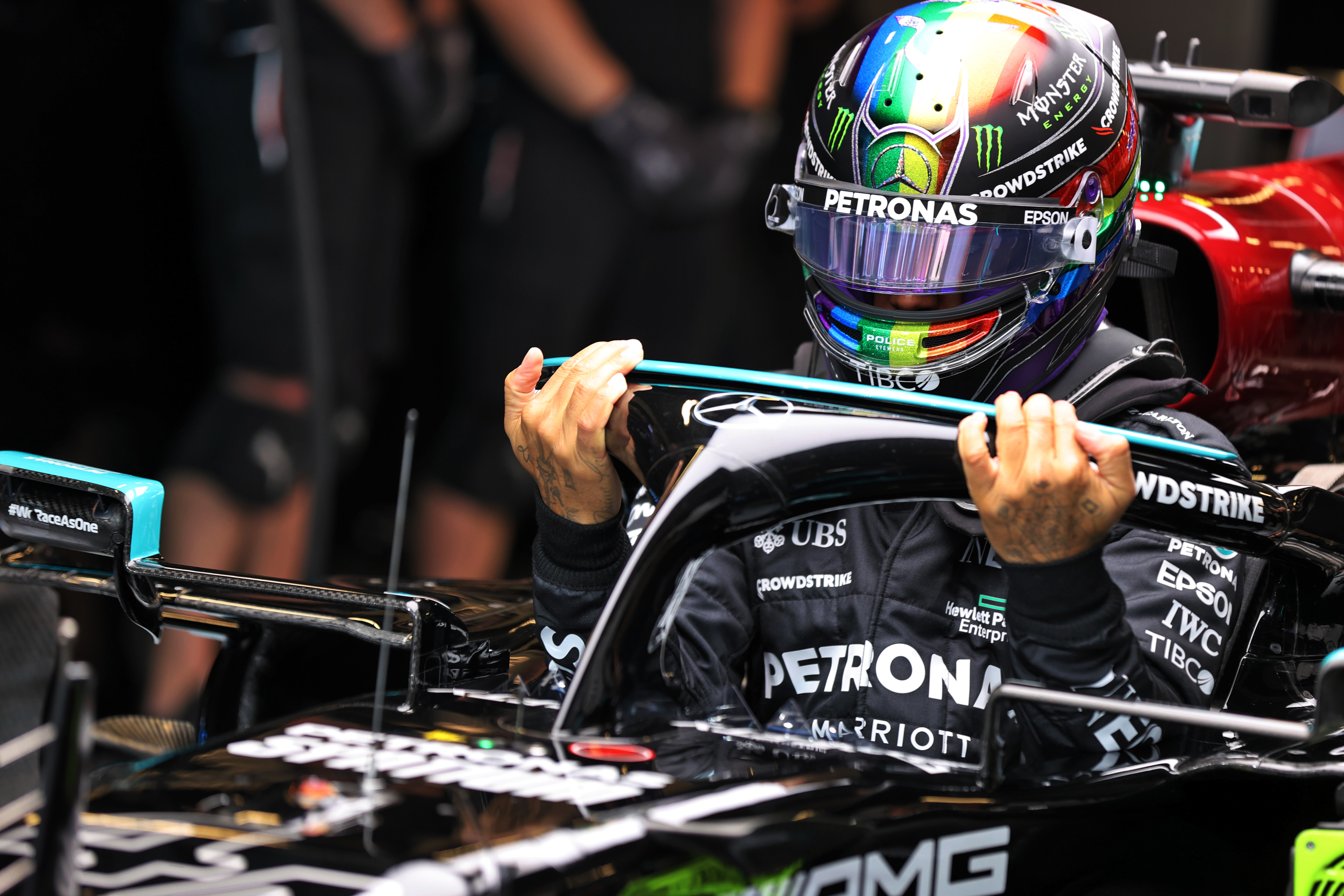 "And so that's a normal kind of mental process for me.
"But of course this one was compounded by a significant factor.
"Ultimately in a sport that I've loved my whole life, there was a moment where I kind of obviously lost a little bit of faith within the system.
"But I'm generally a very determined person and I like to think to myself whilst moments like this might define careers, I refuse to let this define mine.
"And so I'm focused on being the best I can be and coming back stronger."
He added that "trust can be lost in the blink of an eye" and that "to earn trust is built over a long, long period of time".
The FIA conducted an inquiry into how the events of Abu Dhabi were handled, and announced a revamp of what it called its 'F1 refereeing' system on Thursday.
Michael Masi, whose calls were at the centre of the Abu Dhabi controversy, has been replaced as race director by a combination of Eduardo Freitas and Neils Wittich, who come to F1 from the World Endurance Championship and DTM respectively. The late Charlie Whiting's long-time assistant Herbie Blash is returning as a permanent advisor too.
F1 will also establish its own equivalent of football's video assistant referee system and take measures to prevent teams from trying to influence race control's decisions, following series boss Ross Brawn's dismay at Mercedes chief Toto Wolff and his Red Bull counterpart Christian Horner's radio conversations with Masi in Abu Dhabi. Wolff later admitted he felt he had overstepped in this regard.
Mercedes had made clear over the winter it wanted to see meaningful action from F1 in response to what happened at the end of 2021, and welcomed the changes that were announced.
Hamilton concurred, but with a note of caution.
"What I will say from yesterday, whilst we can't change the past, and nothing will ever really be able to change the way and how I felt at the time and how I feel about the situation, it's good to see that the FIA are taking steps to make improvements," he said.
"I think accountability is key. And we have to use this moment to make sure that this never happens to anybody else in the sport ever again.
"Everything that's been said by the FIA yesterday, I welcome that.
"But we have to make sure that we keep a close eye and make sure that we actually are seeing those changes. And rules are applied fairly and accurately, consistently."
Asked whether the FIA's proposed changes would restore his trust, Hamilton said: "I probably put faith and trust alongside each other.
"And so trust obviously can be lost in the blink of an eye or a flick of a finger.
"To earn trust is something that's built over a long, long period of time. So whilst I didn't see that coming, as I said this first announcement of yesterday is perhaps the first step of that.
"But that doesn't necessarily change everything just yet. We have to see actual action. And I think it will take a bit of time."