"If Daniel decides to have one year off, from experience I know once you leave this sport normally you shouldn't come back."
Few people are better placed to talk about Formula 1 drivers taking sabbaticals than two-time F1 world champion Mika Hakkinen.
After winning back-to-back titles with McLaren, Hakkinen narrowly lost out on a third F1 title in 2000 to Michael Schumacher and then was powerless to stop Schumacher from romping to the crown in 2001 in dominant fashion.
That led to Hakkinen's decision to take a sabbatical from F1 at the end of 2001 which would turn into a fully-fledged retirement as he never returned to racing in F1 again.
Outgoing McLaren driver Daniel Ricciardo has revealed he'll spend 2023 on the sidelines but has emphasised his desire to return to F1 in 2024 if he can find the right project.
Comparisons have been drawn between Hakkinen and Ricciardo but there are key differences as the two-time F1 champion points out to Edd Straw on the new 'Flat Out with Mika Hakkinen' section of The Race F1 Podcast.
"I think my position was a little bit different because I was already a two-time world champion, I'd achieved my goals," Hakkinen said.
"Daniel has a different situation. His performance has been dropping, he's not going flat-out there. So people are not sure with him if he's quick enough.
"That could make it difficult having a year off and coming back because if you're not quick enough, there's always some kind of explanation, some reason.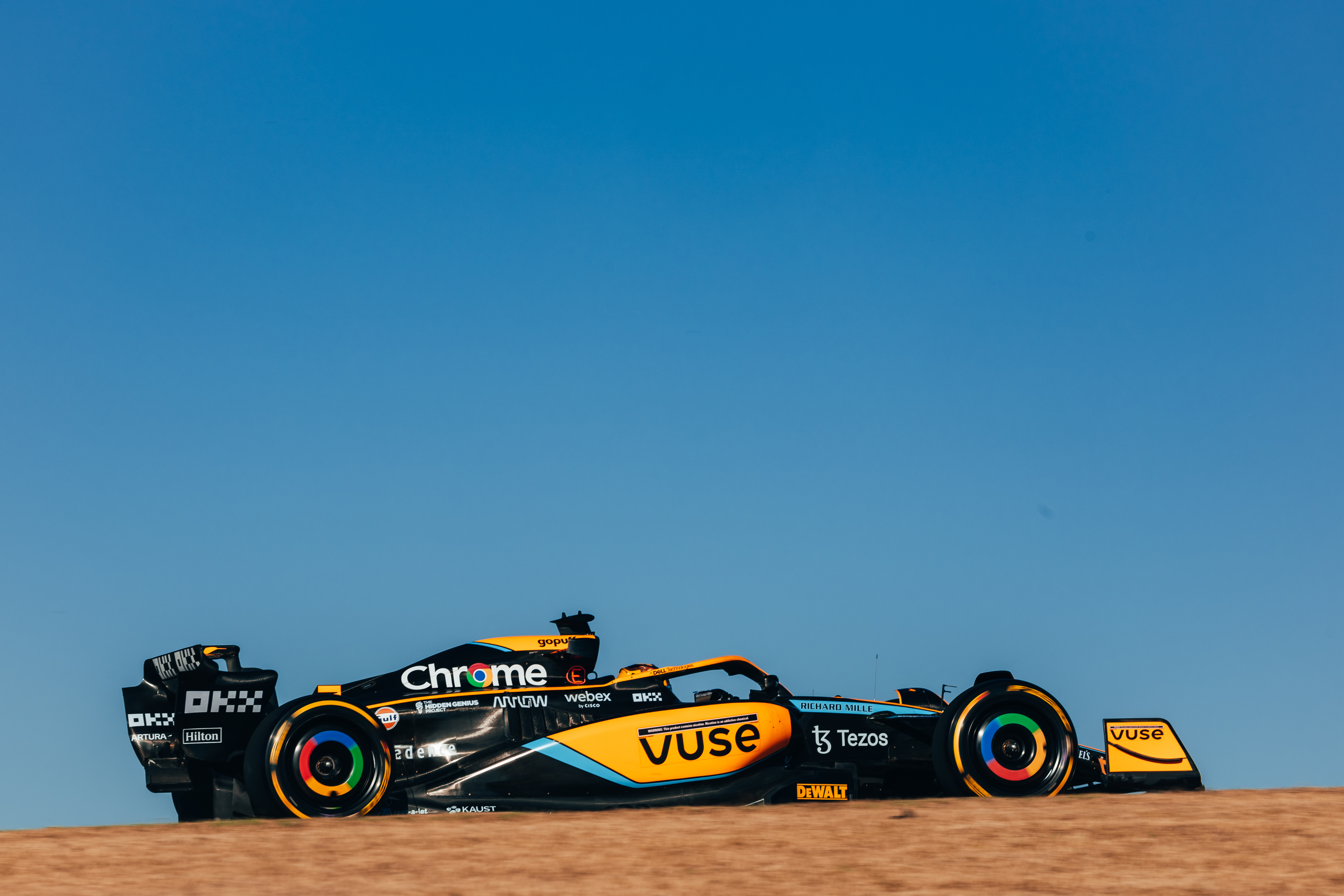 "And I feel he's not giving this information very clearly to media, to fans, to the team. That's a bit scary, you have to know why I'm not able to maximise my performance to the same level as my team-mate."
Then-McLaren boss Ron Dennis convinced Hakkinen to make his retirement announcement a sabbatical plan at the end of 2001, but the Finn revealed that early in 2002 he knew he wasn't going to return to racing in F1.
"I thought 'OK if you feel like it I'd appreciate it, I will see what happens'," Hakkinen said of his decision to announce a sabbatical rather than a retirement.
"But I did recognise after three-four months, when the season [2002] started and I was in Monaco or wherever I was, I was definitely feeling like 'no way I wanted to go back there'.
"It requires so much energy, so much power from your body and physiologically, a lot of energy. I knew that way it doesn't matter if I have one year off, I cannot come back. I already knew that halfway through the season that I'm not coming back.
"If Daniel decides to have one year off, from experience I know once you leave this sport normally you shouldn't come back. You can't perform out there while thinking 'should I retire or not'. [You have to] go flat-out every second."
---
More from Mika Hakkinen on Amp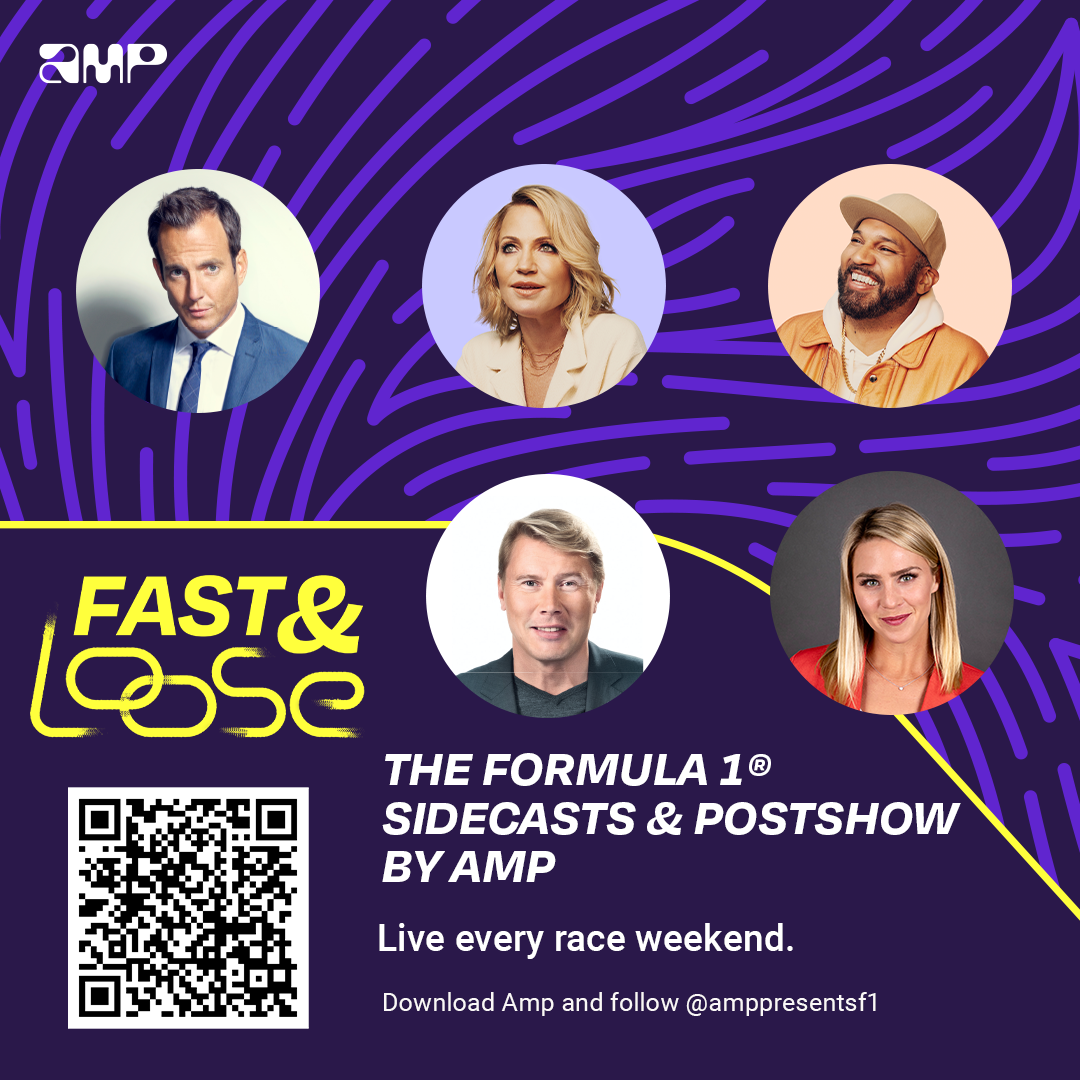 Want more F1? And a few laughs, too, Check out Fast & Loose, the Formula 1 Post Show on Amp – where commentary meets comedy.
Chat expert analysis with Mika Hakkinen, share hot takes with Will Arnett, and connect with other fans live after every race. Amp is a new live radio app where top artists, creators, and athletes spin their favourite tracks, and take your calls in real time. Tune in live immediately following every F1 race, drop comments in chat, or call in as Mika, Will and Michelle Beadle are joined by a rotating list of insiders, commentators and drivers.
Download the Amp app here and follow @amppresentsf1 to join the conversation. (Available in US only).
---
Ricciardo has been comprehensively outperformed by his McLaren team-mate Lando Norris since he switched from Renault to McLaren in 2021.
The Australian has scored just 21% of the team's points this season, struggling to adapt to McLaren's 2022 car and unable to consistently drive it in the way Norris does.
"It's definitely not easy," Hakkinen said of Ricciardo's situation.
"When I was racing we had a lot of testing, we were testing those cars constantly.
"The car was tailor-made for you and now the cars are not really tailor-made for you because you are not allowed to do testing.
"So the engineers have to do a lot of calculations, back in the factory to build the car for the coming season.
"If the driver complains during the weekend of some driving balance problem with the car, they can change the springs, the aerodynamic, the differential, the braking balance, tyre pressures, but they are also quite limited these days what you're allowed to change.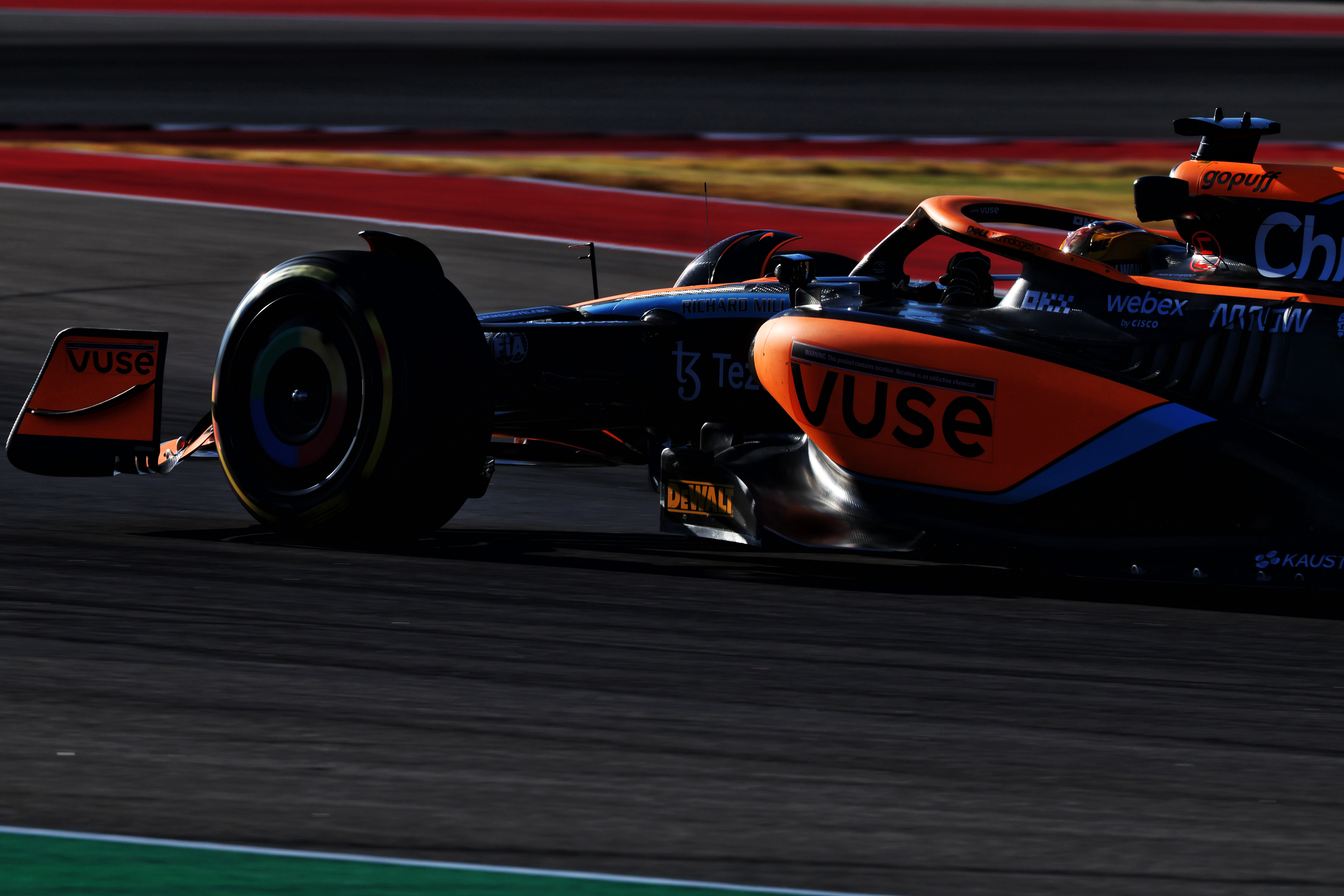 "The things you can do are very little. And if you do have a driving style which is aggressive in the entry, then you need to build the set-up in a way the car still handles nicely in mid-corner and exit.
"But if you cannot change the geometries of the front suspension or rear suspension, it makes your life really complicated, that means you have to adapt for this issue.
"Adapting your driving style if the car doesn't work, it's awful. It's not fun at all but if your team-mate can do it, then you can do it too."
Hakkinen called Ricciardo a "great character" and expressed his hope that the McLaren driver can turn things around and continue in F1 in 2024.
But he also highlighted the risky moves Ricciardo has made during his career, having first left Red Bull for Renault at the end of 2018 and then switched to McLaren two years later.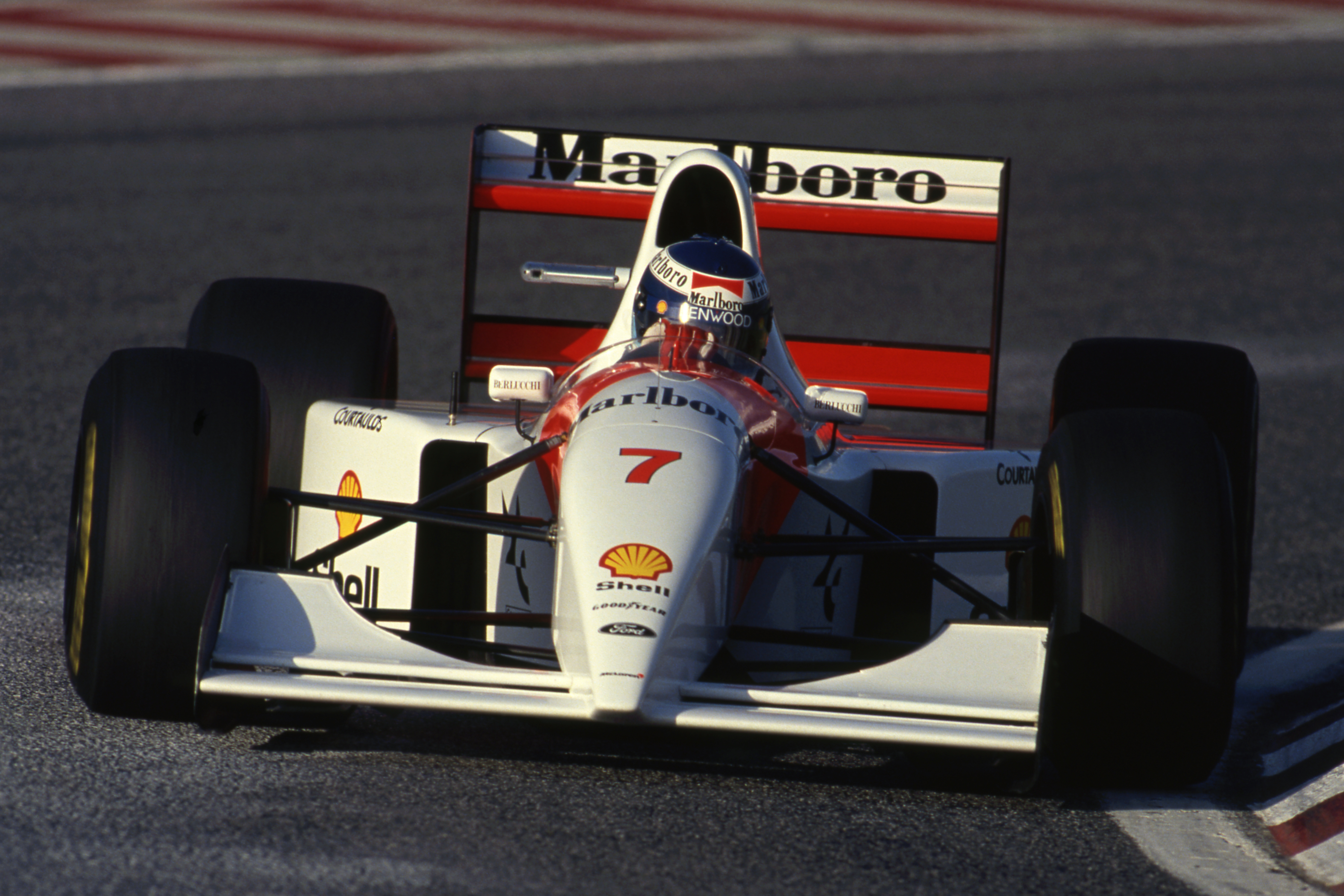 Hakkinen in contrast joined McLaren in 1993 (pictured above) after spending his first two years in F1 with Team Lotus and remained at McLaren until his retirement at the end of 2001.
"I joined McLaren, a team with an unbelievable history," Hakkinen explained.
"You had all the great champions racing with that team and I thought now looking at the history, plenty of other teams sending offers to me, but I look at their history and they [the other teams] don't have a really strong history.
"I want to focus on this team in the long-term. This long-term, people learn who you are, you learn the engineers.
"They learn to understand your driving technique, and they know long-term what you need to have a car to win.
"And I think Daniel changed his team quite often, Red Bull, Renault, McLaren and changing teams, I always think it's a risk.
"People learn to know who you are, but understanding what is your driving technique, not so simple to see that, to explain that.
"To do that requires a long time."