Mercedes' consistent stream of upgrades for its troubled W13 machine has returned the team to a regular victory threat and even though it's two grands prix away from its first winless Formula 1 season since 2011, its improved form has helped start the revival of Lewis Hamilton and Max Verstappen's rivalry.
The 2021 title adversaries have fought for the victory and finished first and second over the last two races, just as they did throughout the majority of last season. Their respective team-mates haven't been on the same level.
With Verstappen having already sealed the title there's none of the animosity of last year's fight, but expectations are growing that they could fight each other for the title again in 2023 – if (and it's a big if) Mercedes can create a car to consistency challenge whatever Red Bull produces.
Two-time F1 champion Mika Hakkinen is one of the best-placed ex-drivers to talk about an intense title rivalry.
He has experience of title fights with seven-time Michael Schumacher, season-long duels that were only decided in the last race, in the case of 1998 and 2000.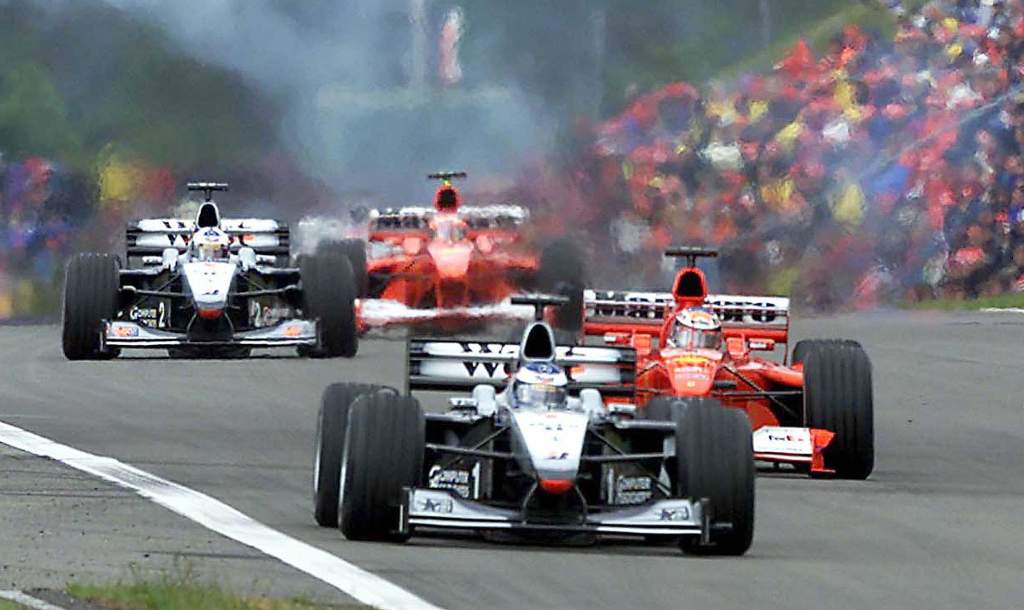 Hakkinen won his first title in a tense final round decider at Suzuka in 1998, won in 1999 when his rivalry with Schumacher was suspended when Schumacher broke his leg mid-season, and then lost in 2000 when Schumacher narrowly defeated Hakkinen to win the first of five consecutive drivers' titles with Ferrari.
Speaking with Edd Straw on the new 'Flat Out with Mika Hakkinen' section of The Race F1 Podcast, Hakkinen noted the parallels between his battles with Schumacher and the duels between Hamilton and Verstappen.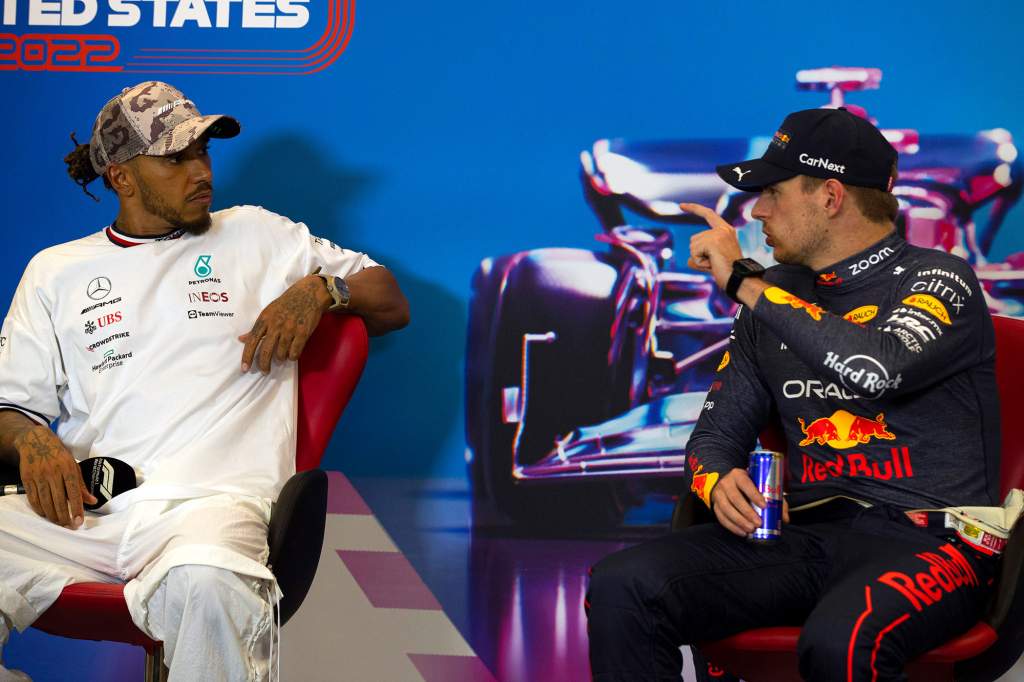 "They are, first of all, great drivers," Hakkinen said. "Lewis has shown over the years incredible skills and maturity, how he is talking about F1, himself, the fans. He's a really great personality and of course his speed and experience on the racetrack is incredible.
"Max is still a young gentleman, he's achieved incredible results even at his young age and is a real fighter out there.
"When you're racing against him, you don't want to be racing against him.
"I had a chance in my young age to race against Michael Schumacher and he was sometimes a 'naughty boy' and he didn't give up.
"When we talk about Max and Lewis there's some similar situations.
"You have to know what risks you're taking with the competitor you're racing against. We've seen some incredible situations with Max and Lewis. They're fantastic, talented drivers."
Hakkinen praised Hamilton for his continued on-track performance in his 16th season in F1 and highlighted how he has changed in his off-track attributes.
"Lewis has incredible physical and mental strength," Hakkinen added.
"F1 is in a very interesting time at the moment, simply because testing time is very limited. So a driver who has the experience [is useful] not only for when there are different surprise pitstops and weather changes.
"It's about car control. That develops at such a high level and that can prepare them for surprises and that makes a difference. That is why experience is something money can't buy.
"It's incredible and very impressive what Lewis has done.
"I've always known his speed and talent but it's incredible how he's developed as a human, his communication is so impressive, he's a great example for the younger driver."
---
More from Mika Hakkinen on Amp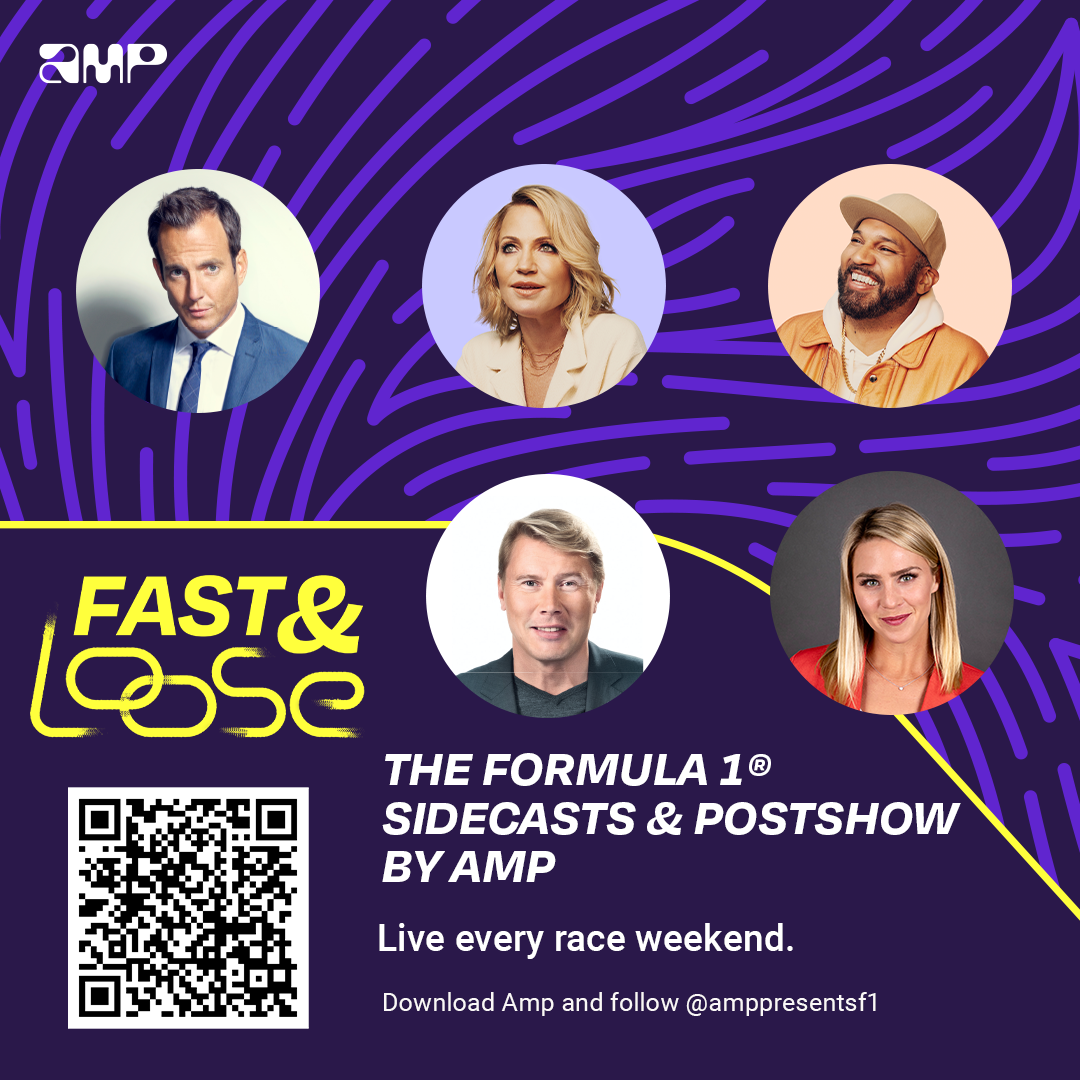 Want more F1? And a few laughs, too, Check out Fast & Loose, the Formula 1 Post Show on Amp – where commentary meets comedy.
Chat expert analysis with Mika Hakkinen, share hot takes with Will Arnett, and connect with other fans live after every race. Amp is a new live radio app where top artists, creators, and athletes spin their favourite tracks, and take your calls in real time. Tune in live immediately following every F1 race, drop comments in chat, or call in as Mika, Will and Michelle Beadle are joined by a rotating list of insiders, commentators and drivers.
Download the Amp app here and follow @amppresentsf1 to join the conversation. (Available in US only).
---
Since his rookie F1 season in 2015 Verstappen's racecraft has occasionally been under the spotlight – particularly during his dogfights with Hamilton in 2021 – and it's something that Hakkinen was no stranger to in his own F1 career.
Hakkinen's driving came under fire during his first season as McLaren's team leader in 1994 and incidents at Silverstone and Hockenheim led to him receiving a one-race ban.
A race ban is something Verstappen has never even got close to during his time in F1 and aside from duels with Charles Leclerc in the opening races of 2022, this year Verstappen hasn't had the same intensity of wheel-to-wheel combat that he faced in 2021.
But should Mercedes and/or Ferrari challenge Red Bull in 2023, his racecraft – like many great champions before him – will surely be back in the limelight.
Hakkinen has plenty of sympathy for Verstappen and believes he'll continue to learn and grow as he becomes more experienced in F1.
"I feel that way just because you're young, and you're so confident with yourself and very selfless. That's why things happen like that," Hakkinen said of the incidents that led to his own ban.
"Until you learn what this life is all about and racing is all about, it can happen. It's a very personal thing, how you're developing as a human.
"Max is a very aggressive young guy but people just need time.
"I think when you start winning races and start getting pole positions and fastest laps, you start relaxing.
"Relaxing doesn't mean you don't go flat-out, but you do think when you need to push and what condition the car is. There's a little learning curve there coming."