Daniel Ricciardo's poor form at McLaren meant he may well have lost out on the 2023 Haas Formula 1 seat to Nico Hulkenberg even if he had been keen to take it.
Haas was one of the main alternatives mooted for Ricciardo once it became clear he had no future at McLaren, with Mick Schumacher's position in doubt for most of the season and Ricciardo a potentially appealing option as an eight-time grand prix winner with a decade of F1 experience behind him.
But Ricciardo quickly suggested he would rather have a year out of F1 in 2023 than race for a midfield team, instead focusing on trying to secure a competitive seat for 2024.
That meant Haas's interest in Ricciardo was not reciprocated.
But even if Ricciardo had pursued talks with Haas, its team principal Guenther Steiner suggested Hulkenberg probably would still have won a fight for the seat as Ricciardo's downturn at McLaren left too many question marks.
Steiner said on Thursday that he had approached Ricciardo before McLaren moved to drop him for Oscar Piastri.
"In the beginning, I reached out. Before the McLaren thing happened, I reached out to see what he was doing next year, but then we didn't go anywhere," said Steiner.
He replied "I don't know, you ask him" when asked why talks didn't progress.
Steiner joked that Ricciardo was now unpopular with Haas anyway after taking Kevin Magnussen out of last weekend's Brazilian Grand Prix on lap one.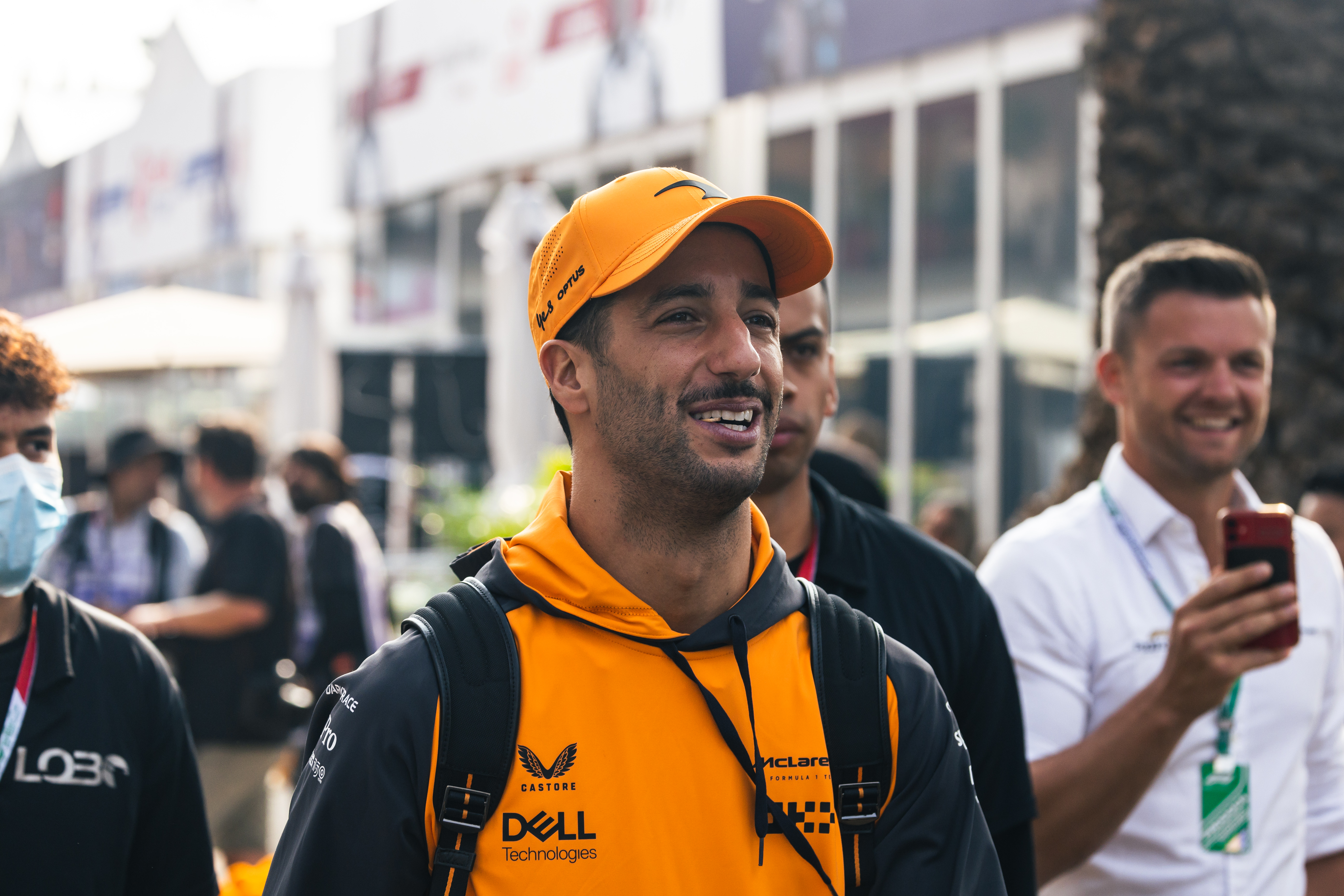 "He never spoke with me," said Steiner. "He still doesn't speak with me – and he'd better not after last weekend when he crashed into us! So I don't answer the phone call anymore."
But beyond that, Steiner said if any negotiations with Ricciardo progressed, they would have done so amid considerable doubt over which version of him Haas would be signing.
"Danny this year, obviously, he didn't do well, otherwise he would still be at McLaren," said Steiner.
"So I think we have to consider that one as well, we would have known that in the moment is not the height of his career.
"And I still don't get it because I think he's a very good driver, because he won races with Red Bull, he was very good. And this year, it just didn't come together.
"So if you take somebody like this, you take the risk – can you bring him back or not?"
He added "and maybe with Nico we don't know", in reference to the fact that while Hulkenberg had been out of F1, there hadn't been any obvious negatives from his stand-in appearances.
Ricciardo's stance has been that he should focus on the most competitive long-term option rather than taking a potentially uncompetitive seat just to stay on the grid for 2023.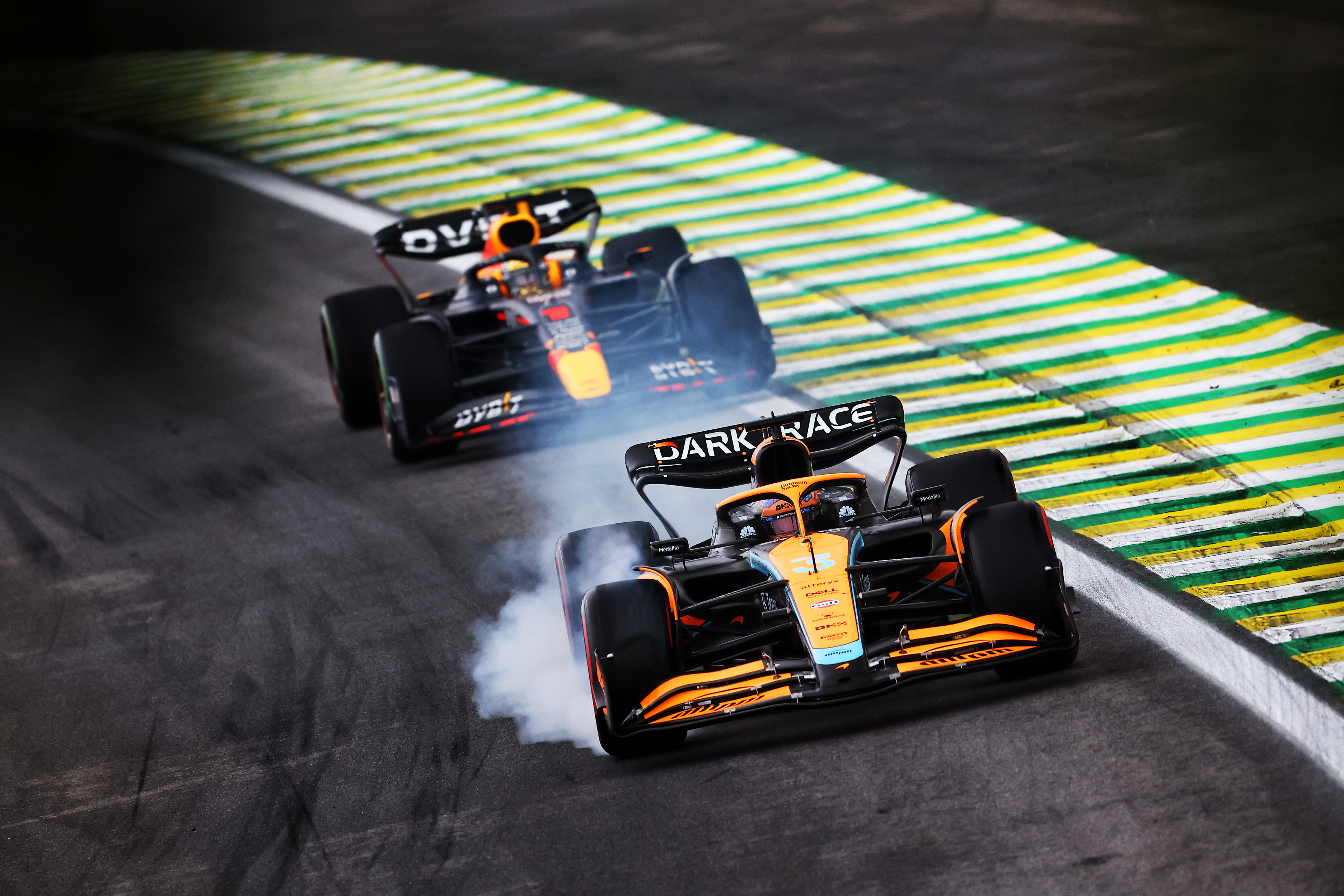 "I was aware there's the seat at Haas potentially available, the seat at Williams potentially available, so it's nothing new to me," he said last month.
"With my [management] team we're trying to put together a plan I believe in that's going to set me up for success in the long term.
"I know I'm 33 but I look at [Fernando] Alonso, I look at Lewis [Hamilton], and if I want to be here and I still have it in my heart then I know I can.
"It's really now not just looking at next year and just jumping into the first available seat. I'm trying to look a little bit beyond that and back myself to be winning races again."
He expanded on that feeling in a recent exclusive interview with The Race, in which he said the mental impact of being stuck in the midfield on top of the two largely disappointing years with McLaren might end up souring his career.
"You've got to weigh it up. I know what it's been like racing in the front, and then racing in the midfield and all that," Ricciardo told The Race.
"There are two ways it can go as well. There's the good scenario where I jump in another car, and it's awesome. Let's say I'm back to being me.
"But that could also be I feel awesome, but I'm fighting for P16 and 17. And everyone knows when you're at the back, you can be doing such a kick-ass job. But if you're still getting P16, there's still just a lot of risk with that.
"And also…I've been doing it long enough for I'm like, 'I don't want to be fighting for that'.
"And there's no guarantee next year what team is going to be fighting for what position, but at this point, and I know it's a risk, I want a bit more of a sure thing.
"Otherwise, I've been through the grind for the last 18 months. And it's like, I don't want to risk just putting myself in a position where I'm going to just be at the back and be like, 'what am I still doing here?'. I don't want to resent the sport in a way. I kind of love it too much."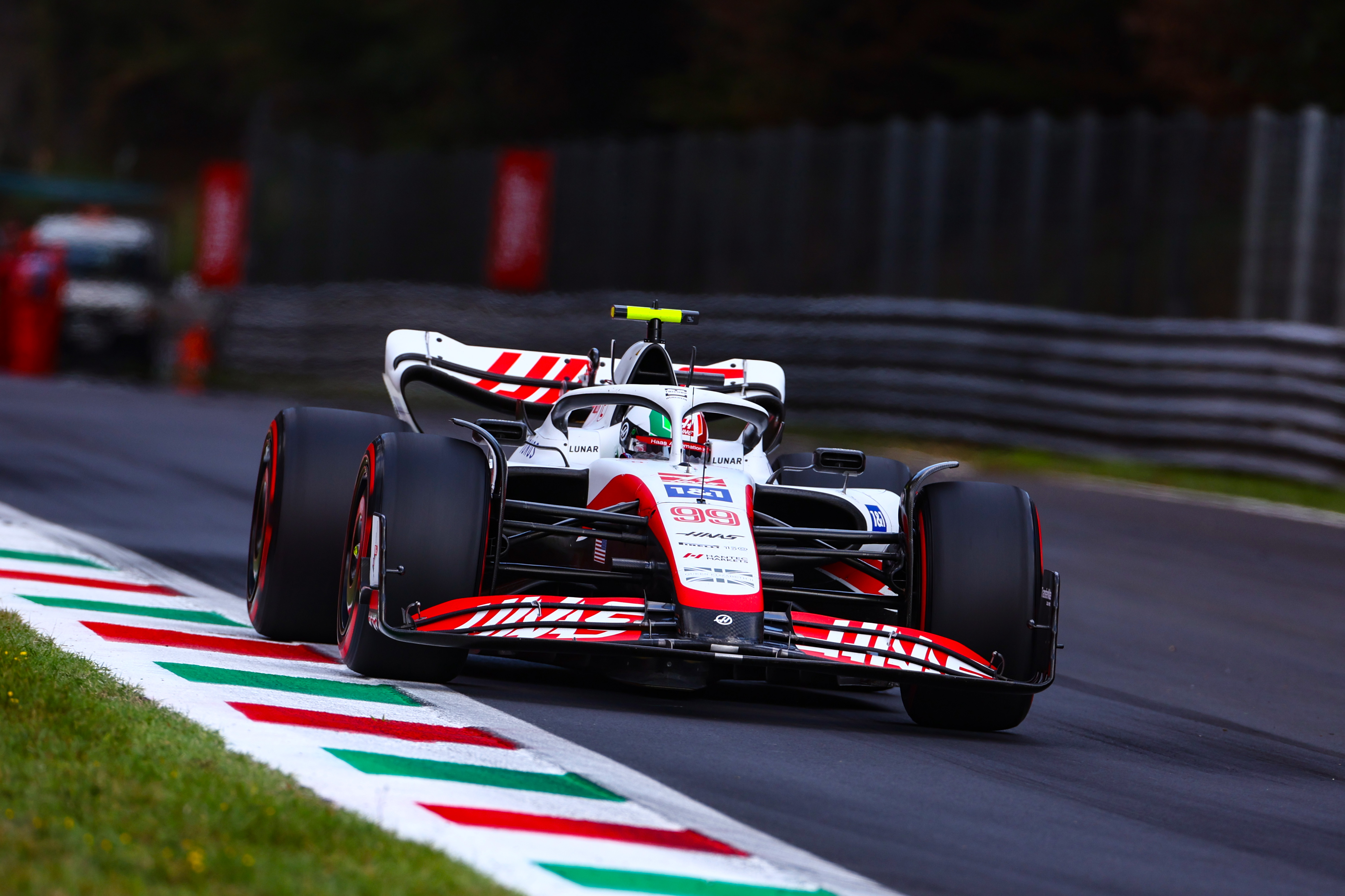 Antonio Giovinazzi was another driver with F1 experience who Haas considered, but this was largely at the behest of its technical partner Ferrari, which still employs Giovinazzi as a test and reserve driver.
The Race understands Ferrari was encouraging Haas to take Giovinazzi but his early crash in practice when he drove for the team on United States Grand Prix Friday ended that prospect.
"He was in the beginning on the list of drivers but then I think you can see that we took the best decision for the team in the end – in my opinion, obviously everybody has got their own opinion about drivers," said Steiner of Giovinazzi.
"But I think for us at the moment to do what we want to do and to take the team forward, I think Nico Hulkenberg was the best option for us. And therefore we took him."
Schumacher's original deal with Haas was partly facilitated by him being on Ferrari's driver academy programme. This link has also led to Ferrari juniors Robert Shwartzman and Callum Ilott having test or Friday practice outings with Haas in the past.
Ferrari has also advocated Shwartzman's (pictured below) F1 credentials recently.
When asked about Haas and Ferrari's driver links, and particularly whether Schumacher's exit from the Ferrari stable had any impact on his exit from Haas, Steiner said that while Haas discussed drivers with Ferrari, it was free to take its own decisions on performance grounds.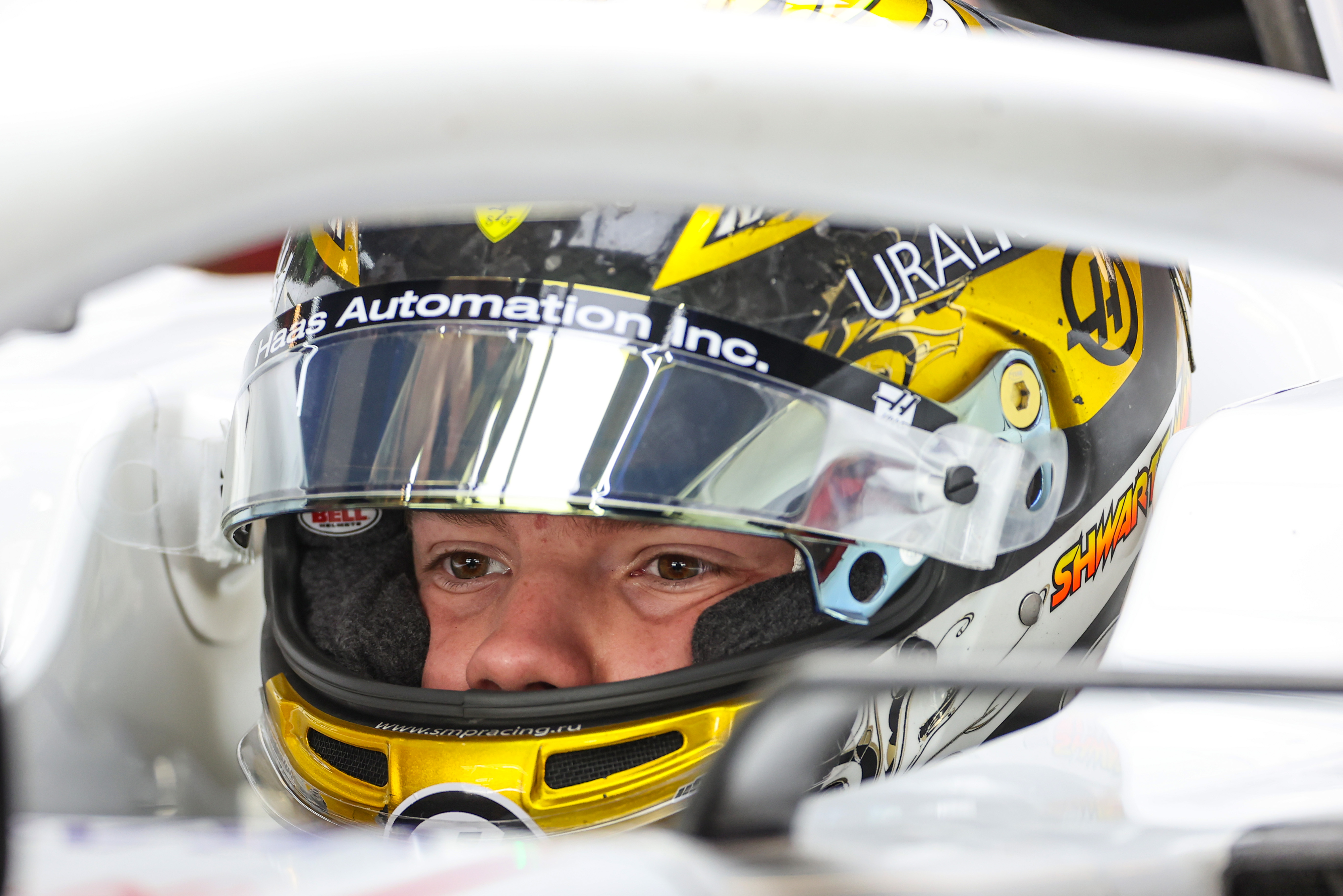 He also suggested that the days of midfield F1 teams being happy to run top teams' proteges in stopgap deals might be numbered.
"We always speak with them because we've got their juniors in FP1s and stuff like this, we try to help them," Steiner said of Ferrari.
"And obviously, we work close together, we've got a very good relationship.
"But they are very professional about things as well, they see what is happening, we explained what we want to do, and why we want to do it.
"And it's just like always, talking with people and explaining. Then it works, because they see that we do it for the right reasons, to have more performance.
"In this era of Formula 1 all 10 teams are good teams, nobody's here anymore just to put a driver in for a year like we had in the old days.
"Everybody here wants to move forward. And with the budget cap, it is possible for everybody. So we need to do the best there, that is why you're in Formula 1."