Haas's decision to cast aside Mick Schumacher for Formula 1 veteran Nico Hulkenberg in 2023 effectively repeated the policy of its early years in F1.
After swapping the underperforming Esteban Gutierrez for Kevin Magnussen – a move few disagreed with – following its maiden season, Haas maintained a driver line-up of Magnussen and Romain Grosjean for four consecutive years before dropping them both in favour of a rookie duo for 2021, a decision partly motivated by finances.
But Haas effectively restored that kind of Grosjean/Magnussen partnership for 2023 by bringing in Hulkenberg to join Magnussen at the team in a bid to improve the efficacy of its driver line-up when points opportunities were on the table.
Grosjean and Magnussen weren't without their run-ins but there's a reason why Haas continually shunned the plentiful alternatives back then such as Ferrari-backed Antonio Giovinazzi – and even potentially giving Charles Leclerc his F1 debut at one stage – in favour of sticking with the experience of Grosjean/Magnussen.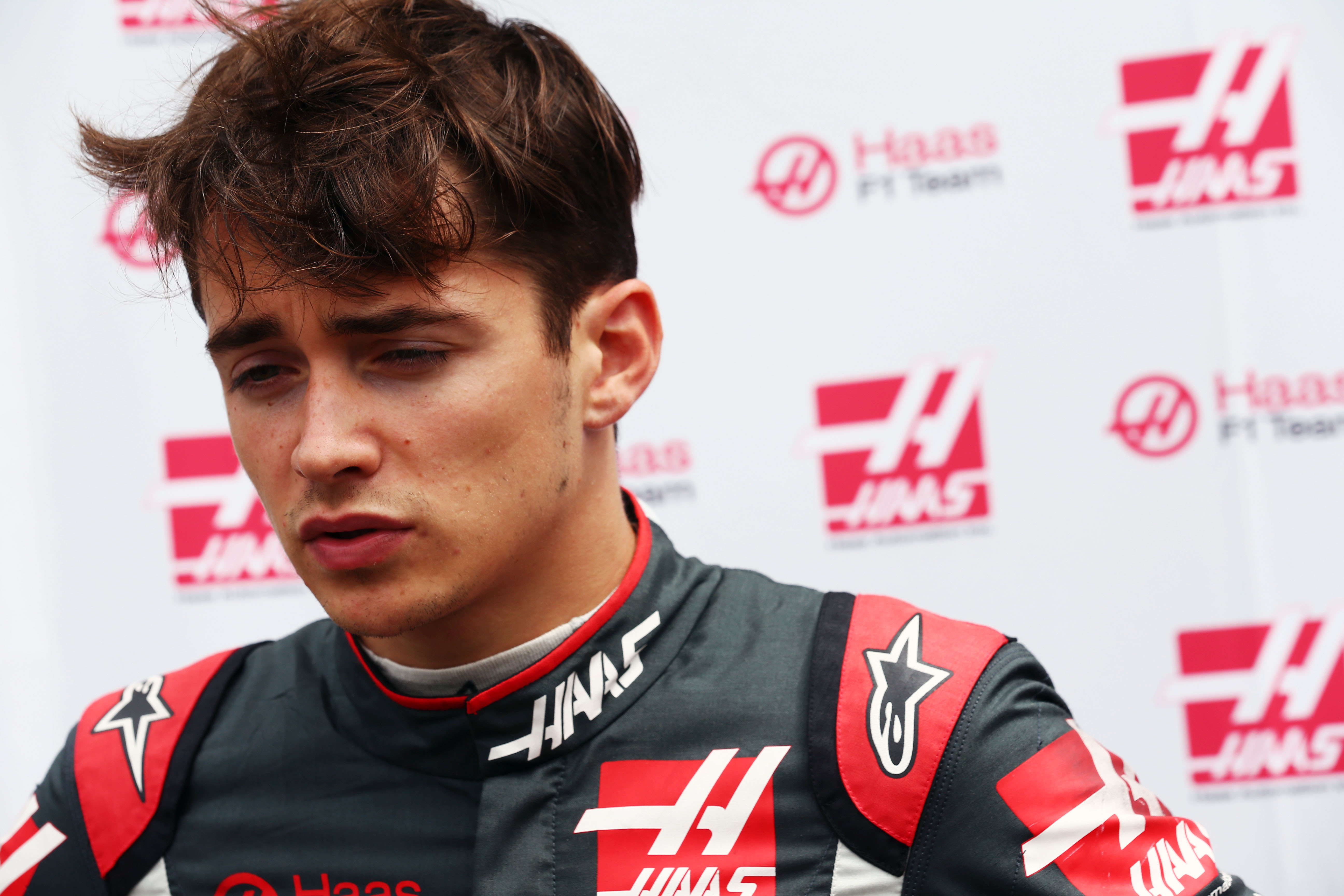 Even though Hulkenberg is yet to get off the mark in 2023 his back-to-back Q3 appearances are a further vindication of the 'plug-in' ability Haas already knew he had from his starring cameo roles for Racing Point and Aston Martin during his three years out of a full-time F1 drive.
And the way he worked with Magnussen in the Saudi Arabian Grand Prix potentially even suggests the duo could make an even more refined and effective experienced line-up than Magnussen/Grosjean was for the team.
Magnussen's charge towards a point was completed by a typically rough around the edges but brilliantly aggressive move on Yuki Tsunoda's AlphaTauri into Turn 1.
But that charge was only made possible by some sensible management between the Haas drivers who were separated by little throughout the race and swapped positions on multiple occasions through the opening phase.
"We have a policy in Haas that we don't block each other, don't fight each other," Magnussen explained afterwards.
"We push, I can push to try keep him behind, but I can't close the door and stuff like that. It's kind of just being nice to each other and making sure we're working for the team and not for ourselves."
That etiquette was present in Jeddah with Magnussen's slender pace advantage on the hards after the safety car solidifying him as Haas's lead charger on Sunday.
"After the first lap we don't want to get in each other's way," Magnussen said.
"It's kind of just finding out who has more pace, he got past me then I'm quicker than him because we were just the same pace and then you get DRS on each other all the time, at one point you have to make a decision [who is faster]."
Hulkenberg finished within six seconds of Magnussen and shadowed him for much of the race – something Schumacher was really only able to do for a brief period during his mid-season purple patch last year. Often when Schumacher was ahead of Magnussen it was during weekends where the Haas wasn't a points contender.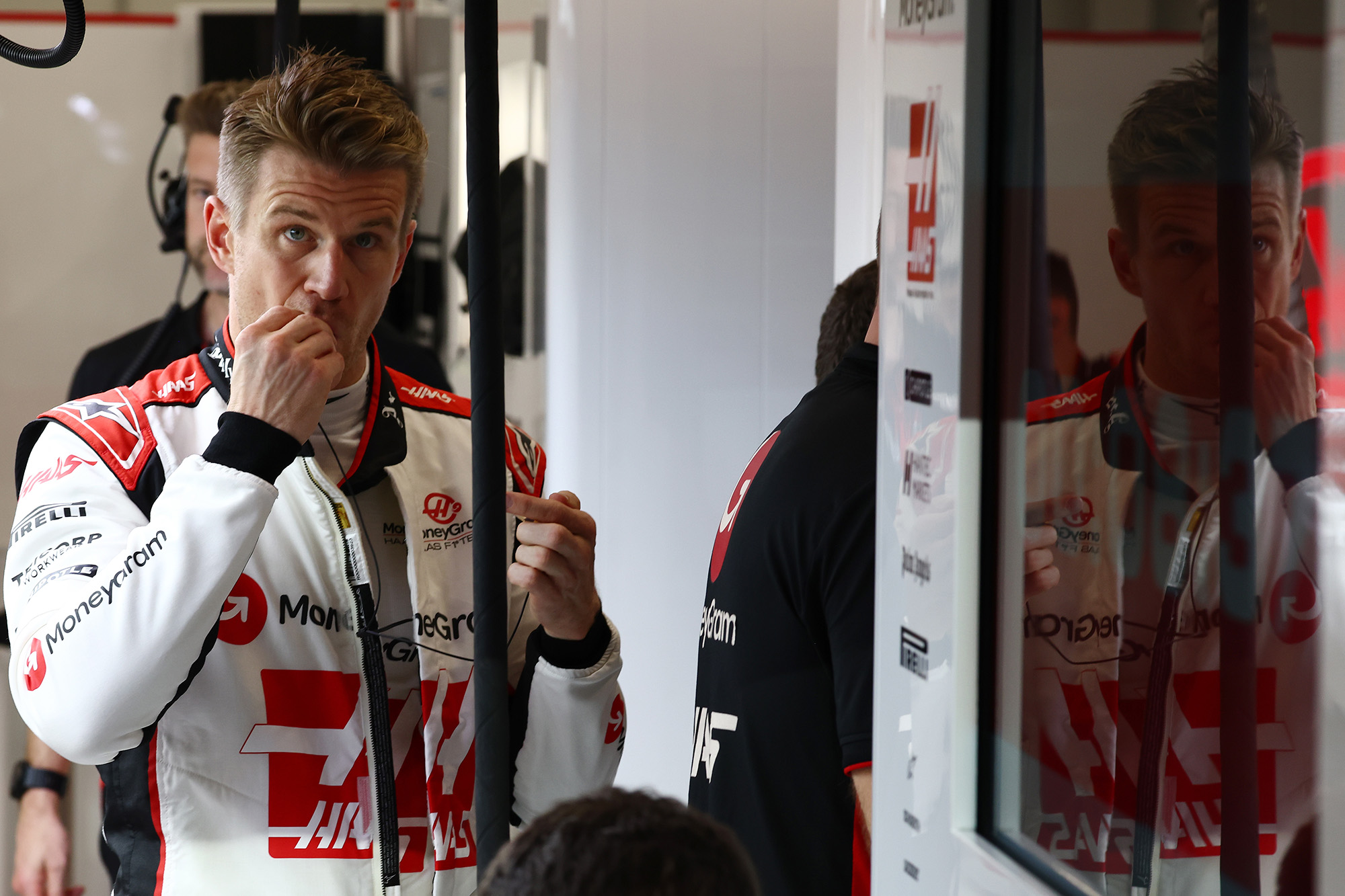 It's only one race, effectively "race one" of Hulkenberg's 2023 season as he put it after the race, considering his Bahrain GP was so hard to judge after he picked up front wing damage on the opening lap.
But Magnussen and Hulkenberg have passed the first test of their new partnership with flying colours by proving they can "be nice to each other" on track even when running at a similar pace – something Grosjean and Magnussen were sometimes unable to do, much to Haas's frustration.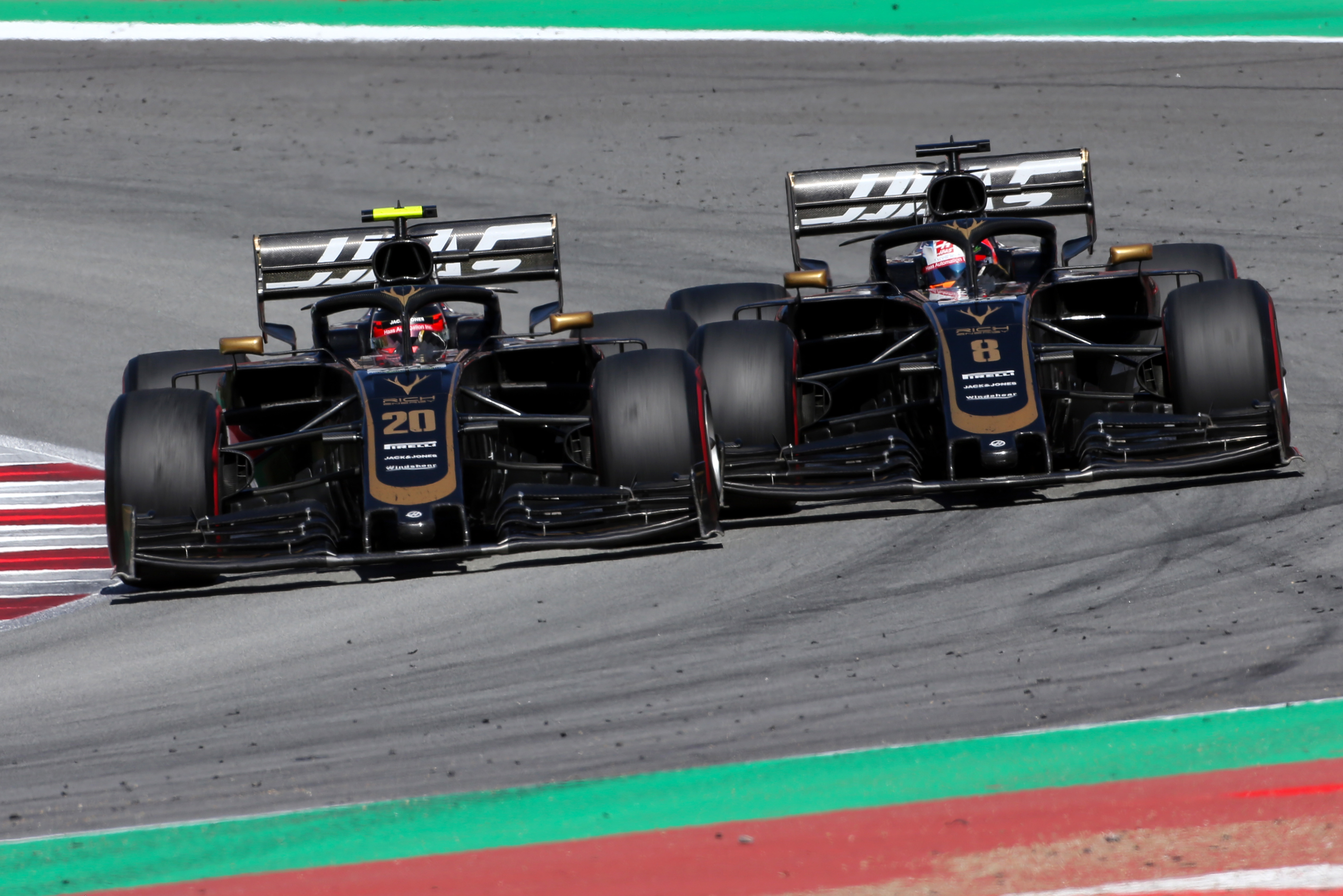 Of course the question then becomes who will emerge on top when the drivers are so evenly matched – and will the pursuit of winning that battle change things?
They perhaps have more reason than a young driver eager to prove themselves to bigger teams, to play the team game.
Considering Hulkenberg is 35 and Magnussen is 30, neither driver can realistically believe a shot in a top team is anything other than a remote possibility so it's in their interest to help Haas move forward so they can be regularly fighting for points rather than scrapping at the back of the grid.
Hulkenberg's stellar start to life with Haas – Q3 on debut in Bahrain while Magnussen was knocked out in Q1 – was a reminder of how quickly stock can change in F1. After all, Magnussen's own barnstorming F1 return in Bahrain last year coincided with Schumacher's own sluggish start, leading to the latter's reputation plummeting and never really recovering.
Magnussen will be keen to prevent a reversal of that narrative and before qualifying in Jeddah he clearly finally "found the groove" with the VF-23 that he was severely lacking throughout his time in Bahrain and during Friday in Saudi Arabia.
"I really struggled in Friday practice and we turned it around and found something I really like. I hope we can carry that onwards and I hope we can prove that we've learned something," Magnussen said.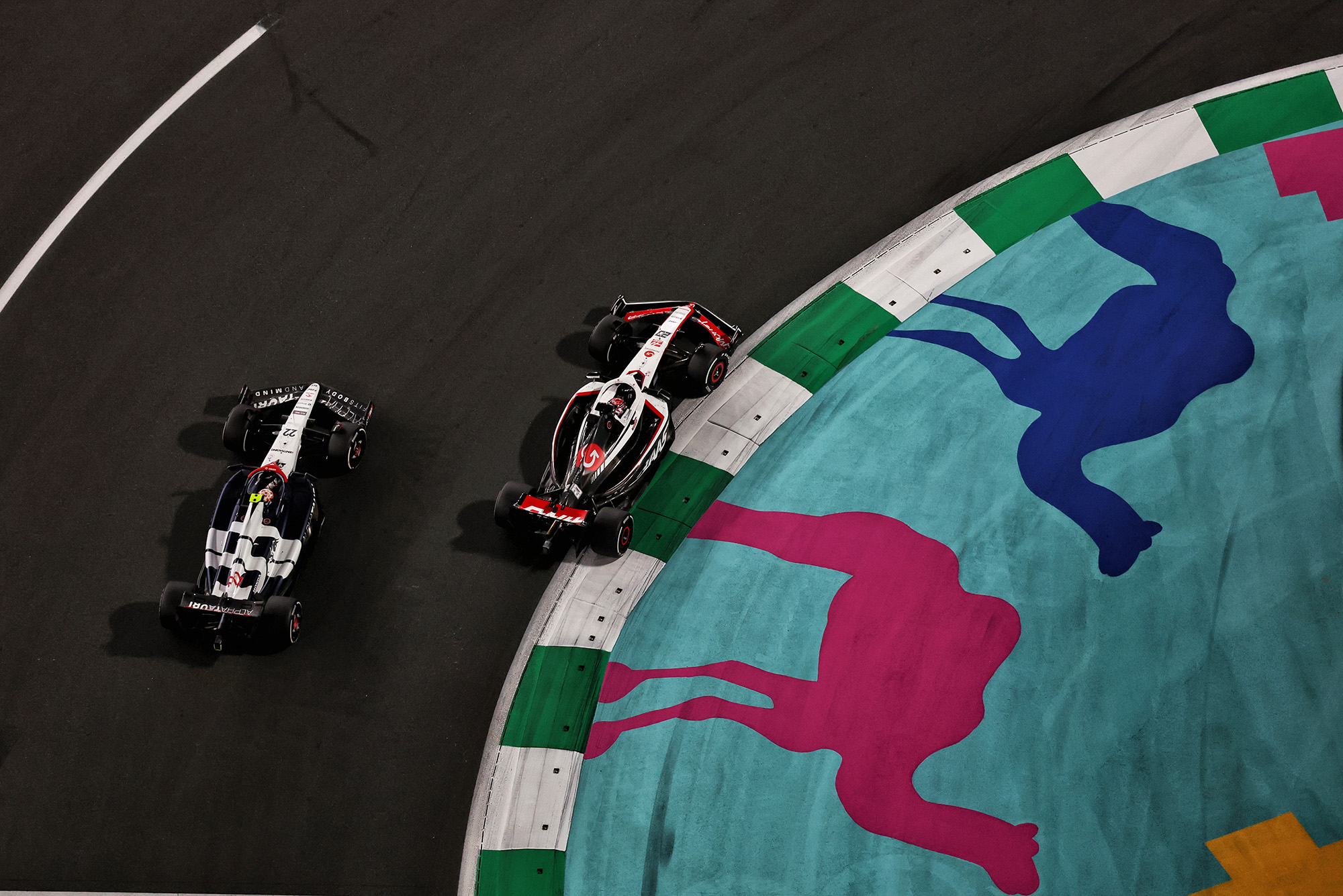 "It just really didn't suit my driving style how we started the season and we found some new ideas to how I like it better and improved it a little bit here but it has to be verified later on.
"It's not actually that big, [but] means a lot to a driver in terms of feel."
That change appeared to bring Magnussen onto terms with Hulkenberg, with the duo having more or less the "same pace" as Magnussen put it.
That's bound to further test whether it can replicate the best bits of Haas's longest-serving driver line-up while avoiding the negatives and it should make the intra-team fight between the two experienced drivers even more enthralling.