Pierre Gasly describes the next step in his Formula 1 career as "a key move", whether it is within the Red Bull stable or outside of it.
Gasly has excelled since being 'relegated' from Red Bull to what was then called Toro Rosso halfway through 2019 after a difficult half-season as Max Verstappen's team-mate. He has emerged as the spearhead for the improving AlphaTauri team, and become a grand prix winner thanks to his triumph at Monza in 2020.
He heads into 2022 with his future beyond the end of the season uncertain.
With Sergio Perez in a similar position a return to Red Bull alongside Verstappen is a possibility, while remaining at AlphaTauri could also be appealing provided it has a strong season – especially given how well-established he is at the team.
But Gasly would also be in demand elsewhere, meaning he could face multiple offers in what could be a very active driver market for 2023.
"I think it's going to be a key move," he said when asked by The Race about the next step in his career.
"We'll have to see what the view of Red Bull is over the next few years because now it's been eight years I've been with them.
"It's a long time and obviously at the moment they have a very competitive car.
"I need to see what they are going to do with Max and how they move forward, but obviously I need to think also about my career.
"I'm still very young, I'm 25, but my goal is to be in the first seat once these guys [top teams] are going to look at who can be a replacement.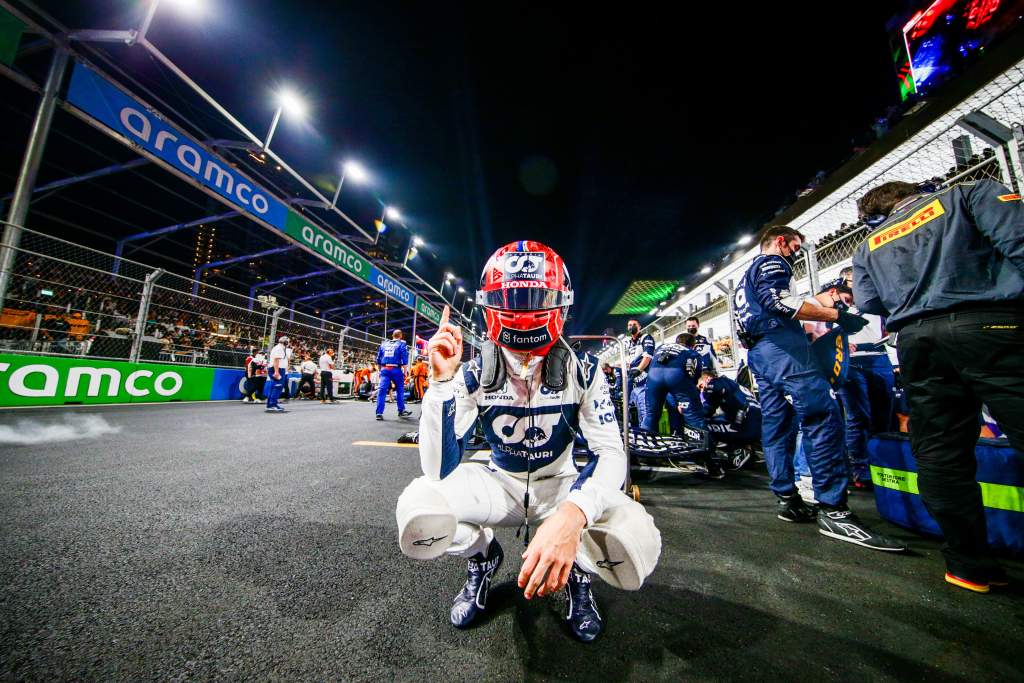 "I was ninth in the drivers' championship. All of the eight guys ahead of me are the drivers who are running for the four best constructors. That's why it's important for me to show that if there is a free seat, I should be the first choice."
Gasly says that earning a return to Red Bull remains his main target despite the difficulties he endured during his 12-race stint with the team in 2019.
Then, he managed a best finish of fourth and struggled to get near Verstappen's pace, as well as suffering two crashes in pre-season testing that didn't endear him to the team.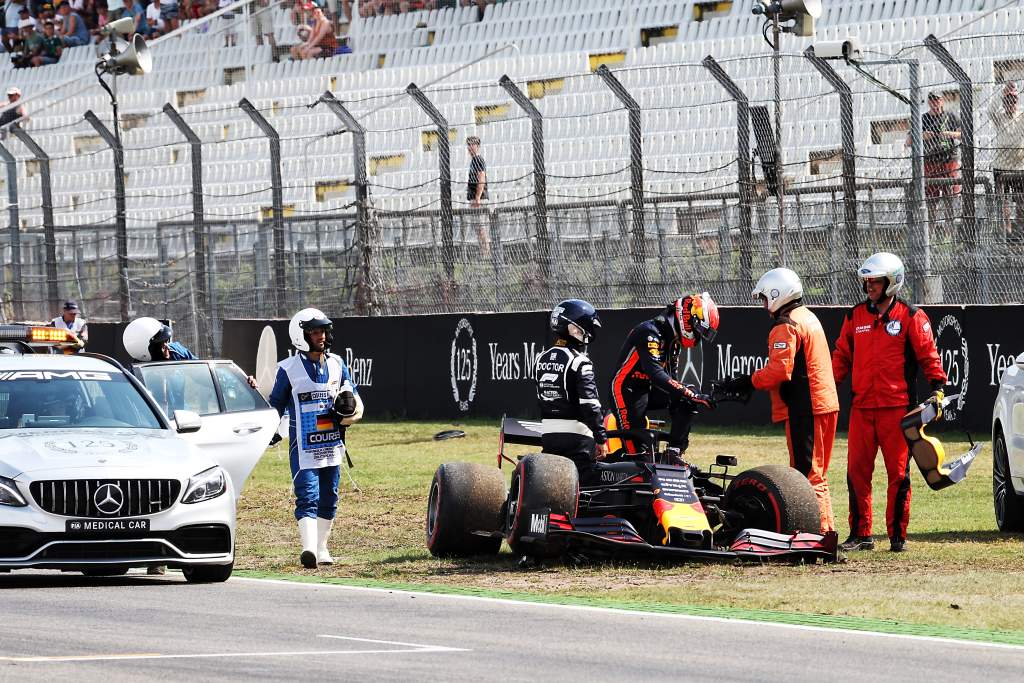 But at that point, he was only in his second season of F1 and he is now a far more experienced campaigner who would have five full seasons in grand prix racing under his belt at the end of this year.
Of last year's top four teams, the only other one with a potential vacancy is Ferrari given Carlos Sainz is only contracted to the end of 2022 – that's assuming Lewis Hamilton does race on at least to the end of his current Mercedes deal at the end of next year. However, Ferrari team principal Mattia Binotto promised contract talks with Sainz during the off-season and it would be a shock if a new deal were not agreed.
Alpine has Esteban Ocon under contract until the end of 2024, but Fernando Alonso's future beyond the end of this season is unclear. However, the prospect of Alonso continuing could hinge on how competitive Alpine is in '22, so if the Spaniard isn't there next year it would likely be a less appealing destination for Gasly. Alpine could also favour promoting highly-rated reserve driver Oscar Piastri if it does have a vacancy.
McLaren also appears to have no space, with Lando Norris and Daniel Ricciardo both under contract for 2023.
Alfa Romeo, Williams and Haas could have vacancies for 2023, although they would need to show significantly improved performance this year to interest Gasly.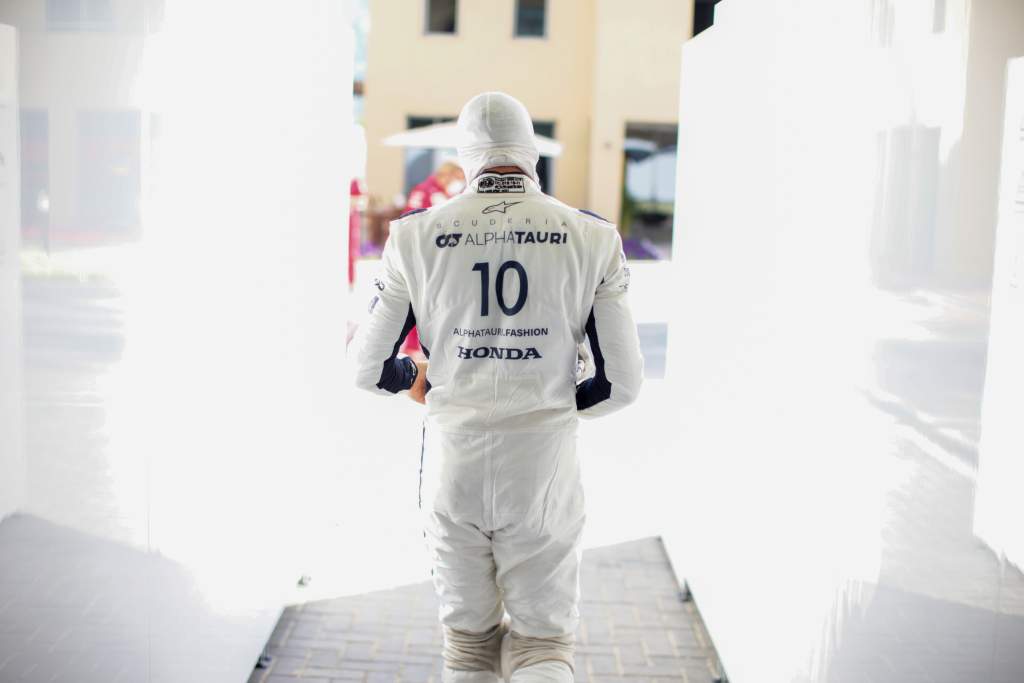 "First of all, my priority is Red Bull," said Gasly. "But at the moment, they have decided to continue with Sergio.
"I don't know what they're going to plan. They're saying probably 2023 there could be an option, so yeah, I'll try to put myself in the best position for that."
Gasly's 2021 season was his strongest in F1, scoring points 15 times and racking up 110 points for AlphaTauri. But for rookie team-mate Yuki Tsunoda's struggles, that would have allowed AlphaTauri to beat Alpine to fifth in the constructors' championship.
Whether the AlphaTauri is competitive enough to sustain that level of performance in 2022 remains to be seen given the scope of the rule change.
But Gasly believes that he will continue to sharpen his all-round game as he builds experience.
"At this point, I think it's just experience," said Gasly of where he needs to improve.
"Compared to other sports where you practice every single day – tennis you are at the court Monday, Tuesday, Wednesday, Thursday, Friday, Saturday, Sunday – in F1 you just get race weekends to work on your skills, develop your understanding about yourself, about the car, how to be at the limit and I think this just comes naturally with more races and more years in F1.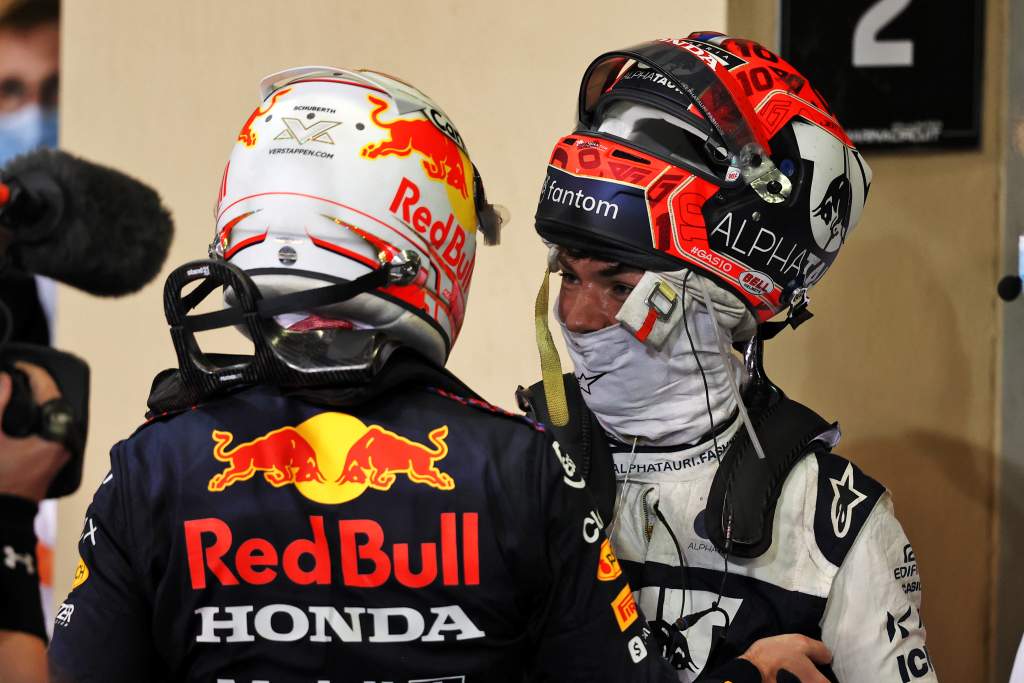 "If you look at Max, he came in very young but he was making more mistakes compared to what he does now. Lewis when he was younger was making more mistakes than you see him doing now.
"I really feel it's a sport where as experience increases, it makes you stronger as an overall driver."