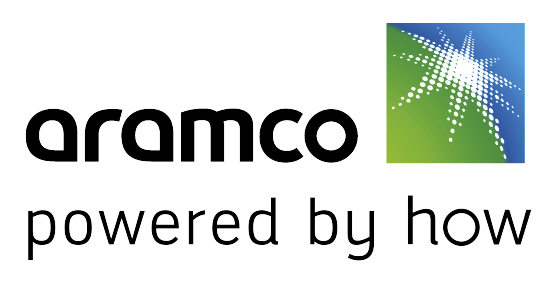 The new breed of Formula 1 cars look like a racing car should.
Long gone are the high noses, anteater noses or even walrus-style noses – they had many names but all looked stupid as they popped up over the past couple of decades. Aesthetics matter so that's one big positive for the new regulations.
As for the teams, congratulations to all of them for getting their cars to the first test and running for the first day. A few had problems that limited their mileage, but nothing like the troubles we have seen in the past.
But what really matters from testing is performance, and that's where we start to see differences between teams. It's always difficult to draw conclusions from the first test, but it's all the data we have.
Using a combination of the laptimes, trackside observations and what we've seen of the car designs as well as how teams have gone about testing historically in terms of fuel loads, power unit settings and driver commitment, we can at least make some sense of these tentative early days.
For this analysis, I'm going to work through each team in order of their fastest laps set over the three days. I'm not saying that's the order that we'll see at the Bahrain Grand Prix, or even in the second test, but for the moment it's all we've got.
The tyre compound used to set that time is also included. The offset from one compound to the next is generally around four-tenths of a second, but according to Pirelli the low temperatures in Barcelona means a bigger difference between some. The fastest times were set across the C3, C4 and C5 compounds. The gap from C3 to C4 is about a second and from C4 to C5 is 0.4s.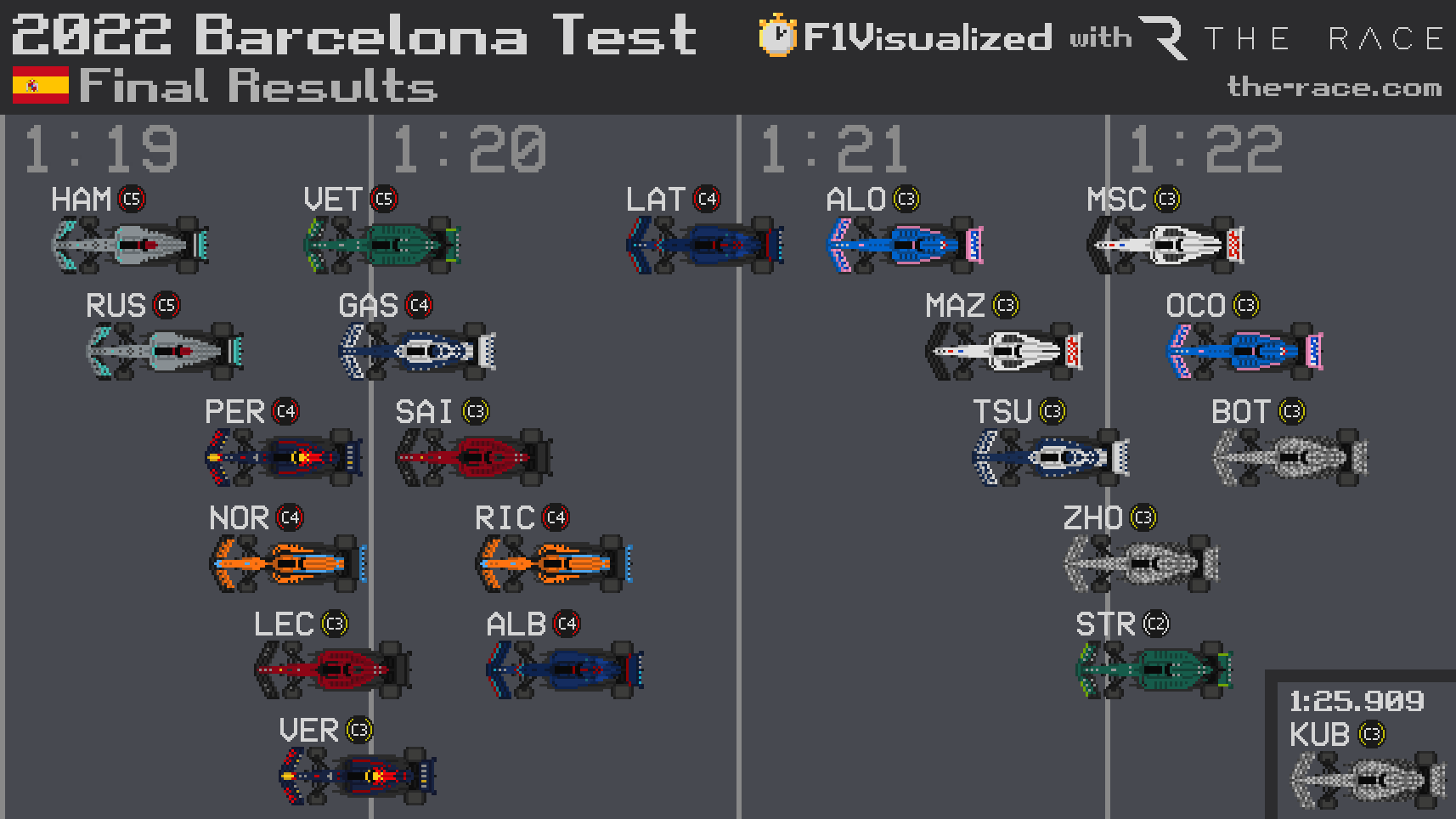 Then there is the question of fuel loads. An extra 10kg of fuel means a lap time loss of roughly three-tenths of a second, so with these cars potentially holding everything from the sniff of an oily rag up to the full race allocation of around 110kg there's plenty of room for variation so I won't even bother to try to calculate what loads each driver might have been using at this point.
To show how each team has developed, also included are its position in the ranking from pre-season testing at Barcelona from 2020 and the positions for the first race of that season at the Red Bull Ring.
Last year, everything was skewed by the small regulation changes and carryover cars so 2020 is a better comparison for testing/race performance of genuinely new cars. For reference, the best lap time during 2020 testing was the 1m15.732s set by Mercedes.
Given we have seen so much variation in suspension configurations, also included is whether pushrod or pullrod is used at front and rear.
1st – Mercedes
393 laps, Hamilton 1m19.138s (C5), Russell 1m19.233s (C5)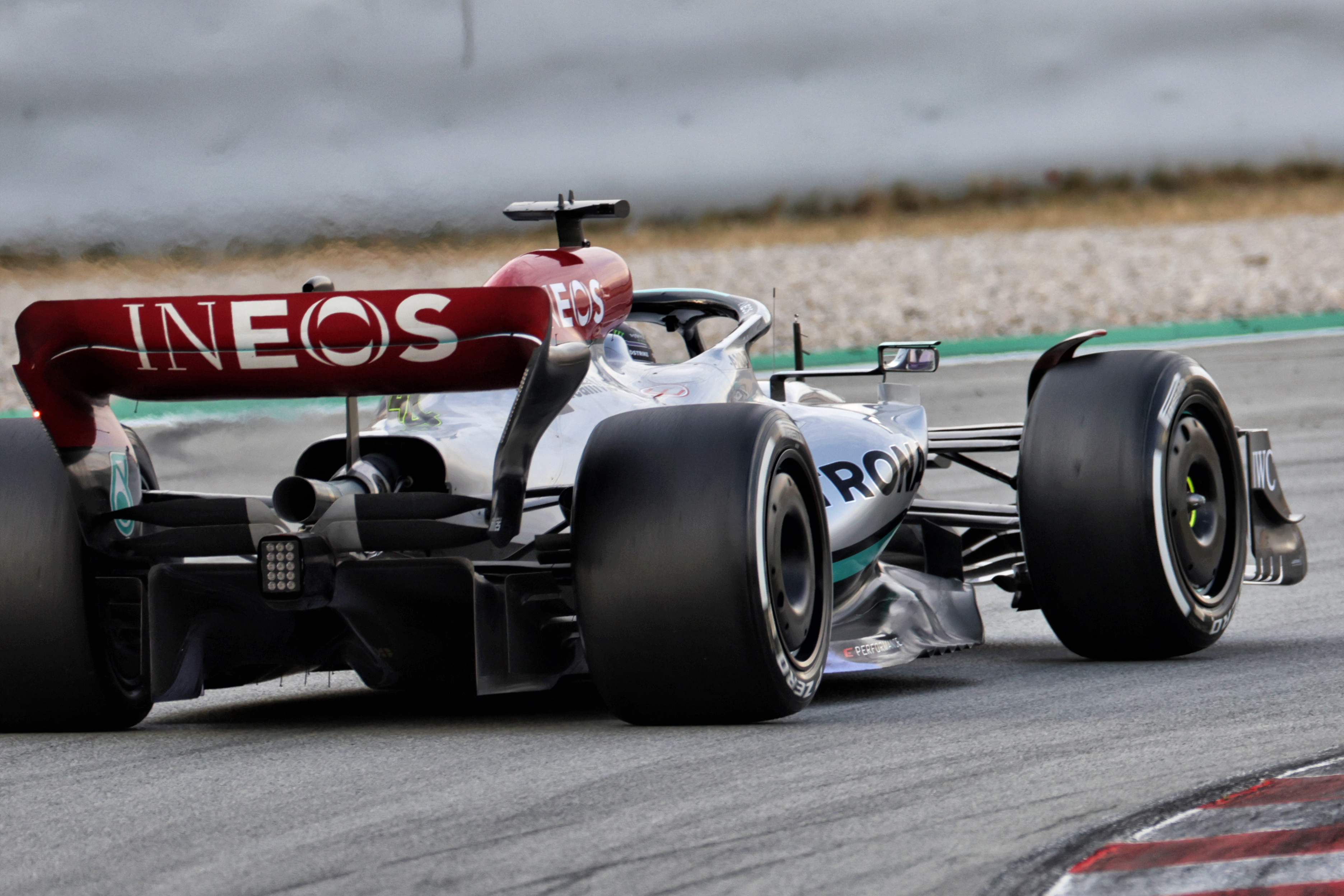 2020 Test = 1st fastest, 2020 First race = 1st fastest
Suspension: Front pushrod, Rear pullrod
We shouldn't expect anything different really. But it's good to see George Russell getting up to speed this early in his new environment, it's important he gets his feet under the table quickly.
As we can see from the 2020 performance comparison, Mercedes usually goes about its test business with a clear vision of what's best. It's about learning as much as you can then reacting to that.
The car on track looks absolutely fine. But on day two it seemed the front end wanders a little. Others also had understeer, but it was more consistent than the Mercedes understeer. It wasn't a drama it just looked a little difficult to place the car consistently.
2nd – Red Bull
358 laps, Perez 1m19.556s (C4), Verstappen 1m19.756s (C3)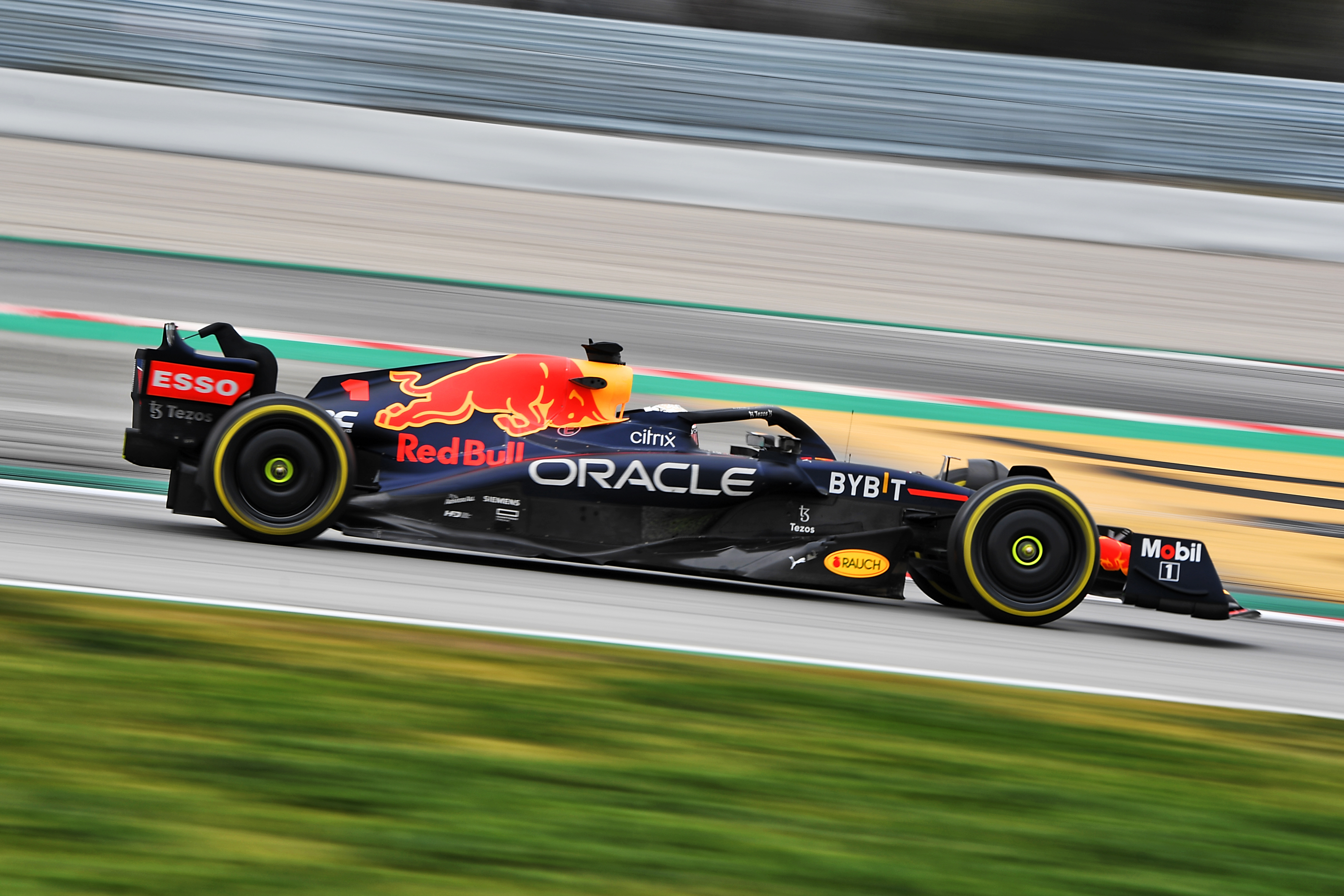 2020 test = 2nd fastest, 2020 first race = 2nd fastest
Suspension: Front pullrod, Rear pushrod
Many thought Red Bull might have compromised its preparation for 2022 by keeping last year's development programme going later than others in pursuit of the world championship.
But it appeared at the first test with a car that looks more dramatic than the rest, proving it has again pushed the design and research time to the maximum to keep manufacturing time to a minimum.
Like the Ferrari, it looks stable and manageable. But the one question mark is that Max Verstappen doesn't look like he has to throw the car around as much as last year to get a lap time out of it, and the team didn't bother using the softest C5 tyre. Verstappen was happy with C3 so there is more time to come.
He seems to be driving much more precisely than he has over the last couple of years. Perhaps it's the best way to get a lap time out of these cars and tyres, but I do miss his incredible car control when he is driving on the limit. If this style is required it will bode well for Sergio Perez, who is Mr Smooth.
3rd – M
c

Laren
367 laps, Norris 1m19.568s (C4), Ricciardo 1m20.288s (C4)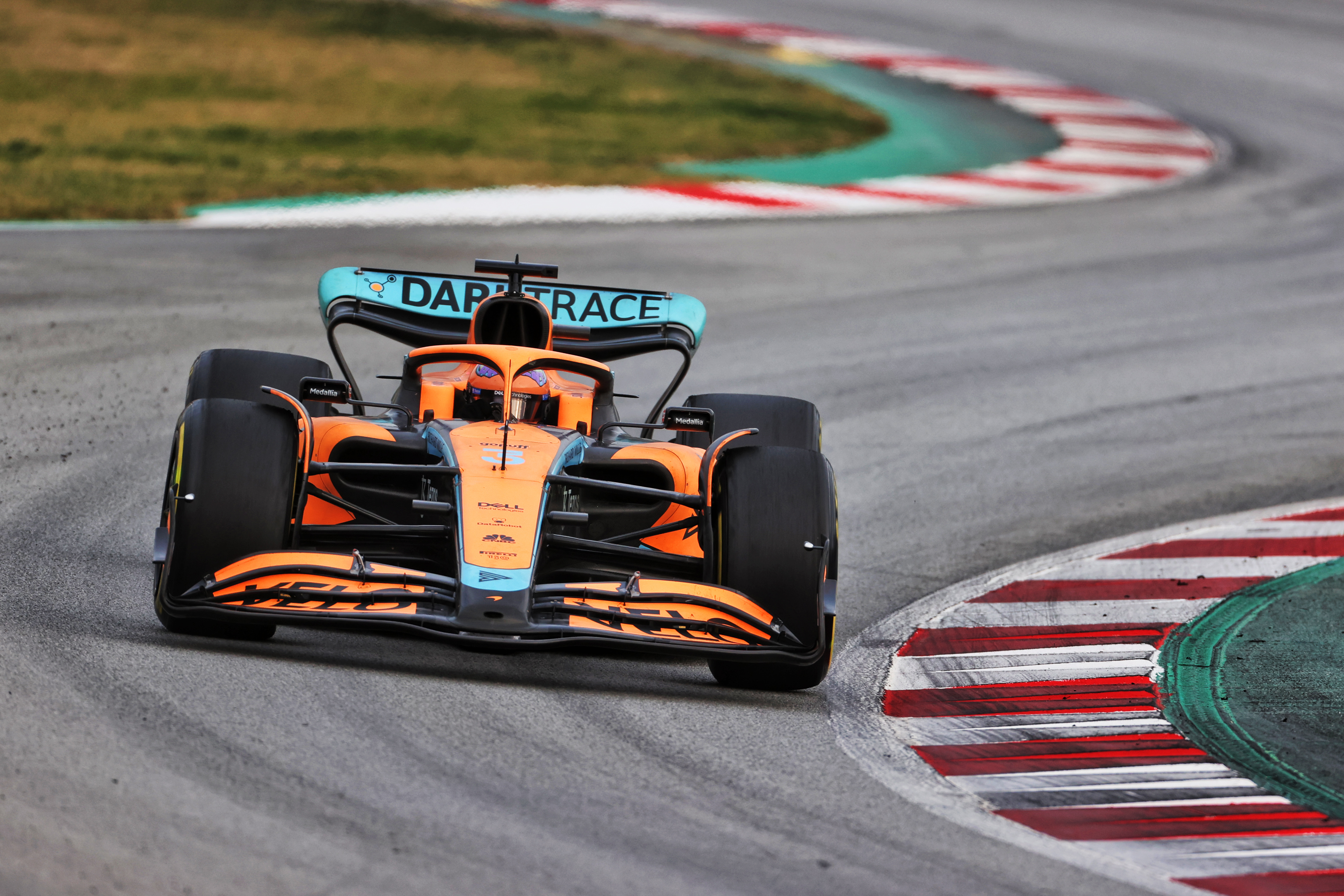 2020 test = 6th fastest, 2020 first race = 3rd fastest
Suspension: Front pullrod, Rear pushrod
Since the move away from a Honda power unit, first to Renault and last year to Mercedes, McLaren has been working through a rebuilding process. At times, it has been able to threaten the top teams recently, but not consistently enough to be a championship contender.
The MCL36 is the first McLaren technical director James Key has overseen from the ground up. He was a great addition to the team when he joined in 2019 and there are plenty of good people in the team. That means that its minimum objective must be to battle for third in the constructors' championship.
On the track, the car looks pretty stable. Daniel Ricciardo was overdriving a little more than the neat and tidy Lando Norris.
But history shows that McLaren hasn't shown its true form in testing, so it's possible it still has more up its sleeve.
4th – Ferrari
439 laps, Leclerc 1m19.689s (C3), Sainz 1m20.072s (C3)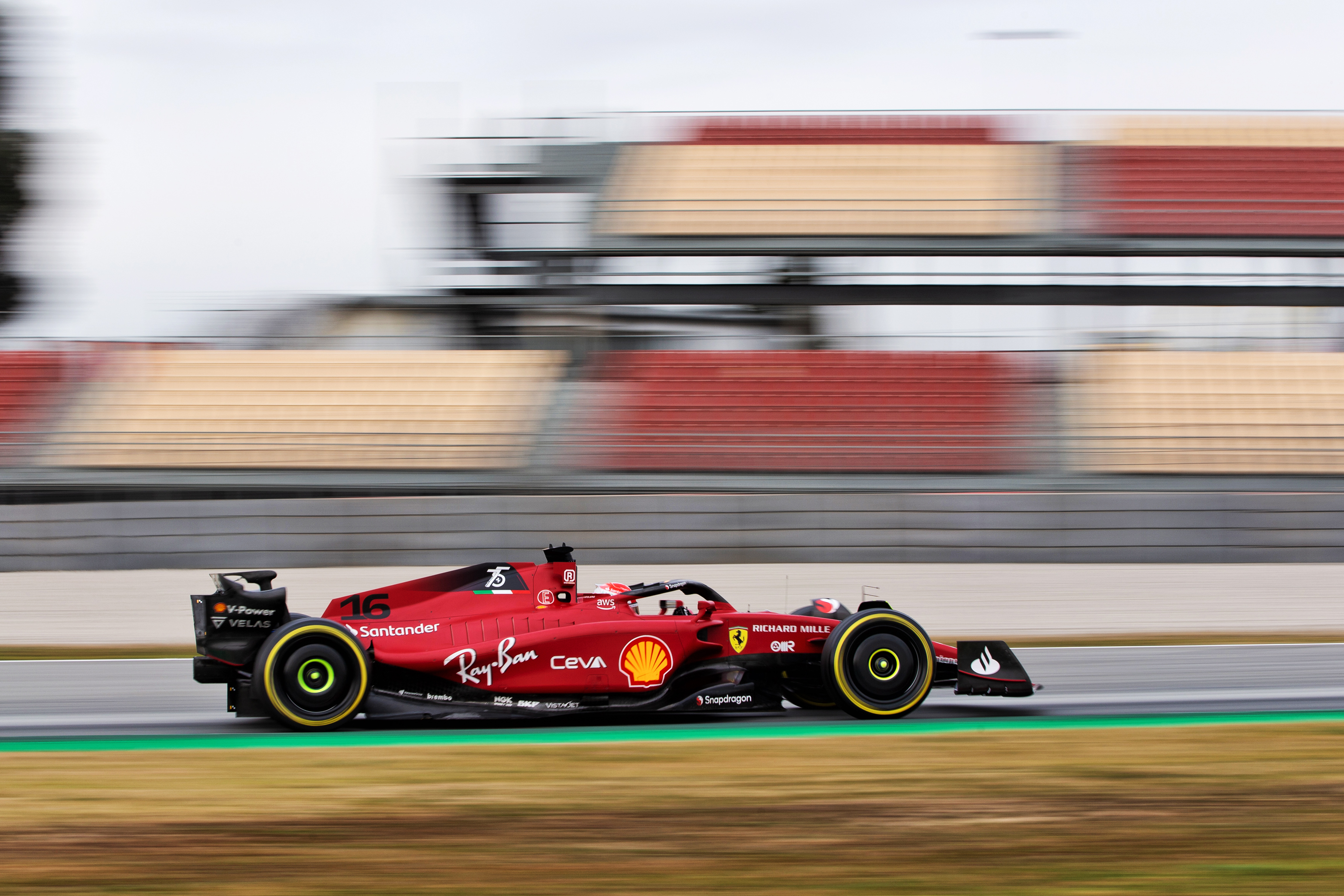 2020 test = 4th fastest, 2020 first race = 5th fastest
Suspension: Front pushrod, rear pullrod
This is a big year for Ferrari. The Tifosi will have had enough of unfulfilled promises so now it is time to deliver. Ferrari has the driver line-up, but does it have the tools?
The car is quite different to the Mercedes, with the sidepod area bulkier. That doesn't mean it isn't quick because there are many ways to achieve the same outcome and Ferrari was quick out of the blocks in testing. The power unit also looks strong judging by the speed traps.
On track, the car looks purposeful. When the drivers try to push that bit harder, it stays with them so we definitely haven't seen the Ferrari's true potential. That perhaps reflects a willingness to keep its powder dry for now.
After all, Ferrari is or should be a top team so doesn't need to go for glory runs.
5th – Aston Martin
296 laps, Vettel 1m19.824s (C5), Stroll 1m21.920s (C3)
 2020 test = 5th fastest, 2020 first race = 4th fastest
Suspension: Front pushrod, Rear pullrod
After a successful 2020, during which the team then known as Racing Point won its first race since the last Jordan victory back in 2003, with what was christened the Pink Mercedes, last year was a bit of a nightmare.
Aston Martin had the odd decent showing, but overall it was not a year to remember. This year, Aston Martin has to show what this very capable group of people can achieve.
There has been a lot of change of personnel, even in high-responsibility positions. This can put a dampener on progress as everyone will want to do things differently – particularly given how much bigger the team has become.
This year's car probably exploits the undercut sidepods more than any other. The bulk of the sidepod is high up, leading some people to suggest that it is more like a twin-floored car.
These cars are all about getting the airflow from the front to the back and on the way working it to generate downforce. Aston Martin has a different solution to the majority.
On track, I only saw Sebastian Vettel driving. Like the AlphaTauri, the car looks stable and he could be consistent with the lines he was taking. It's not a bad foundation for the team to build on.
6th – AlphaTauri
308 laps, Gasly 1m19.918s (C4), Tsunoda 1m21.638s (C3)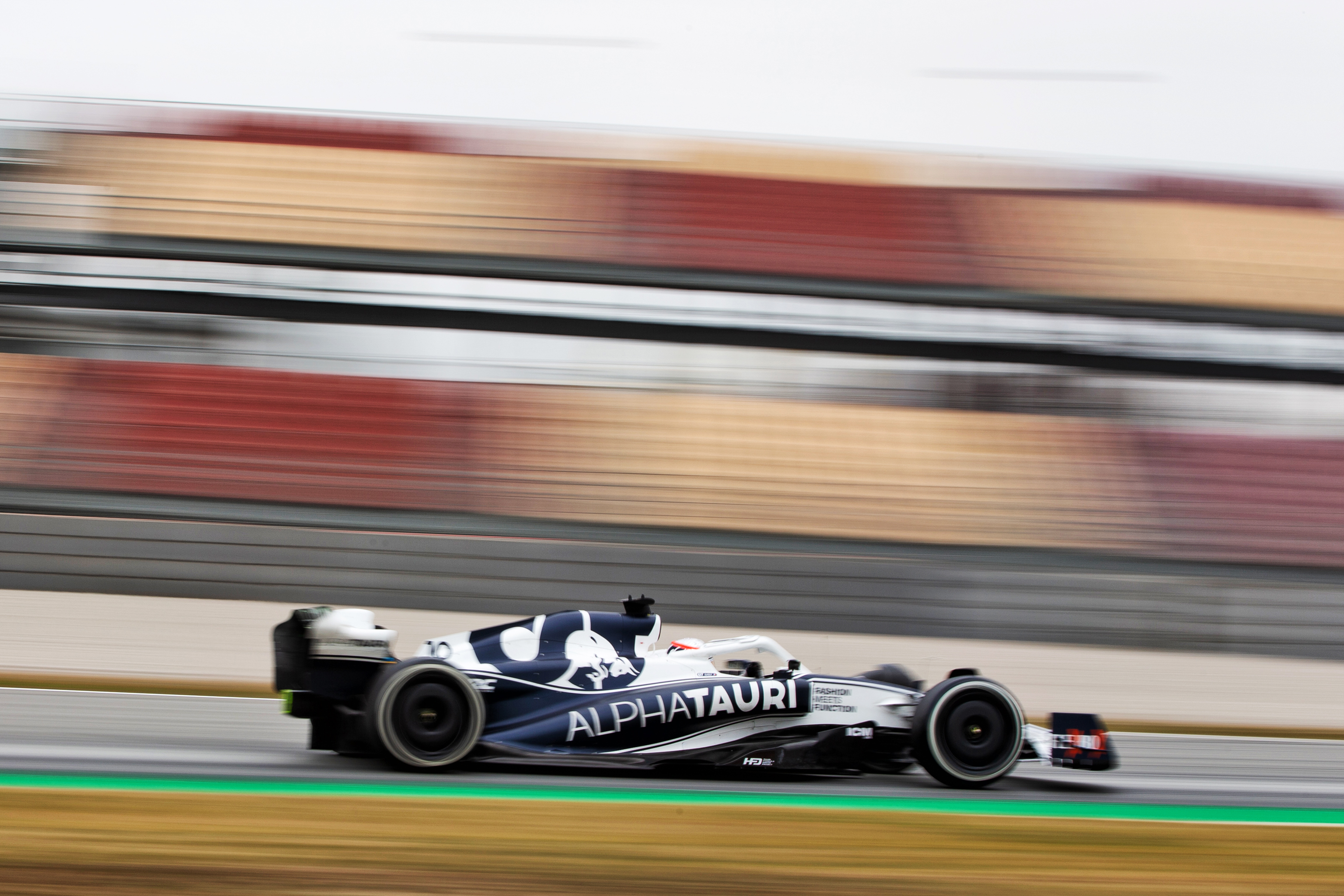 2020 test = 8th fastest, 2020 first race = 7th
Suspension: Front pushrod, Rear pushrod
AlphaTauri uses the Red Bull rear end but the car isn't a clone. It has produced its own front suspension, retaining a pushrod-operated system, and has a different aerodynamic philosophy.
In this area, AlphaTauri is pretty strong. It has always had a very drivable car and for a smaller team that is very important. If your car is very nervous to drive you need to be really on top of the set-up otherwise you will end up spending more time in the gravel than on the track.
This year's car looks exactly like that. It's pretty well balanced and consistent and allows the driver to be fairly precise with placing the car into the corner.
It's just a shame that Pierre Gasly's crash on the final morning brought its test to an early end.
7th – Williams
347 laps, Albon 1m20.318s (C4), Latifi 1m20.699s (C4)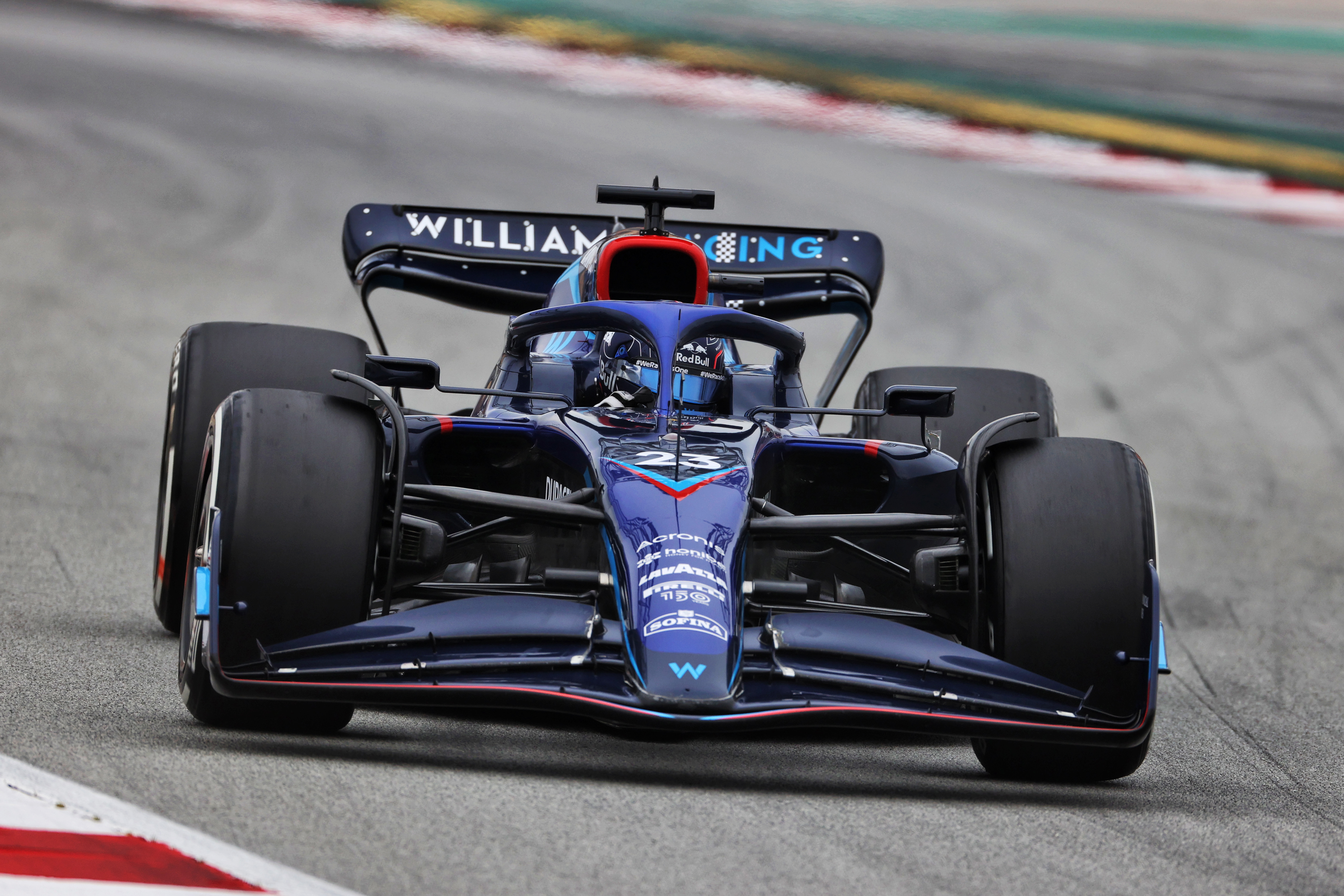 2020 test = 7th fastest, 2020 first race = 9th fastest
Suspension: Front pushrod, Rear pullrod
The loss of George Russell will not do Williams any favours, but Alex Albon is a very capable replacement. He's moved in a different direction, dropping down the grid after losing his Red Bull seat at the end of 2020 so he needs to do what Gasly has done and flourish in his new environment. That's all about mind over matter and you never know what doors might open up.
The team is also going through growing pains. It is moving staff around and bringing in some new people so all that will take time to settle down.
The car design is based on using the old clingfilm philosophy – wrap it up in bodywork as tightly as possible to minimise the cross section, and in turn blockage, and keep that blockage as far forward as possible.
On the track it's a bit like it has been for a few years and similar to the Alfa Romeo it looks like it lacks a bit of grip. This is especially so in slow corners such as the chicane, where lack of grip and heavier cars make them all look fairly cumbersome.
8th – Alpine
266 laps, Alonso 1:21.242 (C3), Ocon 1:22.164 (C3)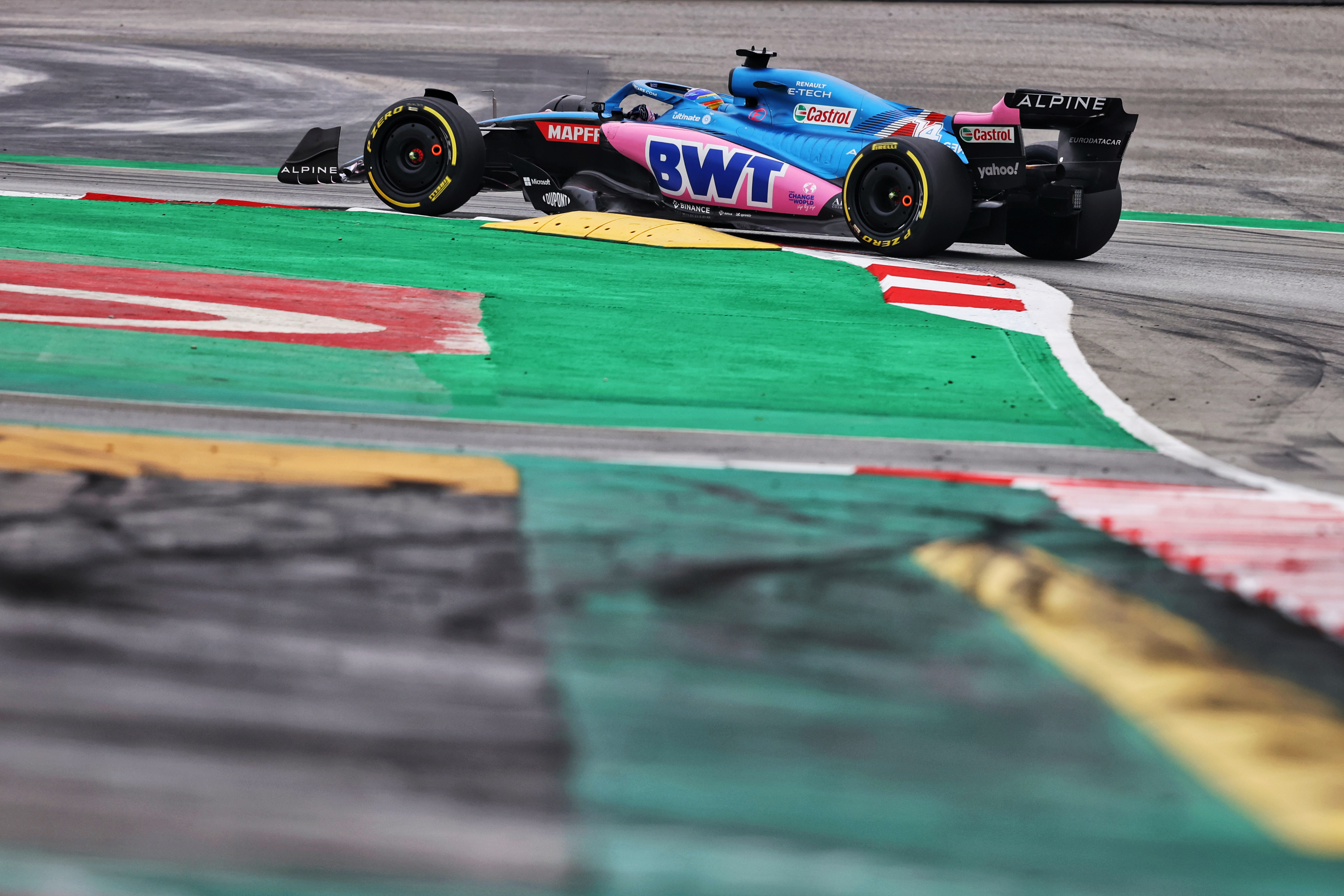 2020 test = 3rd fastest, 2020 first race = 6th fastest
Suspension; Front pushrod, Rear pullrod
This is a team still trying to work out why it is still spending hundreds of millions on F1. There seems to be no mission statement and the Alpine rebrand hasn't changed that.
It's also the only team using the (new) Renault engine, which limits the mileage required to get the best performance and reliability out of it.
The Alpine was the only car during this test to end up stopped in a very large smoke cloud. The team put it down to a a hydraulics problem.
Alpine hasn't really shown a true turn of pace yet and couldn't use the DRS for precautionary reasons. Overall, it has a lot of work to do before the next test.
On the track, the car doesn't look as consistent as some of the others. When the driver starts to push one end or the other gives up but it doesn't look like it is the same end on consecutive occasions.
9th – Haas
160 laps, Mazepin 1m21.512s (C3), Schumacher 1m21.949s (C3)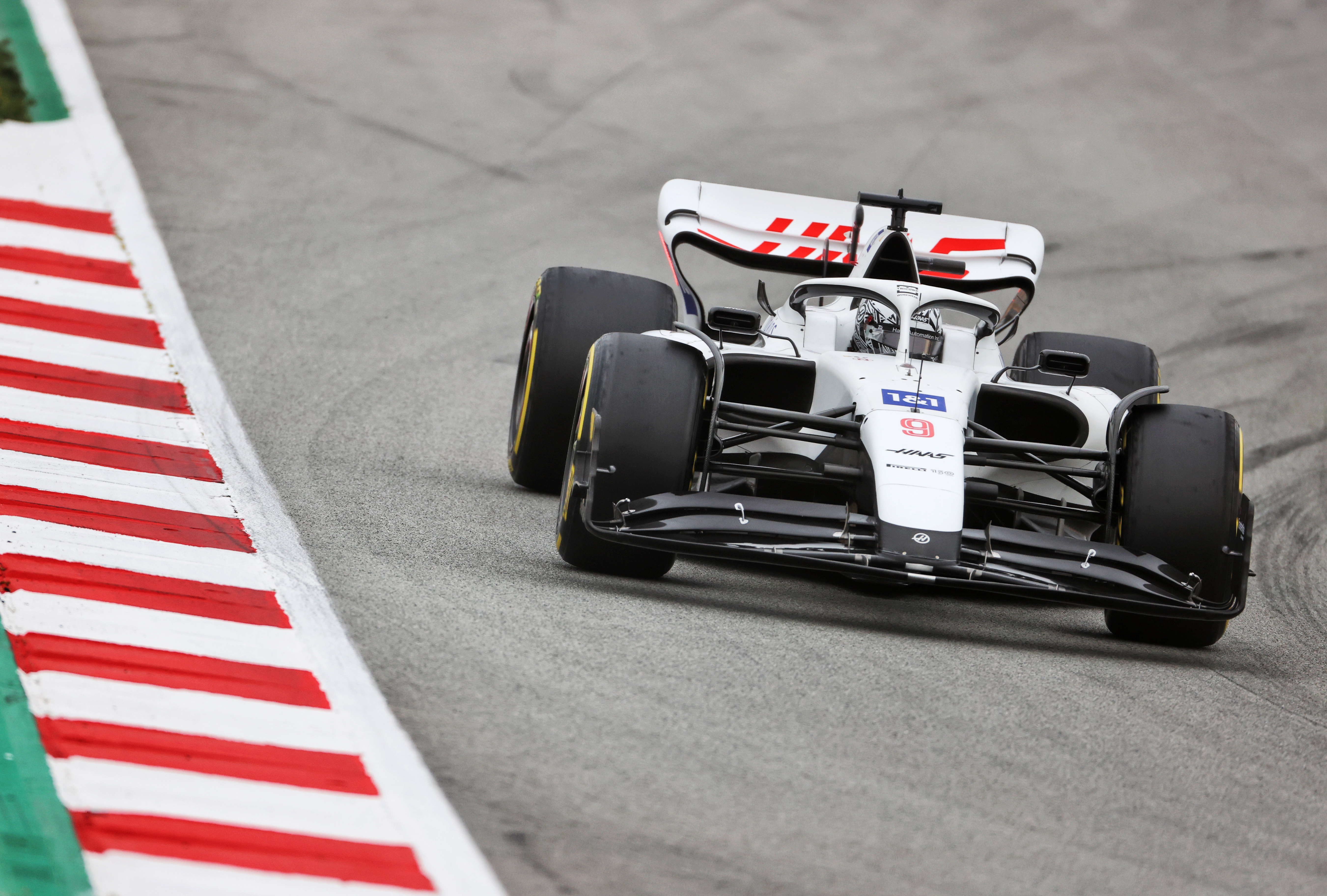 2020 test = 10th fastest, 2020 first race = 8th fastest
Suspension: Front pushrod, Rear Pullrod
It's been a difficult few years for Haas and this year hasn't started any differently. Its Russian sponsorship has caused a few problems, which is the last thing this team needs.
Haas started its development programmes on the 2022 car earlier than others but with such a small team that probably means that it was still only able to go through a lot fewer iterations than other larger teams.
It uses as many mechanical parts from Ferrari as the regulations allow so at least in that area Haas will benefit from Ferrari's mechanical reliability programme. Unfortunately, that doesn't necessarily transfer into lap time.
The car on track looks OK. When I was out there Mick Schumacher was doing some long runs and he was able to drive consistently and precisely so that bodes well for the future.
To move forward, Haas will need to find more grip but that's true of all the teams and it's not easy to find.
Haas will be in a better place as far as relative times are concerned than it was last year. But that doesn't mean it will really move too far up the grid.
10th – Alfa Romeo
175 laps, Zhou 1m21.855s (C3), Bottas 1m22.288s (C3)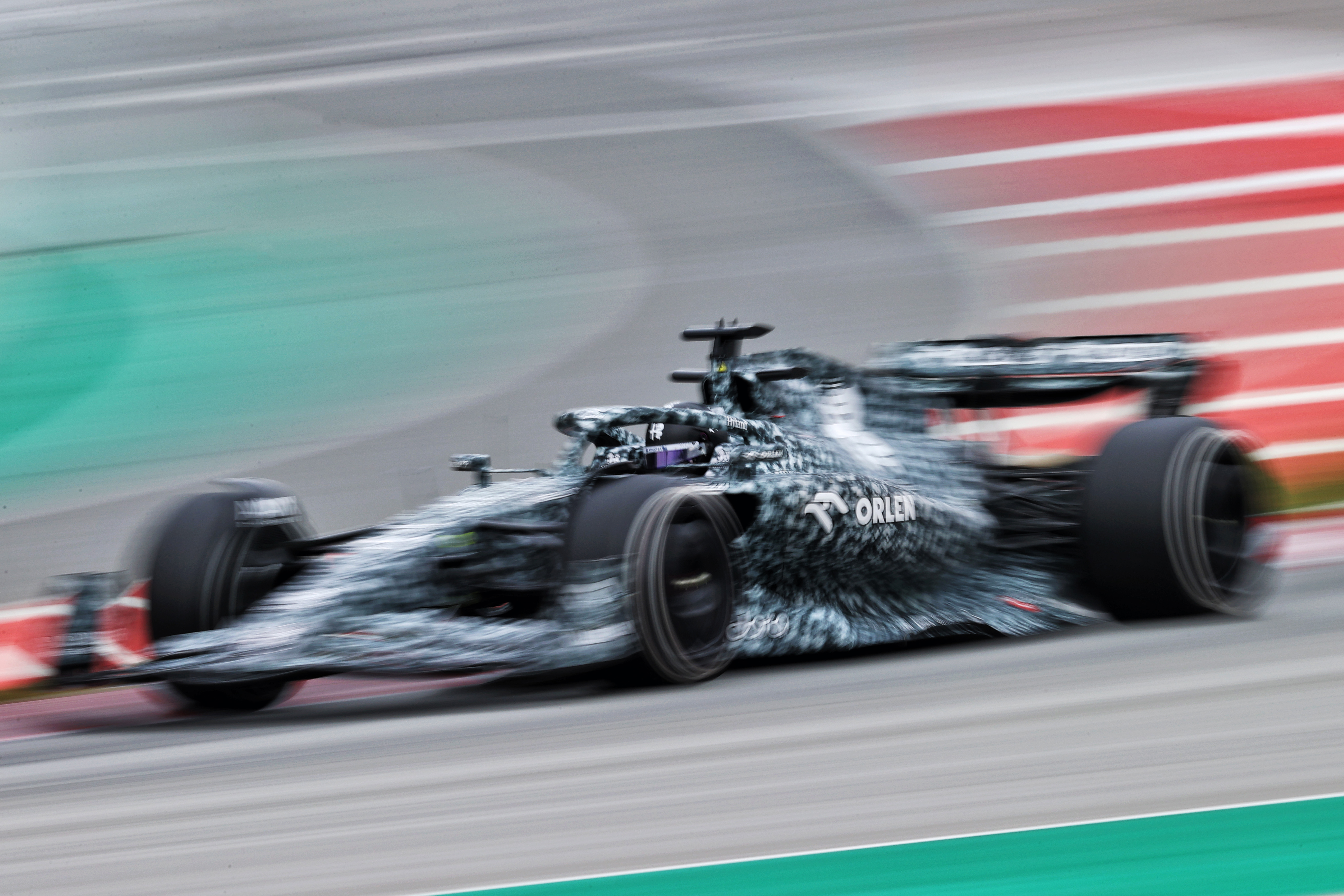 2020 test = 9th fastest, 2020 first race = 10th fastest
Suspension: Front pushrod, Rear pushrod
Alfa Romeo has really struggled with performance and consistency over the last few years. It had a decent driver line-up last year but one weekend it could be a Q3 contender, the next out in Q1.
Perhaps Valtteri Bottas with his Mercedes experience can stabilise this a bit but this team needs to dig deep and improve consistency before it can properly understand its car.
Initially, Alfa Romeo lost time with some failures, which appear to have been caused by porpoising.
When it did start to rack up more miles, it became clear the problem was serious and modifications had to be made to the floor – costing lap time, but allowing it to get running and work on reliability.
On track, the car lacks grip. It is decently balanced but appears to slide more than most even at a lower speed. Even with all that I am surprised that rookie Guanyu Zhou ended up faster than Bottas – however probably not as surprised as Bottas himself ,who was slowest overall. What a difference a car makes – in 2020 he was fastest.
---
Conclusion
Things will be different in the next test in Bahrain. The development curve has only just begun and I'm pretty sure that after this first test the technical director's job list will be much longer than it was when the test started.
Reliability is everything so this is the first area that needs to be tackled and potential problems rectified. But in most teams, the people responsible for this are not the same group that are responsible for performance so both can run in parallel.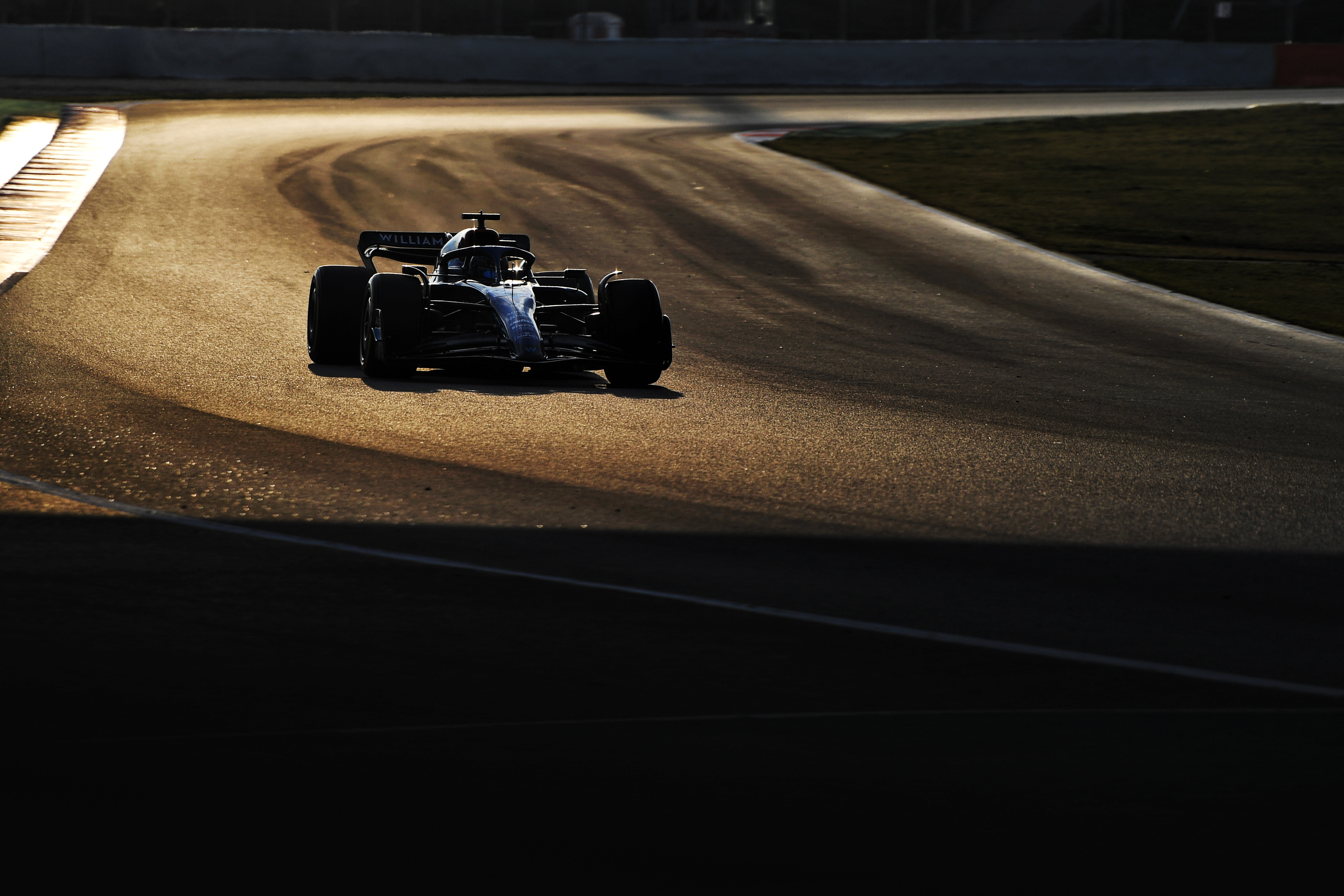 The fastest lap from the first test is 3.055 seconds slower than the fastest from 2020 testing, albeit with a slight reconfiguration at Turn 10 since. It's the same team fastest again too.
This deficit will be quickly reduced but we will still end up a couple of seconds slower than the previous rules. If the racing is better, that is not a big price to pay. But if not then the teams have paid a big price for very little.
We'll have to wait for the Bahrain Grand Prix weekend before we have a clear idea of where everyone stands performance-wise and only the race will reveal the full extent of the impact of the rule changes.
And I still worry that the changes will disappear into the noise of what happens over a race distance.