The message coming out of Mercedes during 2022 pre-season Formula 1 testing has been clear: it's in trouble, and its problems will take more than a week to fix. It can't, therefore, be considered a contender for Bahrain Grand Prix victory.
We take a look at how the problems are manifesting themselves on track and what our data analysis suggests, then Gary Anderson gives his take on the corner Mercedes has been backed into.
---
WHERE MERCEDES IS LACKING
Cynics will point out that last year Mercedes appeared to struggle in testing then still won the opener.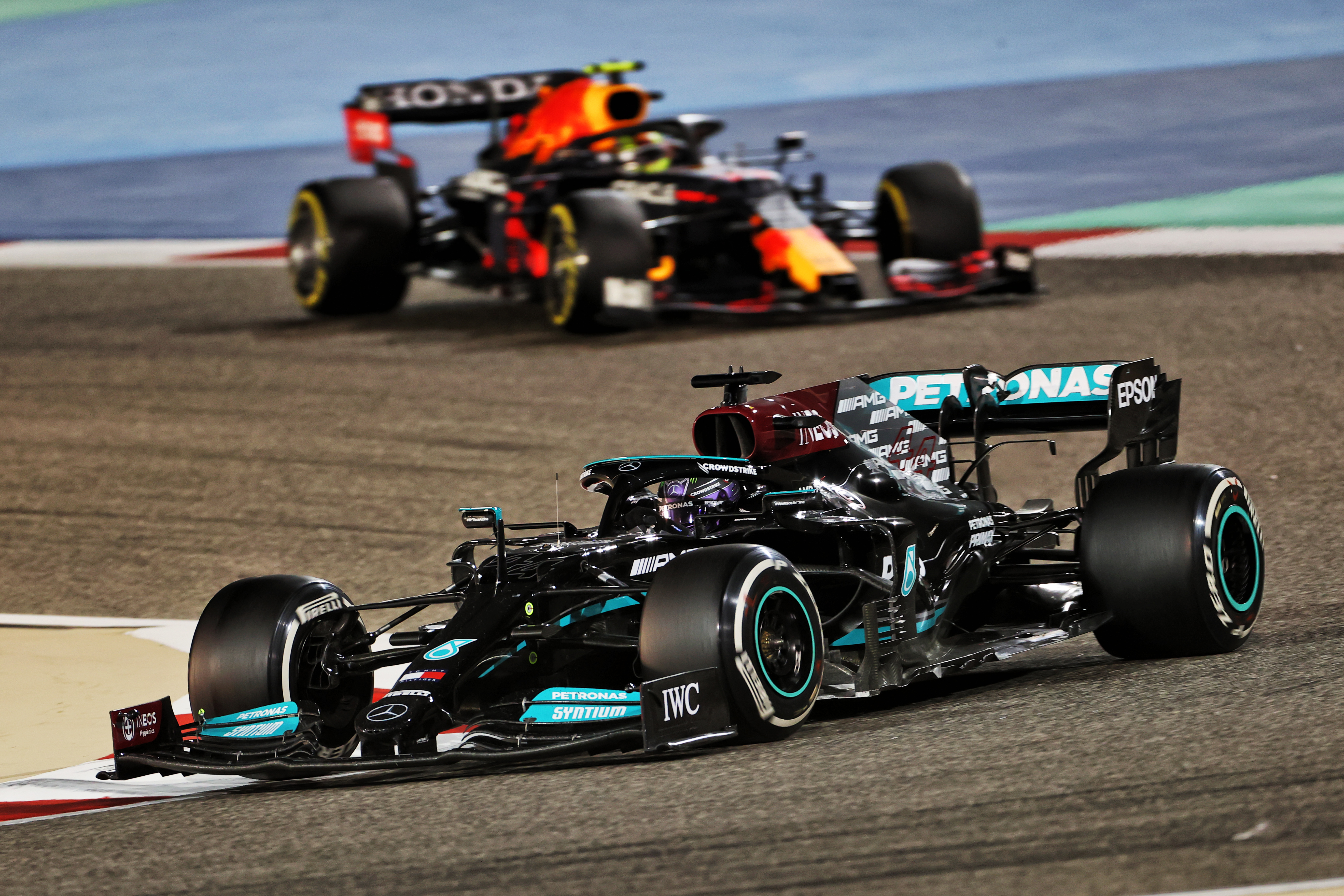 On that occasion, a temporary fix of dialling more understeer into the set-up to settle a wayward rear did enough to get Lewis Hamilton in range.
The team's adamant no such easy options exist right now for problems focused mainly on severe porpoising.
That's not to say Mercedes will be at the back. Far from it. A podium in Bahrain would still be no surprise. But it doesn't look to have the pace of current benchmark Red Bull and Ferrari appears slightly quicker too.
"They're just not – in this moment – in a position to compete with either of Red Bull or Ferrari," said Mark Hughes on The Race F1 Podcast.
"It's as simple as that. The porpoising is just too extreme to access all the downforce the car is capable of generating. It's there, but it's not useable. That's very much the message coming out of the team.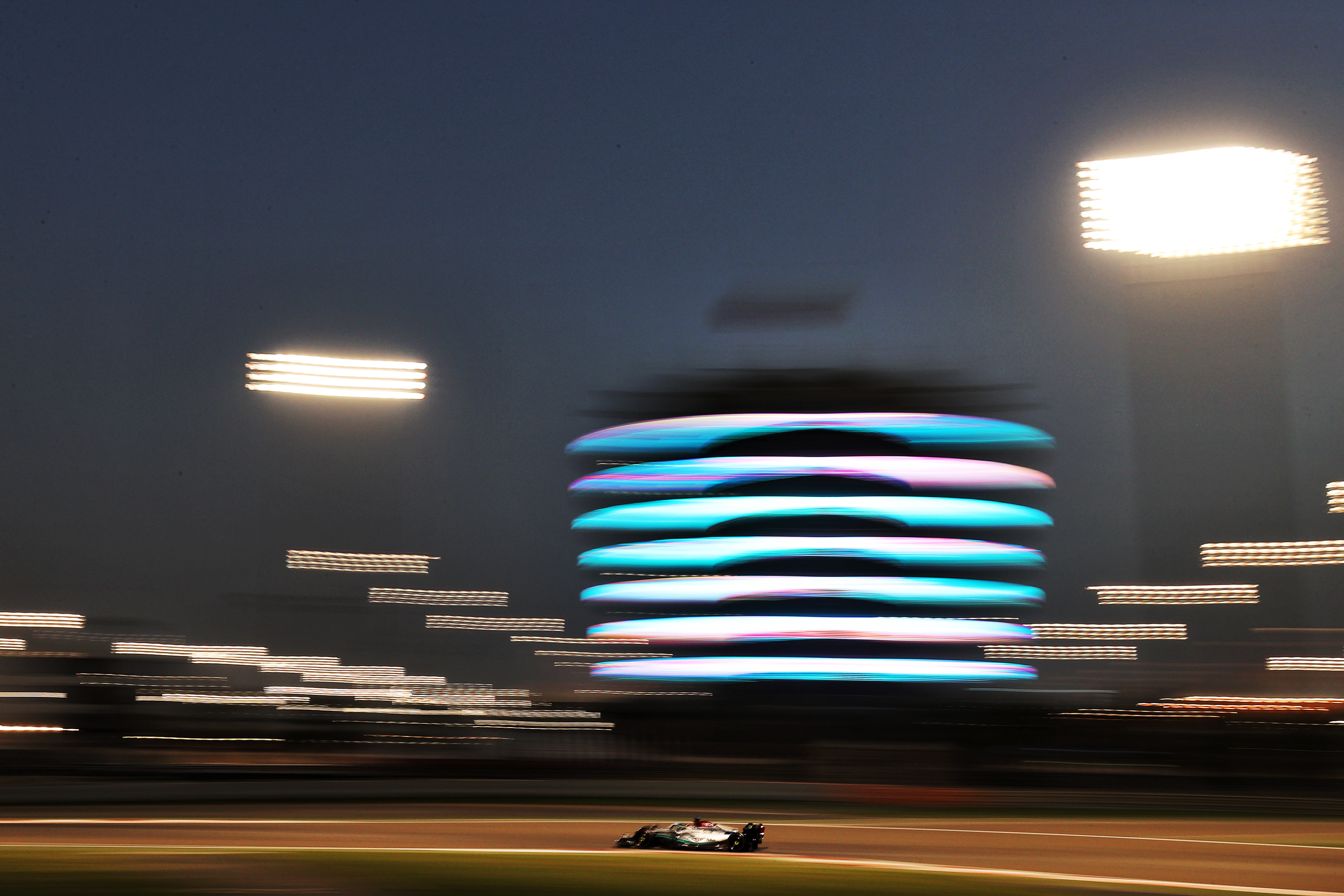 "George Russell was adamant that, as things stand today, they are just not there. He's confident they will unlock the potential of the car and somehow tame its behaviour without losing the downforce.
"But whether that can be done in time for the opening race next week is far from certain."
Our data analysis suggests Mercedes is at its weakest in slower corners, with notably lower minimum speeds at Turns 8 and 10 than its main rivals on their best laps. That perhaps means the compromises it's making to tone down the aggressive porpoising are leaving it short on mechanical grip and downforce.
It's slightly slower than Red Bull at the end of all the straights, but faster than Ferrari approaching Turns 1 and 4 (elsewhere it's equal to or just behind Ferrari in straightline terms). This could be down to different deployment strategies or fuel loads, though.
There are brighter spots on the data. The Mercedes is reasonable through Turn 4 and basically on the same pace as its main rivals through the Turn 6/7 esses heading towards the next tight section.
---
GARY ANDERSON'S VERDICT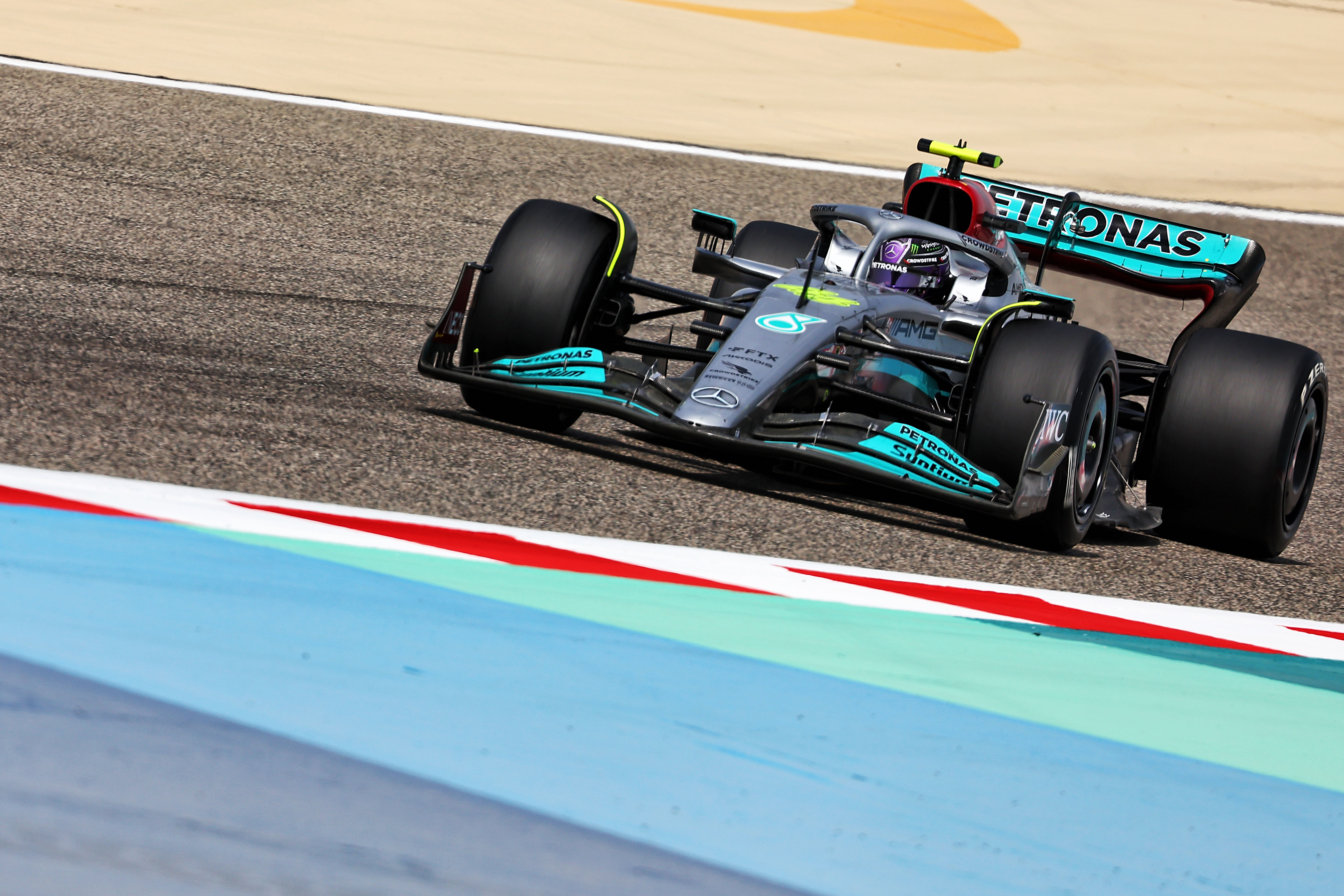 They've got genuine problems. It's a difficult one to say to what level those problems go.
I don't think they're trying to run the car in the right window right now. They seem to have gone around the porpoising problems by making the car stiffer. Making the car stiffer then leads to more brake locking and a car that doesn't ride the kerbs or bumps very well.
There are two or three ways of solving that problem. The best one is to solve the porpoising, obviously. Try to keep the downforce you've got and solve the porpoising, which is what I think Red Bull has achieved. Look at its car in the latter part of the final day in Bahrain – I would say it's running more rake in the car than most others.
Through Turn 4 you can see the side of the car as it loads up and it doesn't seem to be quite as near the ground as some of the other cars. It's only a visual thing, but the Red Bull does ride the kerbs quite well. So it's a compromise of car stiffness, aerodynamic philosophy and how you abuse the kerbs. And I think Red Bull has got the best package out of that.
I think Mercedes has gone the wrong direction to achieve it. It's tried to keep the downforce levels that it gets out of the underfloor by just tightening the car up, running it stiff, running it low, keep it in one little working window.
And that's really, really tough to do when the conditions are changing. And in Bahrain it was changing: you had sand on the track one minute, you had a lot of wind. You didn't know where you really were. So in those conditions, I don't think Mercedes has got a compliant enough car.
Whether it's because the downforce is quite peaky and Red Bull has got a bigger operating window, or whether it's because Mercedes is trying to run it in that peaky condition, I'm not quite sure. I'm sure they'll work through the data and try to understand where they had their best moments and how they set the car up at that point in time. And then try to optimise that for next weekend.
It will be about who does the most homework. But the Red Bull to me at the moment looks like the better, faster, all-round driver confidence package.