During my time in Formula 1, I had plenty of involvement with Ford – featuring both the good and the bad times for the company.
The Ford Cosworth DFV engine was the reason I first had the opportunity to get involved with F1. Bernie Ecclestone, then the owner of the Brabham team, told me he would give me a job if I could lift the then-common DFV into the back of a Transit van.
It weighed around 135kg, but he didn't have to ask me twice. In late 1972, together with Brabham chief mechanic Bob Dance, who I enjoyed working with immensely, we started to build the first artic F1 transport. Its first race was the Spanish Grand Prix at Montjuich Park in Barcelona in 1973, which was also my first time in F1.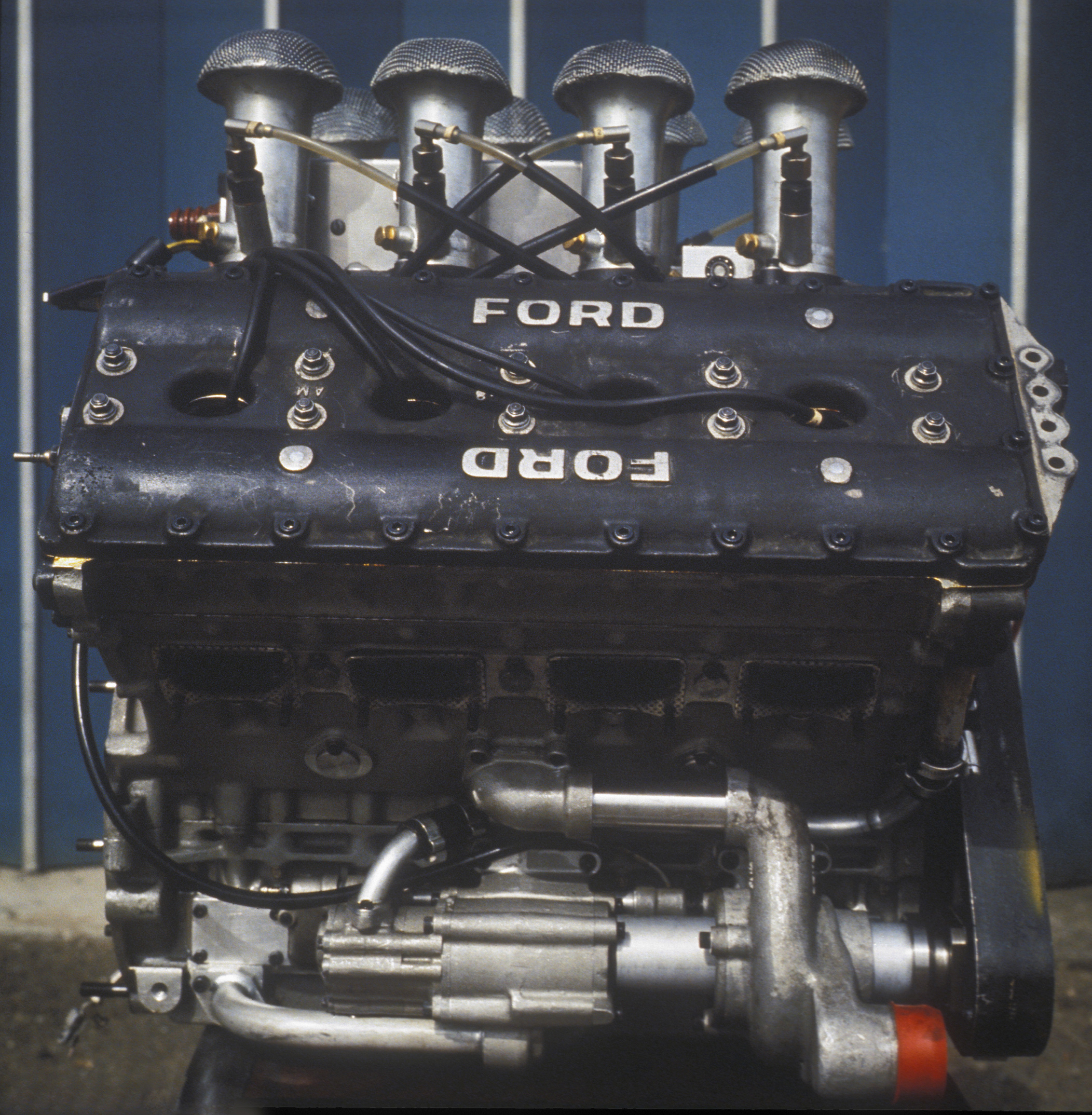 The DFV was a customer engine. You could simply buy it from them and have it rebuilt directly by Cosworth. But it was also the beginning for quite a few engine builders. The John Judds, Brian Harts, Nicholson McLaren engines, Geoff Richardson to name but a few, wouldn't have been around if it wasn't for the Cosworth DFV.
Cosworth didn't try to hide its product, it was proud of it and parts were available to all. You paid your money and you got a product you could go racing with.
I remember at an F1 race, which I'm pretty sure was at Brands Hatch, there was a Japanese team called Maki. It was a small organisation, but in those days so were most teams. When we were heading home, we saw the light still on in the back of its truck so went to have a look. They were there with their Cosworth engine stripped replacing the big end shells. Those were the days.
It was a plug-and-play situation, much like Hewland were with gearbox supply. The Cosworth produced good power and was affordable. You could have a small team and focus on the chassis and simply get your engine and transmission from those two suppliers and go racing. If you were really stuck, you could borrow bits and pieces from your competition. When Frank Williams was getting started, he would often borrow engines from Brabham.
The engine was also the inspiration for many other manufacturers to start building their own creation. In addition to the companies mentioned above, Ilmor, Mugen and even Honda would all benefit from buying and stripping a DFV to help them to enter the F1 engine manufacturing business.
Keith Duckworth and Mike Costin were the architects behind the engine and together with Colin Chapman of Lotus fame surprised the motor racing world with a small, efficient, available competitive package that to this day is still the blueprint for engines that power thousands of racing cars worldwide, many of them still DFVs.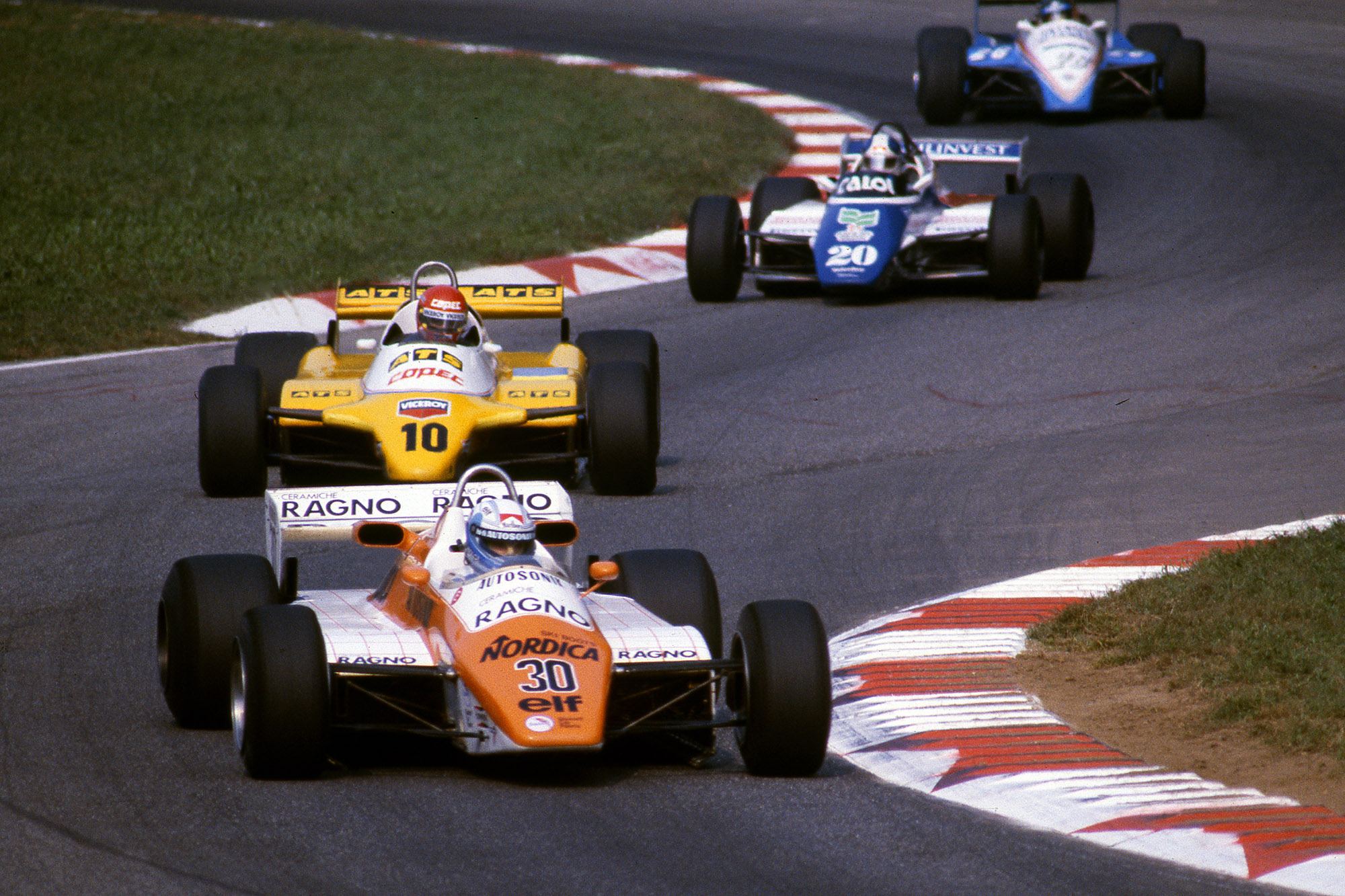 As the years went by and the management and ownership changed, so did Cosworth. It was more commercially driven and with that it actually became more difficult to get your hands on one of its engines.
The DFV and its derivatives won 155 races in F1 from 1967-1983 and I was fortunate to be involved with a few of those wins. The engine was the available entry ticket for many privateer teams that went on to great successes over the years, and plenty that didn't.
FORD DFV F1 DRIVERS' TITLES
1968 Graham Hill
1969 Jackie Stewart
1970 Jochen Rindt
1971 Jackie Stewart
1972 Emerson Fittipaldi
1973 Jackie Stewart
1974 Emerson Fittipaldi
1976 James Hunt
1978 Mario Andretti
1980 Alan Jones
1981 Nelson Piquet
1982 Keke Rosberg
FORD DFV CONSTRUCTORS' TITLES
1968 Lotus
1969 Matra
1970 Lotus
1971 Tyrrell
1972 Lotus
1973 Lotus
1974 McLaren
1978 Lotus
1980 Williams
1981 Williams
When Jordan was first set up in 1990, it was thanks to a chance meeting in a pub in Silverstone that we ended up getting the Ford Cosworth HB engine. It was one of those derivatives that I mentioned.
Andrew Green, now technical honcho at Aston Martin F1, and myself went into the pub one day on the way back from a meeting with a supplier. It was quite busy and there was a guy sitting a table on his own. We asked if we could sit down and we introduced ourselves to him and vice versa.
By chance he was the commercial director for Cosworth, Bernard Ferguson. He asked us what engine we were intending to use in our new venture and I said it was being drawn around a Judd. He gave me his business card and said to get Eddie Jordan to call him. Eddie did, and the rest is history.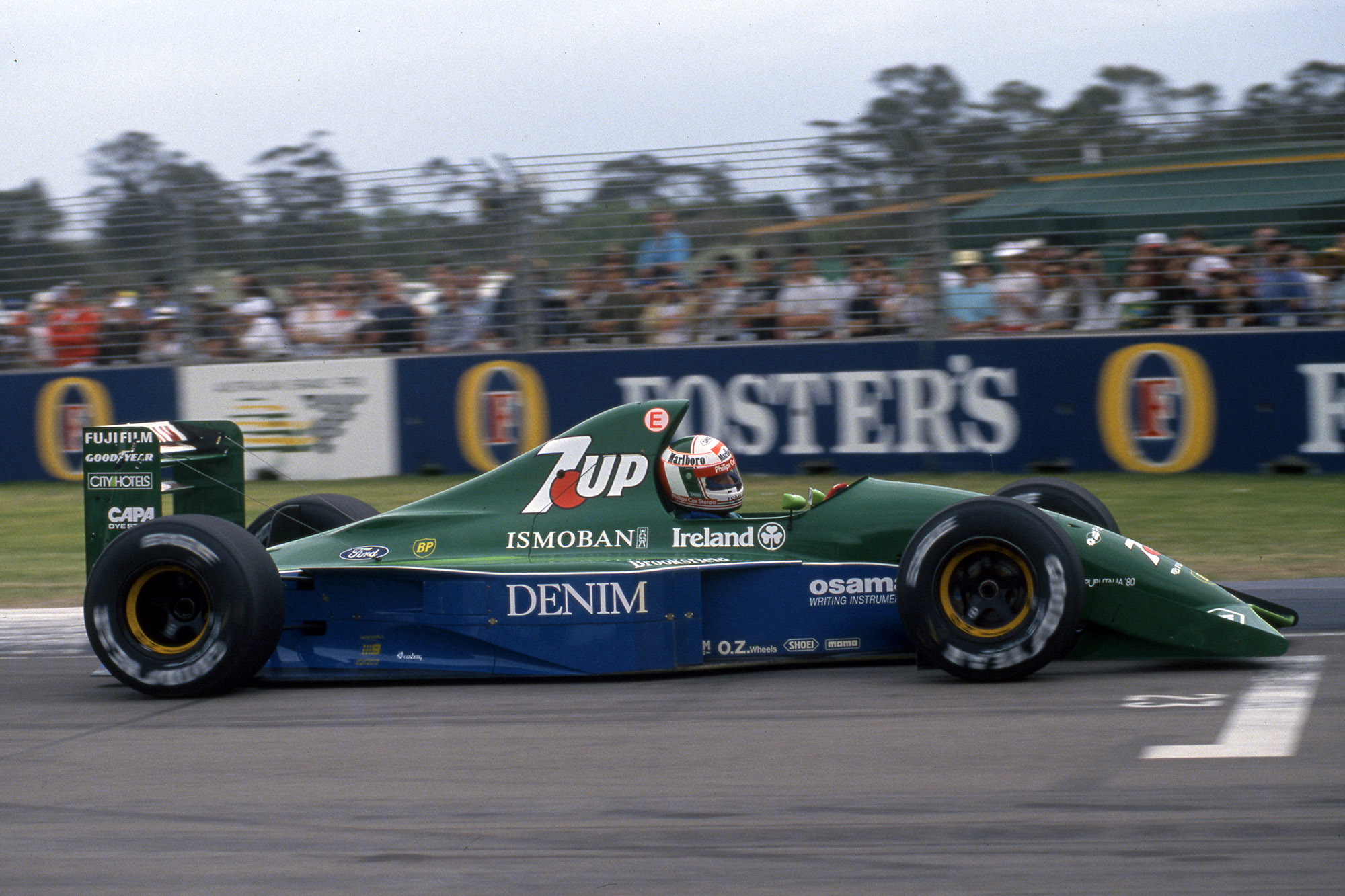 If you look at the engine cover of the Jordan 191 there are two small bulges that the top of the engine fuel rails needed for clearance, simply because that area was taller because of the fuel injector position on the Cosworth than the Judd.
It was a fabulous little engine and contributed greatly to our success during 1991. We finished fifth in the constructors' championship in our first year, which was way above our or anybody else's expectations. If you just look at what happened to Jordan in 1992 with Yamaha engines, you can easily see what impact an engine can have on a team's success – of lack thereof.
Jordan's move to Yamaha for 1992 was not much fun. Yes, we had some gearbox problems of our own to contend with, but whereas with the Cosworth HB you had decent power, good fuel consumption, minimal heat rejection and good reliability, for 1992 it was like the lights had just gone out. None of that existed and on top of that the Yamaha was more than 20kg heavier. Even I couldn't have lifted it into a Transit van!
Both Benetton and Jordan used the Ford HB engine in '91 but Benetton being the works team was always at least one step ahead of us on performance. However, on the odd occasion we were able to give them a hard time. As I always say it is great to get one over the big boys and at that time with John Barnard as Benetton's technical director they were classed as one of F1's big boys.
At one point in the season just before the Montreal race where we scored our first points we were actually offered the same engine spec as Benetton but it fell through when the Benetton management pulled rank and they very quickly put us in our place as a customer team.
In my last year of direct involvement on the design side of F1 in 2003 with Jordan, one of these distant derivatives of the DFV – the Ford Cosworth RS1 – powered Jordan to its last win in the 2003 Brazilian Grand Prix.
That was also the last win for Ford itself in F1. A lot of water has passed under the bridge since then, with many regulation changes making today's F1 a very different beast.
In reality the Ford Cosworth RS1 was very different from the original DFV but as I often say you shouldn't try to redesign the wheel – it works fairly well as it is.
I'm sure that many of the people involved in the design updates since these glory days of the Cosworth DFV would openly admit that the DFV was the inspiration and even all these years later the engines were still from the same family that Keith Duckworth and Mike Costin created all those years ago.
When I moved to Stewart Grand Prix for 1999, I was once again reunited with the Cosworth engine group who were really great people to work with. Ford had got a lot more involved with Cosworth by that time, having bought it in 1998, and it was also involved in Stewart – buying the team in the middle of the year to turn it into Jaguar for 2000 – so it wasn't simply a customer relationship. We had to justify our existence to the board at Ford on numerous occasions during the year.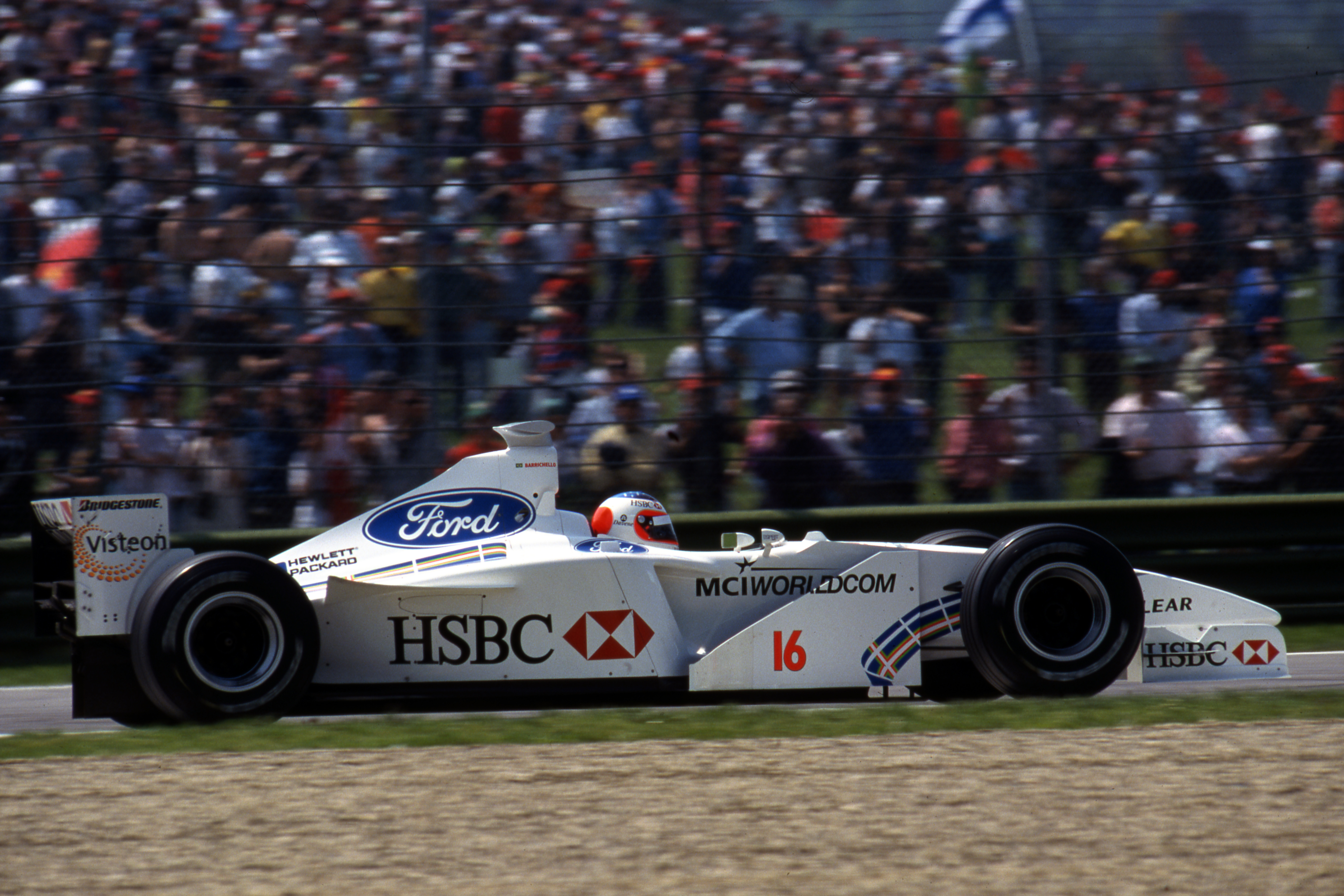 The engine was light, small and powerful, if a little fuel thirsty. Initially, it was also a bit fragile and as the season went on it lost that edge in weight and power by making it more reliable. Our biggest problem was we couldn't say anything about it as Cosworth was Ford's pride and joy, so it made things very difficult.
In reality, it was me being a bit hot-headed and confronting this situation that cost me my job with Jaguar in 2000. Owner Ford, or at least the top brass who were involved with the running of the team, didn't like anyone who stood their ground. Unfortunately, I was one of those people.
I think the years after my departure showed that Ford didn't really have a handle on what it took to make a competitive F1 team. To confirm that the success of Red Bull after its takeover of Jaguar shows that with the right management, commitment and investment for the future success is possible. It's never easy but when a large conglomerate like Ford gets involved, it simply slows everything down.
Ford should now be a very different company from the Jaguar days and Red Bull Powertrains won't be overpowered by its involvement. I'm pretty sure it will be a simple naming and sponsorship partnership in the way it works in reality, despite the promises of technical collaboration, but you never know what the future brings.
With Mercedes, Renault through Alpine, Ferrari, Honda and now Audi and Cadillac all either involved or potentially coming aboard and rumours about Porsche, F1 seems to be the place to once again get involved if you are a car manufacturer.
Now we just have to wait on BMW, Toyota and other ex-F1 manufacturers to follow suit. Long gone are the days of the need of something like the Life W12 to simply supply engines to the back of the grid.