The lead up to qualifying at Barcelona was all about teams optimising their first major upgrade packages of the 2022 Formula 1 season.
Ferrari, Mercedes, McLaren, Alfa Romeo and especially Aston Martin all arrived with lots of new aerodynamic components – floors, sidepods, rear wings and lots of other smaller components. For Aston Martin, visually it was more or less a completely new aerodynamic package.
Other than Haas, which won't introduce an upgrade until the French Grand Prix in late July, the other teams all had parts but nothing as major as the packages for the teams mentioned above.
It's early days and they have had just one event on these new parts, but if we compare each team's fastest lap from Barcelona practice and qualifying to their average fastest lap over the previous five races, we can see who has developed in a positive – or heaven forbid negative – direction.
If you set the fastest lap in each of the first five weekends, your average figure would be 0.000%. As we can see from the table below, Ferrari (and Charles Leclerc) is very close to that.
Red Bull was faster in Saudi Arabia, where Sergio Perez was on pole, and Imola, where Max Verstappen was, so the score with six out of 22 events done (because the fastest laps of this weekend won't be set in the race) is Ferrari 4-2 Red Bull.
| | | | |
| --- | --- | --- | --- |
| Performance % | First five races | Barcelona | Gain/loss |
| Ferrari | 0.038 | 0 | -0.038 |
| Red Bull | 0.145 | 0.41 | +0.265 |
| Mercedes | 1.003 | 0.817 | -0.186 |
| McLaren | 1.269 | 1.952 | +0.683 |
| Alfa Romeo | 1.28 | 1.09 | -0.19 |
| Alpine | 1.338 | 1.845 | +0.507 |
| AlphaTauri | 1.52 | 2.399 | +0.879 |
| Haas | 1.817 | 1.183 | -0.634 |
| Aston Martin | 2.316 | 2.48 | +0.164 |
| Williams | 2.67 | 3.583 | +0.913 |
We can rank the 10 teams in terms of their improvements from their developments.
---
1. Haas -0.634%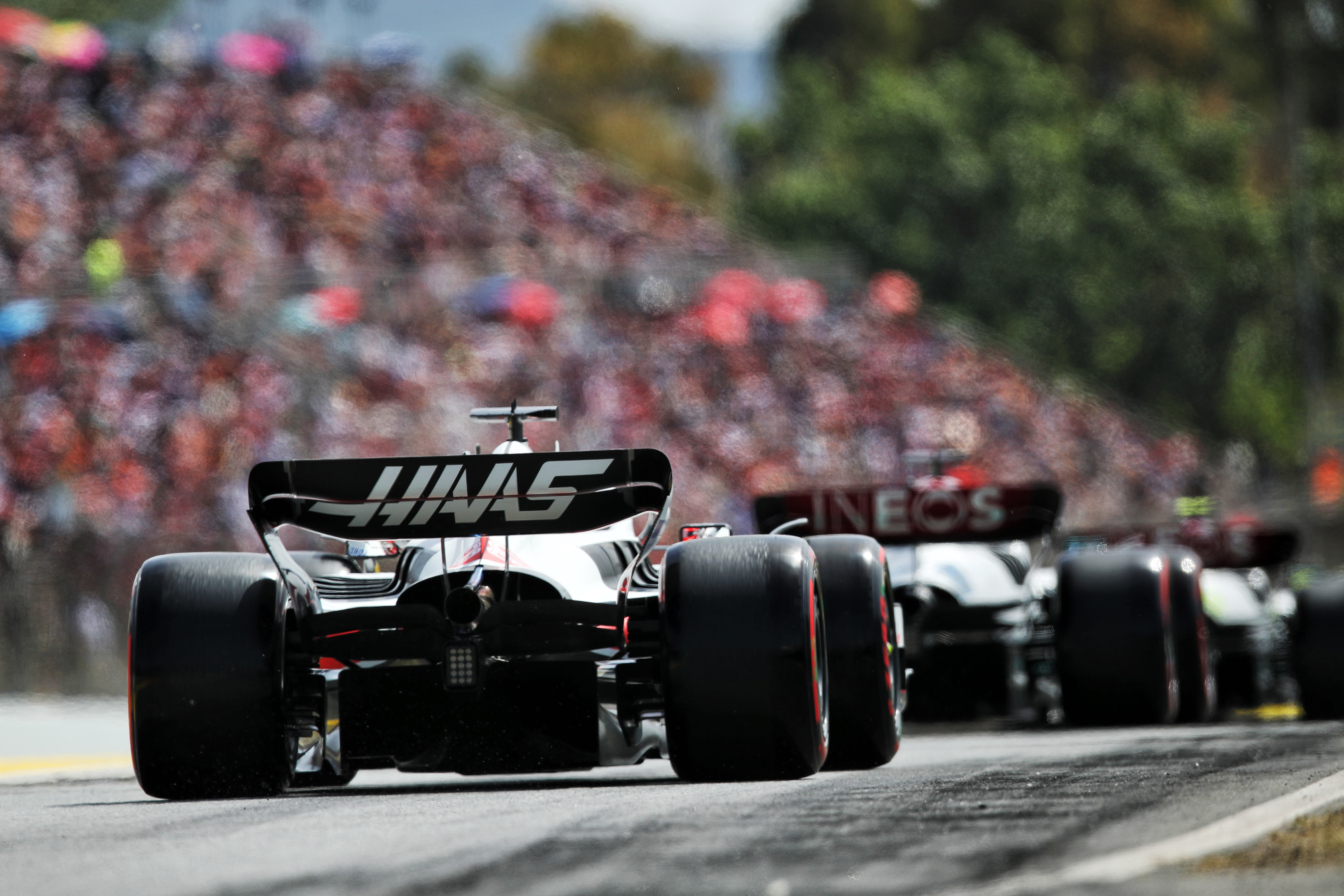 Its reward for doing nothing and just understanding the car it has that bit better is to be performing well above its average for the season.
2. Alfa Romeo -0.190%
Alfa had plenty of new parts, so its pace shows the team got on top of the developments faster than anyone else – despite Valtteri Bottas's lost track time on Friday.
3. Mercedes -0.186%
This is probably not as big a step as Mercedes expected to come out of its new parts. But it is at least in the right direction.
4. Ferrari -0.038%
Ferrari didn't have a lot to gain and had been fastest in three of the five weekends before Spain. So being fastest in Barcelona shows it has been able to maintain that advantage.
5. Aston Martin +0.164%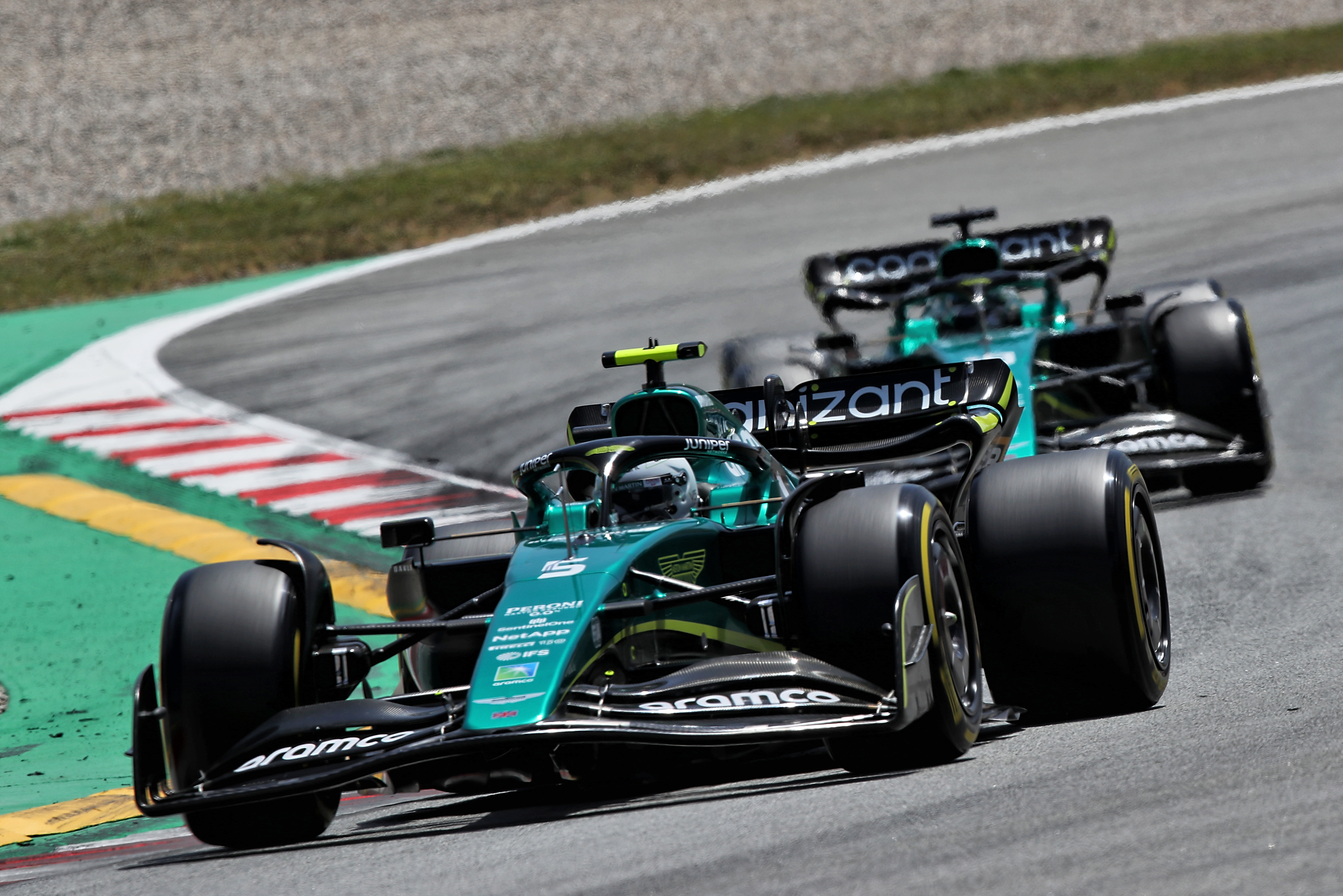 I don't think Aston Martin expected to go in this direction with such a big upgrade. It's not a big drop off, but it is a drop off and it probably cost it a couple of million to achieve this. So not a great return for the investment – or at least, not yet.
6. Red Bull +0.265%
It's difficult to know if this is for real because Verstappen had a DRS problem on his final qualifying lap. However, the writing is on the wall that relatively speaking Ferrari has made more progress than Red Bull – and so has Mercedes. So we should be looking at a six-car battle for pole position very soon.
7. Alpine +0.507%
It's been a strange weekend for Alpine. Its best time was from FP2 and, in reality, it never really got anywhere near it again. This seems to happen to Alpine too often for my liking. It seems to run the weekend very differently compared to other teams.
8. McLaren +0.683%
Like Aston Martin, McLaren threw the kitchen sink at it and all for nothing. Overall, it was a troubled weekend for McLaren, which probably didn't get the best from what it had. But still, it's a big loss relative to its rivals.
9. Alpha Tauri 0.879%
AlphaTauri didn't show up with much in the development line beyond a higher-downforce rear wing, but then neither did Haas, which tops this list. If AlphaTauri had the car it had from previous events then it should really have been in a position to do a better job than some of the others that are struggling to get the best out of the upgrades.
10. Williams 0.913%
It's a similar story to AlphaTauri with no real developments, but relative to the earlier five races of the season this is a major drop off. Barcelona is all about the car; yes the driver can make a little difference, but not as much as at some tracks, so the car is definitely lagging behind.
---
Lots of drivers and teams complained about the temperatures and tyre troubles, but in reality it's the same for everyone and that's part of the job. You need to be able to react to any situation.
This analysis is all about laptime and comparing performance improvements with whatever the teams introduced as updates. It has nothing to do with the race and, as we know, it isn't always the fastest car that wins. But single-lap speed sure helps you be in the fight.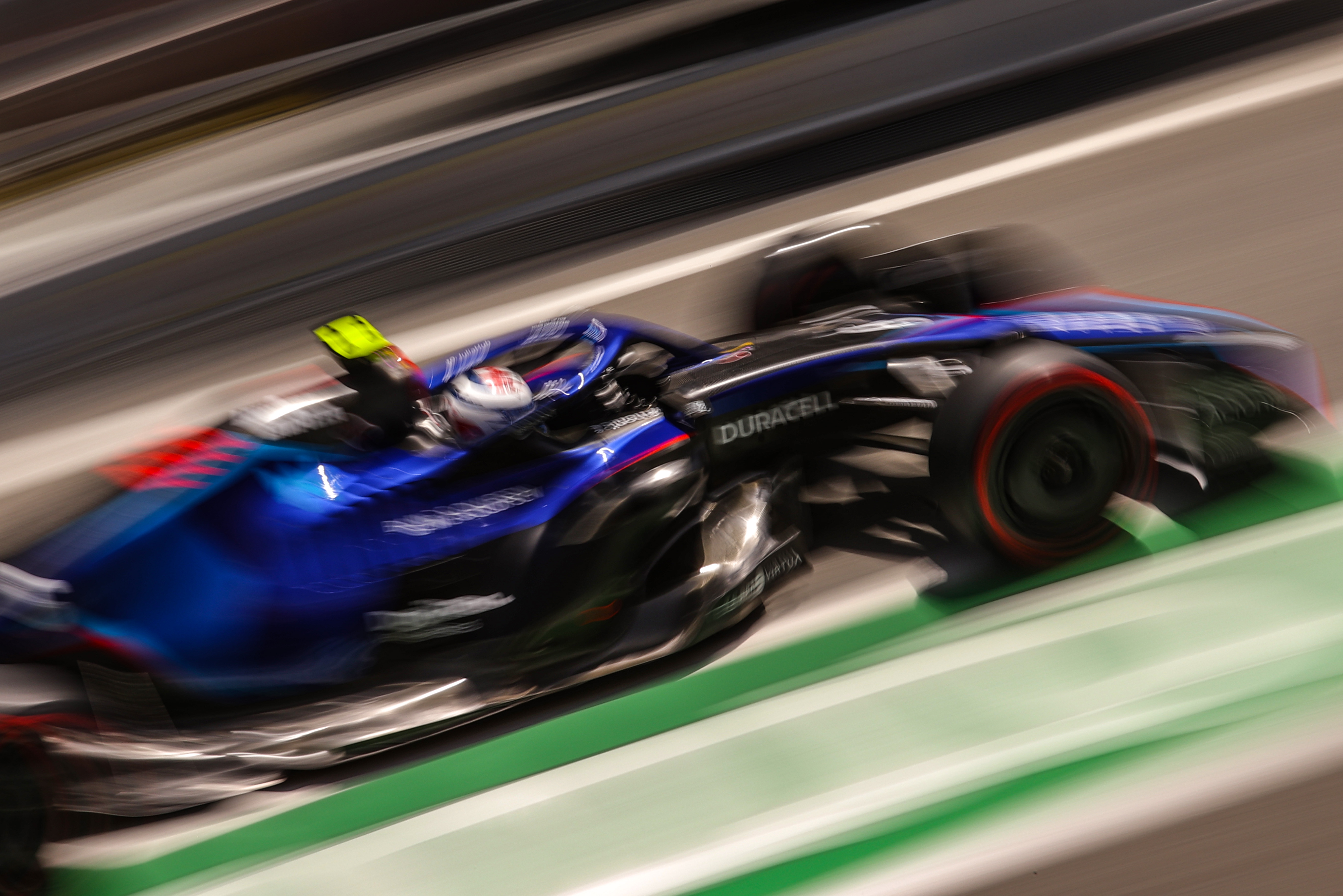 It is only one race weekend, and as we often hear it takes time to hone the set-up around new components. But personally, I'm not a big believer in that.
The majority of these new components are aerodynamic and you have the tools with the windtunnel, CFD and driver-in-loop simulators to optimise the set-up before you get near the track. So it shouldn't take as much track time as it used to do in the past.
Yes, the porpoising phenomenon means you have to look a bit deeper at your data before making rash decisions but with the experience of the previous five races it should help make those decisions.
That and the budget cap mean you really have to justify the spend to manufacture these components. And if you do that then they should bring a return. After all, you can only spend your budget once.