The introduction of the new-for-2022 ground effect aerodynamic regulations forced Formula 1 teams to put together a new family of rear wings this year.
Some teams took longer than others and, on some occasions, it simply meant hacking off a bit of the trailing edge flap.
F1 racing at Spa and Zandvoort on consecutive weekends offers us a good example of the differing levels based on the rear wings run by Ferrari.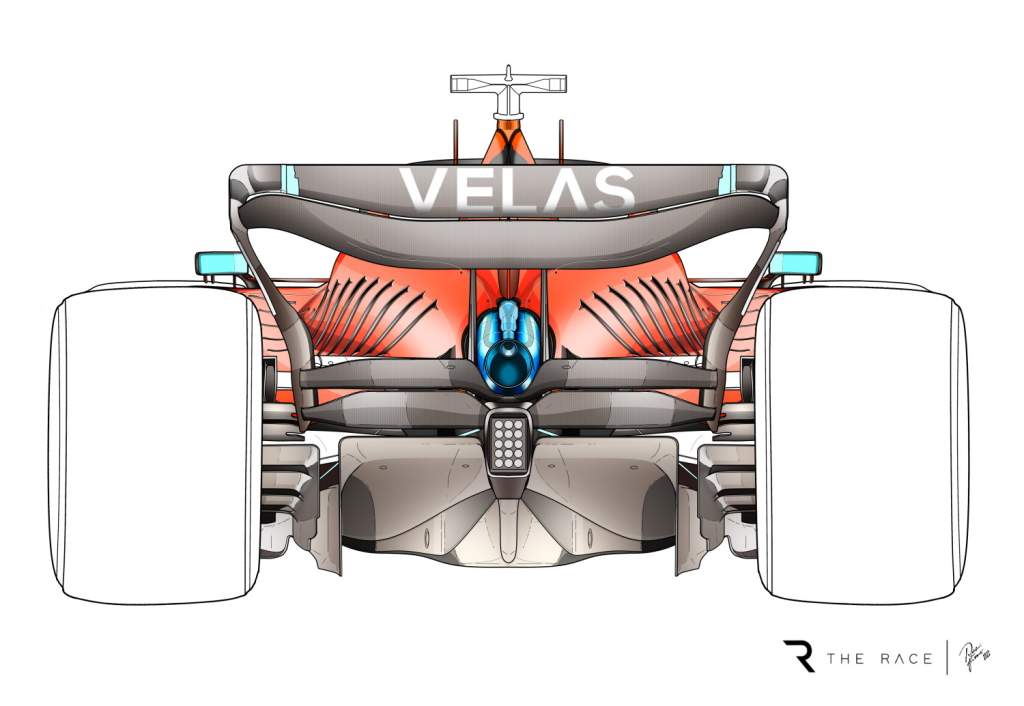 As can easily be seen, the increase in the depth of the wing is mainly in the central section.
This area of the wing has the most influence on the beam wing, which again has been increased in depth in that central section with a deeper mainplane and longer, higher trailing edge on the flap section.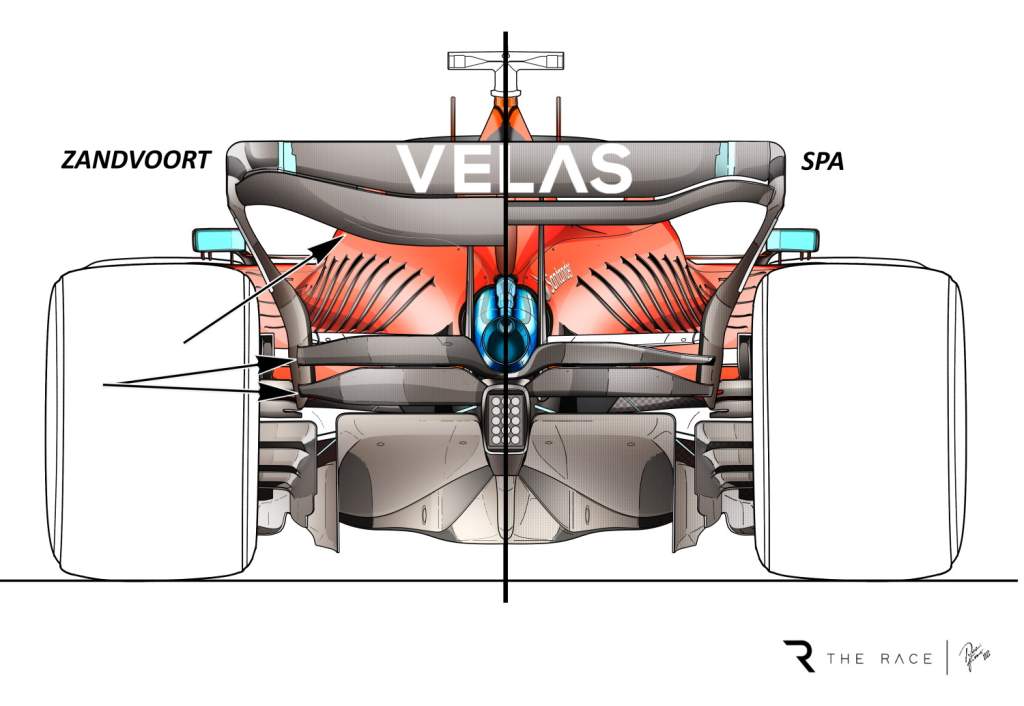 Both of these will improve the performance and consistency of the diffuser. When all of these components are working together, it will generate a lot more rear downforce. Then, all that is required is a front wing assembly that allows the car to be balanced.
Mercedes has opted for a more straight mainplane. This has its benefits in that there is probably more downforce available.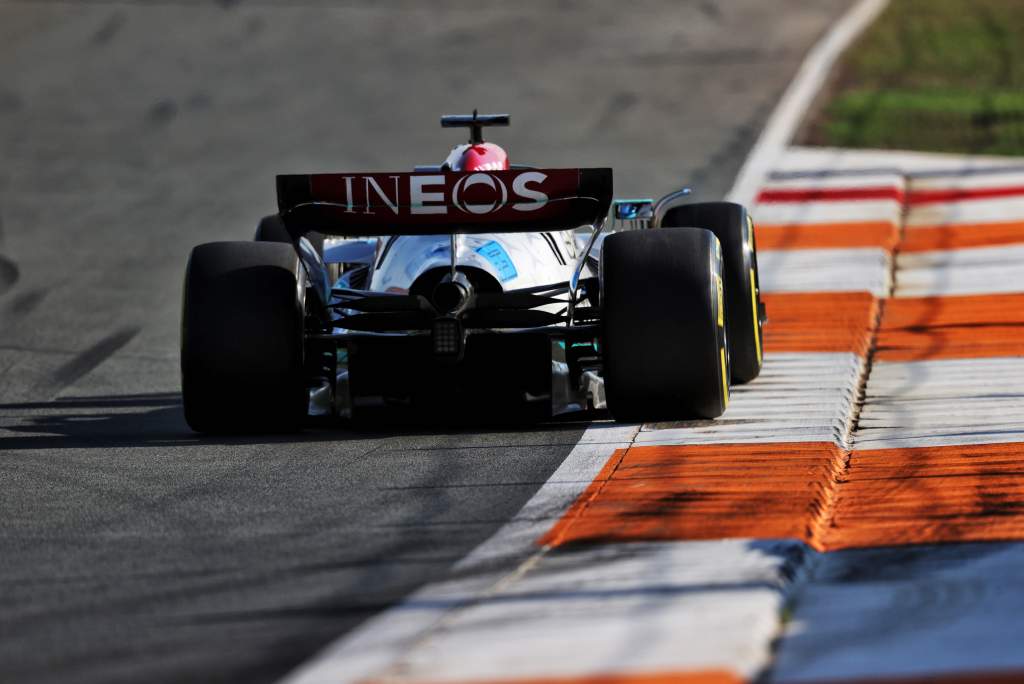 That can be seen in its improved performance in Hungary and, so far, at Zandvoort. But it does come at the price of extra drag because the outer section of the rear wing is the least efficient section.
However, if you need that extra bit of grip from it to get the tyres into their working window, the performance return from that drag increase is well worth it.
It's in the race you will suffer more from that extra drag.