Mercedes is pressing on with the introduction of its long-awaited Formula 1 upgrade package that should have been running at Imola on the streets of Monaco next weekend. The question is whether that's a good or a bad thing.
You could say it will be beneficial to Mercedes as it provides an extra week to go through some more simulation set-ups and build a better understanding of the development direction taken. It will also give Mercedes more time to make a few extra parts to bring the spares up to a reasonable level. It might have been a bit tight for what was supposed to be a triple-header, so from that perspective losing one race could be helpful.
However hitting the track at Monaco in a car that, if it is to be successful, will have to incorporate a re-arranged aerodynamic flow structure could be a problem. The airflow around the sidepods and how that integrates with the floor edges and, in turn, the underbody flow will be critical to achieving a step in performance.
That – and a suspension system that supports that aerodynamic platform to minimise the ride height change and underfloor centre of pressure shift under braking – will need as much track running as possible to allow the drivers and the engineers to get their heads around its new characteristics.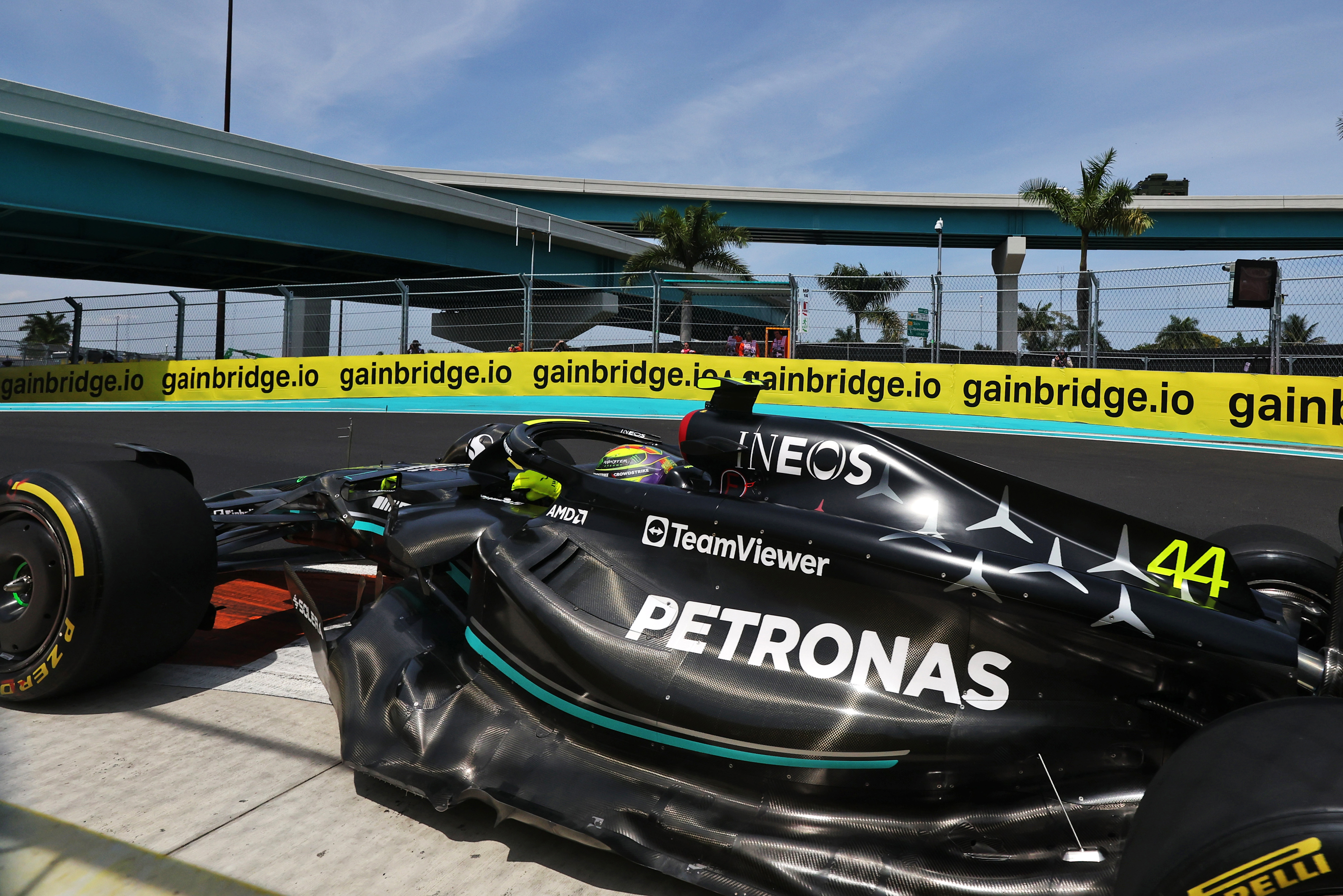 Trying to do that all in Monaco is no easy task. The track there changes by the lap because it is a street circuit. When you start running, it is very slippery and you can see seconds of difference from session to session just from the track rubbering in. And on top of that, it's washed overnight so every day is a new start as far as the grip is concerned. You can also easily get some rain coming across from Italy.
To understand the on-track aerodynamic loads that bit better, normally the teams will do a few constant speed runs. But really at Monaco there is nowhere long enough to do that. I wouldn't advise trying it in the tunnel as not only is it dangerous, but you could also get some spurious results with the pressure gradient variation against the tunnel walls and roof. You'd best put all that off until Barcelona.
On top of that, it is also a unique track in terms of the characteristics and demands on the car. You need to run maximum downforce, with drag not a major consideration. Mechanically it is also a compromise because of the bumps and the camber change on the track surface. This means you normally run the car a bit softer, and because of that, you need to run it higher than normal. That's never good when you are trying to understand a whole new underfloor philosophy.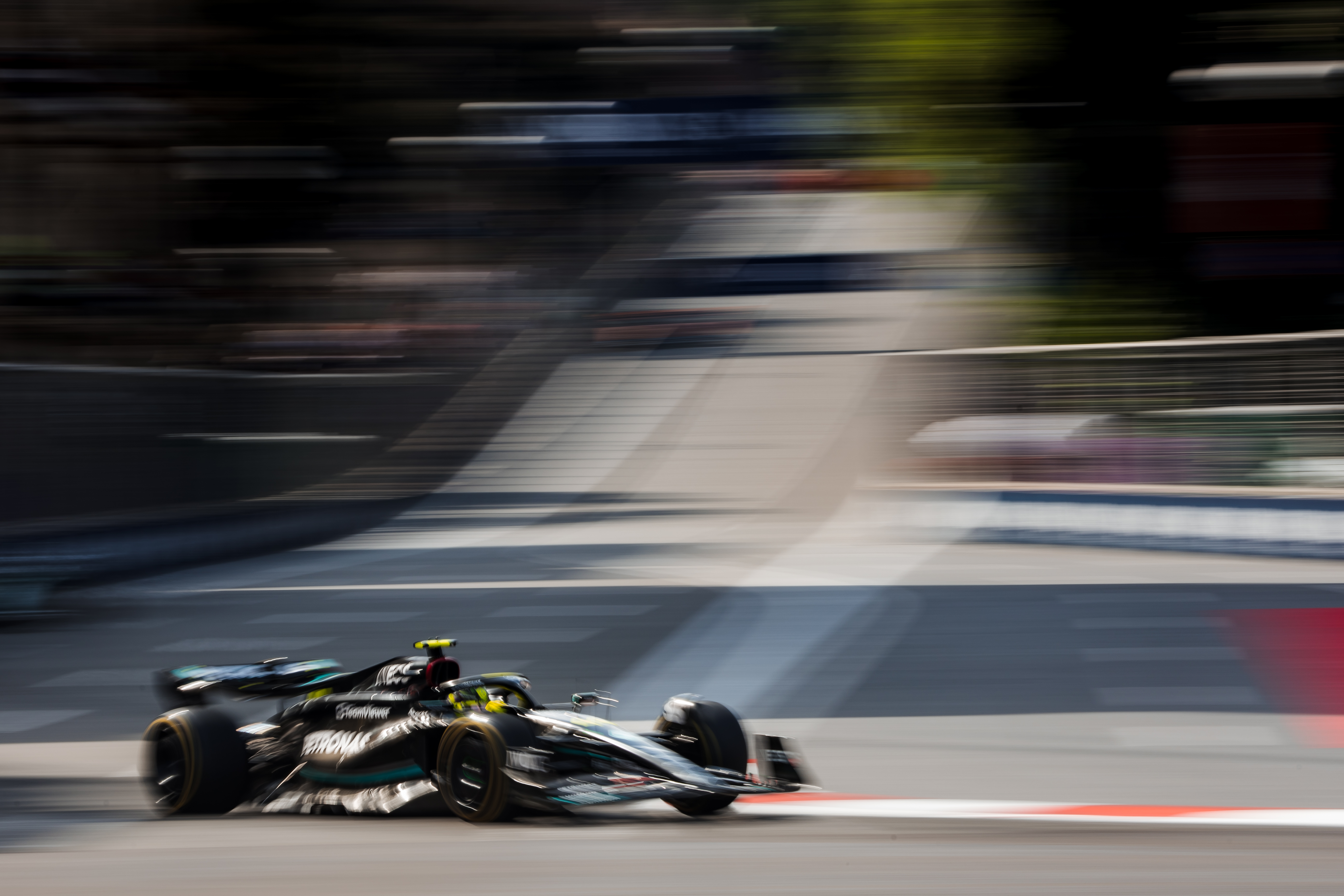 When we talk about Monaco, we always talk about it being a very slow track but this is all relative. Yes, there are some very slow corners where you need every degree of steering lock available to you and traction is crucial, but I can guarantee you that heading into Casino Square, Tabac and the fast left/right chicane into the swimming pool area gets most drivers' full attention. It's not slow and with zero run-off area you need the confidence in the car to attack those types of corners.
As a result of the grip level changing so much, you must simply 'chase' the track. Doing that on top of trying some different set-up solutions will just make things doubly difficult.
Mercedes has no option but to go for it. From what we know, the car has had to have some major surgery to be able to package the new sidepods and front suspension geometry, so for the team there is no going back.
Last year, Ferrari occupied the front row with Red Bull occupying the second row. Mercedes was sixth and eighth, which is why the decision Ferrari makes about its upgrades might just be that little bit more difficult than it is for Mercedes. That's why we may not see all of its new parts until Barcelona.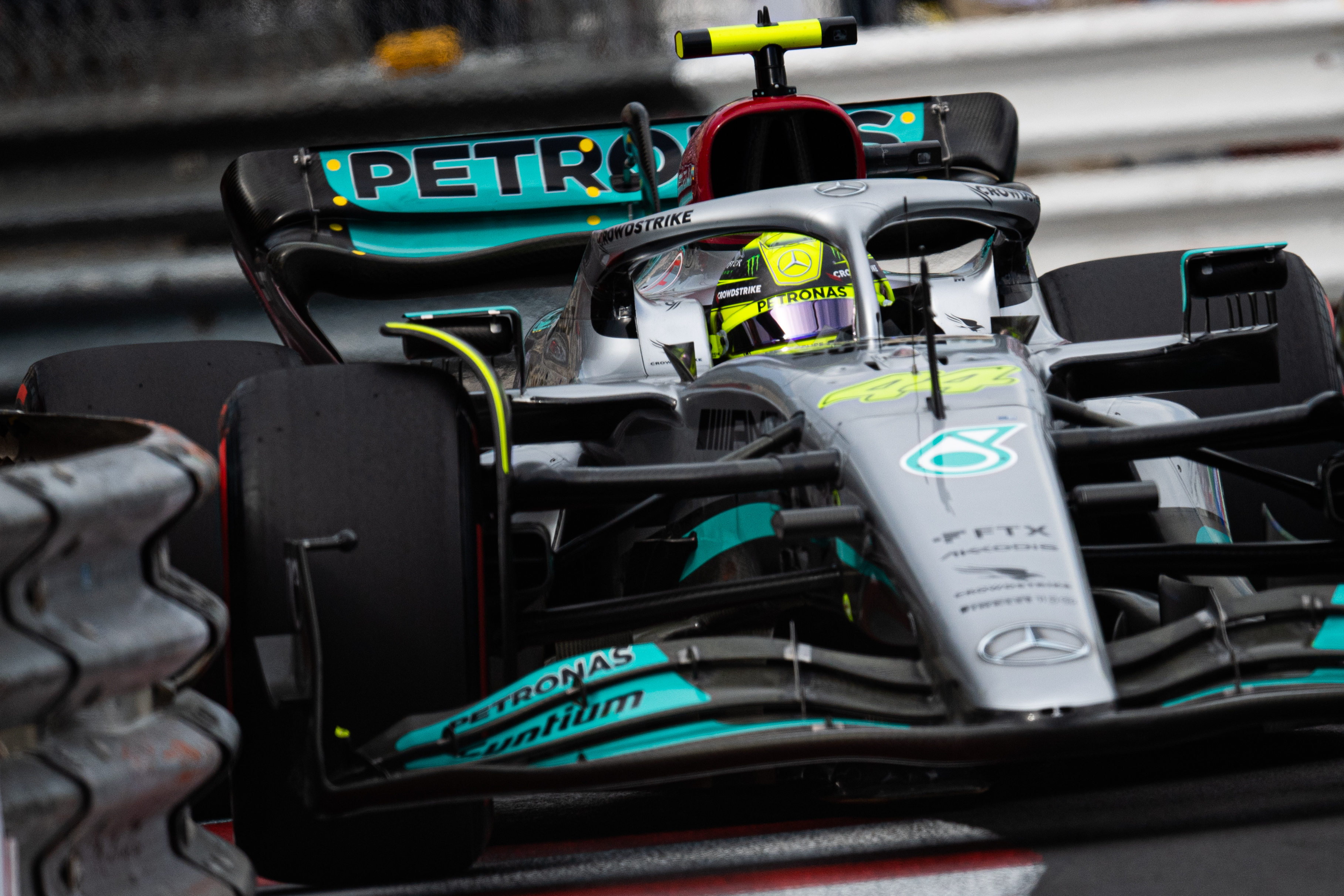 Being fast in Monaco is about confidence and rhythm. You need to have a car that doesn't have any understeer. If you have understeer it is very easy to clip the barrier with the inside rear wheel. You need good traction off those slow corners otherwise it's so easy to clip the barrier with the outside rear wheel on corner exit.
As for the entry to the swimming pool, well that's just about being brave and brutal running over the kerbs. But when the car lands, it needs to land and grip. If it doesn't, the outside barrier is like a magnet just sucking you in.
Taking on all of that in a heavily reconfigured Mercedes is going to be fun for both Lewis Hamilton and George Russell. As for the engineers, there will be plenty of anxious moments as they await the drivers' comments on the changes. But we need to remember it's the stopwatch that tells all, and it never lies.
While this weekend may not be ideal for Mercedes and the question will still exist as to if the upgrades that mark its change of development direction have moved it in the correct direction. However, Mercedes will at least leave Monaco and head for Barcelona knowing a little more about its updated W14 than if it had not run the package.