Holding Formula 1 qualifying is the FIA's priority for Saturday at the Russian Grand Prix as the forecasted heavy rain has already forced final practice to be cancelled.
Saturday morning's opening track activity was scheduled to be the first Formula 2 race of the Sochi weekend but that was continuously delayed and has now been "postponed".
The final F1 practice session was scheduled to take place at 12:00 local time but it rained heavily overnight and has continued to rain at varying intensities throughout the morning. FP3 was cancelled by the stewards shortly before it was due to begin.
This is expected to be the case until roughly 14:00 local time, with thunderstorms a risk, before decreasing in the afternoon.
F1 qualifying is scheduled to take place at 15:00 and the scheduled second Formula 3 race of the weekend that was supposed to take place before F1 qualifying has been cancelled, but there is still a second F2 race scheduled for after F1 qualifying.
"While the conditions at the track have improved, there is still inclement weather in the local area that is affecting the airport and road network," the FIA said.
"This is why there won't be any running between now and F1 qualifying, by which time we expect the local airport to reopen so that our medical helicopter can return to being operational and the session can go ahead as planned."
WHOA! ⚡️#RussianGP #F2 pic.twitter.com/99MIhEcyj5

— Formula 2 (@Formula2) September 25, 2021
As was the case with the morning's planned F2 and F3 sprint races, though, the support sessions are likely to be sacrificed if timing constraints threaten F1 qualifying.
There has already been one support race this weekend though, as in anticipation of today's heavy rain the opening F3 race – which decided the title in favour of Dennis Hauger – was moved from Saturday morning to Friday evening.
FIA race director Michael Masi said the rain was "torrential" at the original scheduled time for the F3 race on Saturday morning which proved that was the right call.
As reported on Friday, if qualifying cannot take place today then Sunday morning qualifying is possible – as happened in Japan in 2019.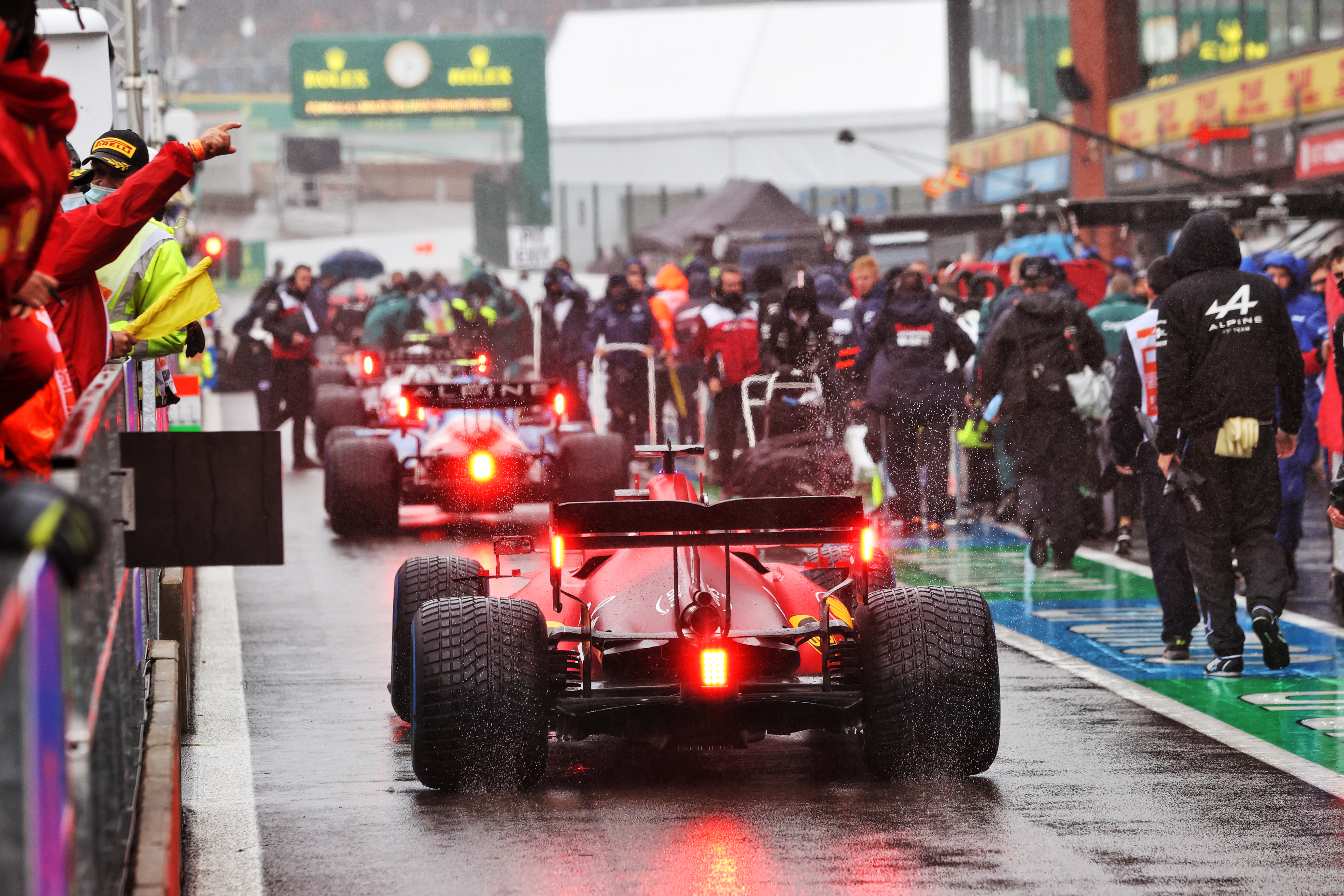 Speaking before FP3 was cancelled, Masi said: "What we're seeing from the forecast is we will have this level of rain until about 1.30/2pm local time and then it decreases in the afternoon."
"The priority from today's perspective is F1 qualifying today. F1 will take priority.
"The aim with FP3 would be to have a look at what it's like, we would have a couple of options.
"We could start the session and red flag it immediately to let the clock run down. And judge what the weather's like at that point in time.
"Alternatively, if we can see it is just going to be torrential for the entire session we would just abandon FP3 and aim for qualifying.
"The determining factor this afternoon will be the light. Sunset local is about 18:15. But with weather conditions like this light diminishes far earlier. That will ultimately be our cut-off point.
"If qualifying isn't able to happen today as we've seen in the past we will hold qualifying on Sunday morning."