The FIA race director's instructions regarding the pitlane exit line have been updated for the Azerbaijan Grand Prix, following the Monaco controversy in which Ferrari protested Red Bull.
Ferrari initially protested both Red Bull drivers, accusing them of crossing the pitlane exit line.
It withdrew the challenge against race winner Sergio Perez but maintained that championship leader Max Verstappen had defied the race director's instructions.
Ferrari maintained that part of Verstappen's front and rear left tyres were on the left of the yellow line and that this breached the race director's event notes, which stated that drivers "must keep to the right of the solid yellow line at the pit exit when leaving the pits and stay to the right of this line until it finishes after Turn 1".
The argument was that after a clarification in Turkey in 2020, the instruction meant no part of the car could touch the pit exit line.
Ferrari's protest was thrown out as the FIA stewards said the race director's event notes were erroneously outdated and did not reflect the revised-for-2022 International Sporting Code.
The relevant part of the ISC has been changed for 2022 and instead of specifying that the pit exit line "must not be crossed by any part of a car leaving the pits", it says "any tyre of a car exiting the pit lane must not cross" the pit exit line.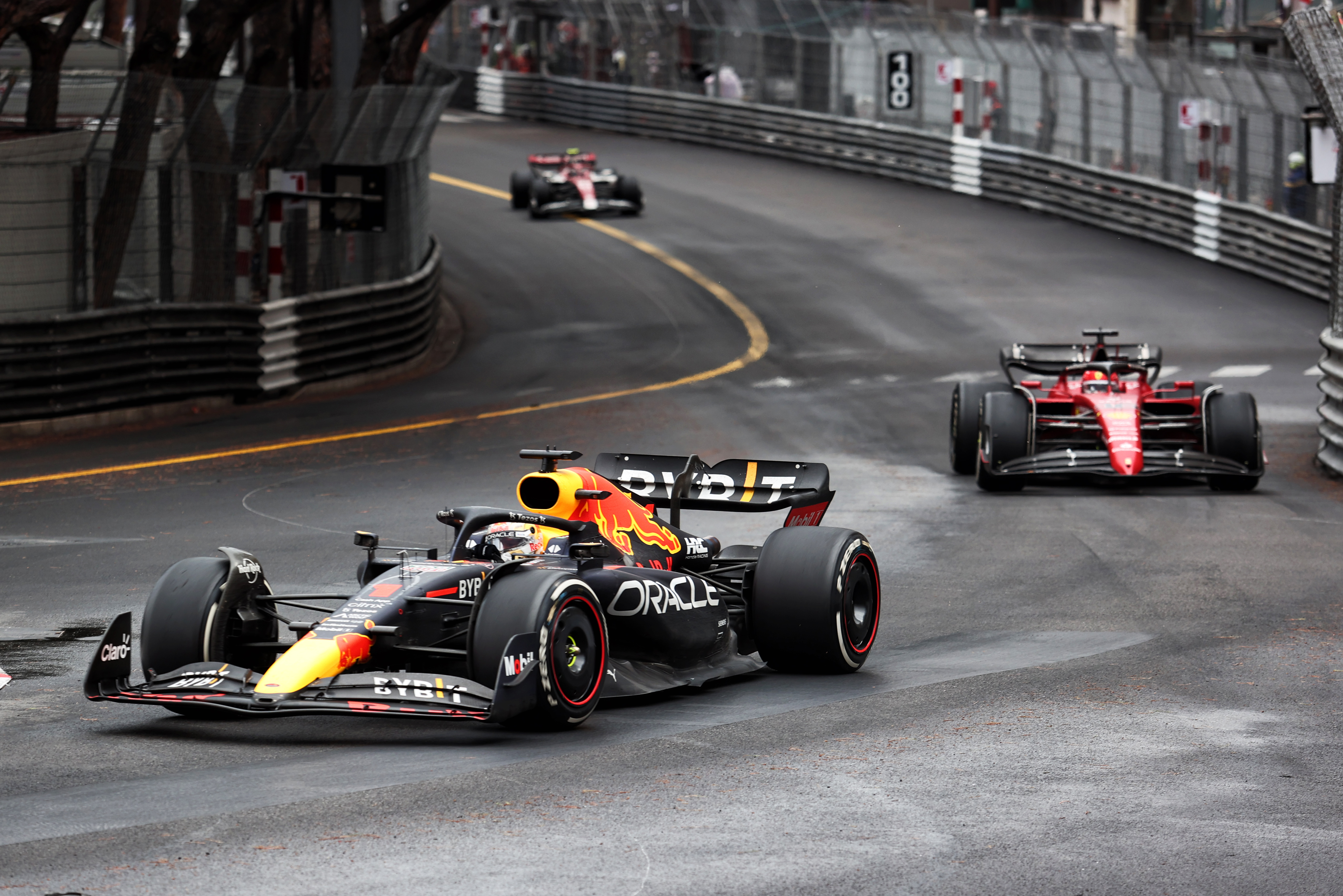 Race director Eduardo Freitas's event notes did not reflect this because they were a "cut and paste from the 2021 version of the event notes".
Niels Wittich is back in the race director role for the Azerbaijan GP and his first set of event notes included a much-simplified instruction on the relevant procedures.
It now states: "In accordance with Chapter 4, Article 4 and 5 of Appendix L to the ISC drivers must follow the procedures at pit entry and pit exit."
Switching from an interpretation of the ISC to an explicit reference to the ISC's own wording should eliminate any confusion and support the Monaco stewards' view that on that new description a full wheel must be to the left of the pit exit line to "cross" it.