FIA Formula 1 race director Michael Masi has reminded Max Verstappen and Lewis Hamilton they could be hit with a points deduction if they drive unfairly in the title decider.
Verstappen and Hamilton arrive in Abu Dhabi level on points at the end of an astonishing 2021 season.
They have collided three times and had a spate of recent incidents, including several run-ins in last weekend's Saudi Arabian Grand Prix alone that resulted in three sanctions for Verstappen.
If both drivers finish in the top 10 it is a winner-takes-all finale, which means any advantage gained by causing a collision, forcing another driver off the track, or performing an illegal overtake could decide the title.
Several penalties are specifically outlined in the sporting regulations but these are mainly in-race ones or specific event punishments, such as time penalties, disqualification, suspensions and grid penalties.
But the stewards can also impose any penalty available in the FIA International Sporting Code and this includes the option of deducting points.
In his usual pre-round event notes, Masi has opted to include references to key regulations relating to fair driving and the consequences drivers may face.
It comes amid scrutiny over the FIA's handling of various incidents and how that contributed to the contentious Saudi Arabian GP.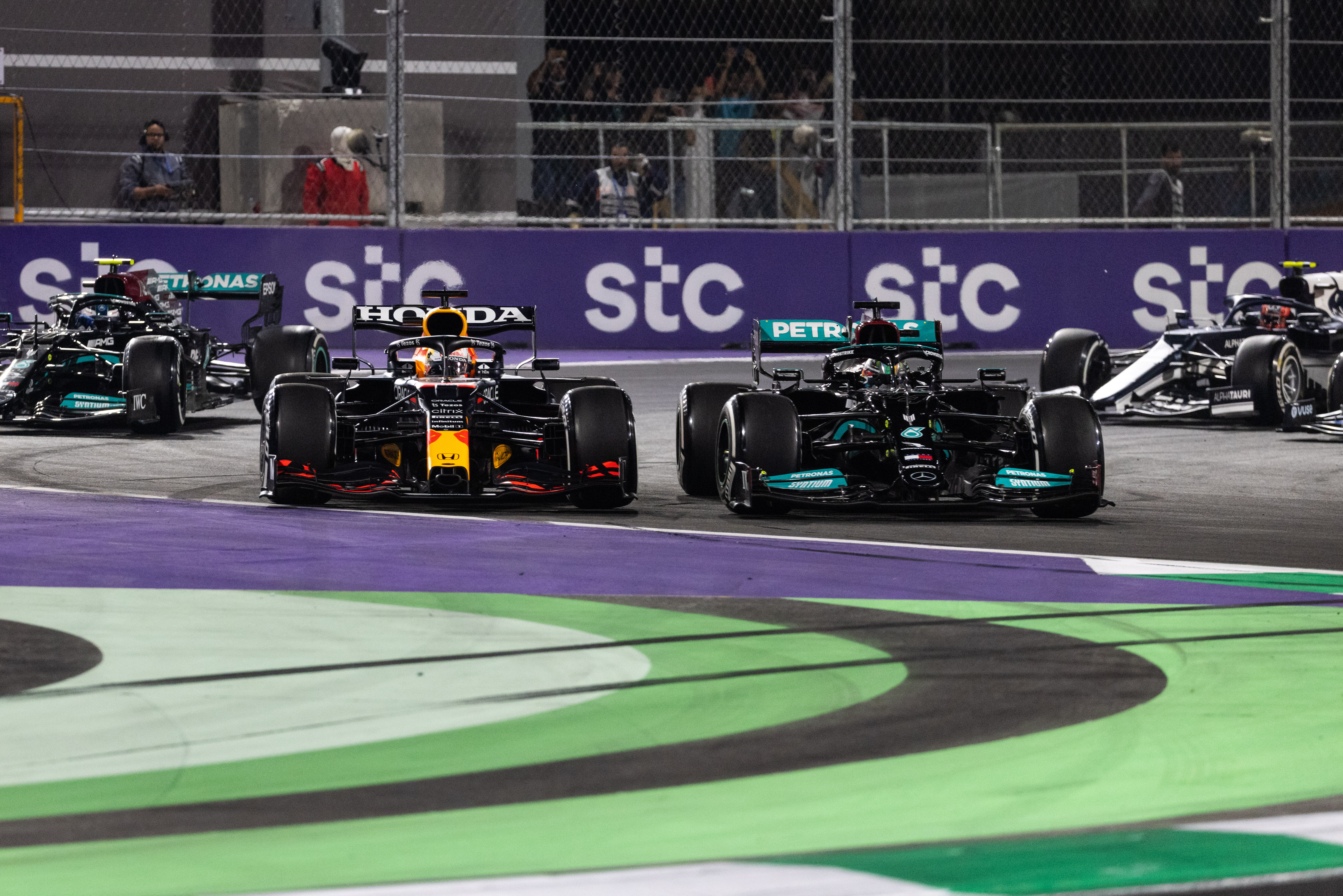 Masi's notes included the following regulation reminders: "Any infringement of the principles of fairness in competition, behaviour in an unsportsmanlike manner or attempt to influence the result of a competition in a way that is contrary to sporting ethics.
"For all the FIA championships, cups, challenges, trophies or series, the stewards may also decide to impose the following penalties: Suspension for one or more competitions, withdrawal of points for the championship, cup, challenge, trophy, series.
"Points should not be deducted separately from drivers and competitors, save in exceptional circumstances."
Red Bull driver Verstappen leads the championship on countback as he has nine wins to Hamilton's eight.
He will be champion if neither driver scores points this weekend, so an in-race penalty should he cause a collision that ends Hamilton's race would not deny him the title.
The advantage of Red Bull and Mercedes this season also means a small time penalty for either is unlikely to make much difference to their result, as they are often comfortably clear of the rest of the field.
So if Hamilton is deemed responsible for a collision that ends Verstappen's race, he would only need to finish in the top 10 to win the title – which an in-race time penalty is unlikely to prevent.